How can a Chinese heritage and historical area be without a place for one to enjoy one of China's most precious treasure; tea?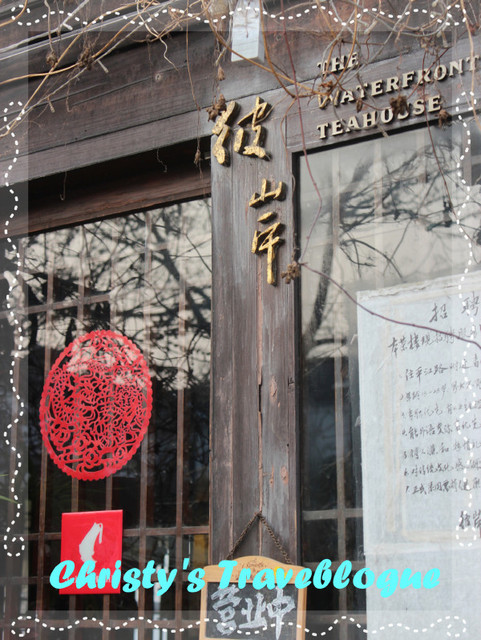 Strategically located beside the canal, where one can enjoy the picturesque scene of the typical and mundane lifestyle of Suzhou's heritage site, the
Waterfront Tea House
is just the answer to the above question and is not easily missed as one spends time walking the streets of
Ping Jiang Road
.
Taking a seat by the wonderfully structured wooden building which oozes the charm of a rustic place, the Waterfront Tea House is yet another place to while time away while sipping at tea (if you are not a coffee fan).
I did not get to try out the tea offered by this unique tea house, but I did enjoy a moment of photography with the delightful exterior.
Sitting on a wooden chair and leaning against the table while enjoying the soft breeze of winter and watching the locals get about with their day is the idea of a relaxed afternoon on Ping Jiang Lu.