Lunch was at a cafe by the side of the Rialto Bridge canal area; Al Ponte Di Rialto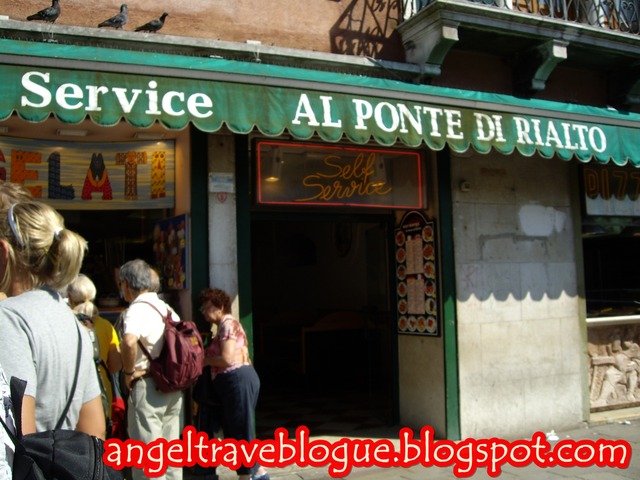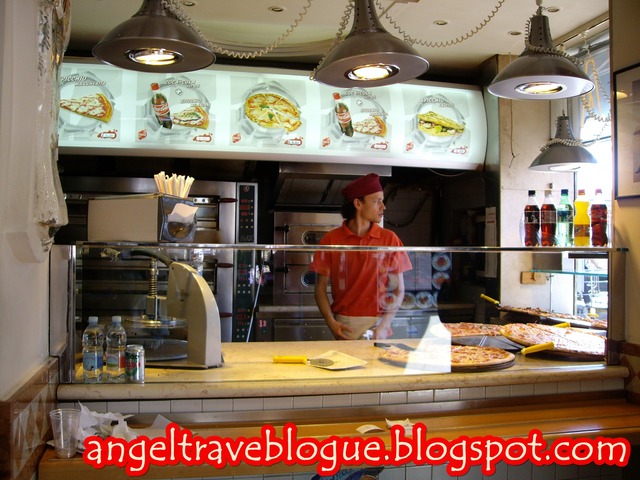 Our lunch - simple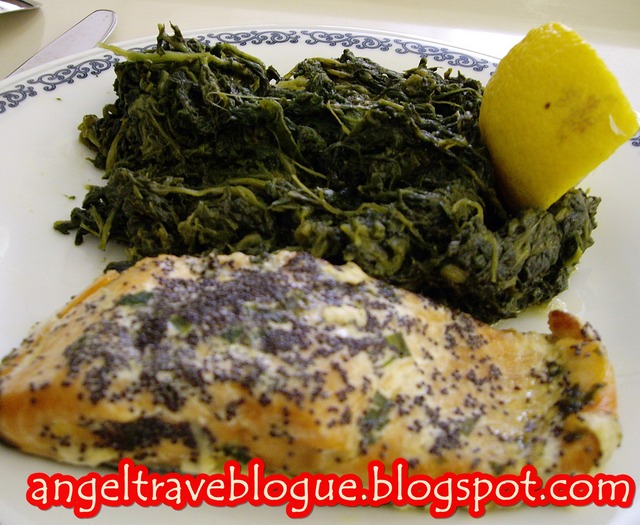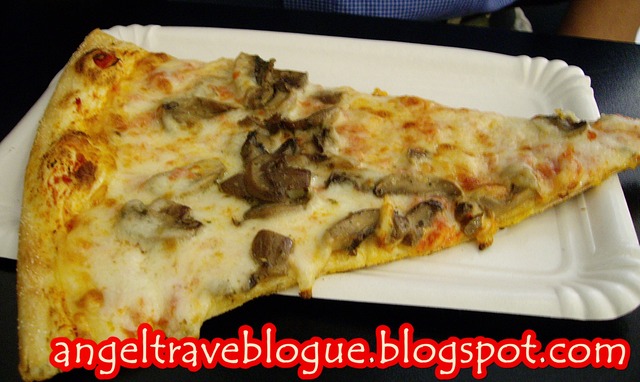 And we hunted for the recommended gelato by Rick Steve in this area; and finally we found La Boutique Del Gelato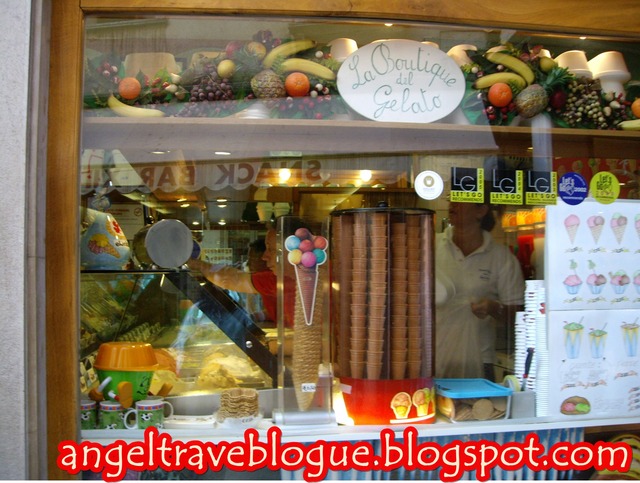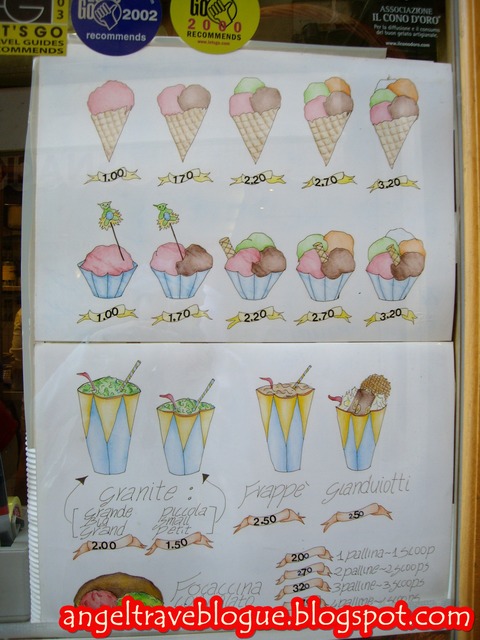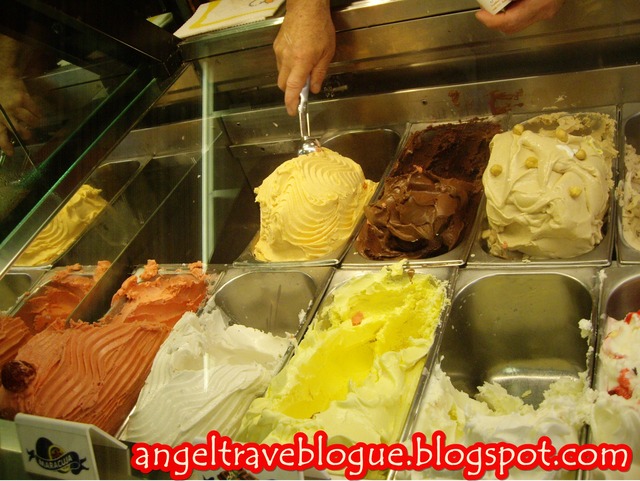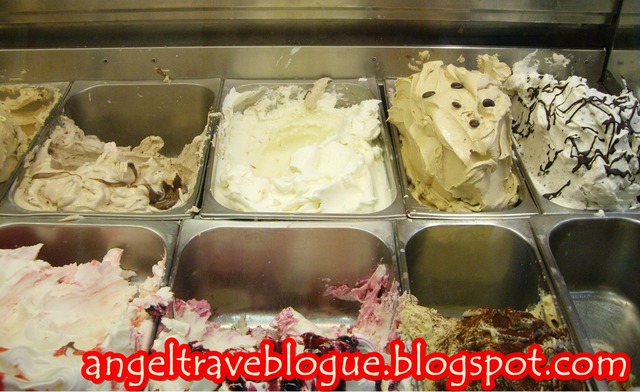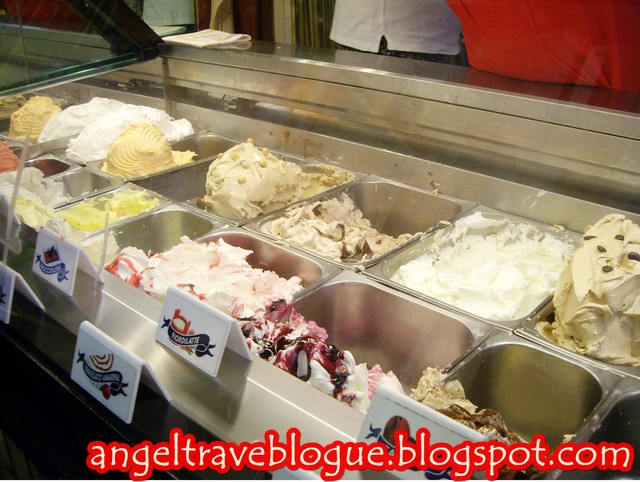 It was said in the book that this place offers the most generous ever serving for EURO1.00 and Rick wasn't wrong!
The shopkeeper was a friendly guy as well:)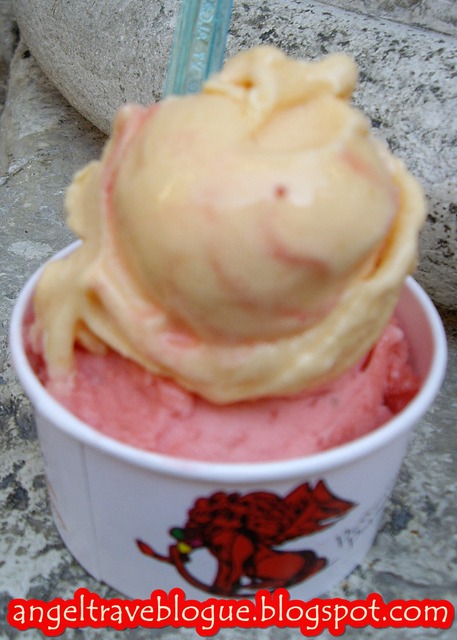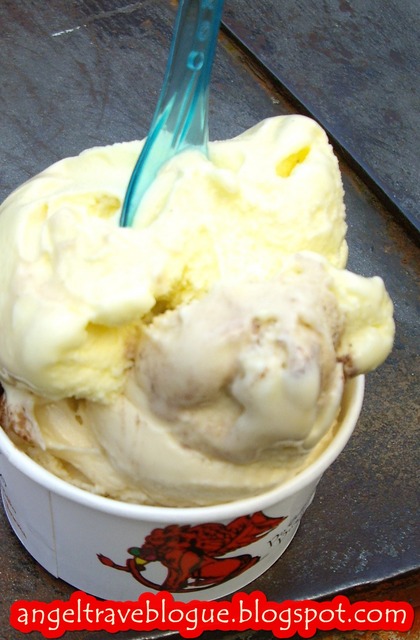 I would say this is the most decent gelato I have tasted so far; in fact it's not so creamy but really gelato-fruity!:)
Too bad I couldn't take much
More sightseeing
A vacant Gondola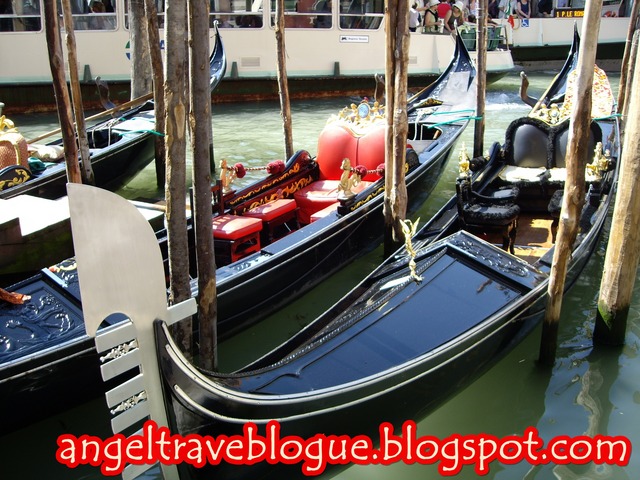 These are really expensive although they provide you an exclusive private tour while you relax in the boat; compared to the crowds in the ferry:p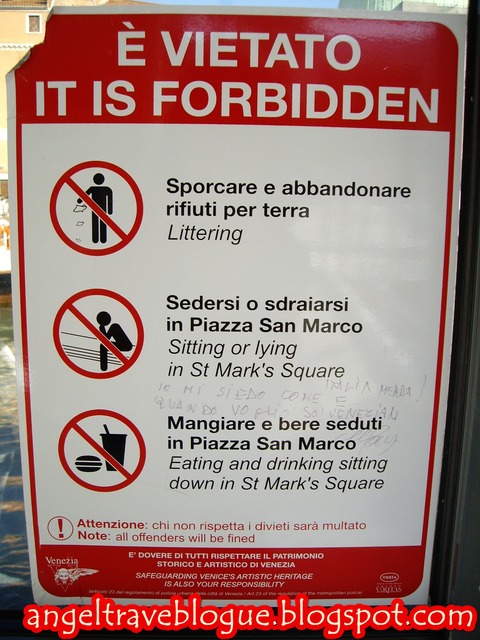 Murano boutique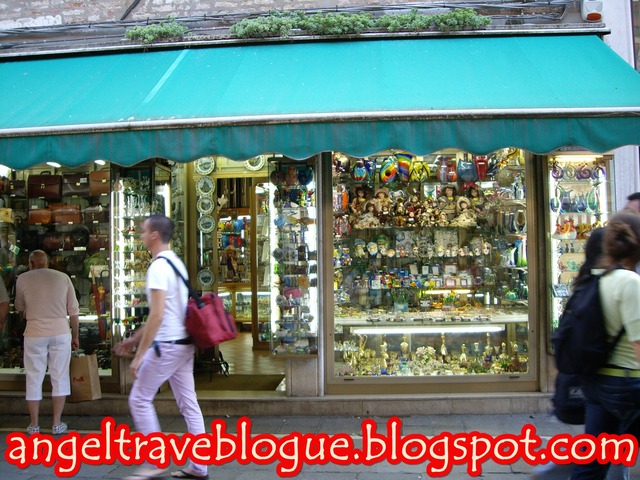 View of the sea; which will always remind me of Venice; the city of water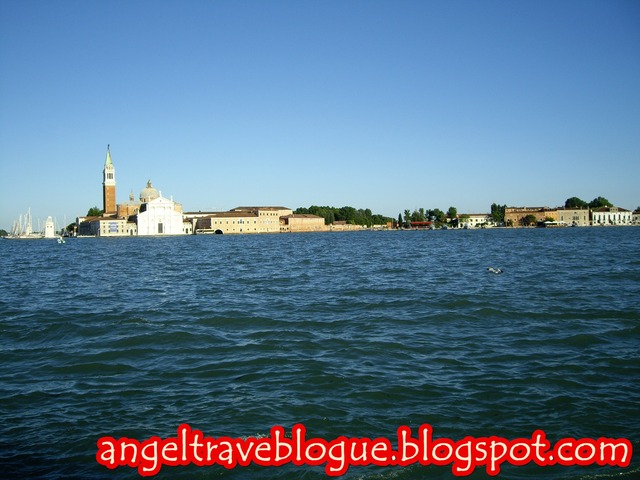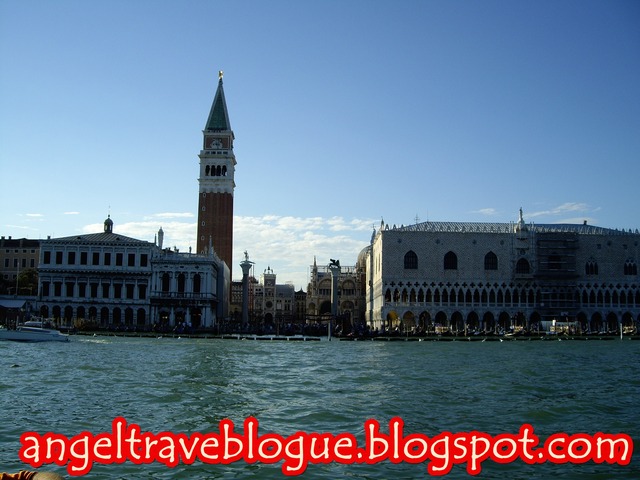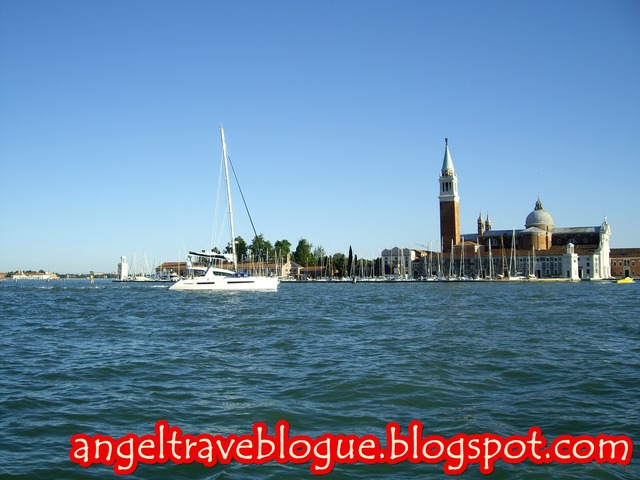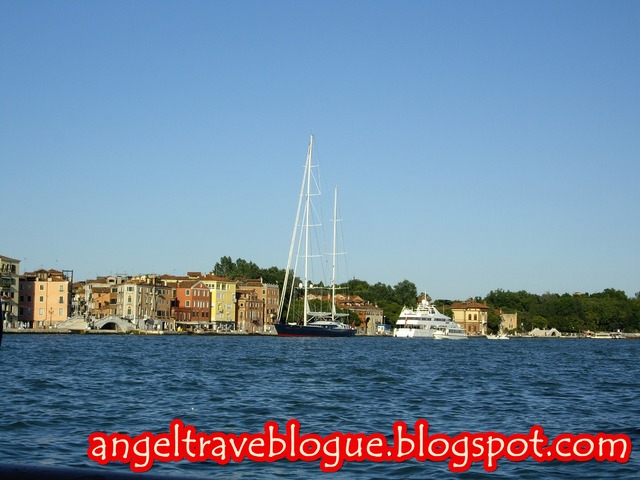 Sunset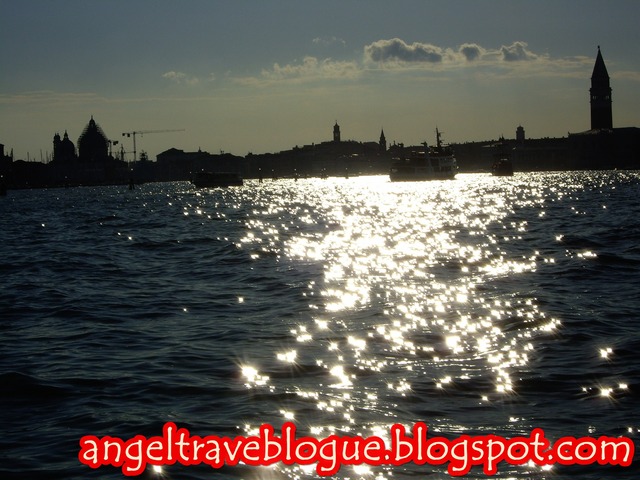 Enjoying our voted best pizza so far for dinner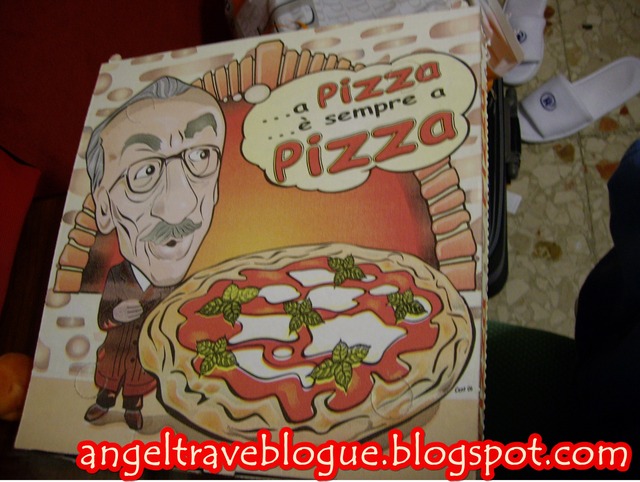 Ironically, the pizzeria was actually located next to our hotel!:P
Goodbye and Goodnight Venice!