The next stop was at Florence; which regretfully, was only for a day.
Florence is well-known for the arts and it is definitely a haven for art enthusiasts.
The part I liked about Europe is the architecture of all their buildings which are all so Renaissance-like and it just brings a beautiful scene into my memory.
Think King Edward and their costumes, and that's how you will feel when you are here in Europe.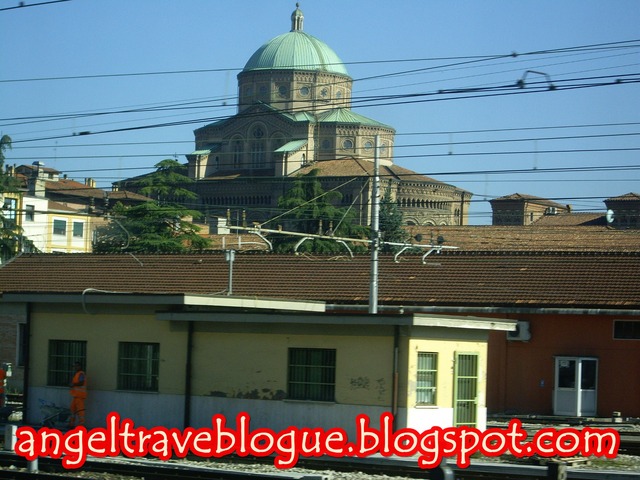 It was definitely a very HOT day when we arrived, and the sun was just shining so brightly that the skin hurts.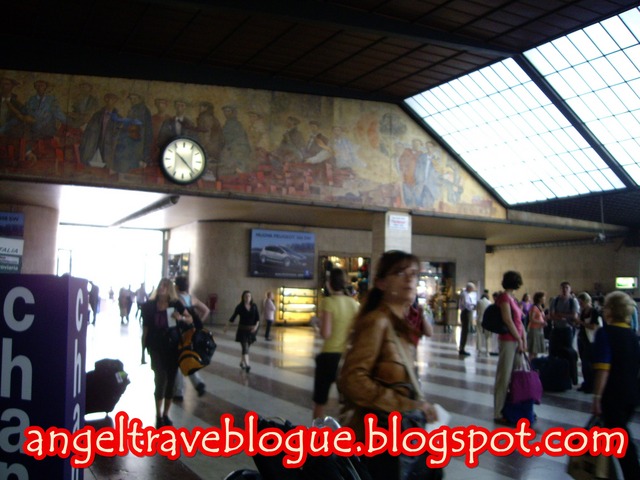 I think it was a wise decision for me to bring along my cap and jacket, and I still needed an umbrella which came in handy.
I don't care if those Europeans think I am crazy to be in my jacket, it's important that I do not burn my skin (since I have such sensitive skin!)
We had a quick lunch at one of nearby cafes around the train station
Honestly, I was getting a little tired and revolted by the same old food served in most of the cafes around here in Europe.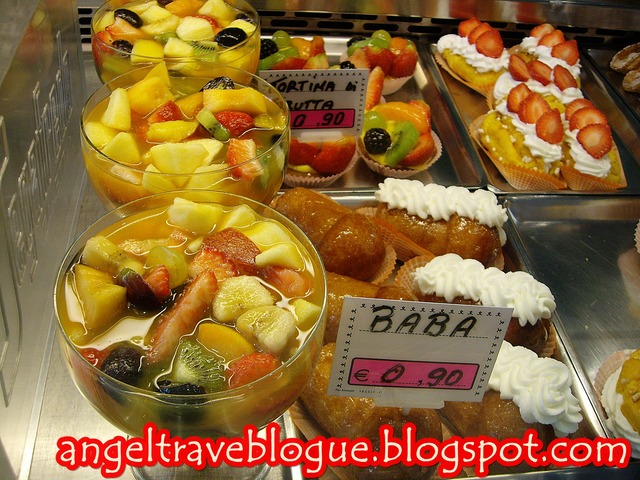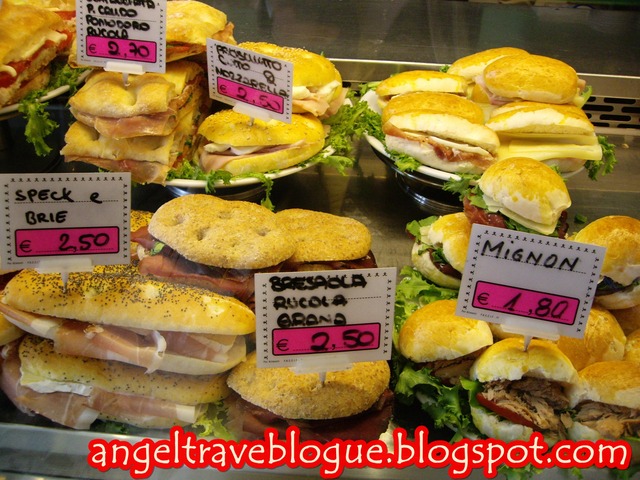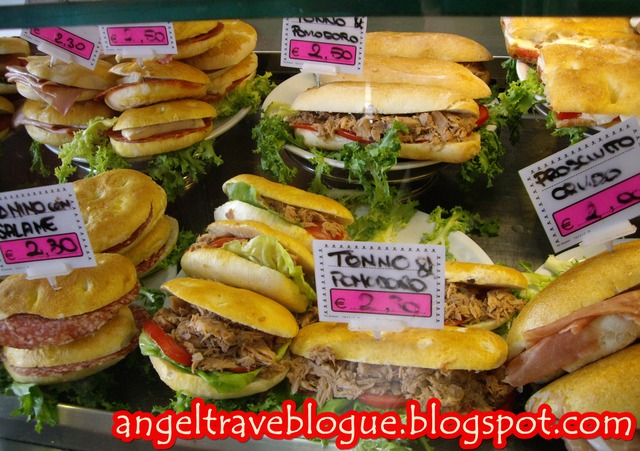 I think even my taste buds are getting attuned to the same food, and I don't even feel appetized by the sight of those sandwiches or pizzas anymore.
I think I am going to stay away from pizza for a very very long time.
Since we are in a hurry, this is the best option, just grab and go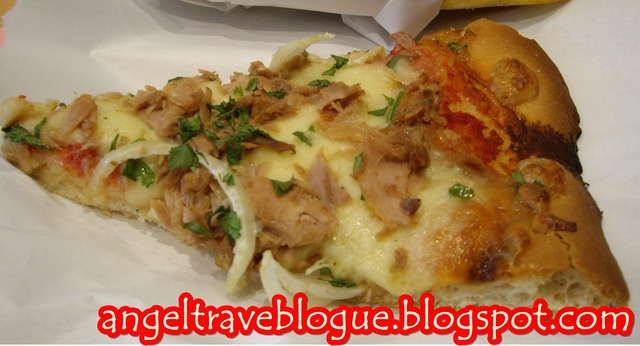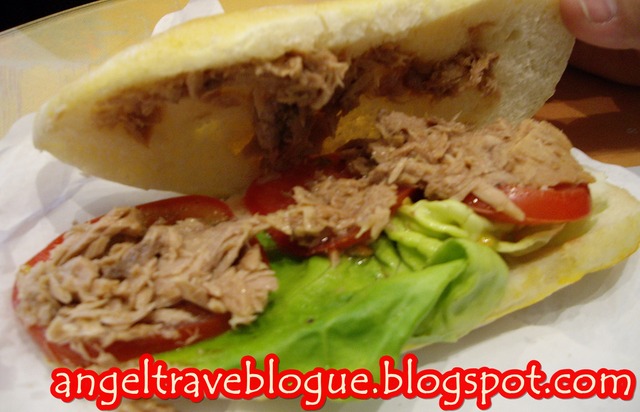 Needless to say, it was still rather tasteless and I just decided to ignore that as I enjoyed the scenic view of the city; with all the beautiful buildings around me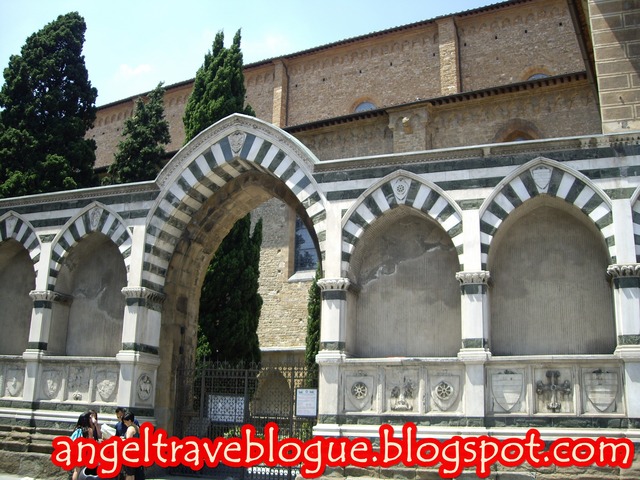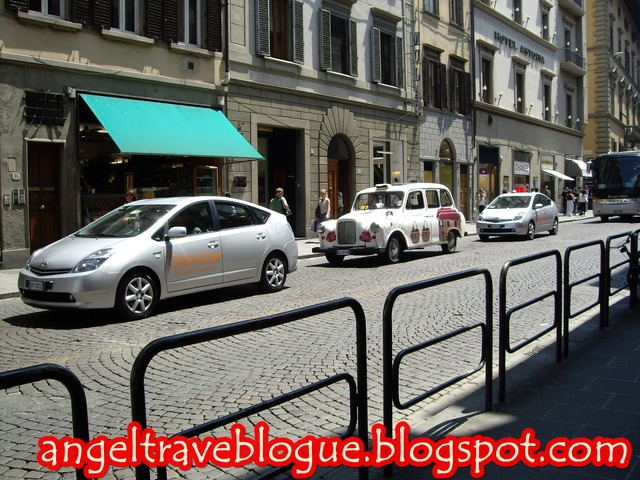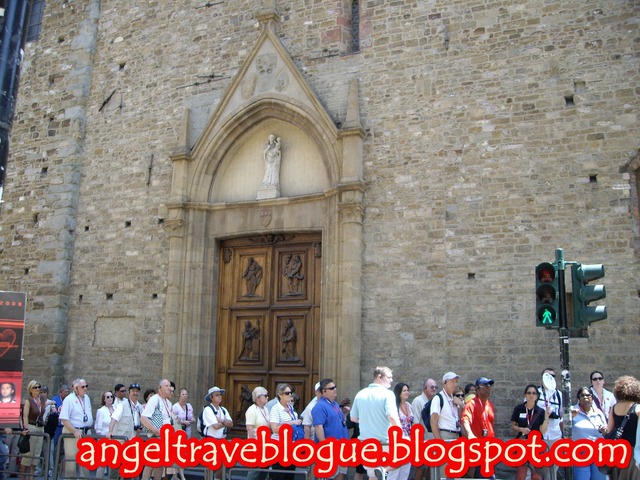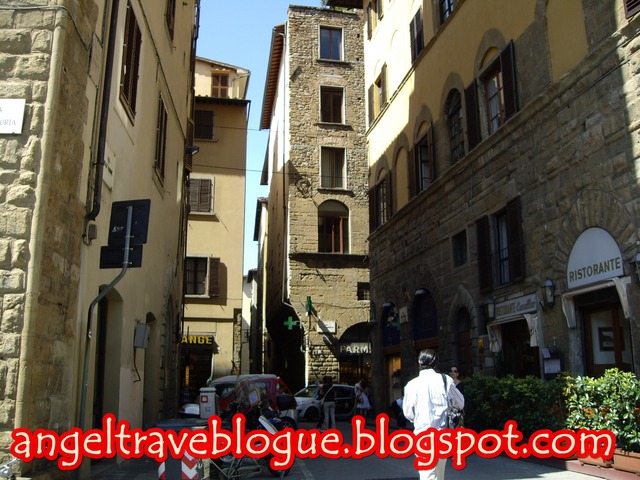 In Florence, the roads are smaller and narrow and I guess that is the main reason for the existence of such adorable little transports around here!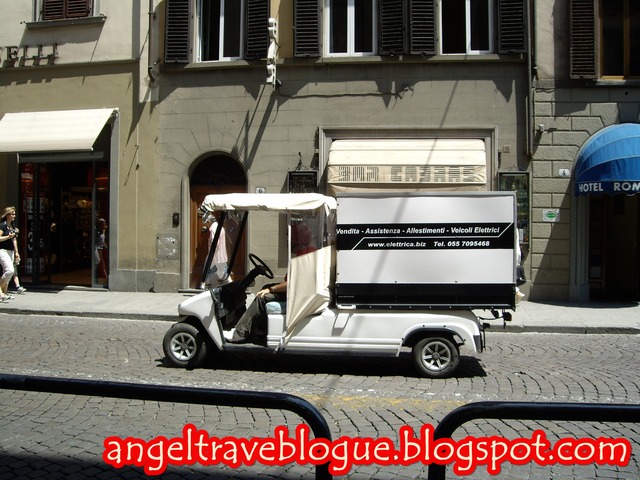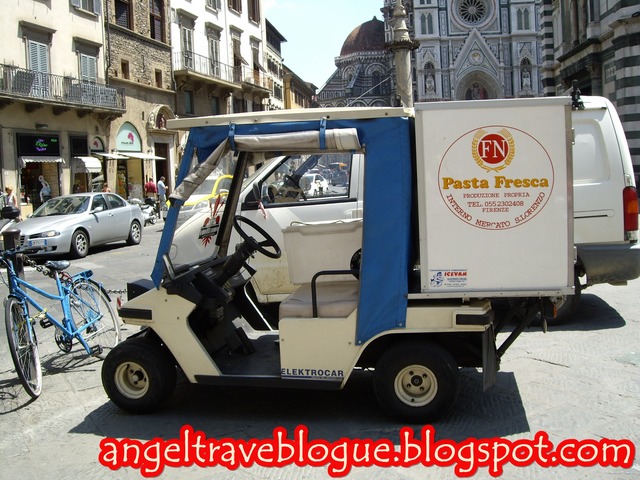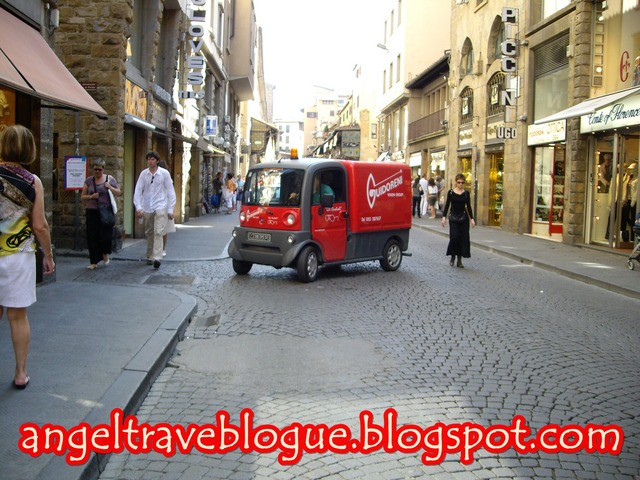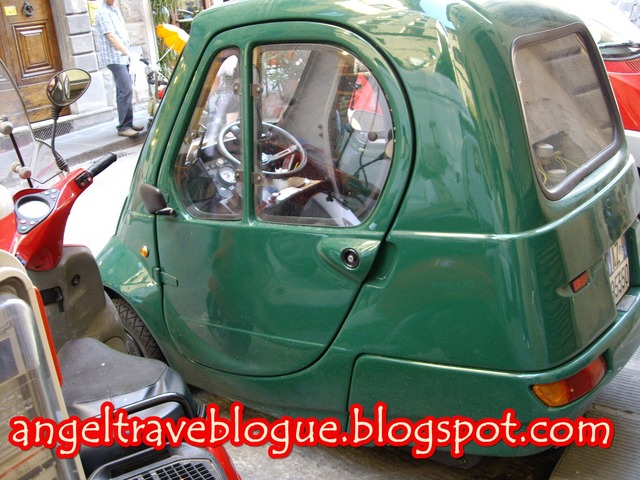 Of course, you can always hop onto one of these double decker buses for a city sightseeing tour!
(Just remember to pay!)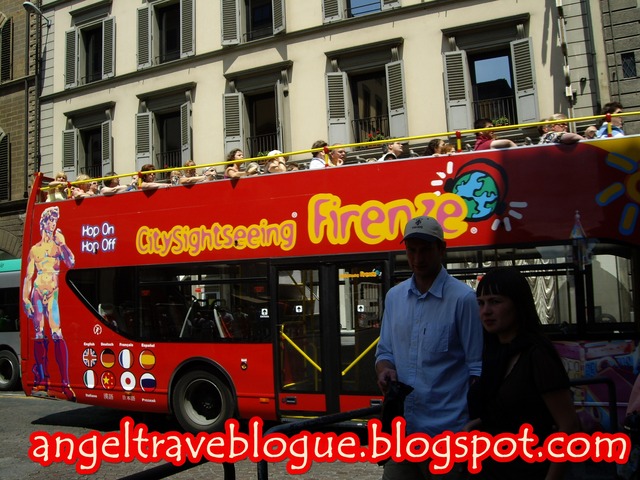 Endless rows of boutiques for shopping (it is after all the country of origin for most of the designer brands)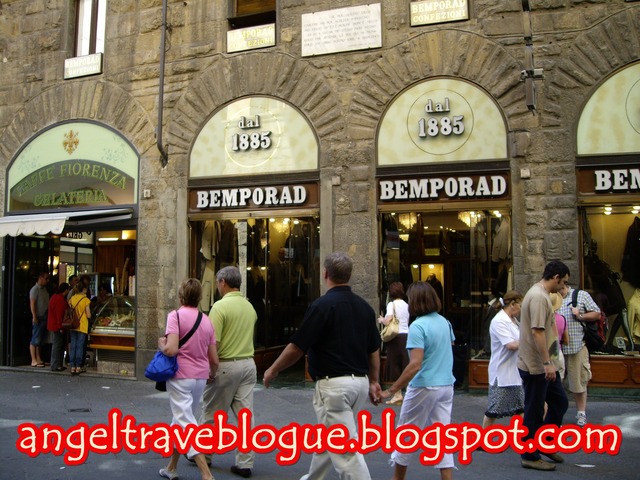 Have I mentioned how much I love the churches here in Europe?
They are just so beautiful and huge, and well, so mystical!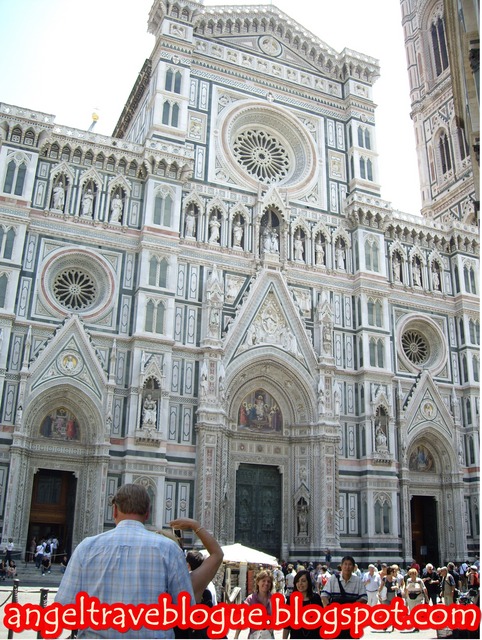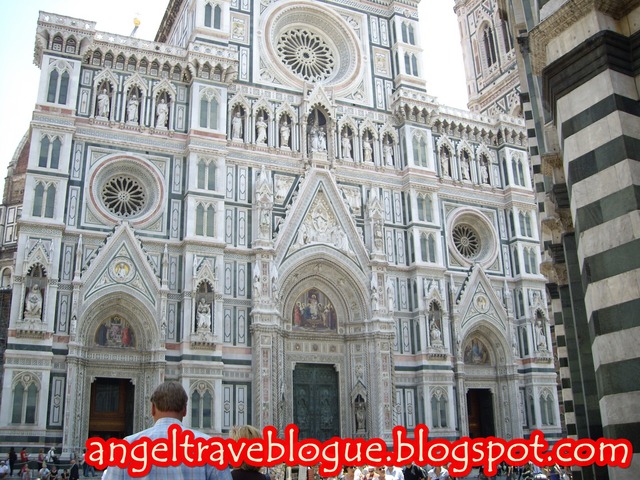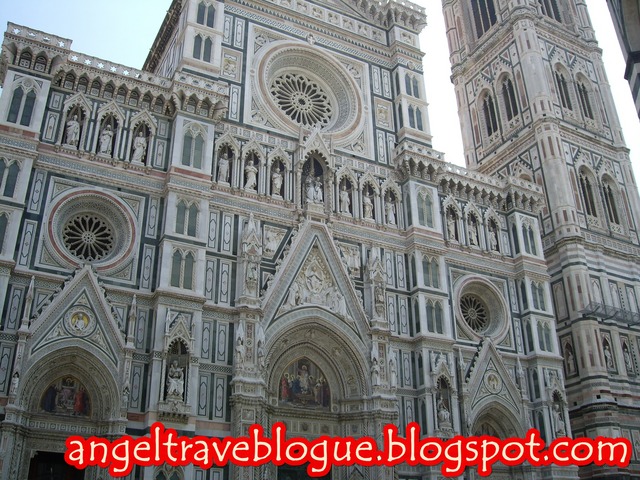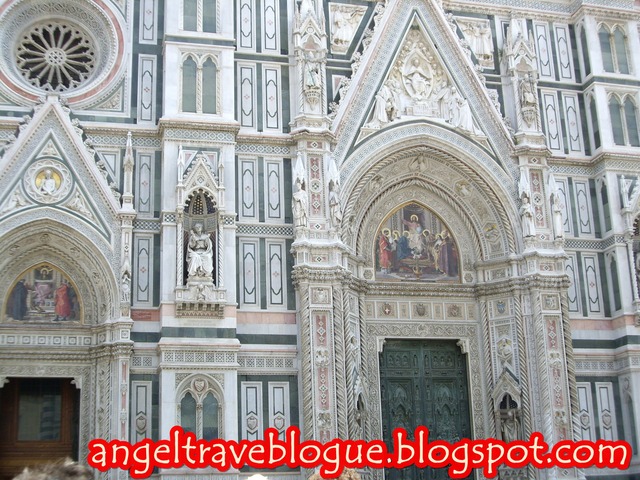 And there seems to be an endless number of horse carriages on the streets in Europe; particularly in Italy!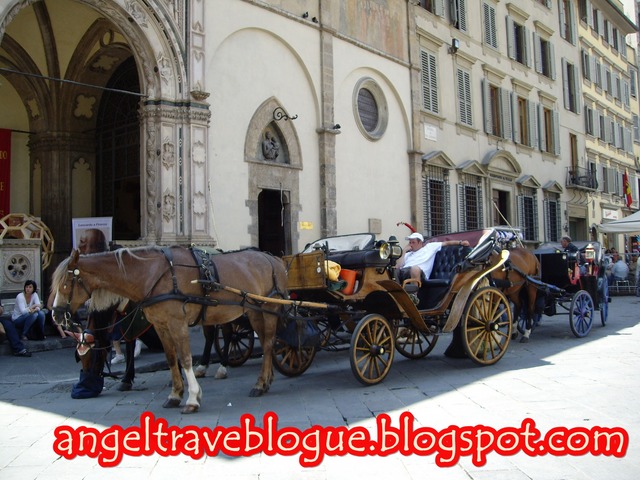 More of the buildings here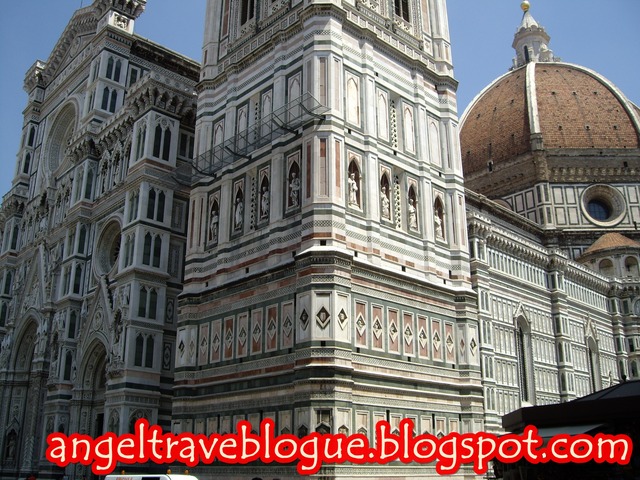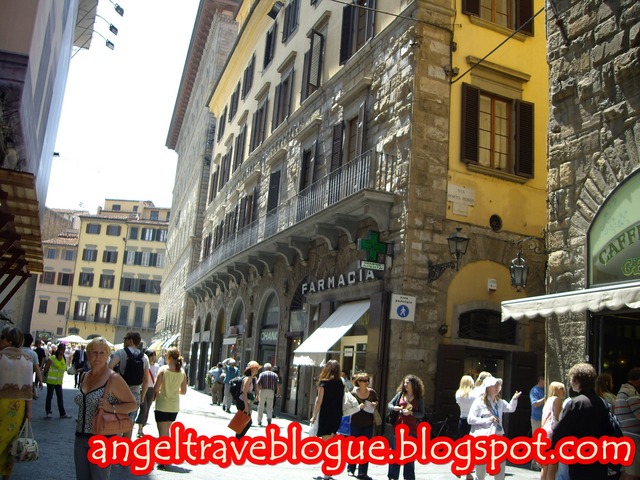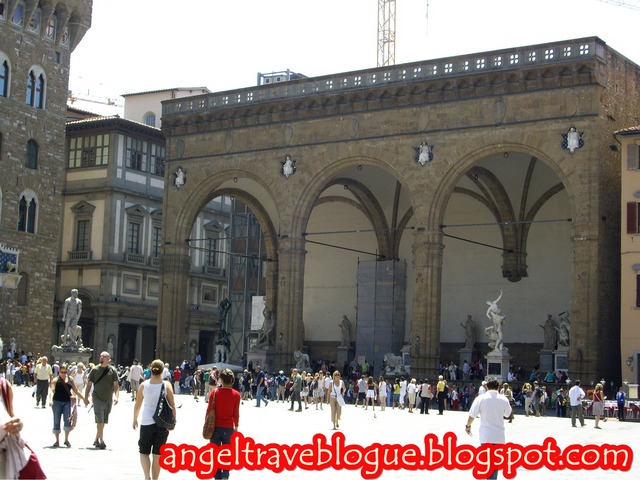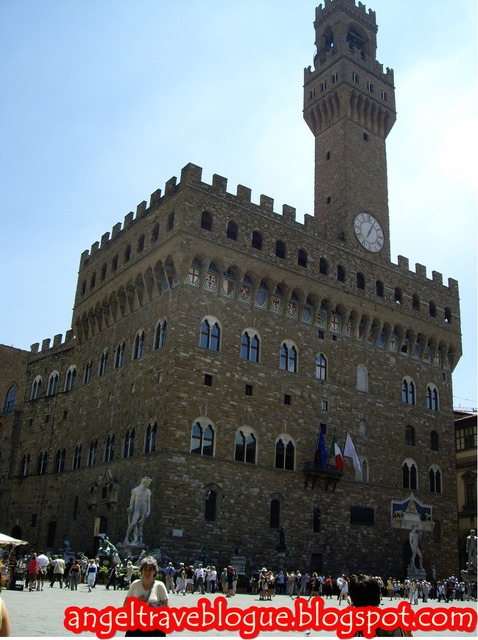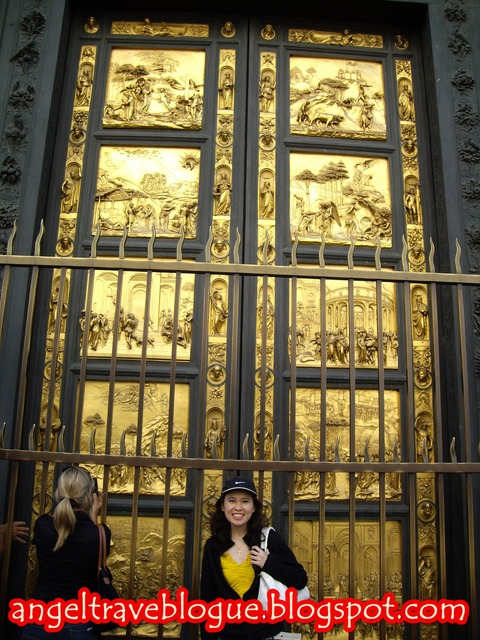 You can definitely see how hot it was under the sun!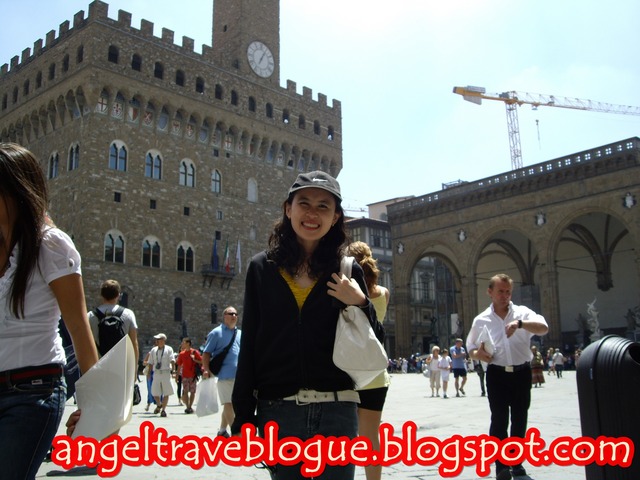 We headed towards one of the most famous art galleries in the world; The Uffizi Gallery.
It is like a rule that you must visit an art gallery when you are in the City of Art, and due to time constraint, this was one we selected.
It is so famous that it is crowded and it is best if you make reservations or book your tickets online; preferably at least a month ahead before your travel.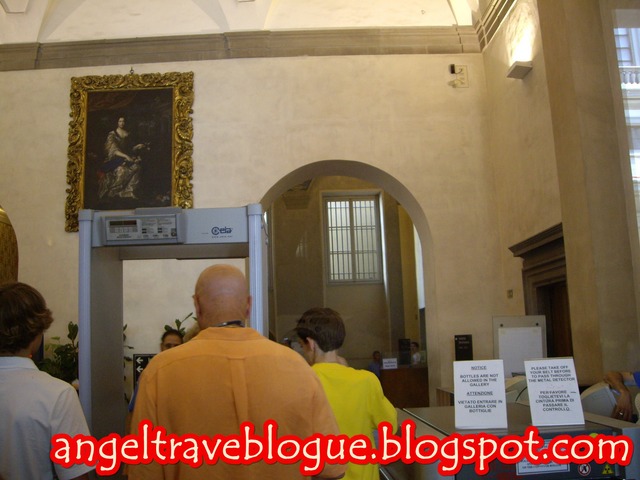 Look at the queue, and you will be thankful you only have to collect your tickets!
Of course, being one of the most famous museums in the world and the top tourist attraction, visitors were not allowed to use cameras or any recording device in the museum.
We are only content walking into all the halls to view the paintings; piece by piece.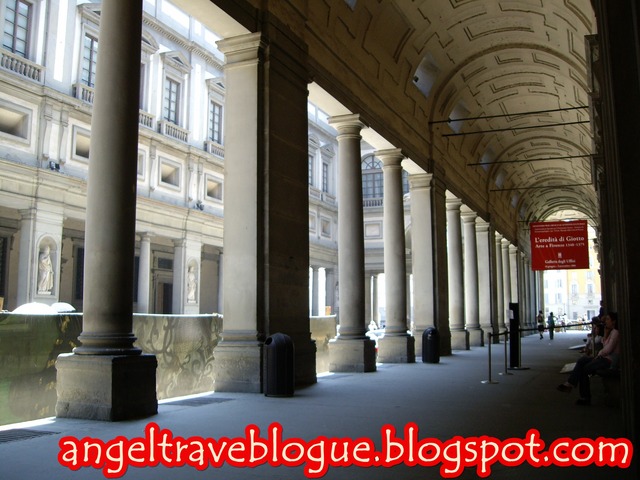 My frank opinion; honestly, unless you are Picasso or Micheangelo wannabe artist, you may not enjoy the long tour around this huge museum.
I have always had a strong interest in artistic stuffs, and even I found that it was little boring for me.
Perhaps it was the packed schedule or our travelling time (which we barely get to rest), I had only 1-2 hours here and I'm on my way again.
However, I did manage to snap a scenic picture from the museum window (everyone was doing it) of the famous Ponte Vecchio and Arno River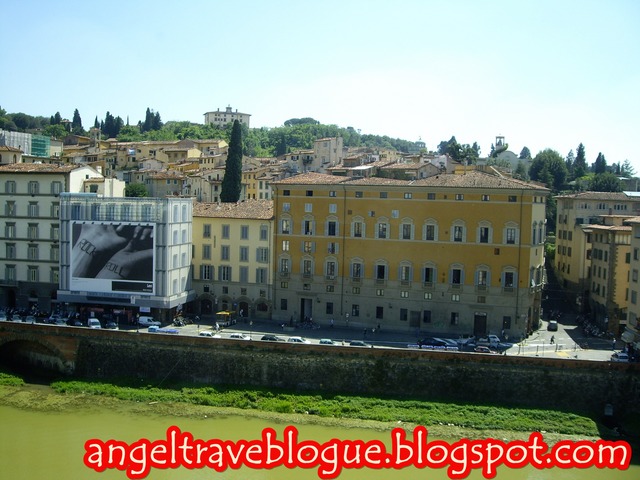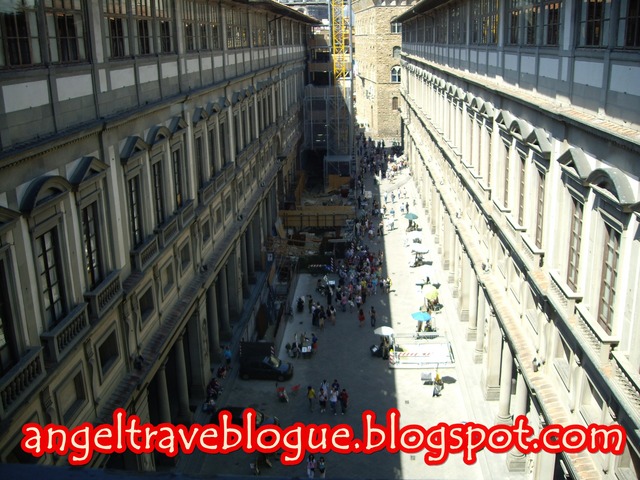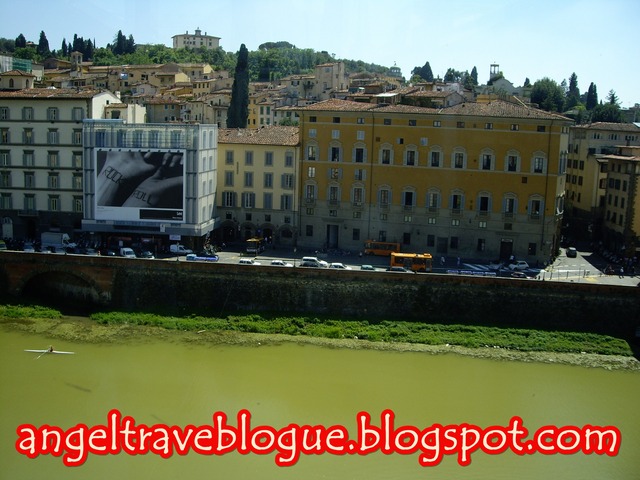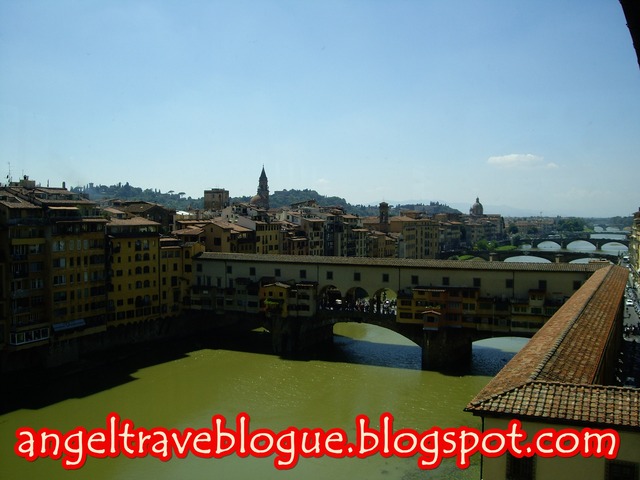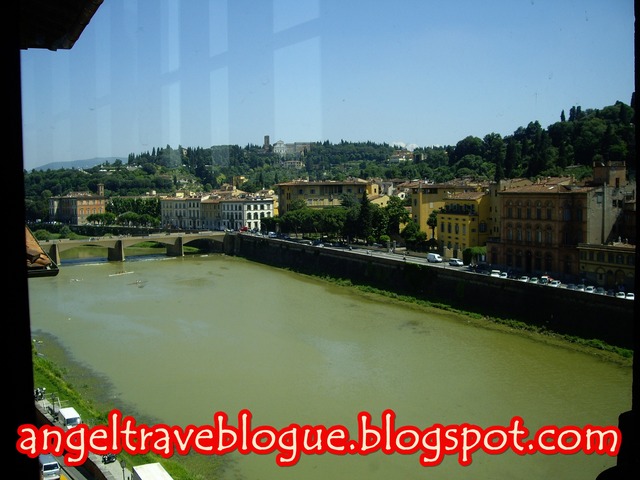 If you walk to the patio, you will see this clock tower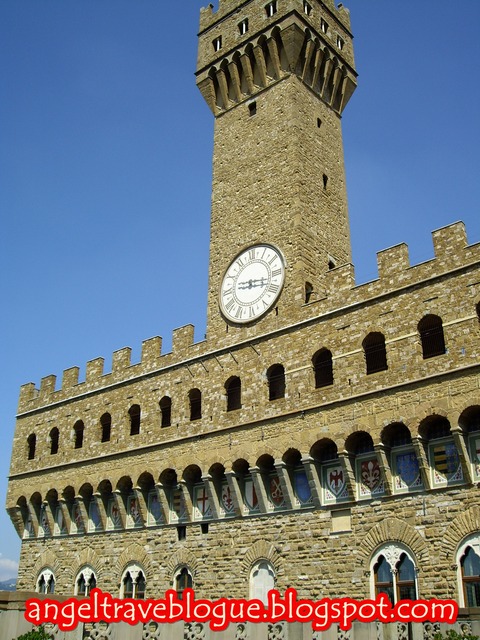 Again, it was seriously HOT!!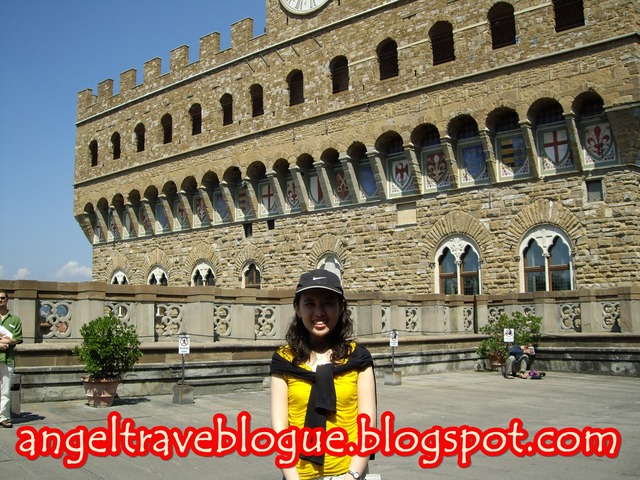 Of course, the locals will not lose the opportunity to make a little extra income with the tourists when you are at one of the top tourist spots in the country.
You will be amazed and impressed by the equally beautiful paintings by the roadside.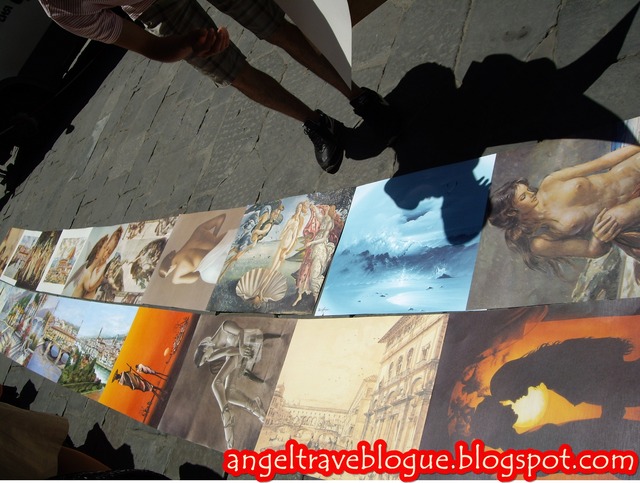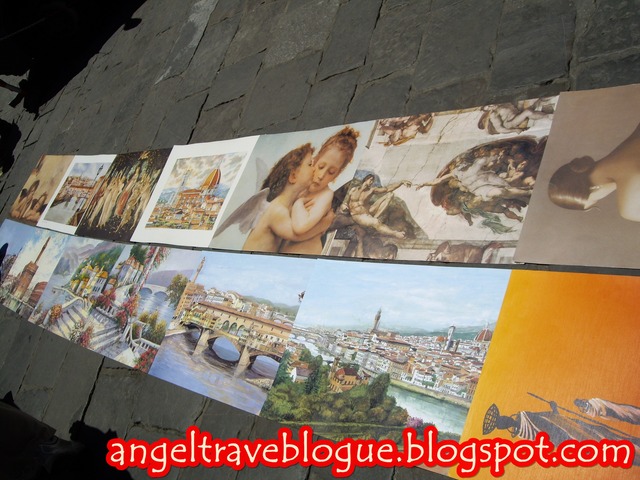 The painters at work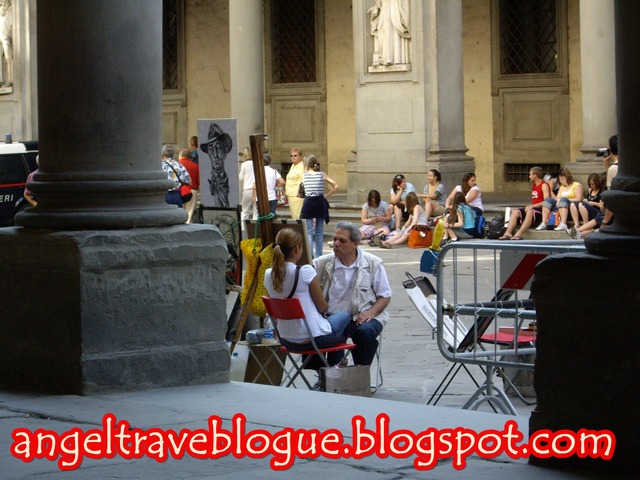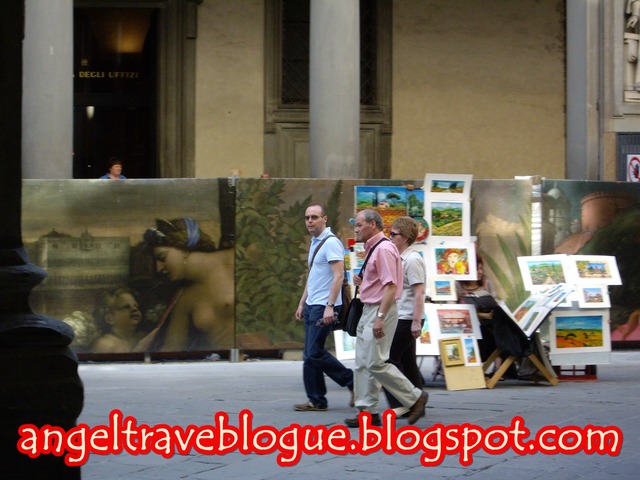 There are even men who painted themselves and stood still; masquerading as one of the statues to ask for money by the roadside.
Beware though, if you want to take a photo with them, they will charge you.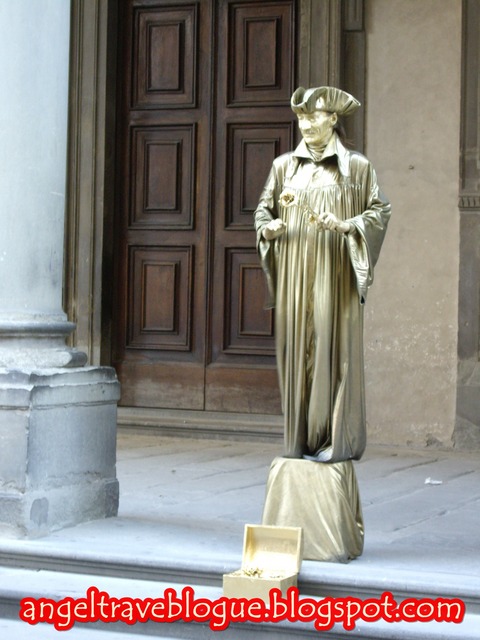 Just be very careful when you are around these people and don't forget to grab your belongings tightly (Pickpockets are on the prowl here)
Florence is indeed a great producer of artists!
Along the road to the museum, you will also be entertained by the gigantic statues from all the famous painters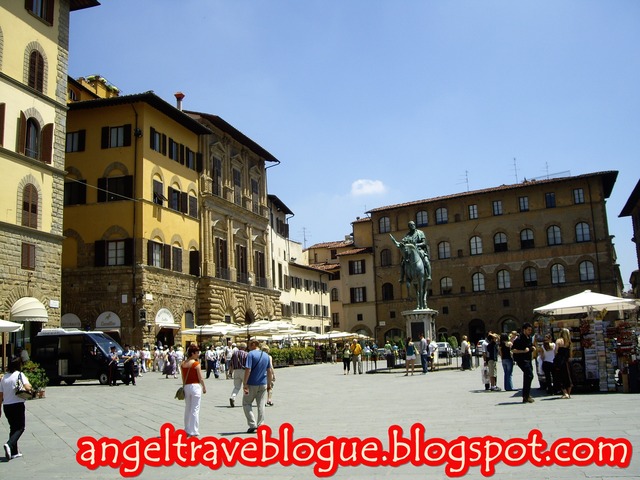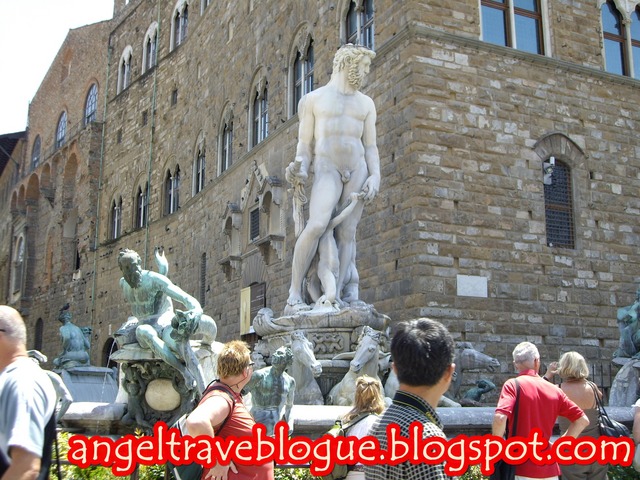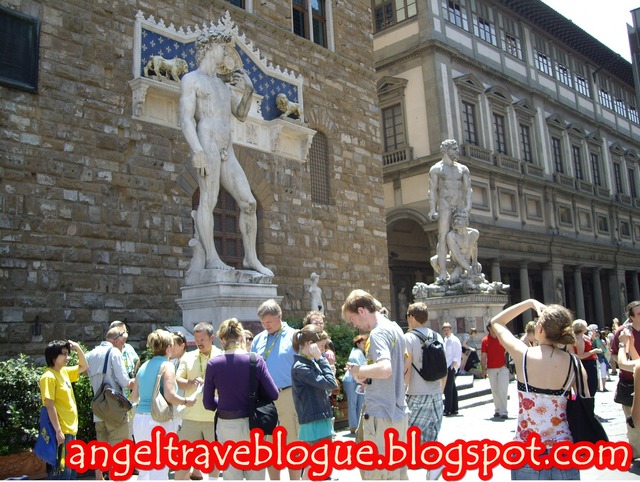 To be continued to Ponte Vecchio....