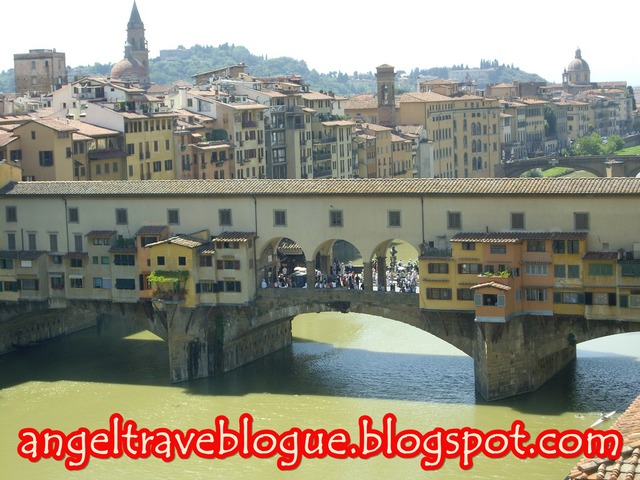 The famous and most scenic view which is often associated with Florence is of one of the oldest bridges (out of 6) here; Ponte Vecchio which overlooks Arno River.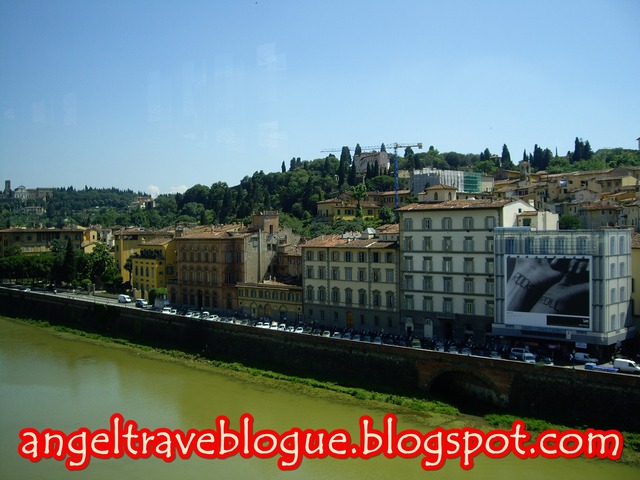 Ponte Vecchio itself means 'old bridge' in Italian.
It is a Medieval bridge and had shops on the bridge itself.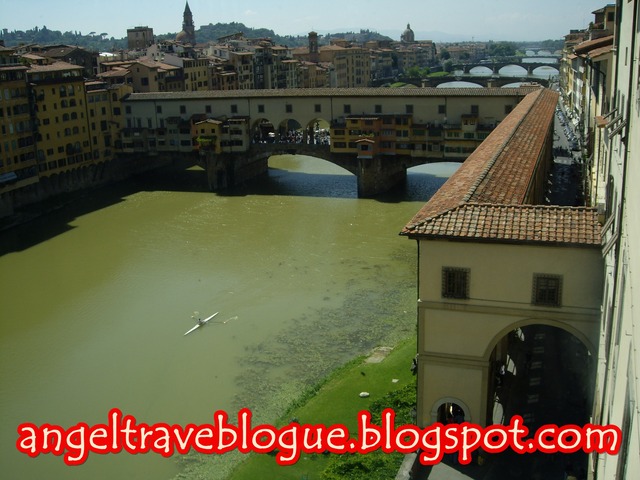 According to wikipedia, it used to be butcher shops, well, now, it's mostly souvenir shops as I can see.
I would say the bridge provided a very good view of the river and also a good enough shelter from the hot sun.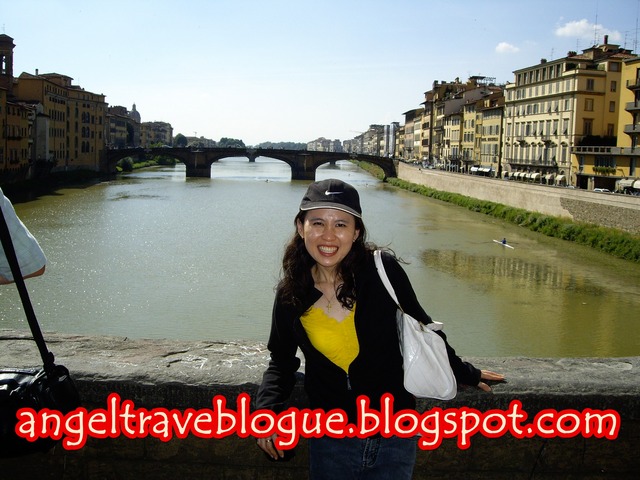 The famous Ponte Vecchio; a spot that must not be missed for photo enthusiasts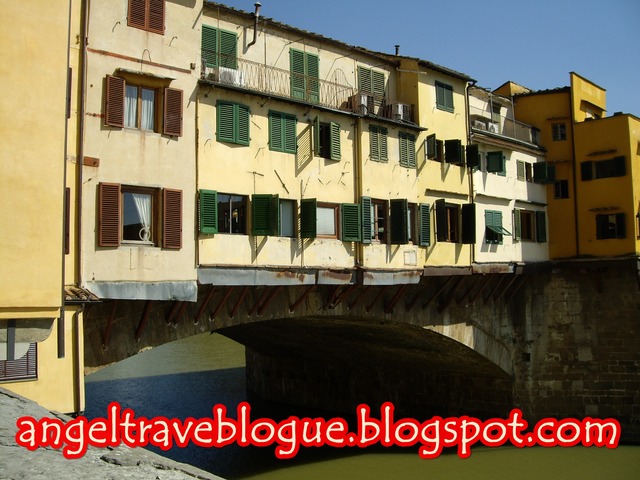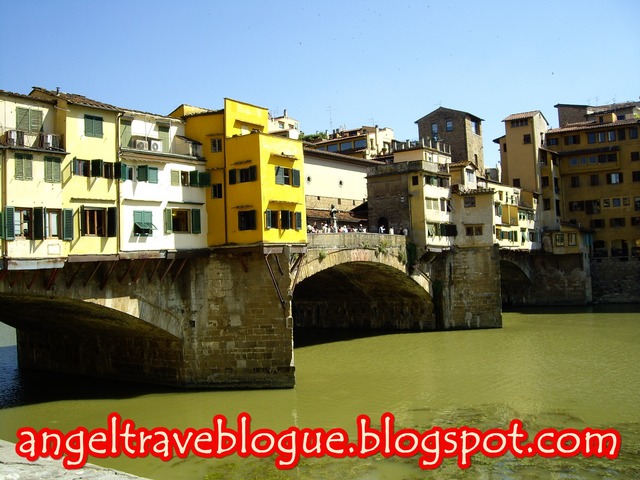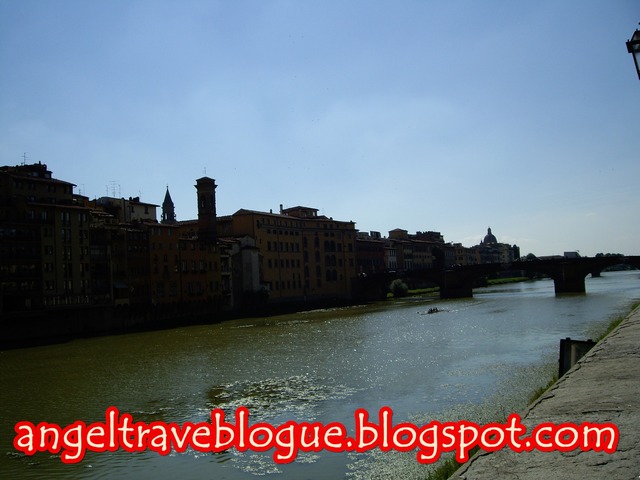 And the Arno River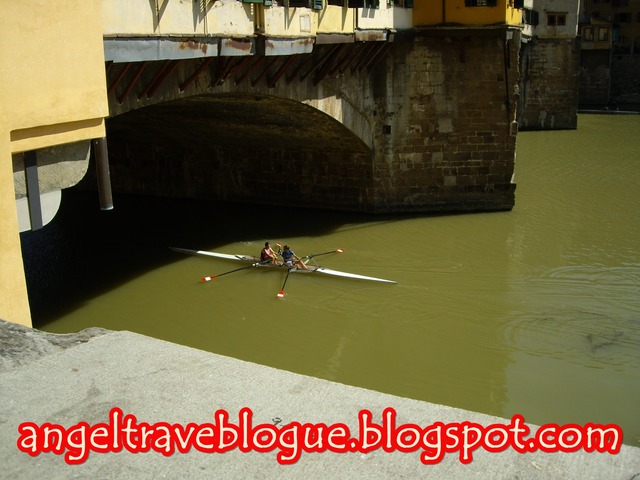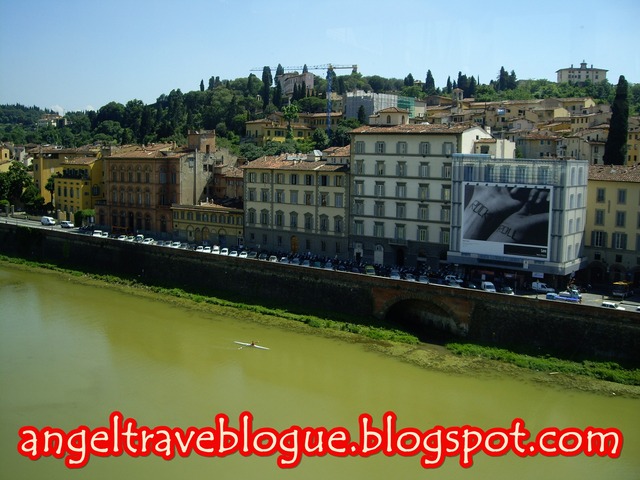 A must-take shot; even though it was SO HOT!
LOVELY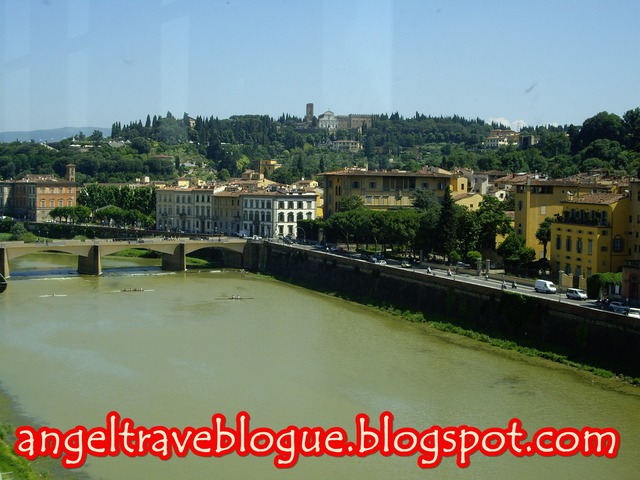 To be continued to artistic statues...