After a night's rest at the hotel, we woke up early the next morning and get ourselves prepared and packed to check out of the hotel at 6.30a.m, as informed by our tour guide.
Well, our tour guide was not truly there on time, and we were even surprised when he told us that we did not have to be that early.
Oh well, yeah, we definitely did not enjoy waking up the hotel receptionists to assist our checking out process or hunting the nearby streets for any early stalls selling breakfast; in the extreme cold temperature nonetheless.
Anyway, our tour bus arrived at about 7.00a.m and after picking up the other tourists signed up with the same company and the tour guides enjoying a banter by the streets while they smoked and talked, we were driven around the enchanting Hangzhou town as the tour guide reads out the itinerary for the day.
The most famous, not to mention iconic landmark in Hangzhou, is the beautiful and often inspiring West Lake, or Xi Hu in Chinese.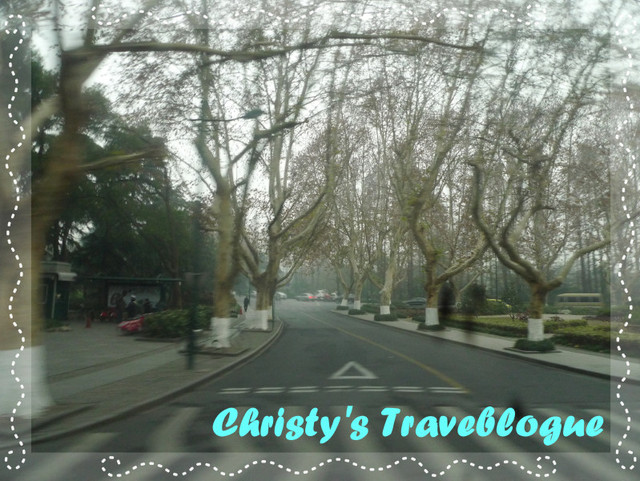 The whole Hangzhou seems to be surrounded by the lake, as the scenic view of the lake is what that had been following us during our bus ride.
I will be writing about the West Lake in another post, as per the itinerary of the day which was as follows:
1. Tiger Running Spring/Hupao
2. West Lake
3. Yue Fei's Tomb and Temple
4. Hangzhou National Silk Factory
5. Song Dynasty Town
6. Long Jing Tea Factory and Plantation
7. Ling Yin Temple and Fei Lai Feng
8. Yuanyuan Folk Park
Yes, that is the list of places to visit in one day and I will be posting on all eight in my upcoming posts about my day trip to Hangzhou.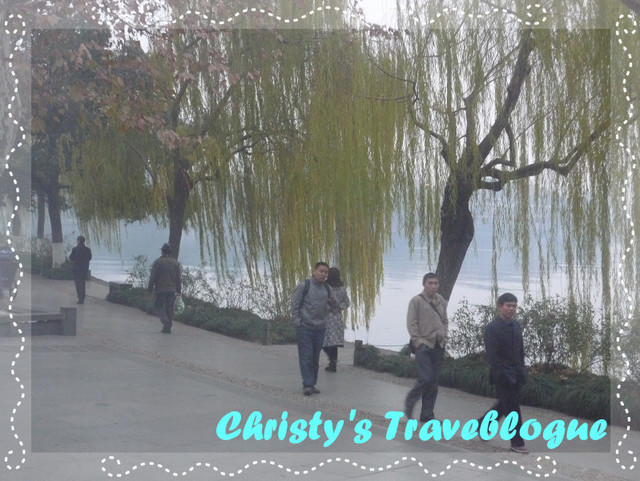 To be continued...