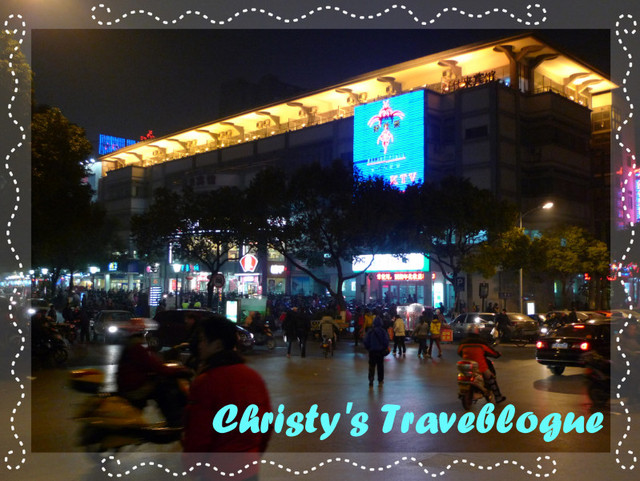 After enjoying the time travel to the past of Suzhou in
Shantang Streets(山塘街)
, step out in style into the modern shopping street of Shi Lu right across the street.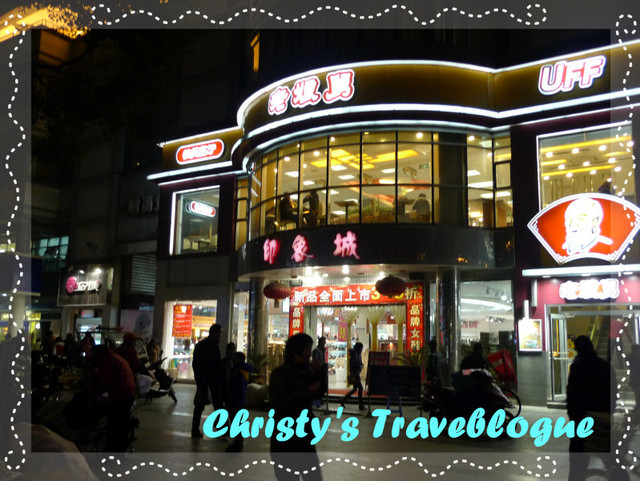 Shi Lu (石路)
literally translates to
'Stone Road'
from its Chinese name, and is a booming commercial area filled with honking motorcycles, taxis, shopping malls, buildings, restaurants and department stores; besides the fast-walking pedestrians and stall vendors making their living on the street.
This place deserves a mention here, and it may seem to pale in comparison to the glory of the ancient streets of Shantang right across it, but it did not lack in its attractions and crowds as busy shoppers navigate their way through the busy road traffic and into the shoppers' paradise within the buildings.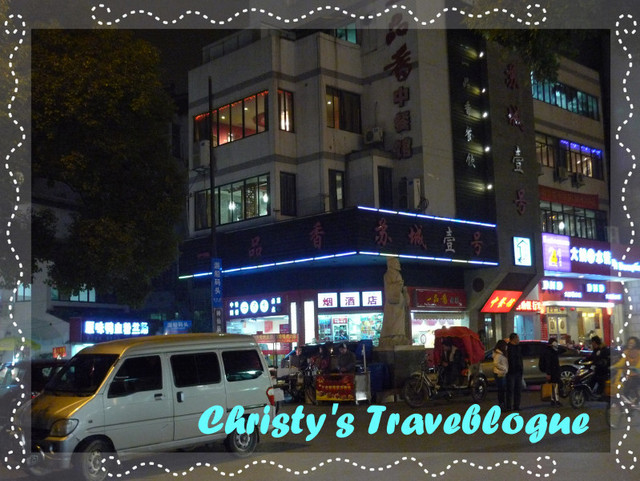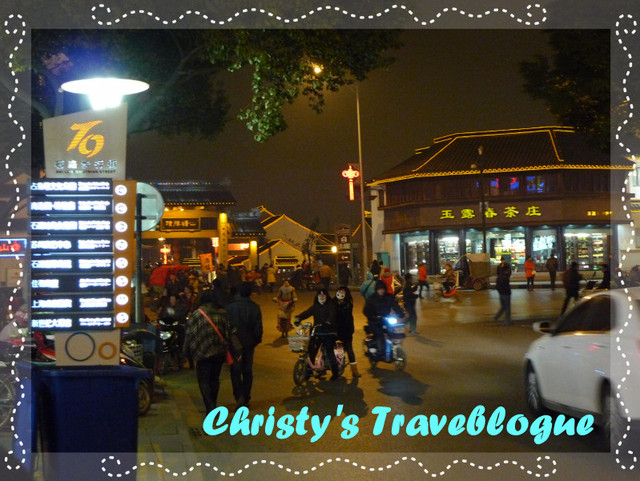 There is a clock tower and a park across the busy department stores; with manicured lawns and gardens with manmade canals running through it.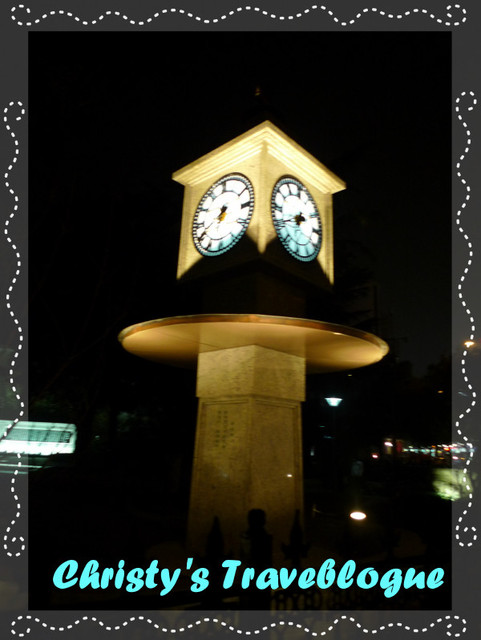 I find this area really unique; with modernization, history and also the typical picturesque scenes from paintings all in one same place.
It's a shame that it was getting late or else I would spend some time here too; but I was too busy catching a taxi back through the horrendous traffic taking place on New Year's Eve.