On our last night in Pangkor Laut, we enjoyed a lovely romantic evening, despite the stormy weather which threatened to spoil our dining by the sea.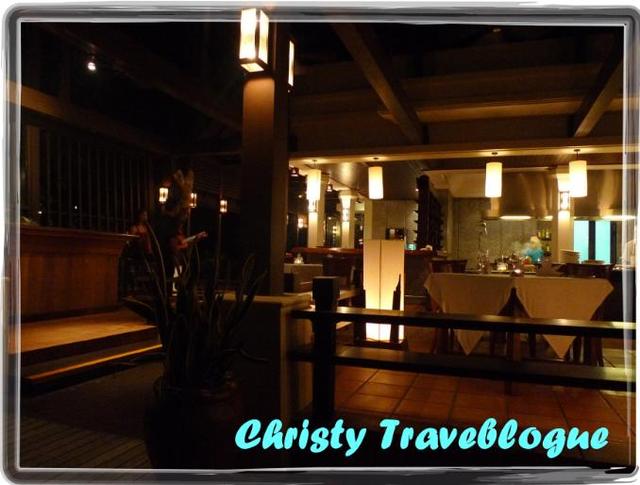 However, since I am a big fan of the rain, I was not upset a bit even when I had to move into the restaurant for my food, instead of sitting on the verandah overlooking the sea.
The dining venue was at Fisherman's Cove Restaurant, which was just a few steps away from Spa Village (where we were staying).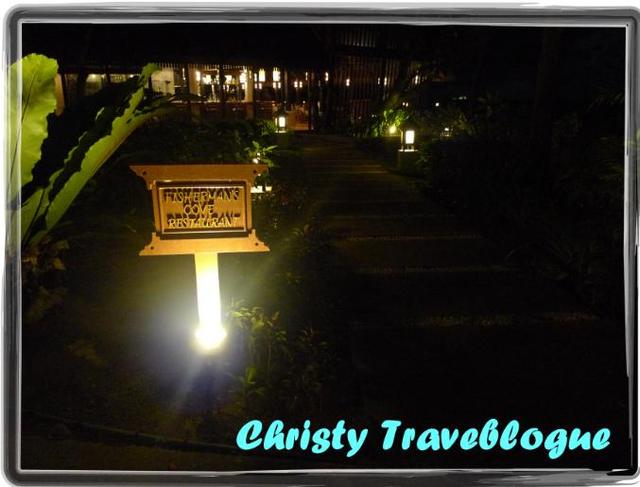 Great food, excellent service, romantic ambience and lovely songs serenaded our dinner that night and are the summary of the overall dining experience at this fine dining restaurant in Pangkor Laut Resort.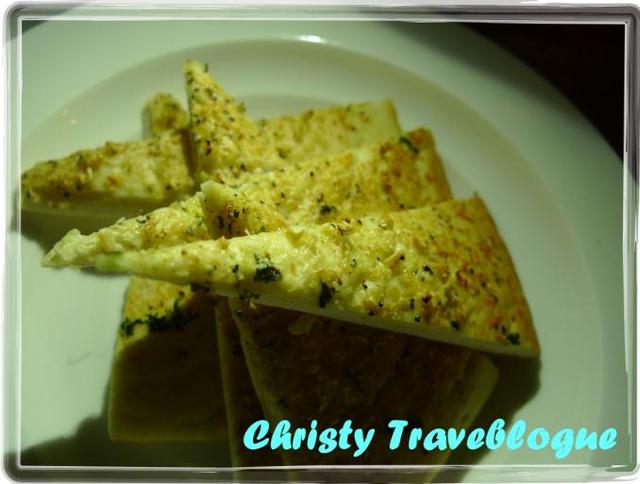 I still miss the wonderful fresh seafood fare I have enjoyed here.
Appetizer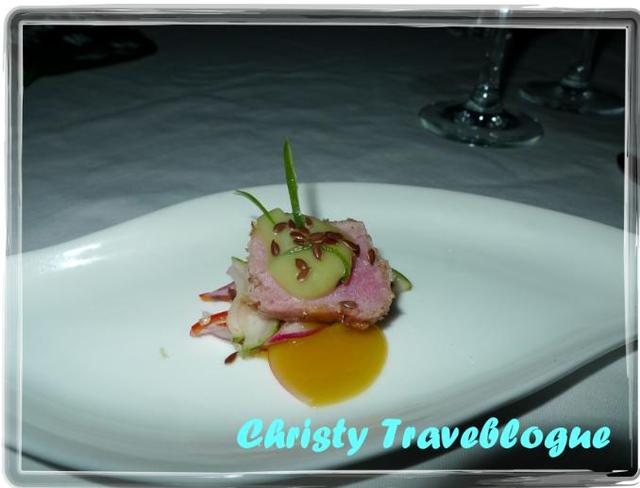 Starters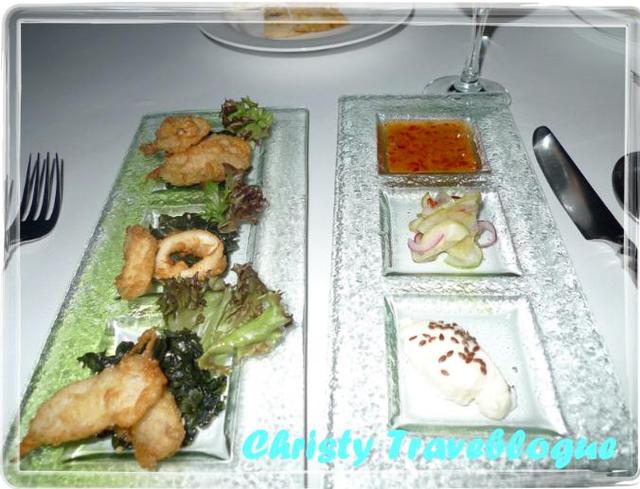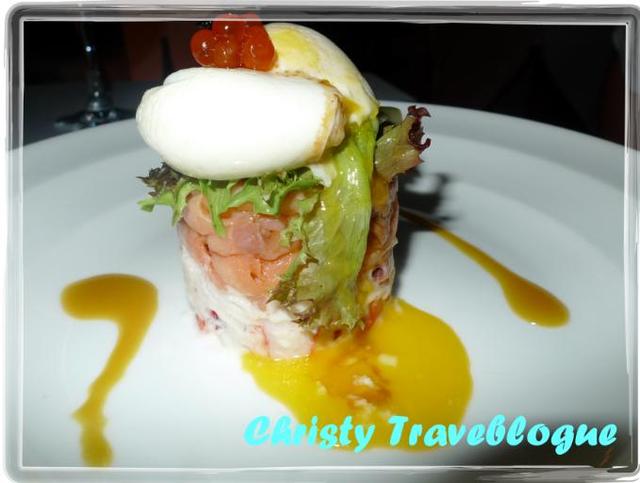 Sorbet as a palate cleanser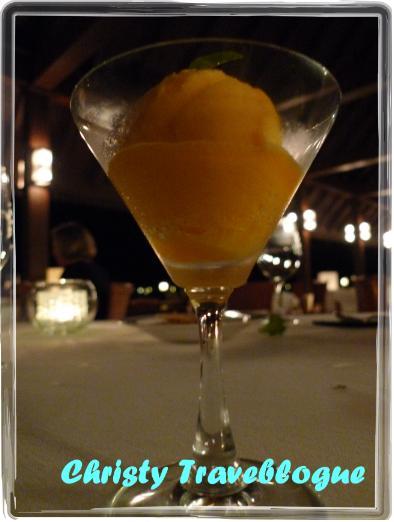 Our mains:
Grilled Barramundi with Tiger Prawns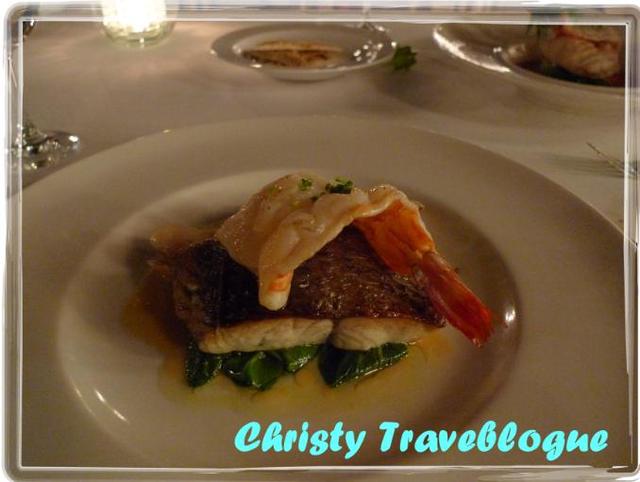 Braised Lobster with citrus sauce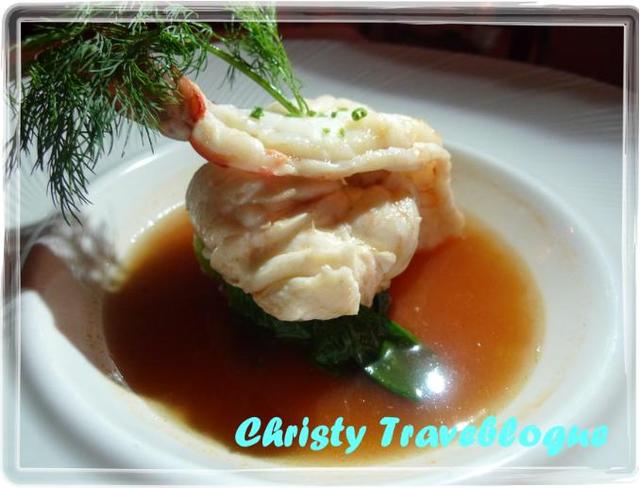 Desserts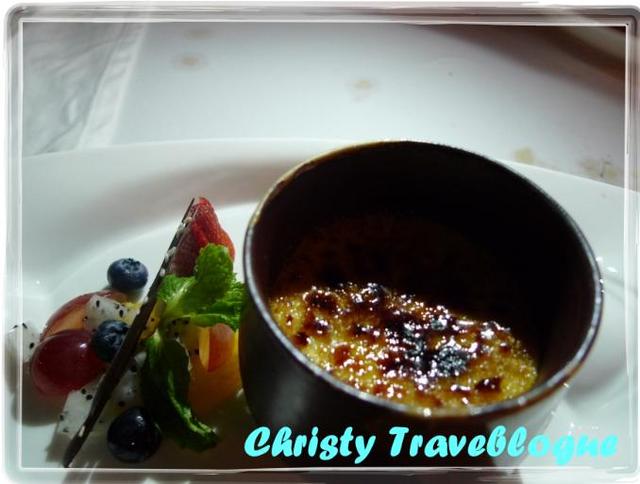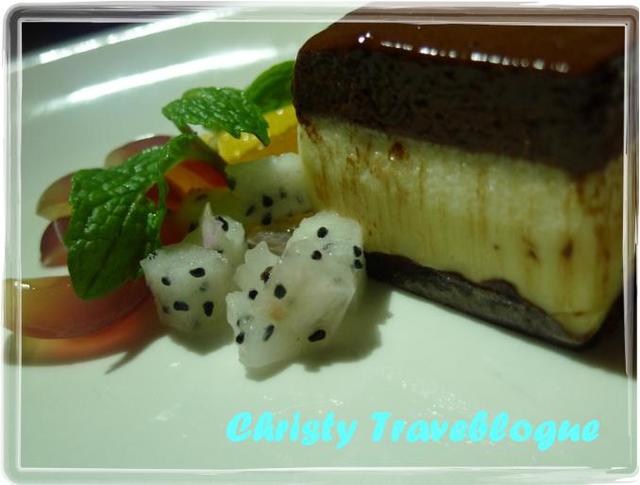 If I were to describe the entire evening with only one word, it would be SUPERB :)
I truly enjoyed myself, and thanks to the excellent hospitality by the staff which made my stay even more memorable.