One of the most pleasant surprises I had on my honeymoon was the beautiful floral bath prepared by the thoughtful and friendly housekeeping staff at the Pangkor Laut Resort.
It was a warm welcome back to the room after our romantic dinner at the Feast Village.
The whole room was filled with the floral scent of these beautiful rose petals and also the aromatic scent from the burning candle lit.
I loved the love swans perched near the bathtub!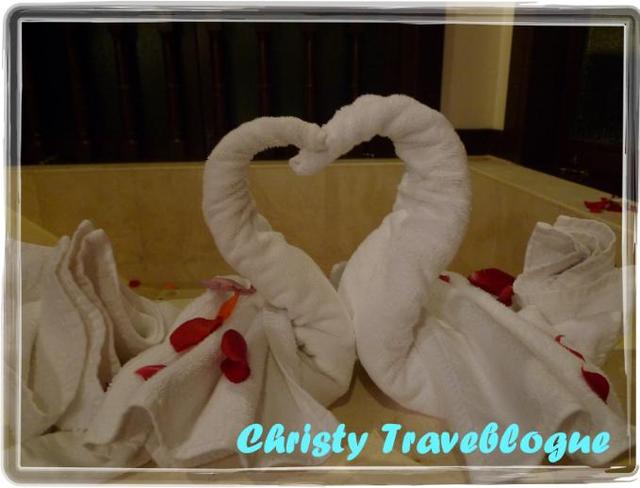 I will not share the photos on the bathtub, or it may spoil your own honeymoon surprise if you were to come to Pangkor Laut Resort.
Let's just say that sometimes surprises make everything special.
We were also provided with a bottle of champagne; heavenly!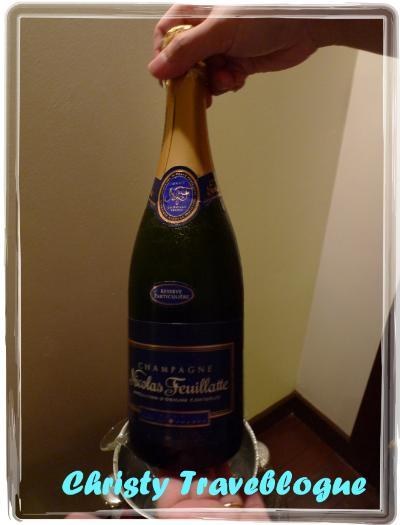 It was a sweet gesture and it made my honeymoon memorable! :)