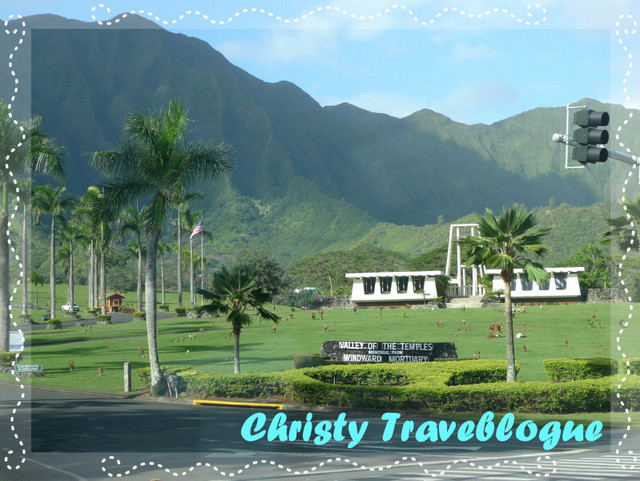 Located at the foot of the Ko'olau mountains and on the windward side of the O'ahu island, is a peaceful site where the
Valley of the Temples Memorial Park
stand.
At the name of memorial park, one may be inclined to think of tombs and resting places for the dead and the sight of the lush greenery surrounding the area, one may not be wrong, at all.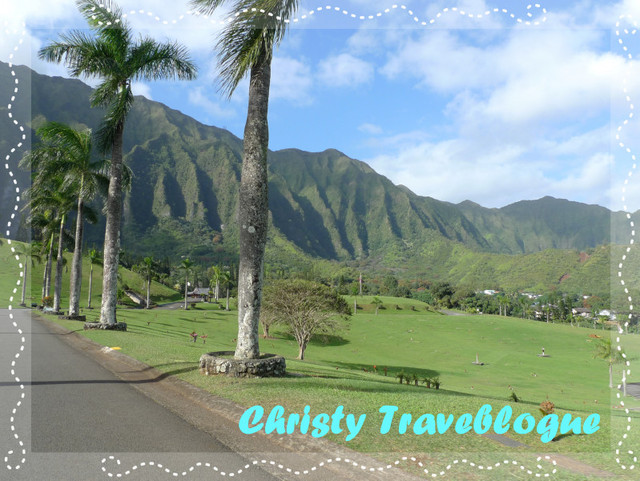 The memorial park on the windward side of O'ahu; also the eastern side, is the resting place for many local Hawaiians who are believers of
Buddhism, Christianity (Catholic and Protestant faith) and also of Shinto faith
upon their departure from the living.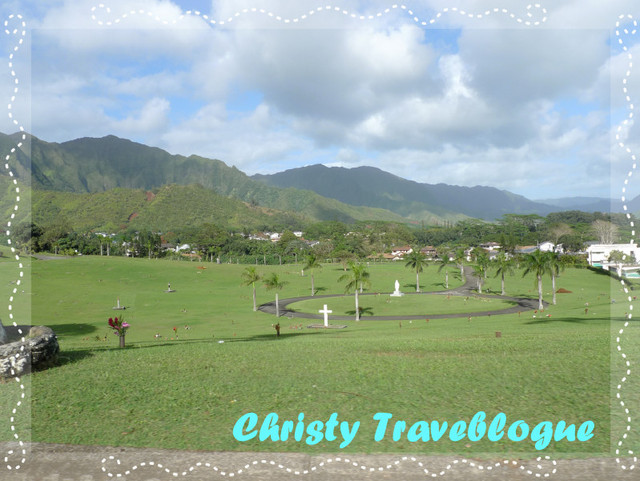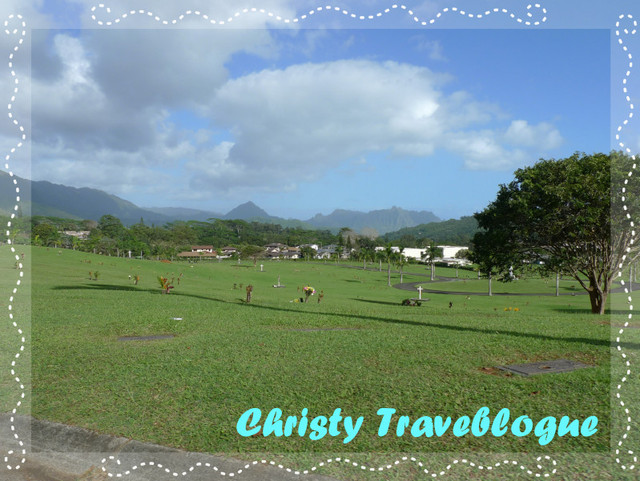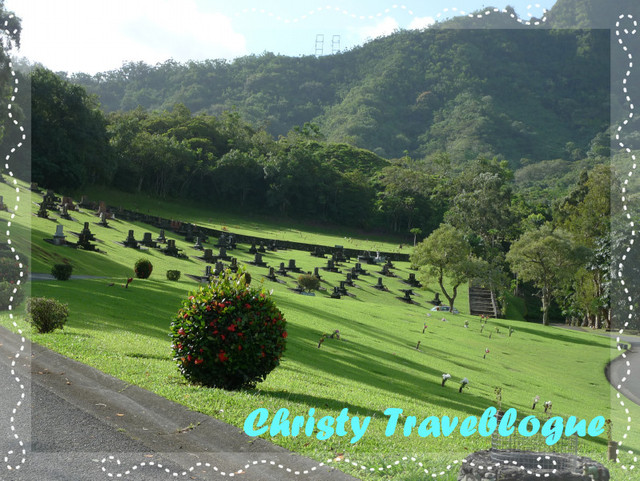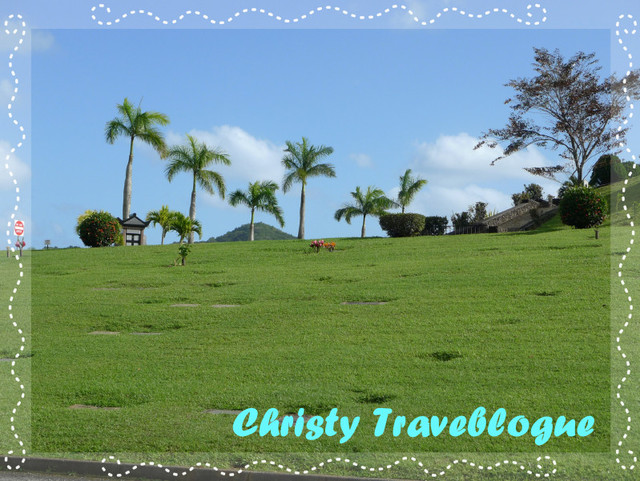 The place is indeed a tranquil place; with its surroundings of the greenery and the amazing views of the mountains as its backdrop.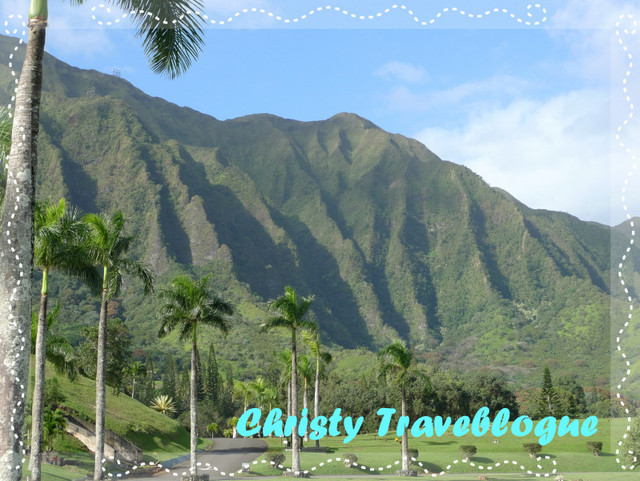 However, the question remains, why would one want to visit a memorial park on their honeymoon?
To be honest, this is not really the main destination but a place we had to pass through to get to the destination; which is the famous
Byodo-In temple
;
a replica of a Buddhist temple in Japan which is located towards the end of the park; set against the mountains.
The
Byodo-In temple
; to be featured in the next post...