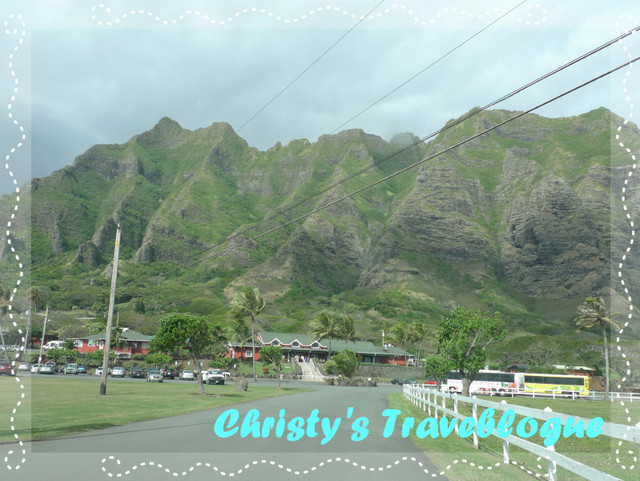 Kualoa Ranch is located right within the vicinity of the
Kualoa Park
, and from the moment I read about this place in the travel magazine in my hotel, I knew that I must plan at least half a day to visit this ranch.
Kualoa Ranch
is the landowner of Ka
ʻ
a
ʻ
awa Valley, also commonly known as
Kualoa Valley
, on the
windward
coast of the island of
O

ʻ

ahu
in
Hawai

ʻ

i
. This place was sacred to ancient Oahuans from the 13th to the 18th century, as it was where
La

ʻ

a-mai-kahiki
settled after visiting
Kaua

ʻ

i
and before returning to
Tahiti
. It was also the site of the sacred drums of Kapahuula and Kaahu-ulapunawai as well as the sacred Hill of
Kauakahi-a-Kaho

ʻ

owaha
, the key to the sovereignty of the
Kingdom of Oahu
.
A typical scene of a ranch house and the majestic mountains as the backdrop; as with most of the scenes I have captured of O'ahu.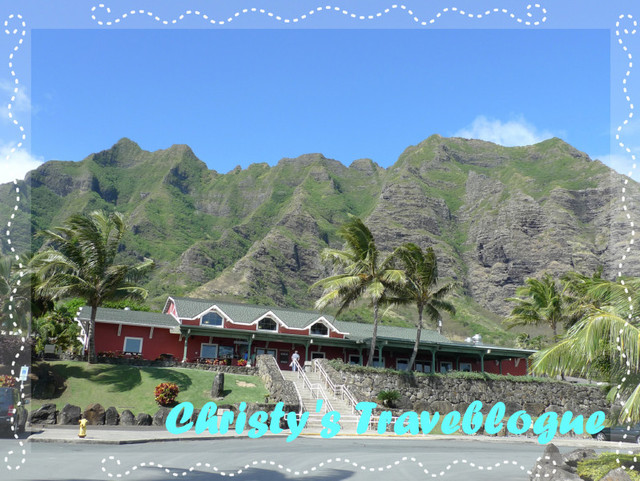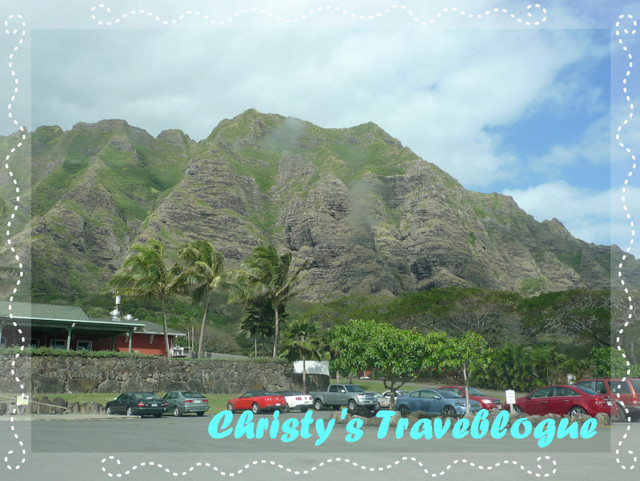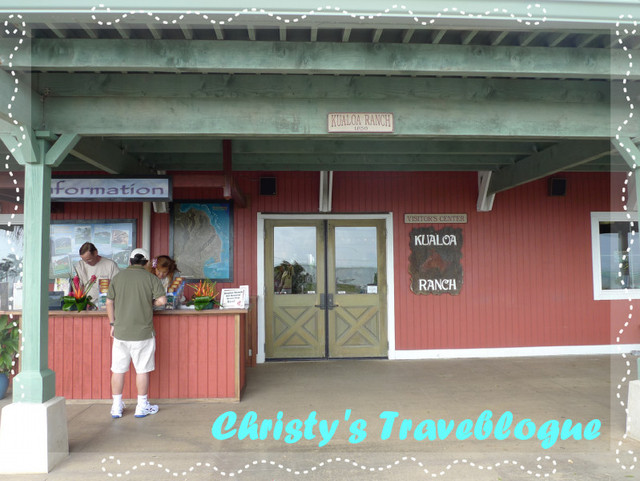 Though the place may be known for its history and past, it is also open to tourists to share in the captivating stories surrounding the place and experience for themselves the beauty of the grounds.
Various tour packages are devised for these purposes; including that of horse riding and hiking but there are also more which are tailor made and categorized based on the nature of the tours.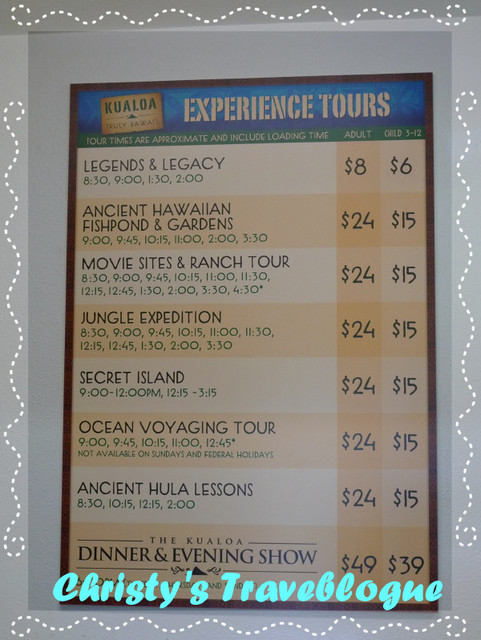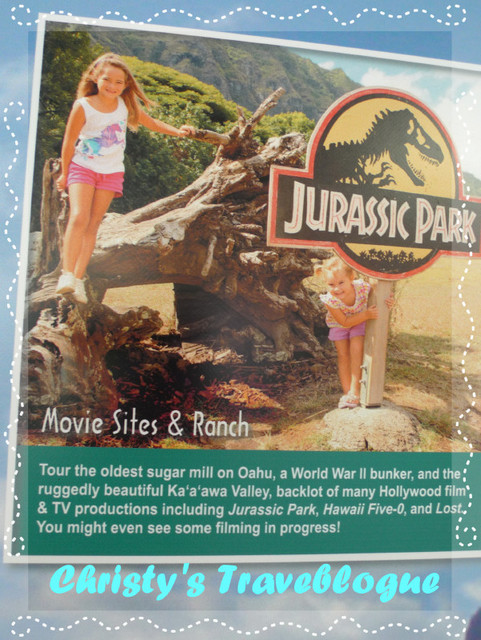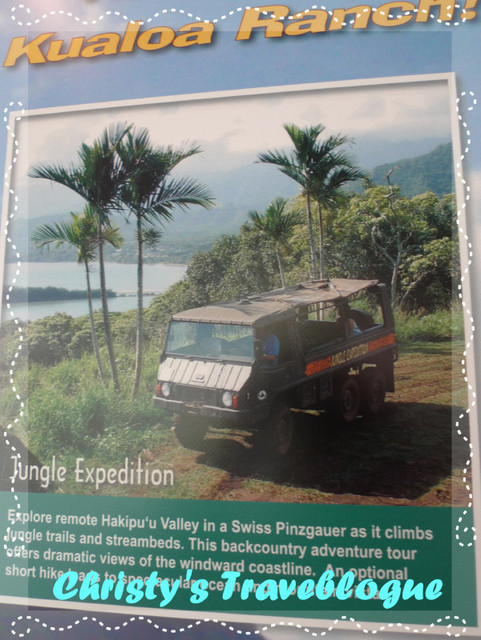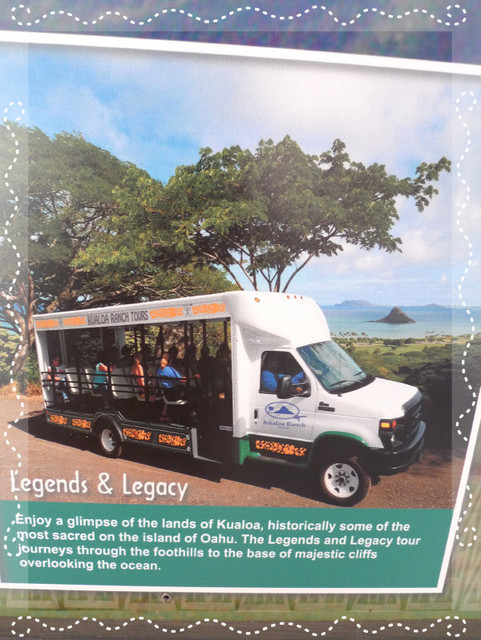 Guess which tour we booked?
Honestly, I would have done them all; but I just had other plans and besides, the staff manning the ticketing booth was kind enough to recommend two tours which she personally felt was the most popular and also best for those who wanted the best of the ranch yet crunching on time.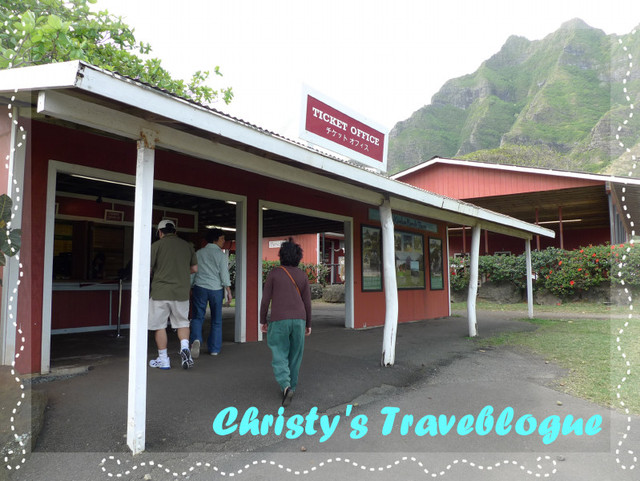 So yeah, got our tickets for the Movie Sites & Ranch and also the Jungle Expedition!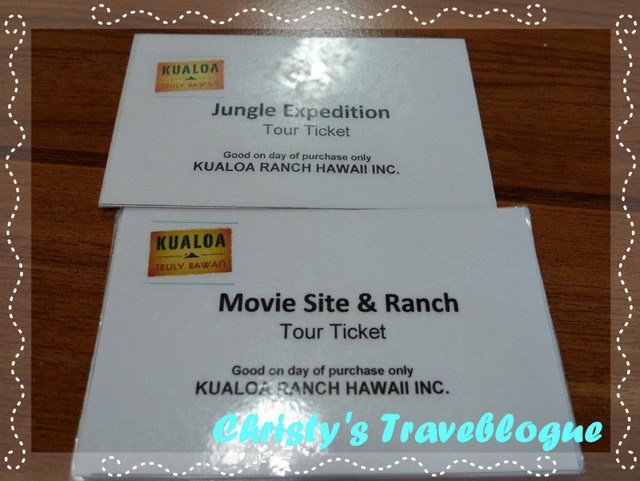 We had more than an hour to kill before the scheduled tours start (
yes, the tours are all on scheduled time of the day; so it's best to plan your itinerary before making plans to visit other places
).
Note: The earliest tour starts from 8.30a.m; so it may be a good thing to be here early if you want to enjoy all the tours offered and yet have time to check out the other attractions on O'ahu.
TO be continued...