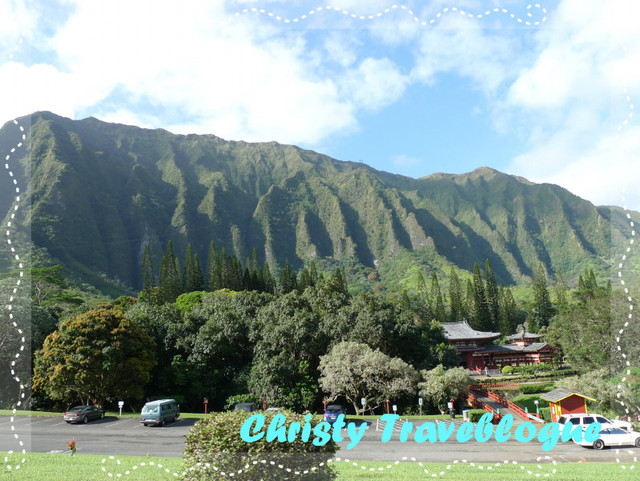 Tucked away at the back of the
Valley of the Temples
and with the lush greenery of the Ko'olau mountains as its backdrop, sits a beautiful temple with the influences from the Orient.
From the
earlier post
, as mentioned, one will have to first pass through the memorial park to get to the temple; which is
Byodo-In
and at a first glance, one may have mistaken that this is a part of Asia when they arrived at the site.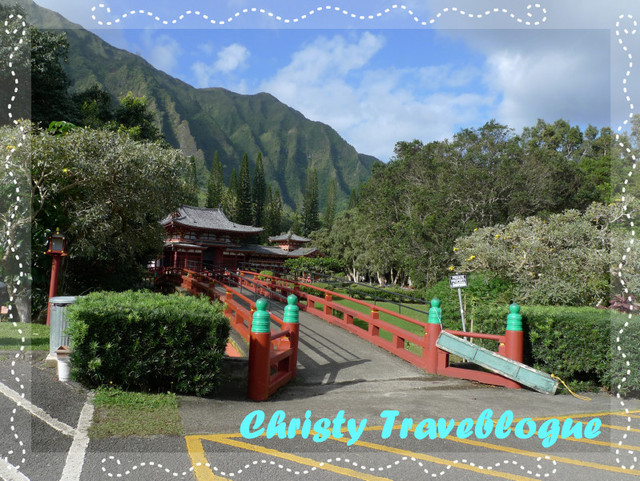 The Byodo-In temple is indeed a beautiful architecture of its own; and the surrounding greenery further enhanced the image of the temple which seemed to stand out from the backdrop with its vibrant colors of red, white and yellow.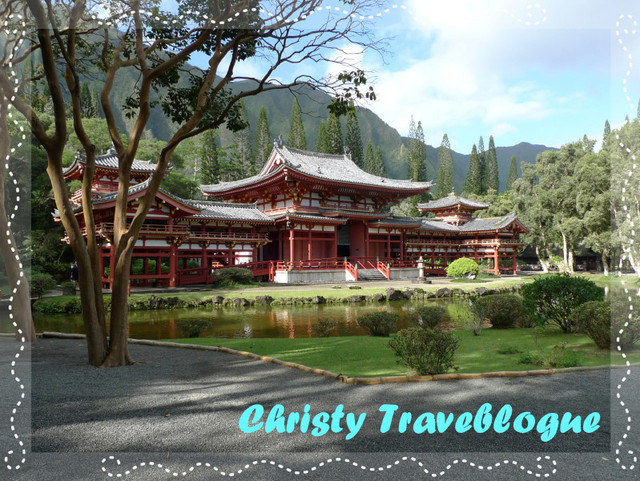 Byodo-In Temple is actually
a replica of a famous 11th century Phoenix Hall of a Buddhist temple; also known as the original Byodo-In temple in Uji, Japan
. Although
half of its original size
, the replica of the temple still stands magnificently on its own and not at all out of place in the tranquil settings at the foot of the Ko'olau mountains.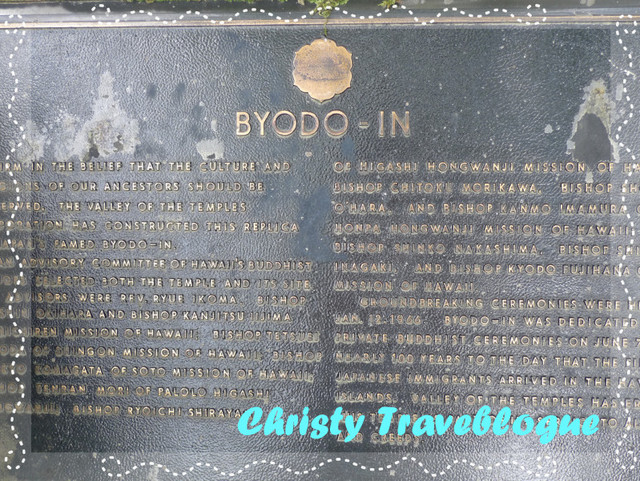 Admission to the temple costs USD$2 per person; and tickets can be purchased at a small booth located just right outside the temple before one crosses the bridge towards the temple.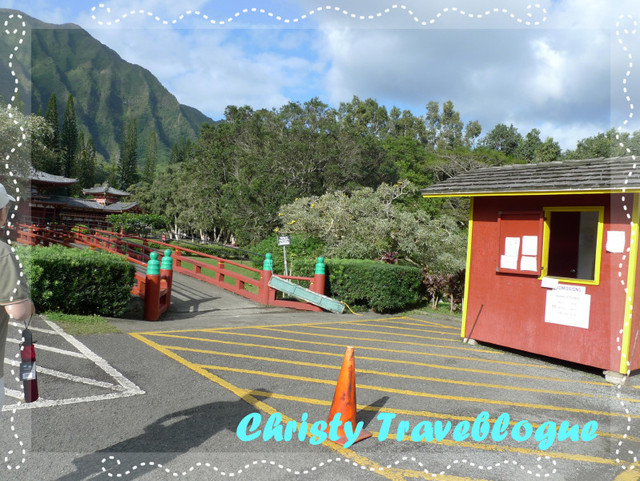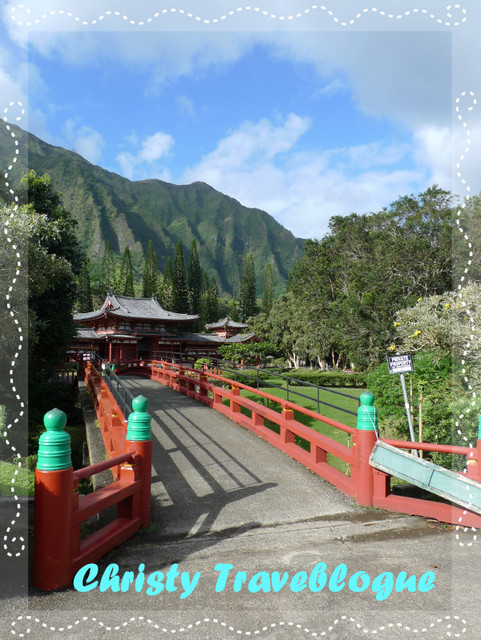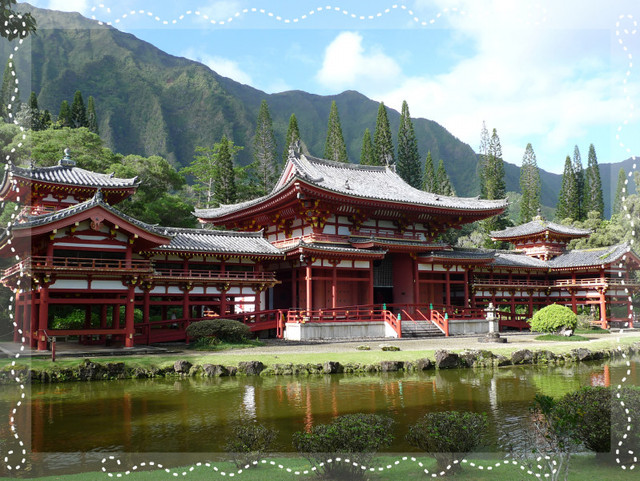 Near the entrance to the temple, there is a 5-foot bell which weighs 3 tons which visitors can ring for happiness, good luck and blessings from Buddha before one enters the premises of the temple.
It is customary for Asians to ring the bell before entering a temple; and typically the bell is to be rung only once for the blessings.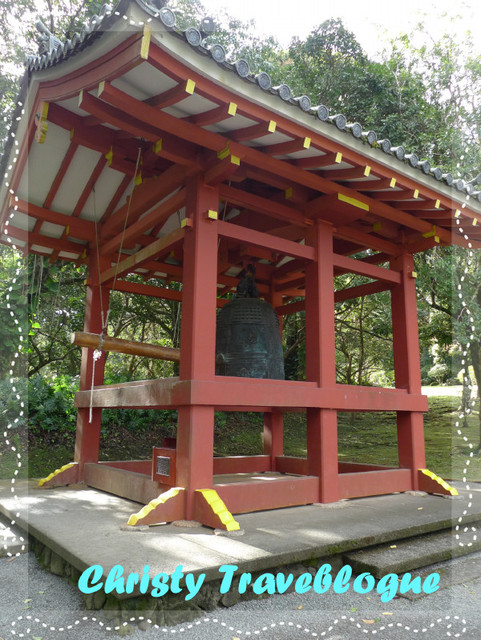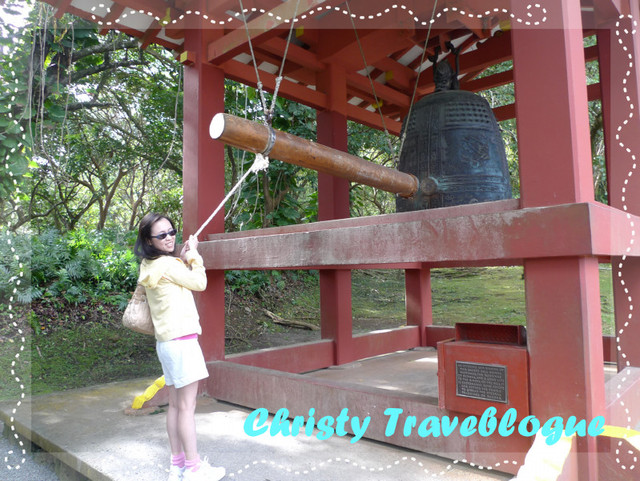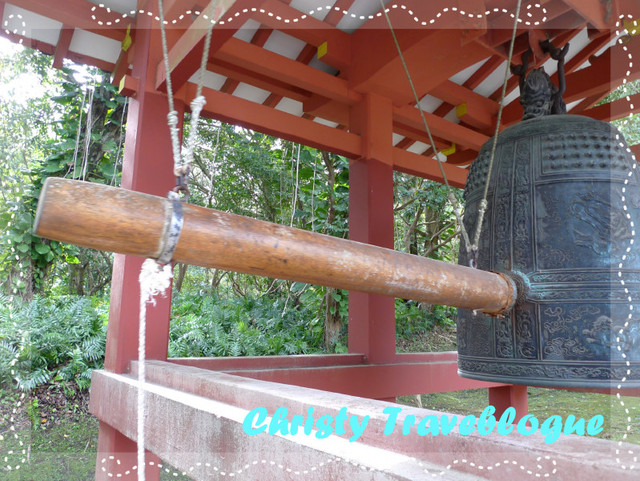 Before entering the main temple, one is required to take off their shoes as a sign of respect for the religious place of worship.
Inside the main temple, a 9 foot Buddha sits atop a golden lotus leaf.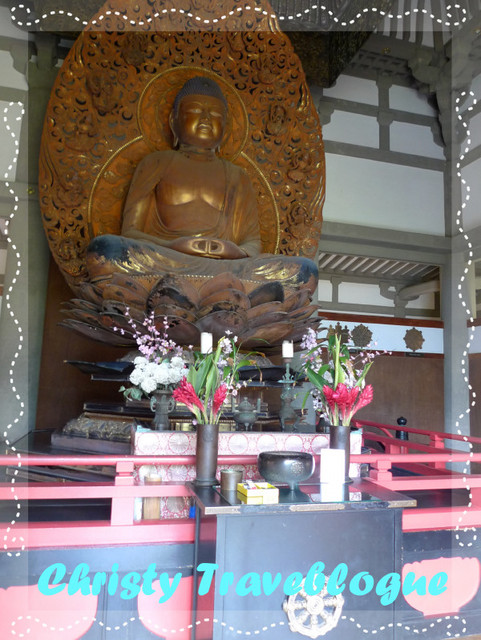 Beside the main temple building is the meditation pavilion and also a beautiful surrounding of greenery.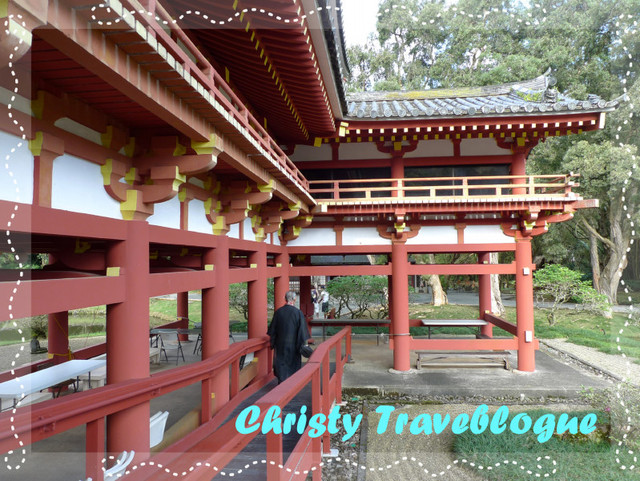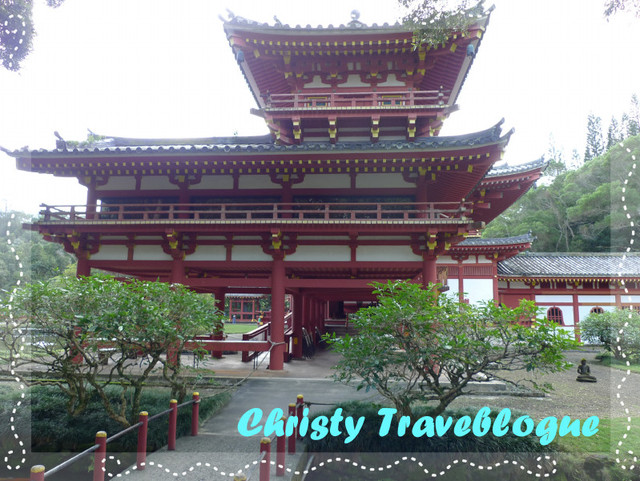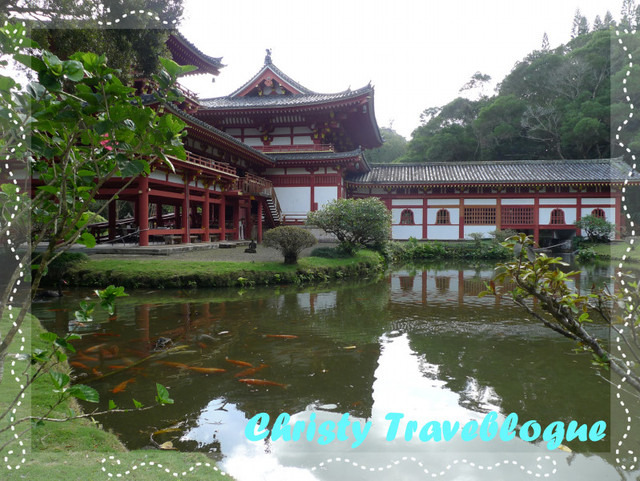 The temple is indeed tranquil in its settings; with the mountains at its back, trees and hundreds of carps swimming through the man made pond which made up 2 acres of the grounds of which the temple stood.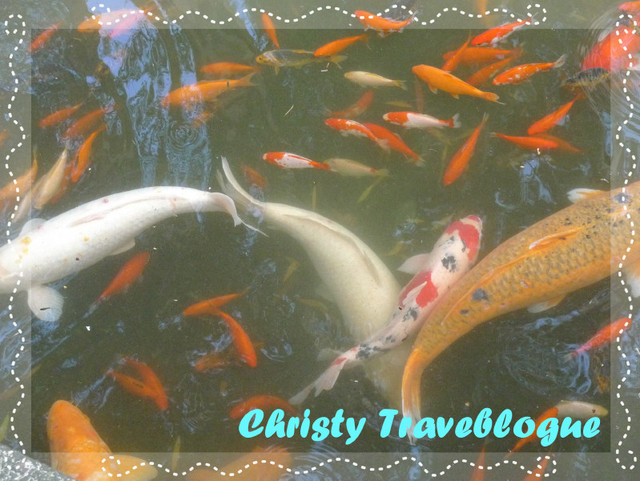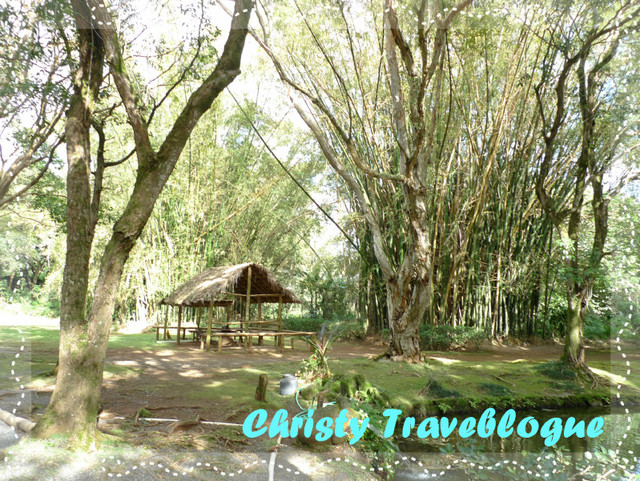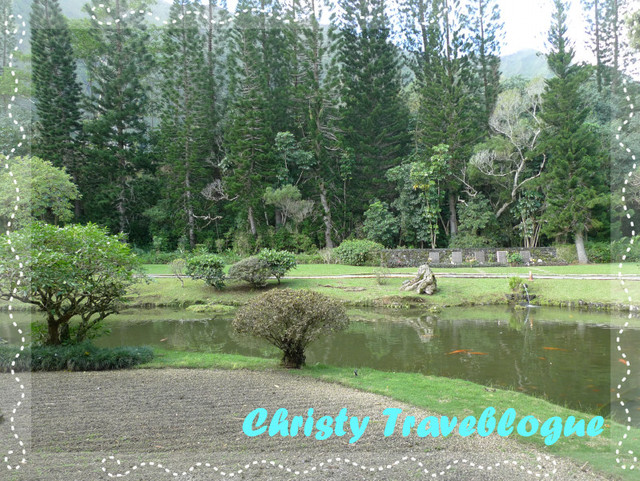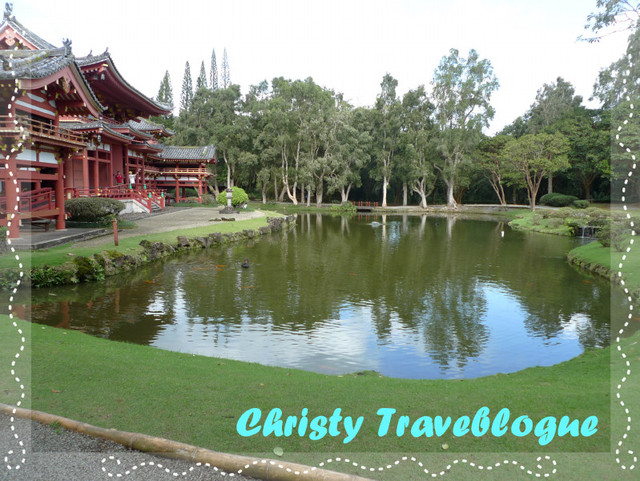 There are also memorials located at the back of the temple.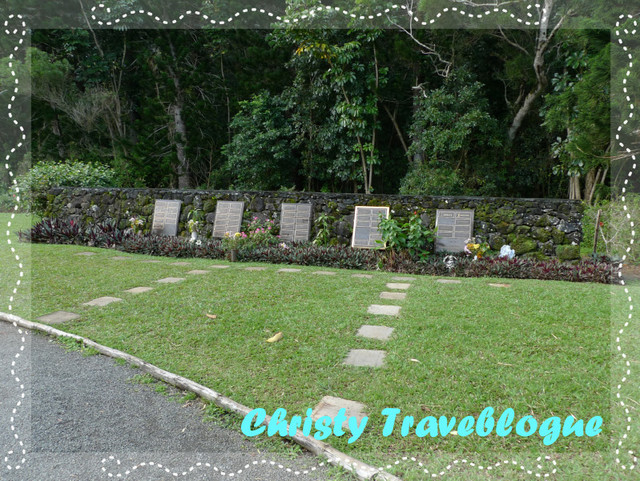 I even spotted black swans in the pond!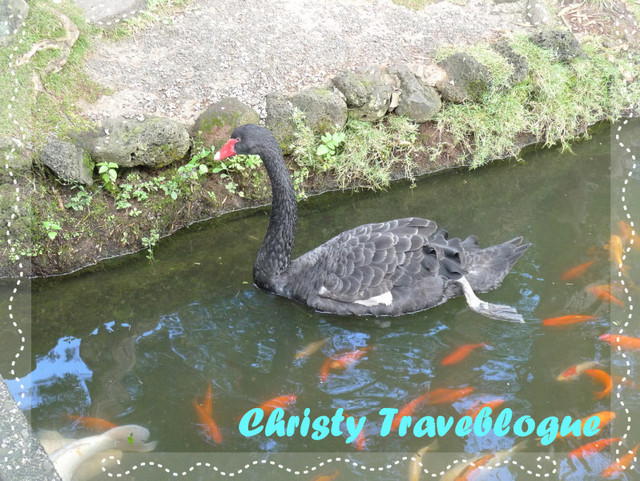 Funny, I never even saw black swan when I was in Perth's Swan Valley 2 years ago, and now I am up close with a black swan in Hawaii!:-)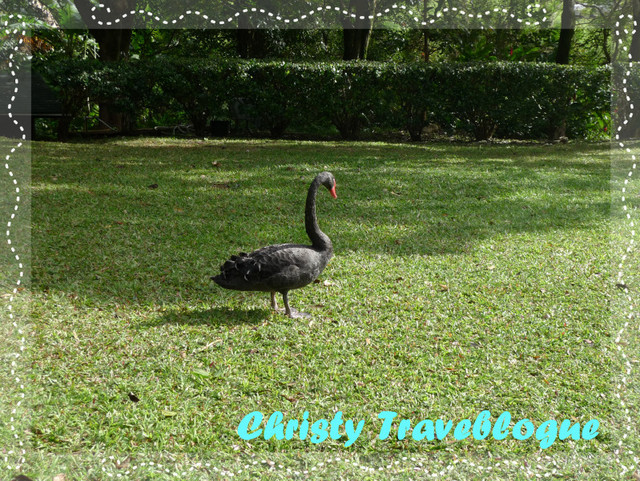 There is also a souvenir shop located at the back of the temple.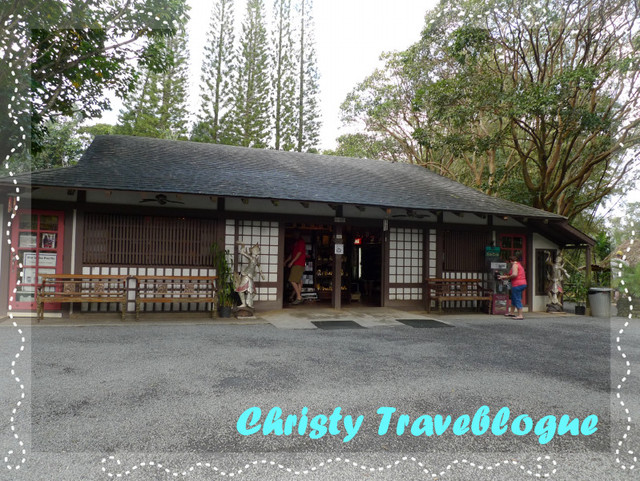 Though a replica, the Byodo-In in O'ahu is indeed an interesting place to visit.
Ring the bell, stand in awe before the Buddha, feed the hundreds of carps or even take a walk down the many paths; this place holds more than just a copy of the original temple in Japan.