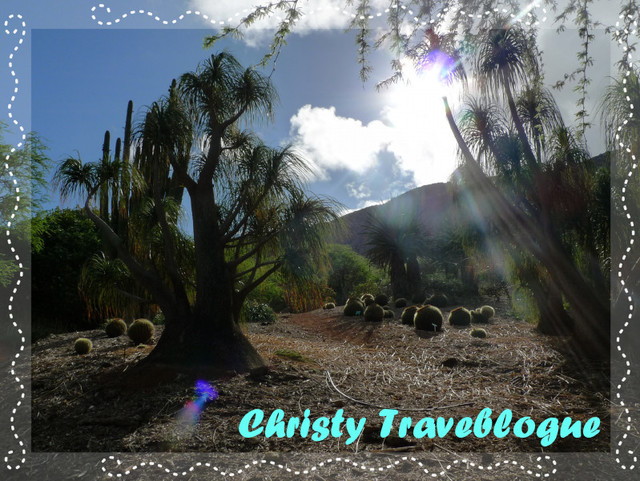 One of the least popular attractions lies in southeast O'ahu, where the coastlines of
Koko Head
and
Ka Iwi
are.
Located within the
Koko Head Regional Park
is the
Koko Crater Botanical Garden
; where hectares of dry lands lay in waiting and provide a breeding ground for species of cactus to call it home here.
At the entrance to the crater walking trail is the
Koko Crater Stables
on one side; while the gate leading to the botanical garden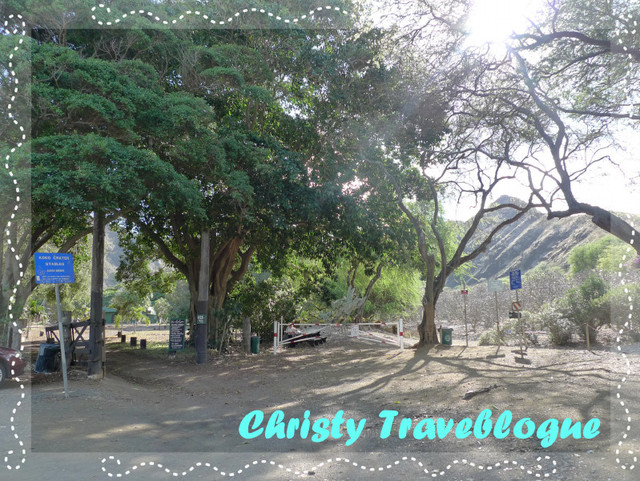 Measuring about 60 acres of dryland, a trail through the botanical gardens lead to the crater; or a cinder cone area caused by the volcanic eruption.
It is a almost an hour of walk to get to the crater, or the cone area and along the way, dried trees and harsh dusty lands greet the hikers.
There are not many whom we bumped into while taking the walk, as mentioned in the beginning of the post; this is almost an unknown tourist attraction and though some may know of this place, not many are attracted to take the walk or to check out the drylands.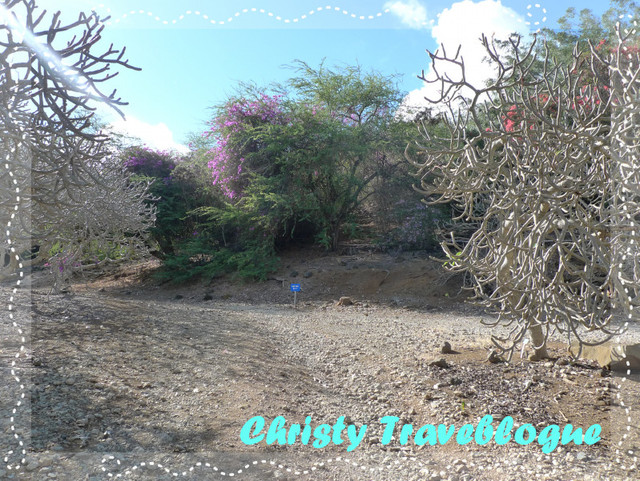 However, the walk is not really as 'dry' as it sounds; as among the cacti and trees, there are also colorful flowers blossoming which is truly a lovely sight to behold as the blend of colors set against an earthy tone of background is just picture perfect to any botanic lover.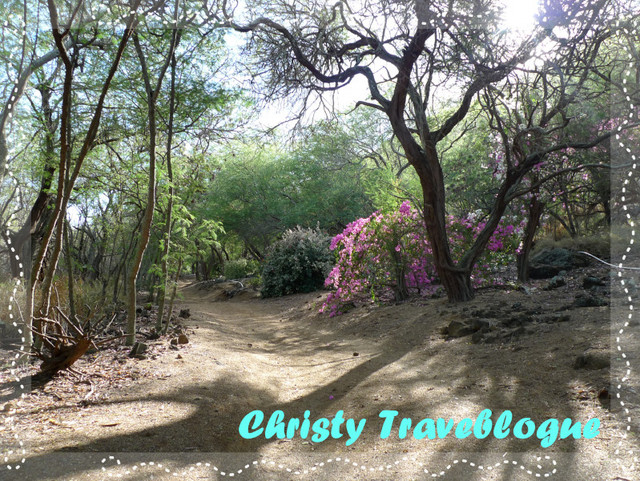 We enjoyed the walk; and even stopped to admire some of the trees along the way.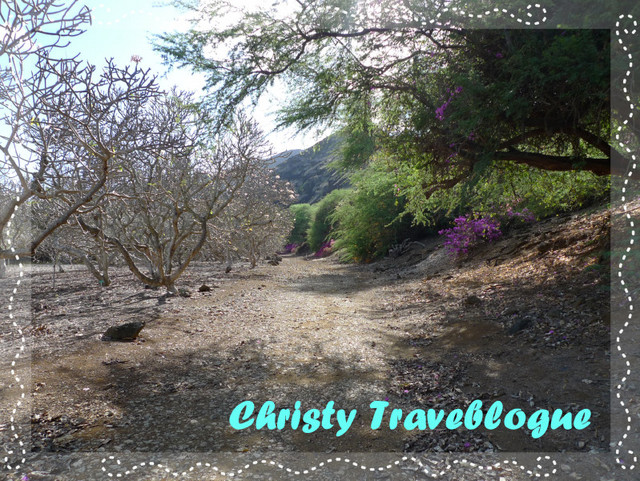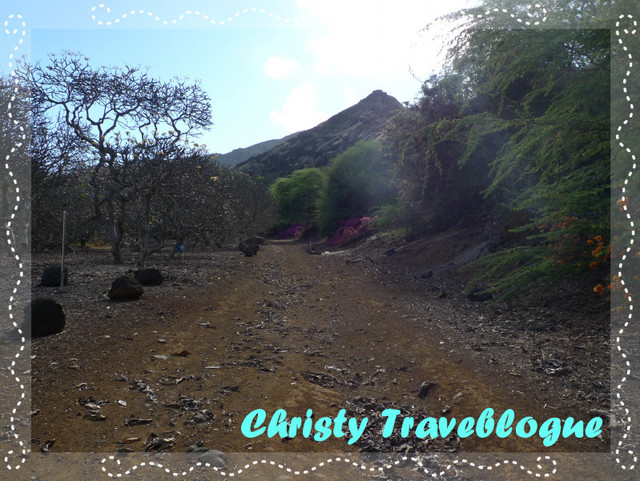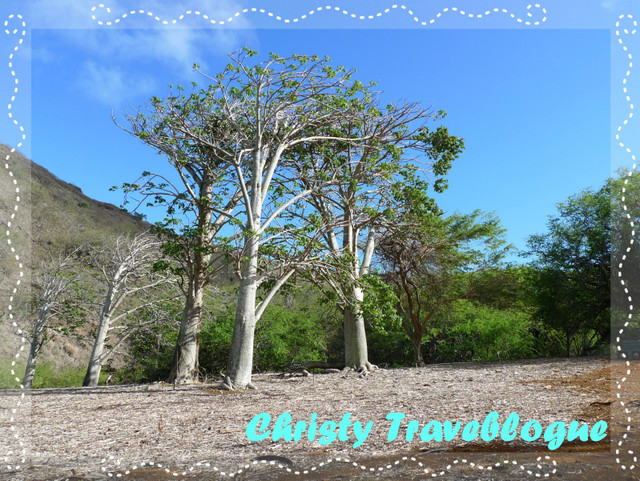 I even found this flower scattered in different places along the way! What a lovely surprise!:)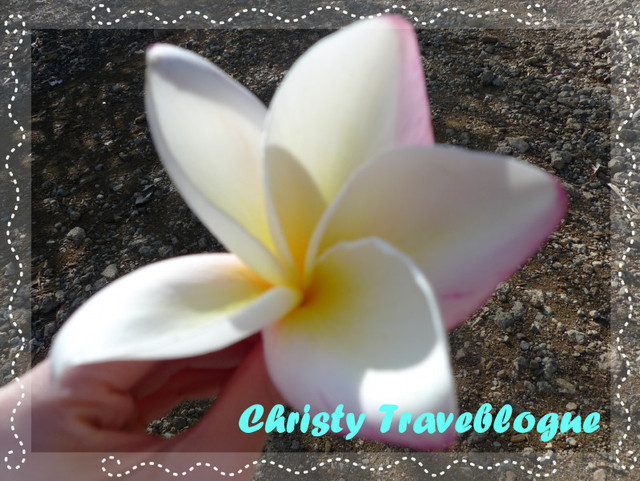 The cacti garden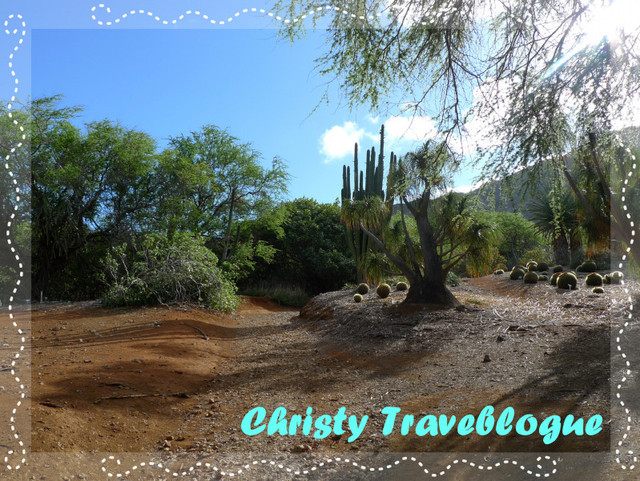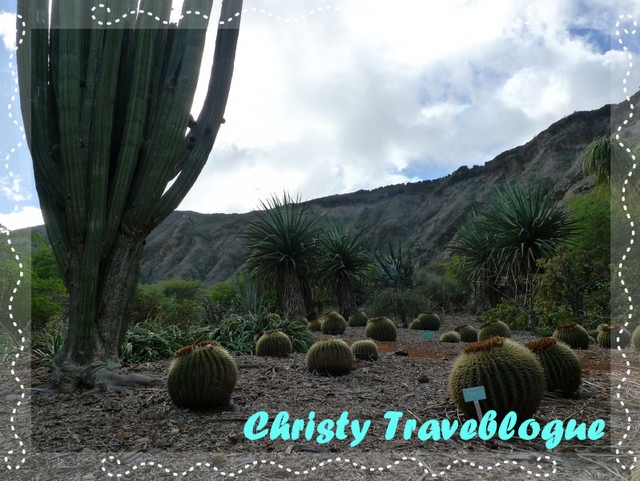 An enjoyable nature walk in the late afternoon, even if it is just for a short while for I did not walk all the way to make it to the end, but it was already a rewarding experience.
I must say that this is truly one of the hidden gems in O'ahu!