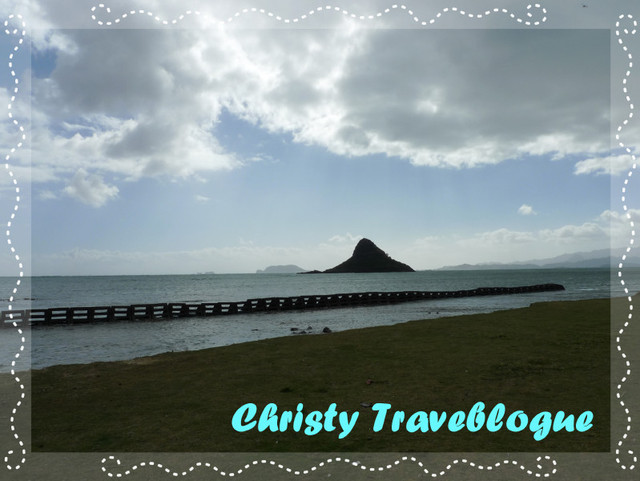 The best place to take in a good and close-up view of the little islet;
Mokoli'i
or better known as
Chinaman's Hat
mentioned in the previous
post
, from the island of O'ahu is along the coastal stretch along Windward O'ahu; north of Waiahole.
Kualoa Park
, refers to this sandy, grassy and breezy coast along the Kamehameha Highway; and with a clear view of the Chinaman's Hat Island.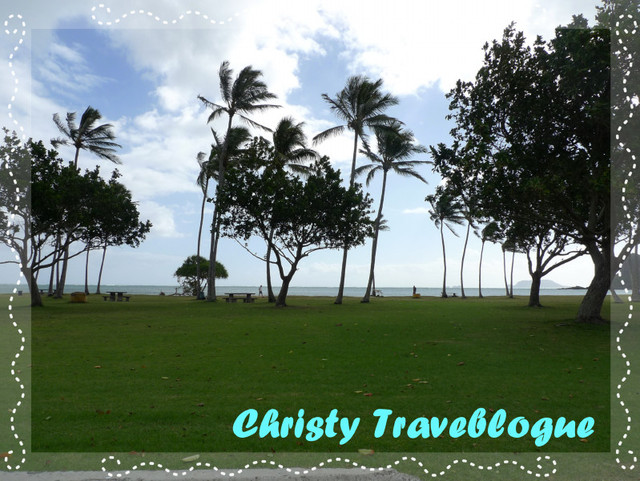 This place is exceptionally windy; and honestly, I was almost blown off myself by the gusty wind the minute I stepped out of the car.
I owe my life to the strong and tall trees surrounding the area, seriously!!
Look at the way the trees are swaying in the direction; an obvious tell-tale sign that the wind is no breeze but an extremely strong wind.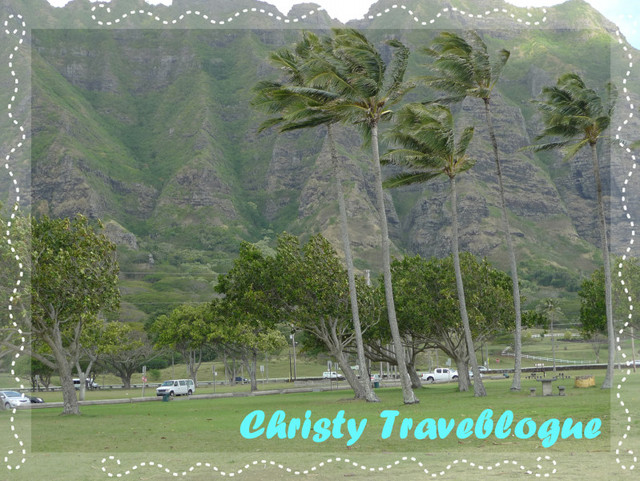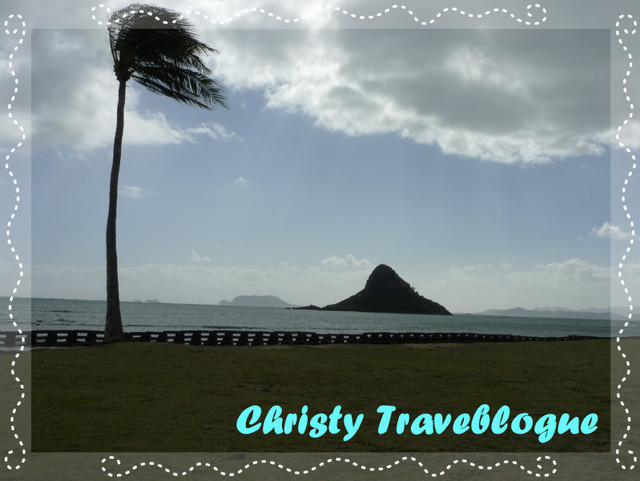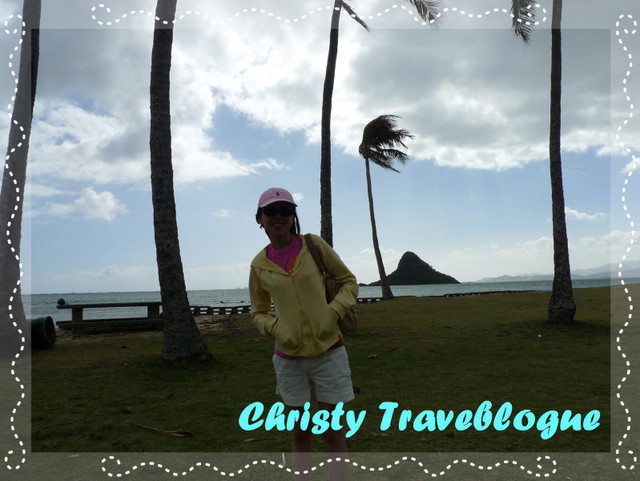 Despite the strong wind which sends the chill down my spine and over my whole body, the place was actually a good place for family outings with the sandy beach, grassy expanses and a great view of the sea.
The strong wind seems to be favorable for those who would love to fly their kites over the wide grasslands here.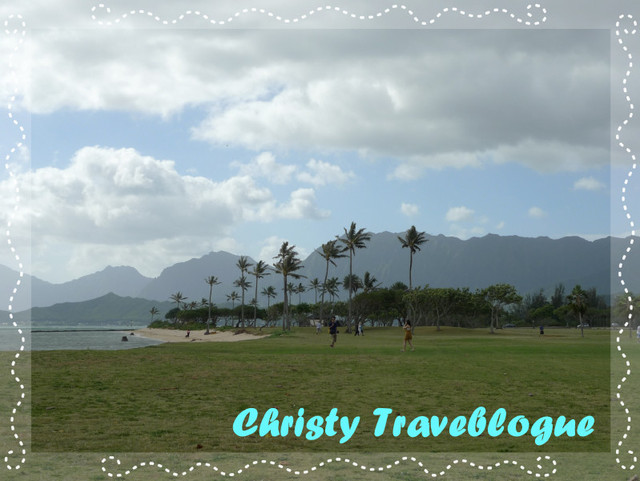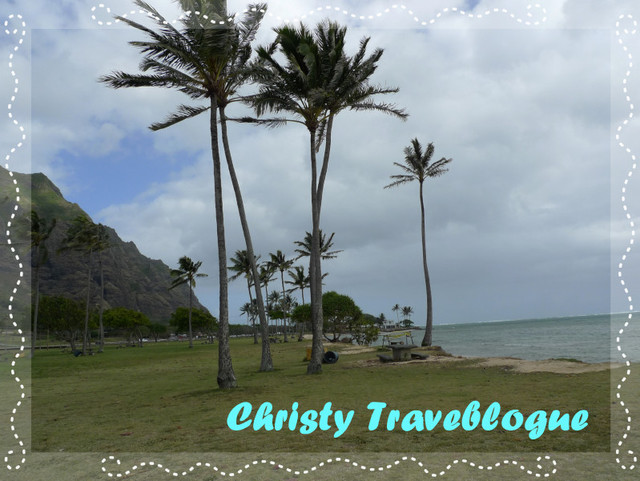 Look at the island; is there any wonder why it is named as
Chinaman's Hat
?
Go figure...