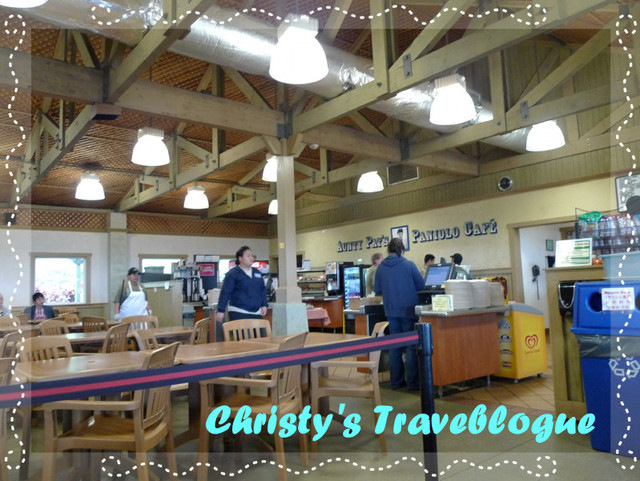 Lunch was at the local restaurant cafe located inside the ranch; and is probably the only option for those who are waiting in eager anticipation for their tours to start (yes, like us!)
I love the simple decor of the cafe; and though the choices for food may be slightly limited, they are still not too bad. (Oh, I do like the homey name of the cafe too; probably to spice up that ranch feel factor?)
We had our lunch at
Aunty Pat's Pantolo Cafe
.
Grilled fish with corn cob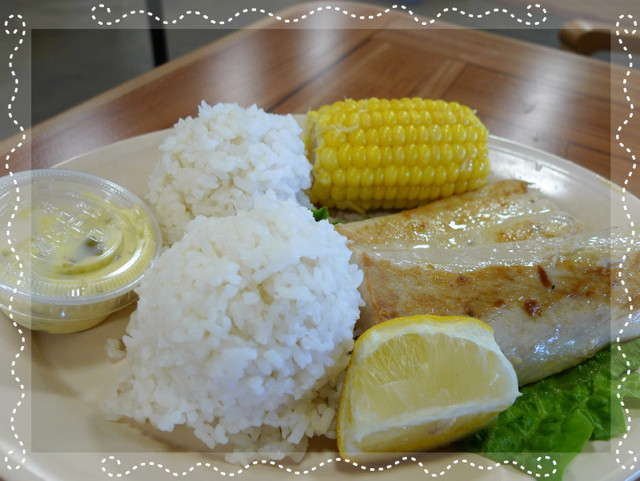 Can't remember how much this cost; think it was about USD$8-9 per plate?
This is a single portion, but it could very well feed the two of us!:-)
I didn't set much expectation for the food; perhaps due to the excitement or the holiday mood?
However, the grilled fish, sans the oily bit, was surprisingly quite good!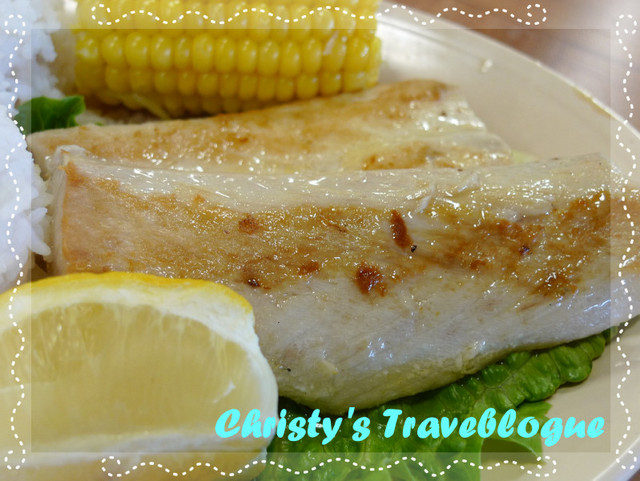 Unfortunately, I can't say the same for the corn cob :-(
A pity, since I love corn cob usually!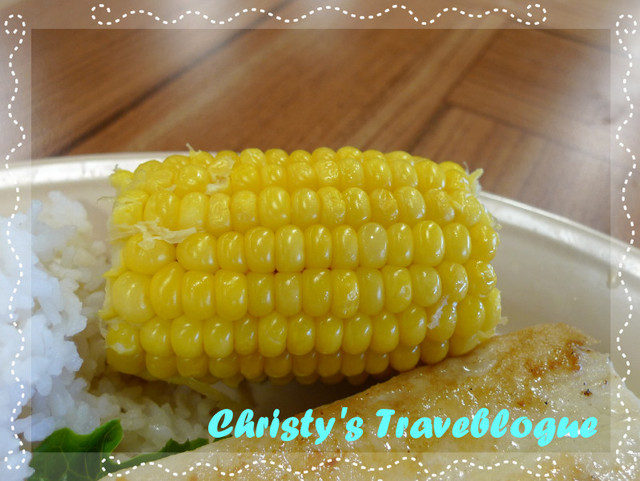 After lunch, we waited for another half an hour before making our way to embark on our tour, yeah!
To be continued...