Lookout points line the coastal highways of O'ahu and I can see the reason; as the views that greet motorists and travelers stun and make jaws drop.
Perhaps the government realized this fact and established the many lookout points for tourists to take in the beautiful scenery which makes the locals proud.
Makapu'u Lookout Point
, located along the
Kalanianaole Highway; State Route 72
, provides a view of the eastern side of O'ahu; the Makapu'u region.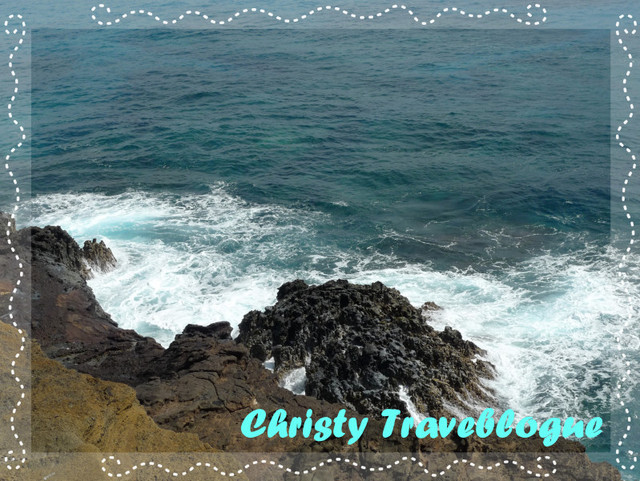 Situated atop a cliff, the lookout point overlooks the welcoming views of the Makapu'u areas and also its neighboring area.
It can be a rather relaxing experience, watching and listening to the sound of the waves lapping in the seas and then hitting against the hard and wicked rocks below.
The
Makapu'u beach
and
Waimanalo Bay
can be seen from this point as well.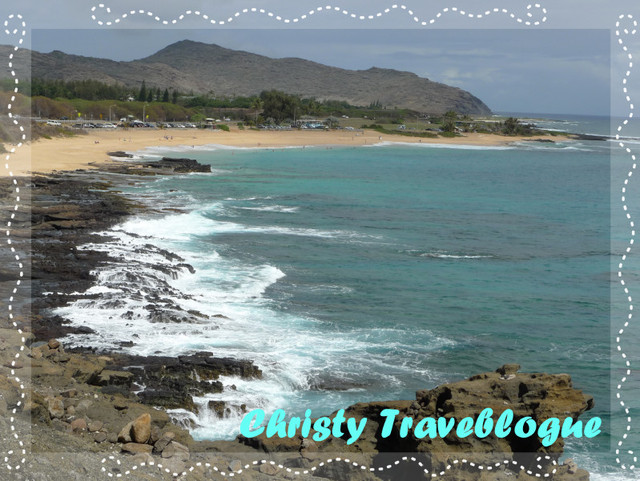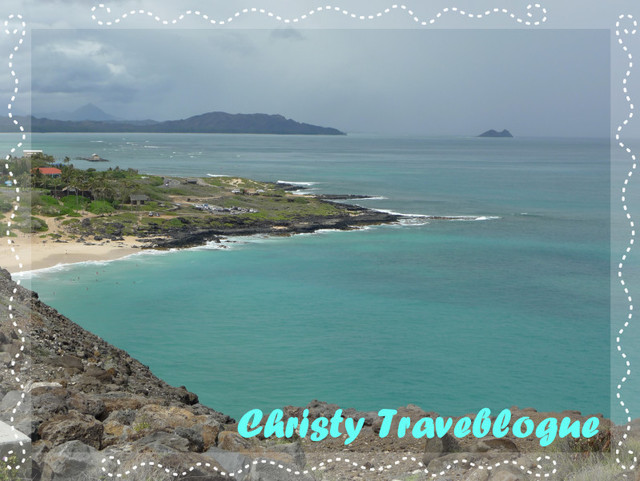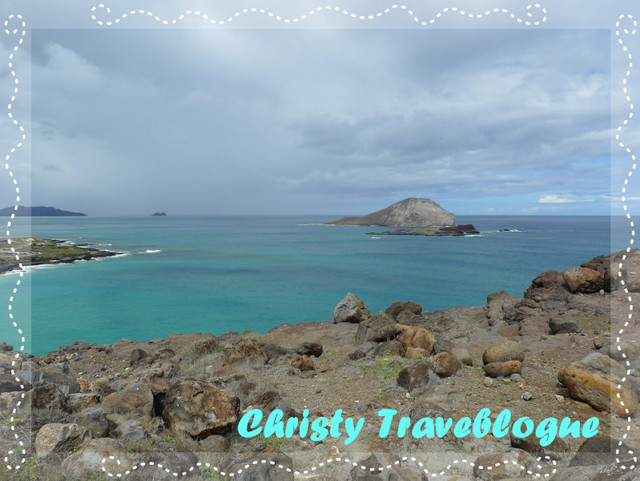 As one looks out towards the sea direction, one will be able to spot the
Manana Island
out there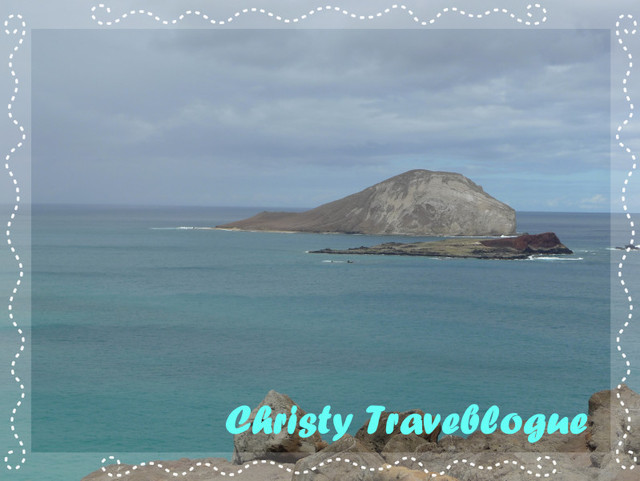 The island is said to be an uninhabited one; and also commonly referred to as the
Rabbit Island
due to its shape which was said to resemble that of a lopsided ear rabbit swimming in the sea.
Perhaps it does resemble that, but somehow, I find it also resembling the shape of a whale at the same time ;-)
It is also interesting to note that this is one notable point for whale watching during the winter season, and I did come back during my vacation to spot the migrating whales and I was lucky enough to spot them in action.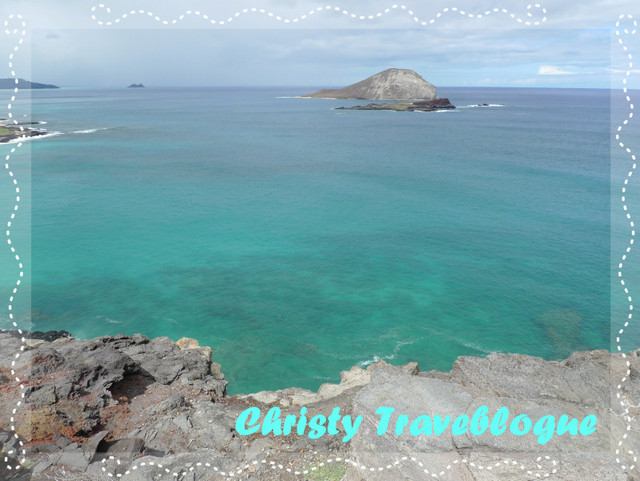 The colors of the water leaves much to be desired by a vacation goer; and so inviting to the swimmers who probably can't wait to jump into their swimsuits and take that plunge off the cliff had it not been for the rocks below.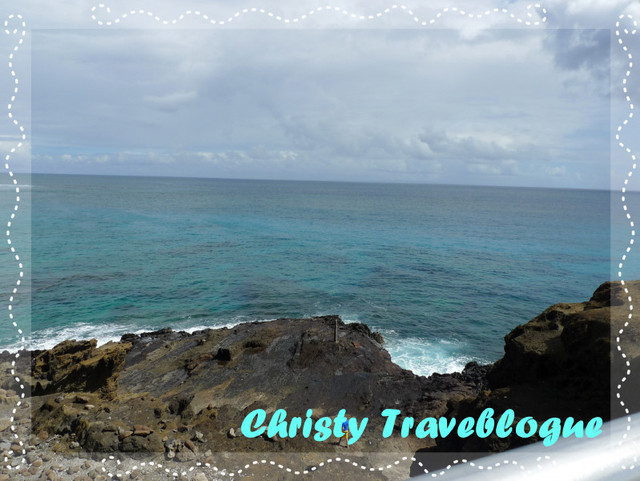 Yes, I am referring to rocks like these!
On the other side is the trail to hike to the
Makapu'u Point Lighthouse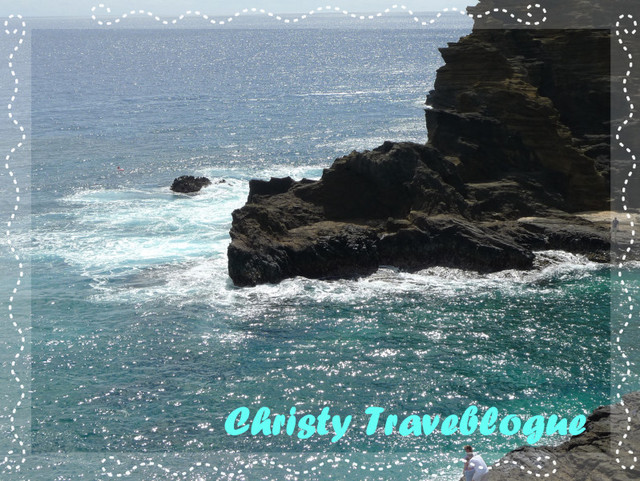 The lookout point is a tourist attraction and one for the photography enthusiasts; as one strives to take their best shot of the panoramic views of the Makapu'u area.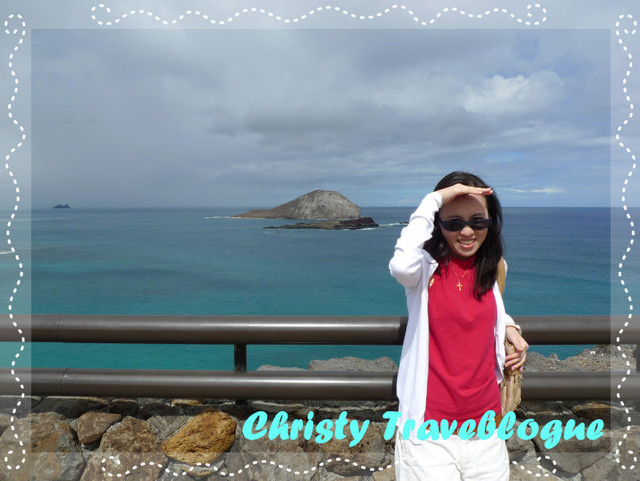 Beware of the cold wind though; if you are there during the winter season.
A view of the
Makapu'u Beach
; which one will pass on their way down from the lookout point.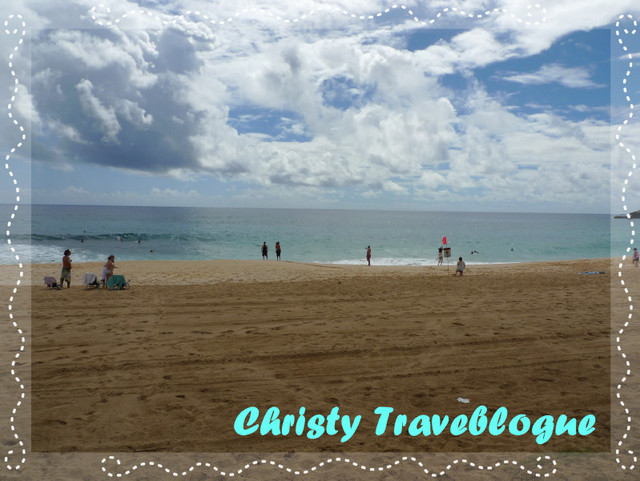 The hiking trail to the Makapu'u Lighthouse is one worth checking out, if you have the time too.