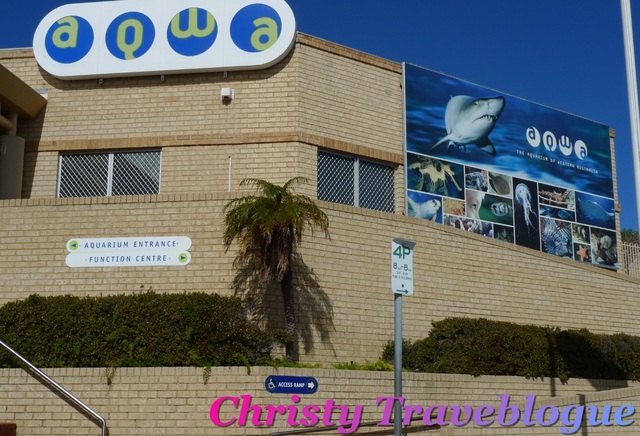 Australia is famous for their aquariums; which could be due to its natural strategic geographic location, surrounded by the oceans with the breathtakingly beautiful reefs below and providing a natural habitat for the aquamarine life.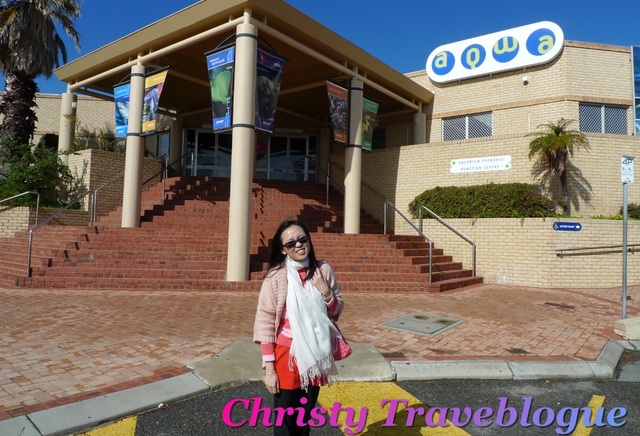 I have always loved museums, art galleries, aquariums, etc, in short, places where I can learn more about the world around me and history.
Knowledge is something which I have always regarded as precious and important to me and I never want to stop learning; I don't think I can ever stop/finish learning anyway.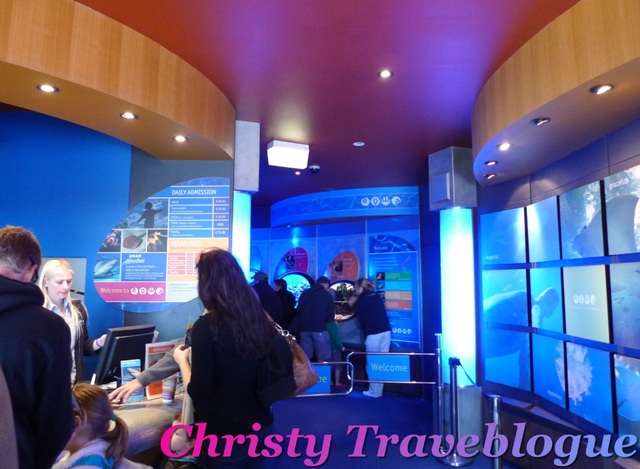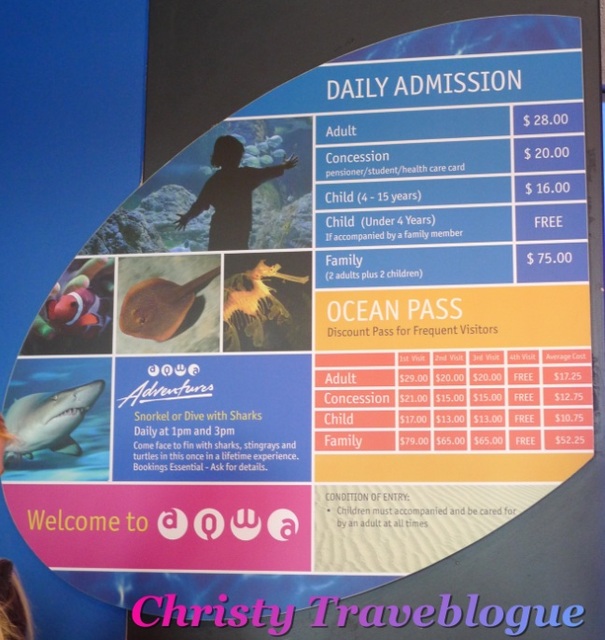 I find the AQWA similar to most of the Underwater World or Aquariums that I have visited so far; nothing particularly striking or special in its presentation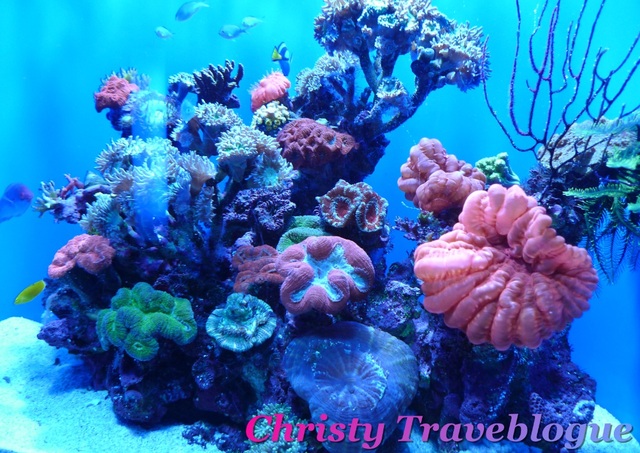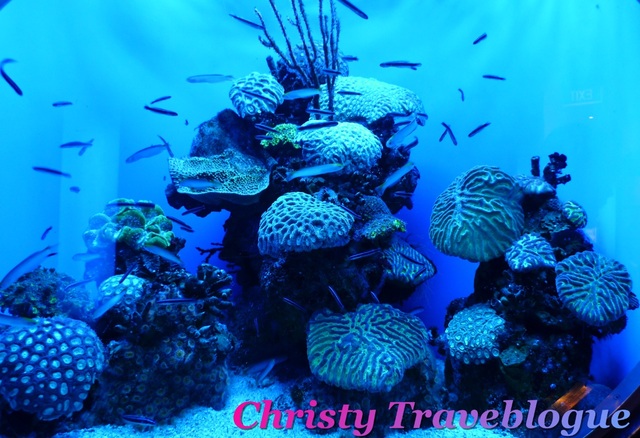 Most of the marine life here are segregated into different sections; based on the various coast from where they originate from.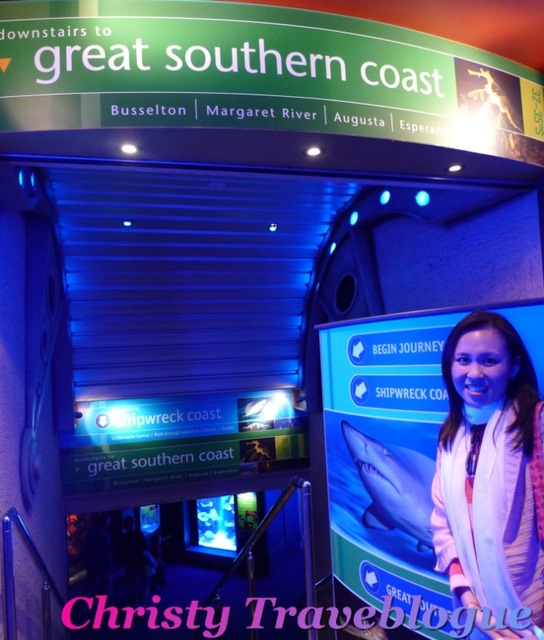 Despite the conformance to the usual and mundane aquariums around the world, the educational value still stands in this aquarium as one traverse from one section to another, learning about the life existing underneath the ocean.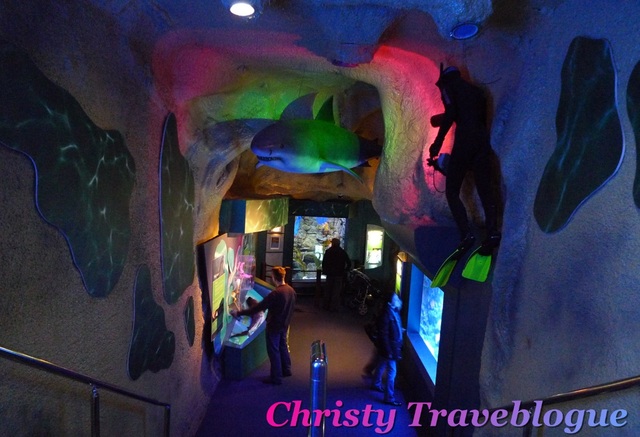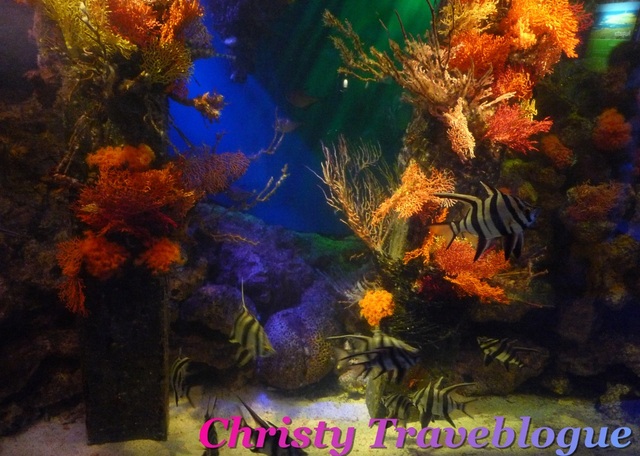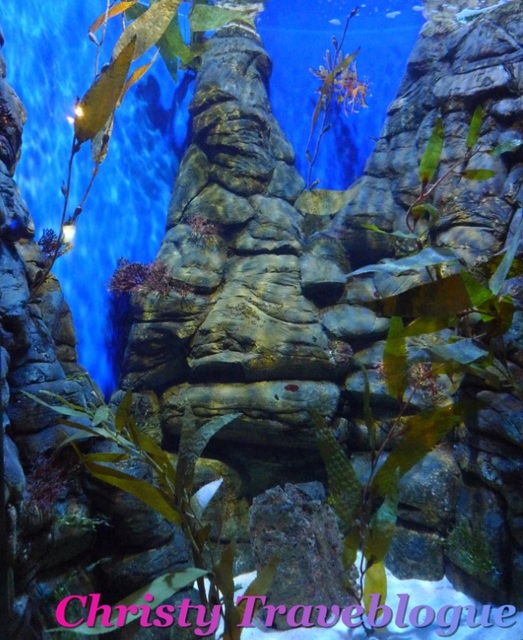 AQWA also has the built in overhead aquarium where one feels like they are actually underwater when they step on the walkalator and survey the nderwater life swimming around beside them and above their heads through the heavy glass.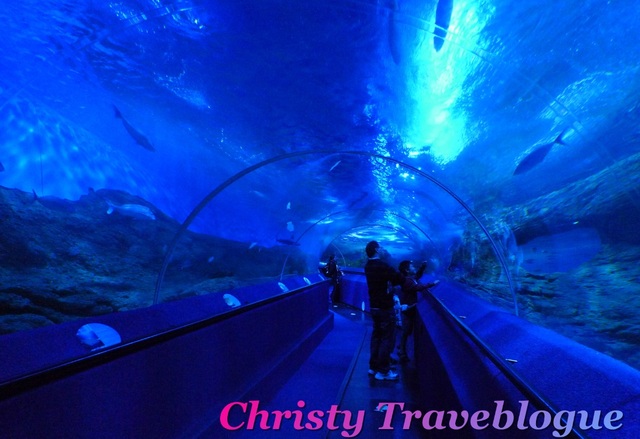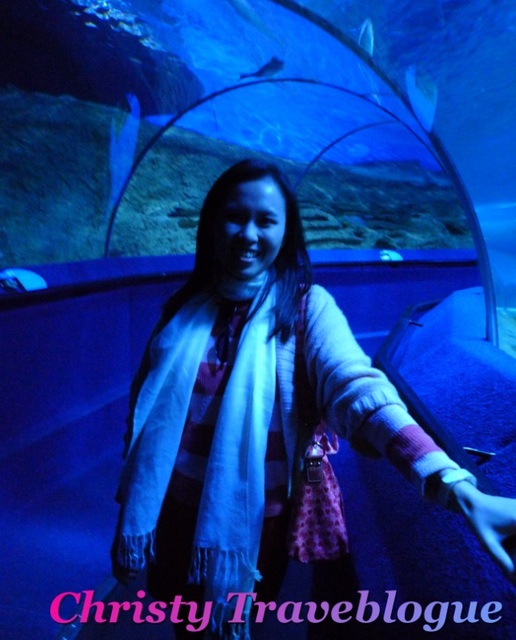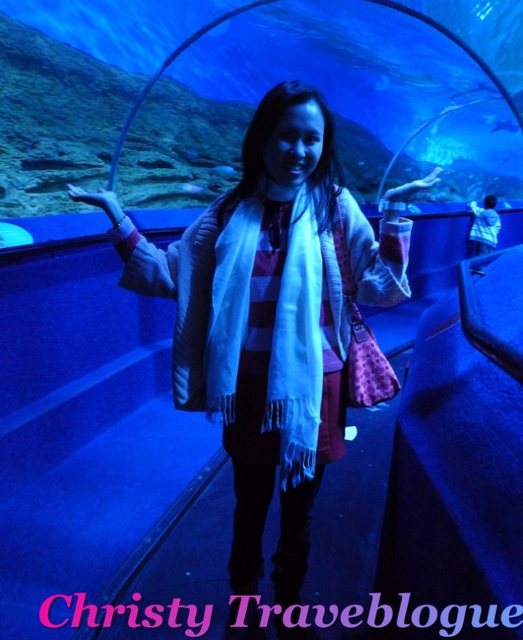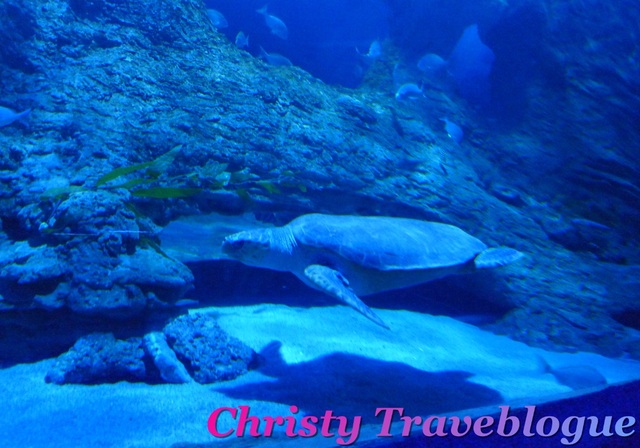 Oddly though, this one had a rather fishy odor when I was there, and I guess there must have been some spill or the glass was not properly sealed.
It made me wonder what would happen if the glass breaks and the visitors end up being next to the sharks!!
*Shudders at that thought*
Open aquarium to observe the coral reefs from close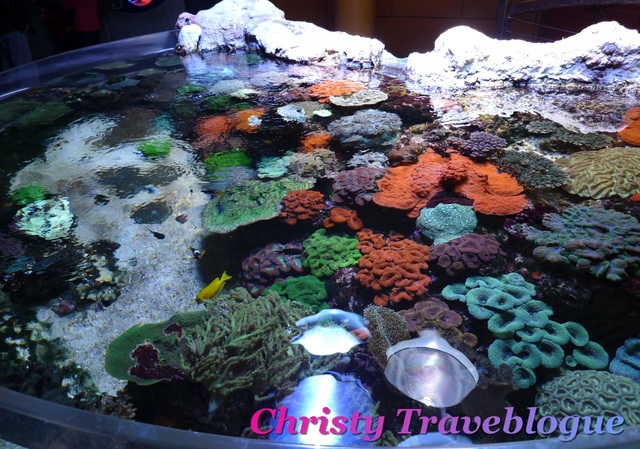 More aquariums to view the coral reefs and marine life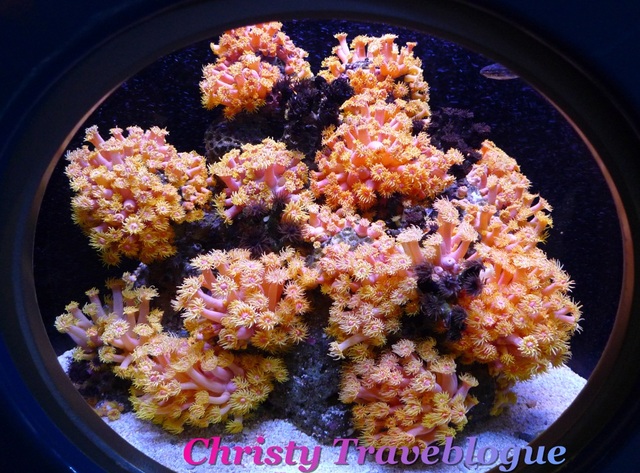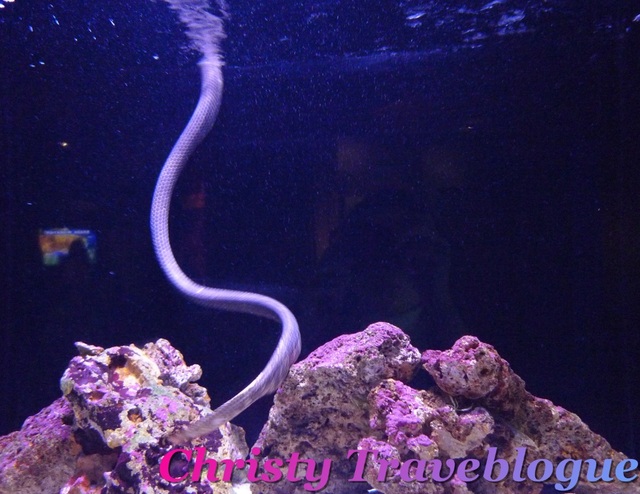 There is an open space along the way; to view the stingrays
They say that if you are lucky, you may catch a glimpse of either the great big whale or the dolphins leaping in this ocean if you look closely enough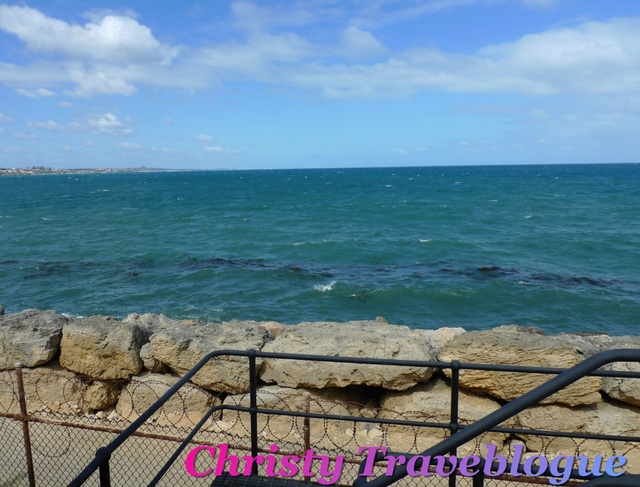 I didn't spot one though; so I was content to take only a photo of the cardboard tail of this big whale on the observation deck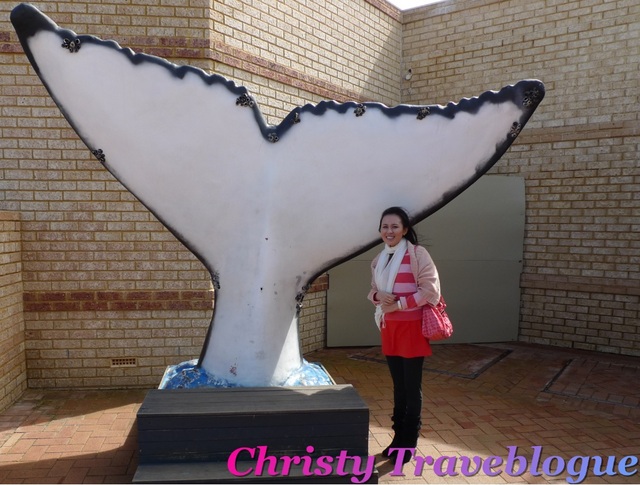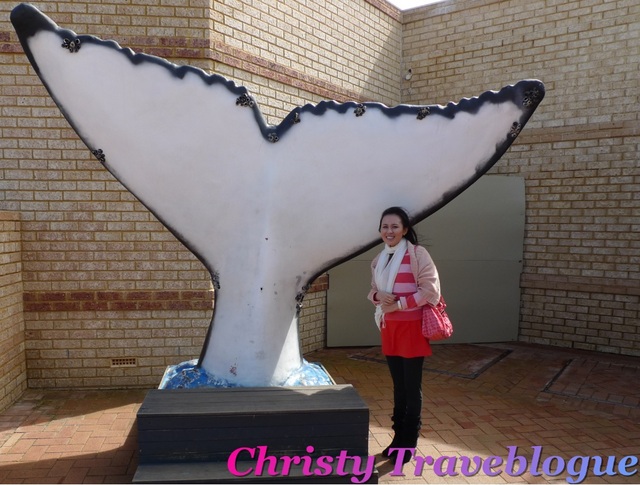 It was an educational and fulfilling two hours spent in the aquarium which I enjoyed myself although I could not help comparing to other aquariums I have been to which I felt were comparatively better.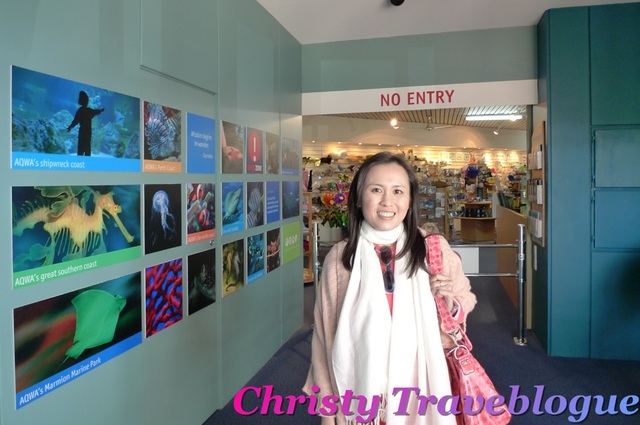 Maybe I had set my expectations too high, or have I really seen them all out there? =)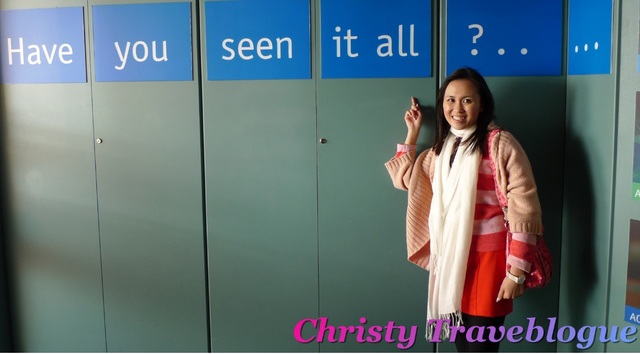 To be continued...