After an enjoyable itinerary with a mixture of nature and elegance in the afternoon, we were soon greeted by the subsiding colorful rays of the skies as the sun slowly made her exit.
We made our way back to Fremantle area for our dinner; to venture to the original Kaili's Fish & Chips this time ;)
I knew we were on the right track when I saw the beckoning flags along the way.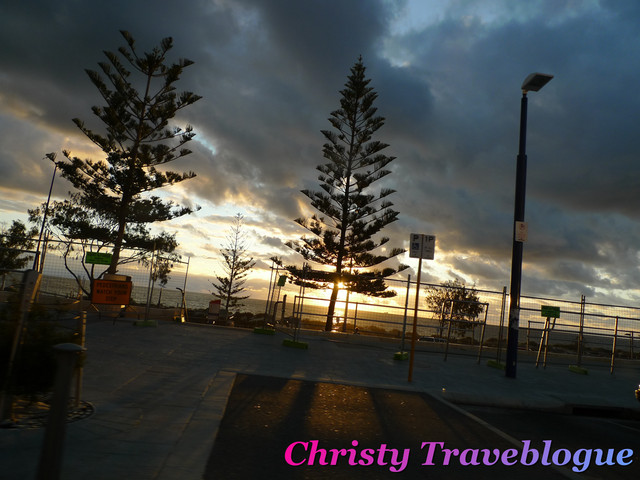 This area was packed at night, and it was pretty tough looking for a parking space but we were quite lucky as we found one in no time.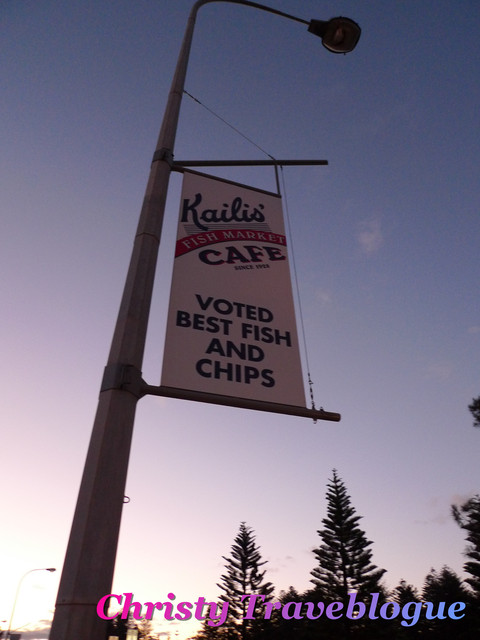 I Loved the sunset view at the harbor front and could not resist taking photos before my dinner, despite being reminded that the temperature is dropping and the place is getting packed.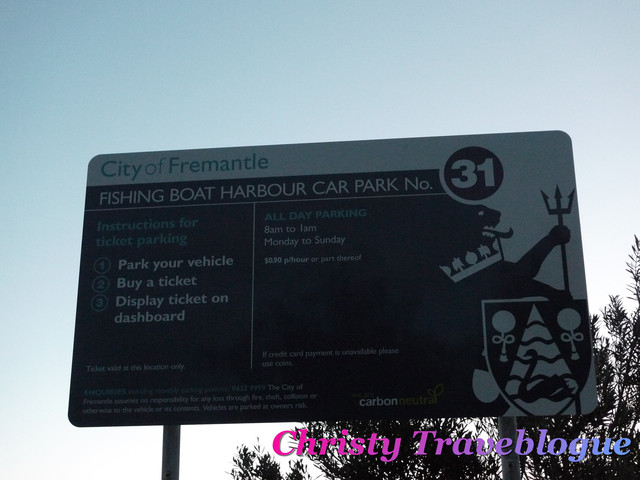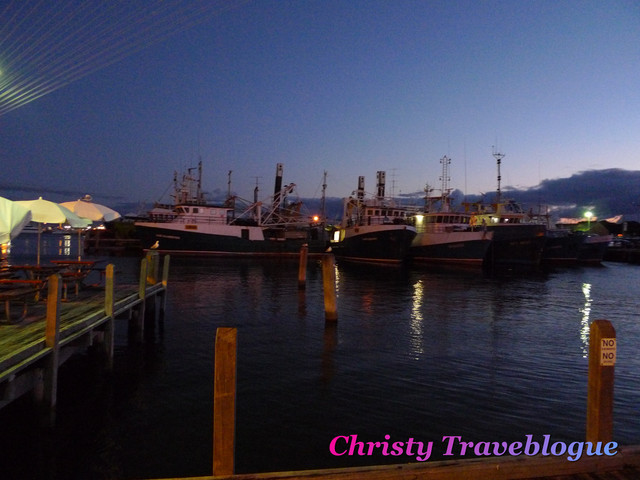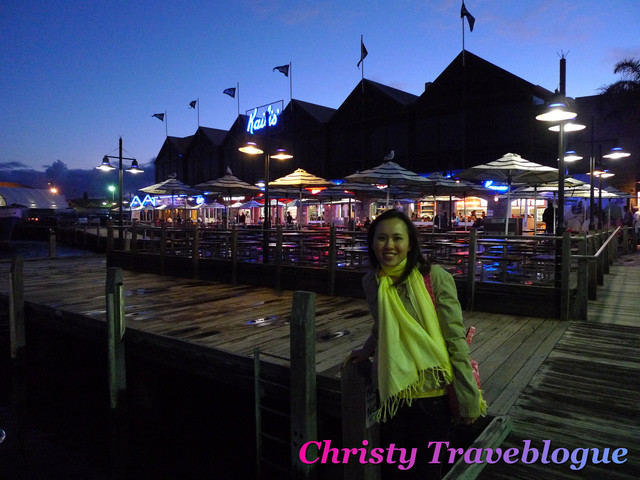 I could not stand being out there for long as it was getting really cold and the bright lights and aromatic scent from the seafood restaurants lining the boardwalk was really alluring one to try them out.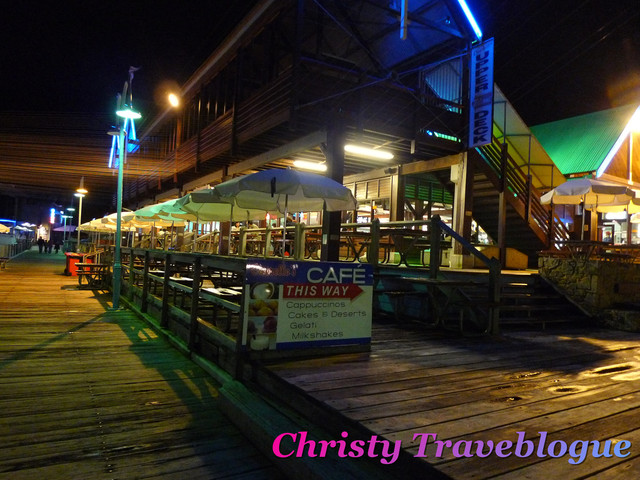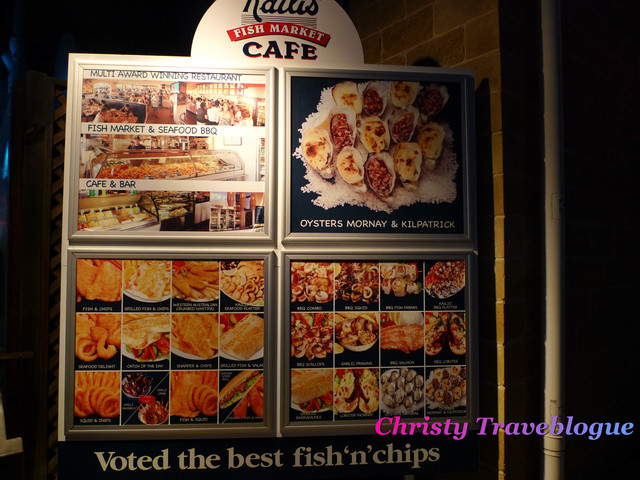 Yes, I've found Kaili's Fish Market this time!~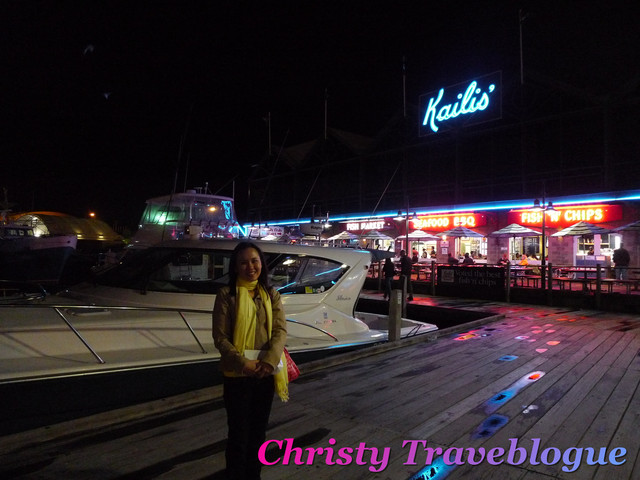 The place was busy and bustling with customers from everywhere; local and tourists like me too.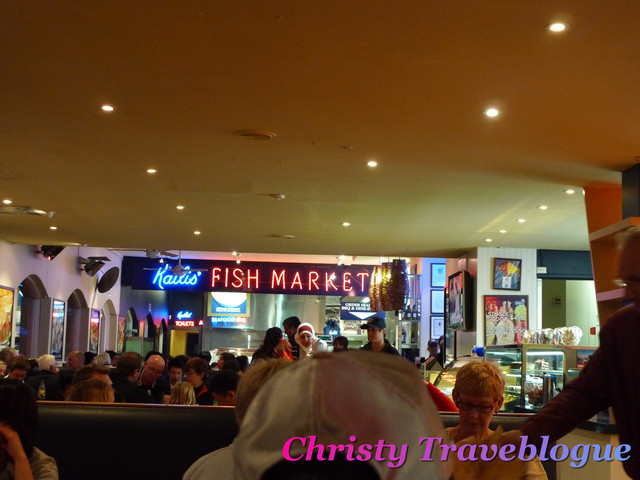 It was really a challenge getting a place to sit before one can even order their reputedly famous fish & chips.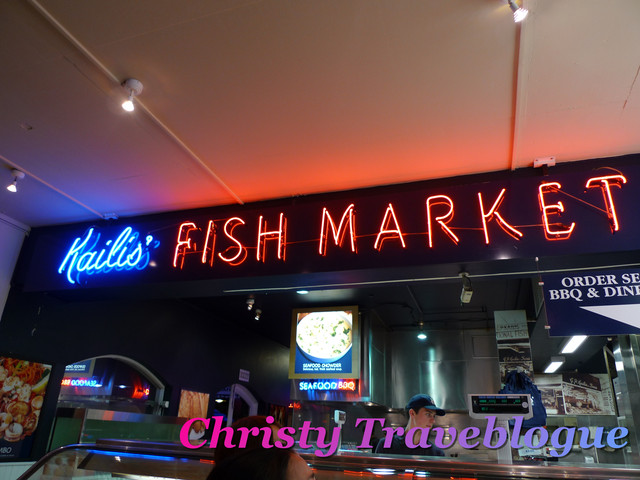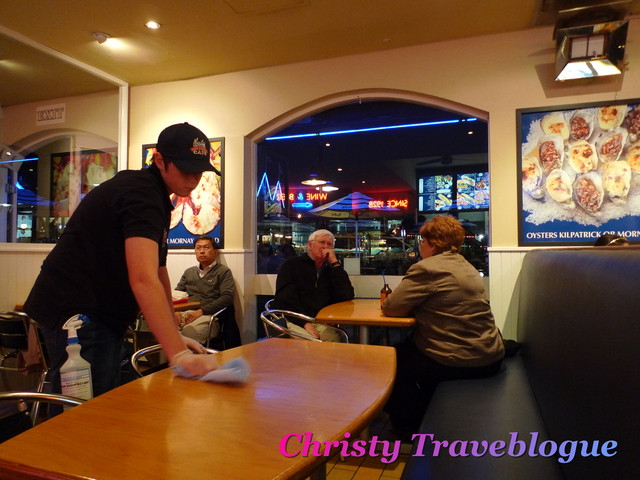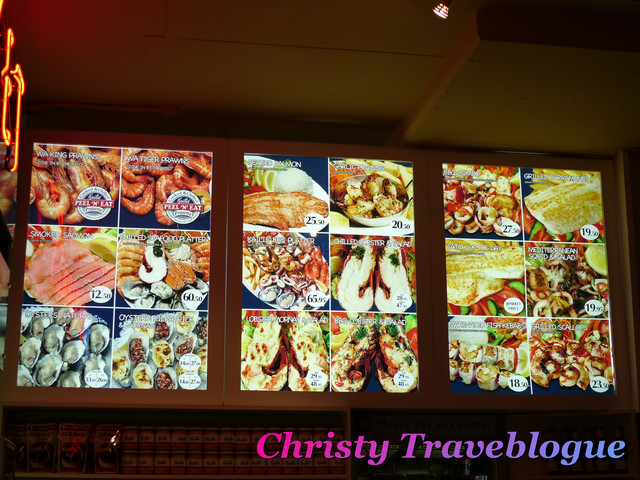 It is just like any fast food restaurant, where you just queue up and order based on the illustrated photo menu above the counter.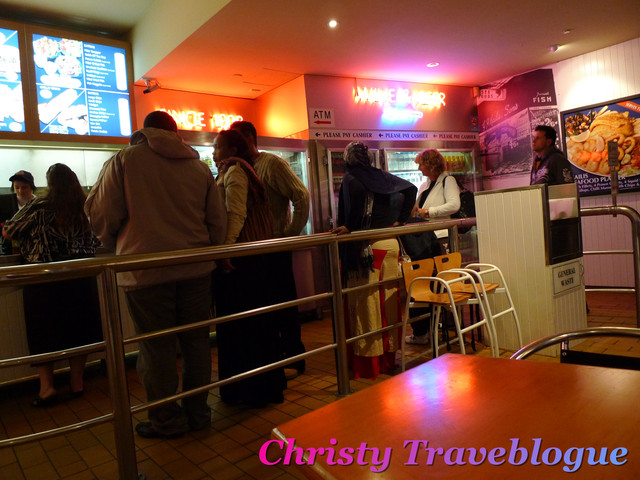 Upon ordering and paying, customers get a pager which will beep when their orders are ready for serving/collection.
(It is all self-service here)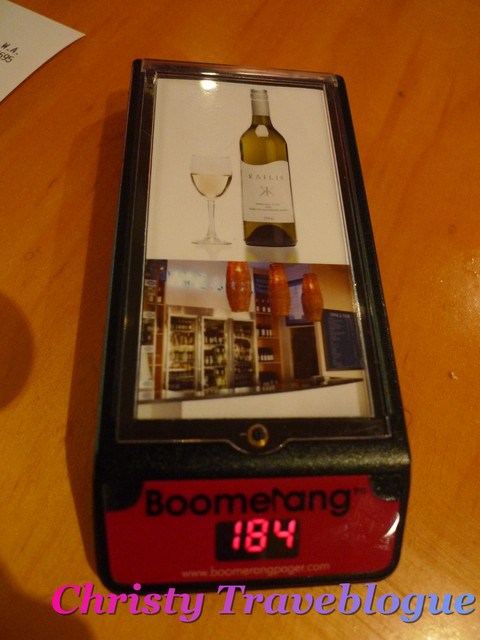 Waiting for my food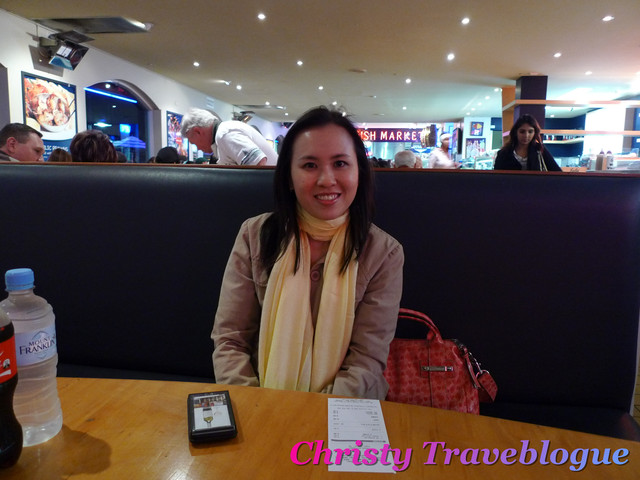 We didn't have to wait long for our food.
Grilled fish & chips (AUD $9.90)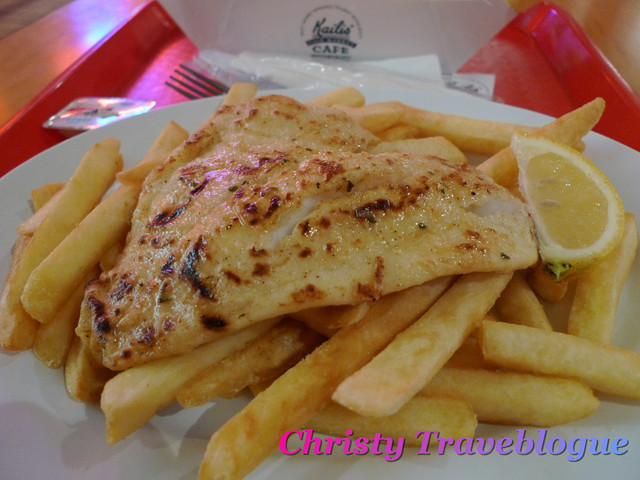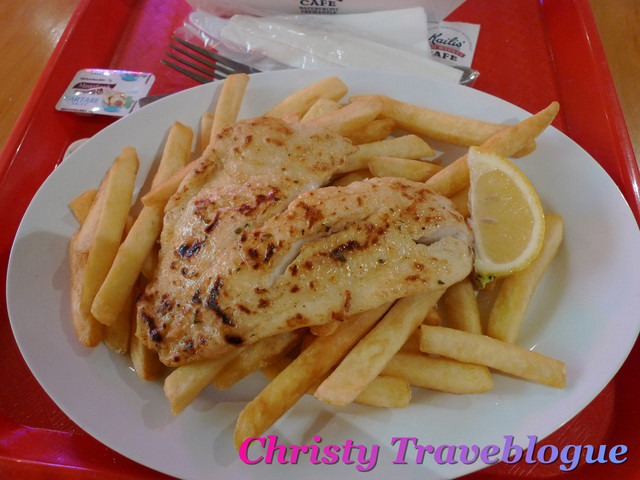 Seafood platter (AUD$14.90)
Surprisingly, the more expensive and elaborate Seafood platter was served in a takeaway-like box compared to the cheaper Fish & Chips.
Furthermore, they only provide plasticware for the Seafood platter while there were silverware for the Fish & Chips.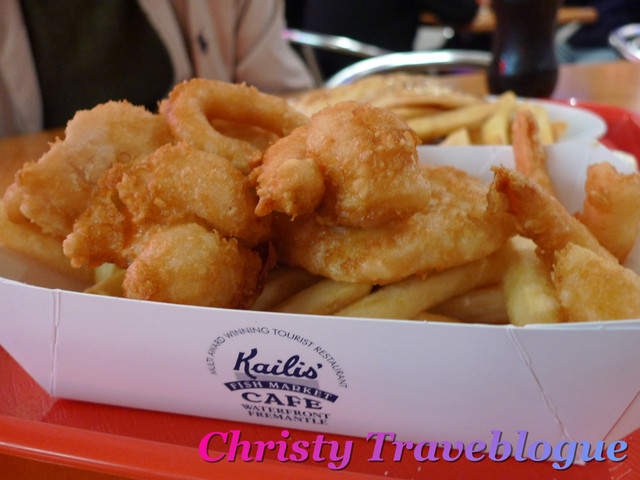 Fresh and big mussels from the Seafood Platter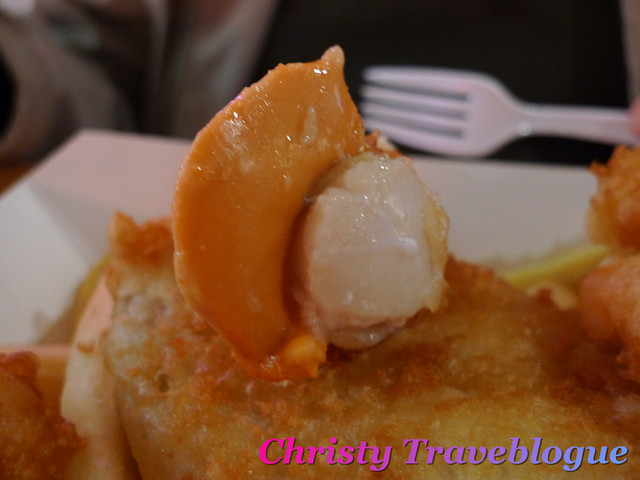 Yes, Kaili's gotten my vote too, for the best Fish & Chips!~ =)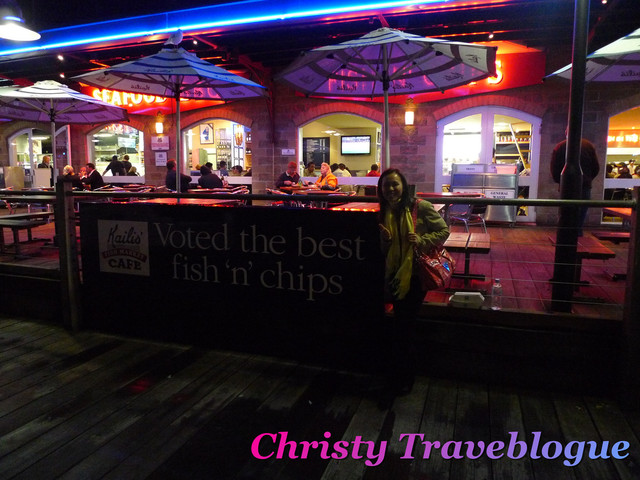 I love the night view on the harbor area; despite the chilly breeze blowing around my cheeks and freezing me!~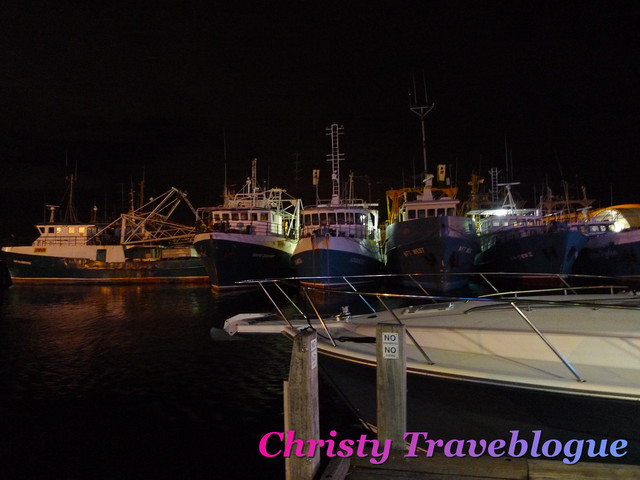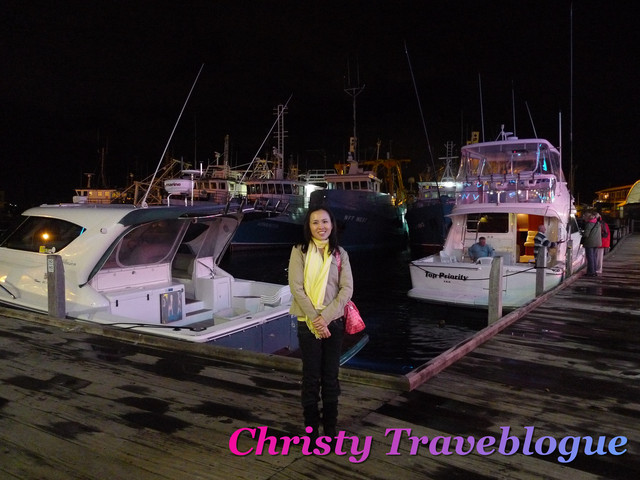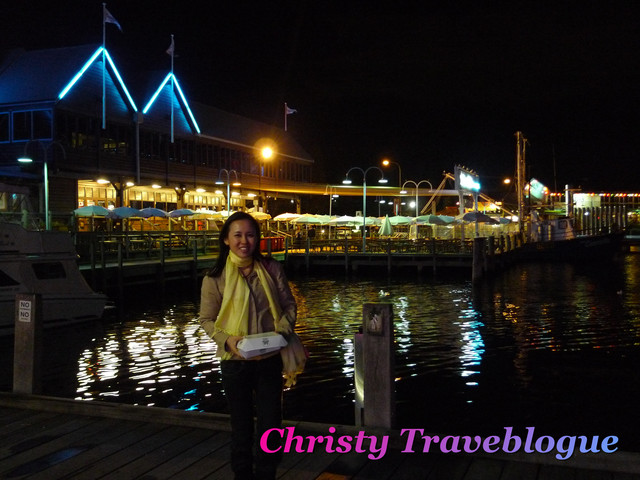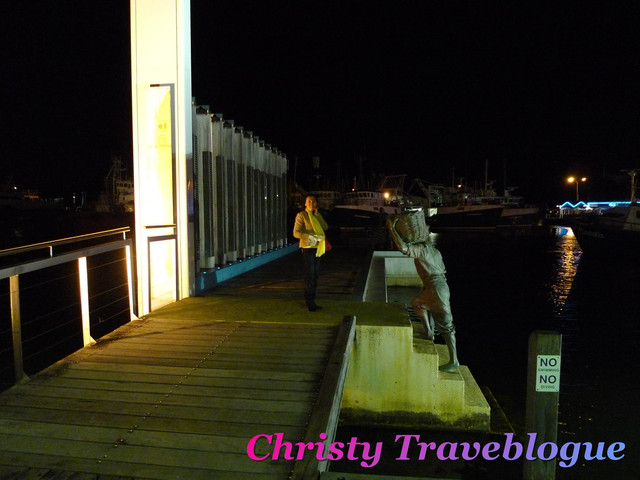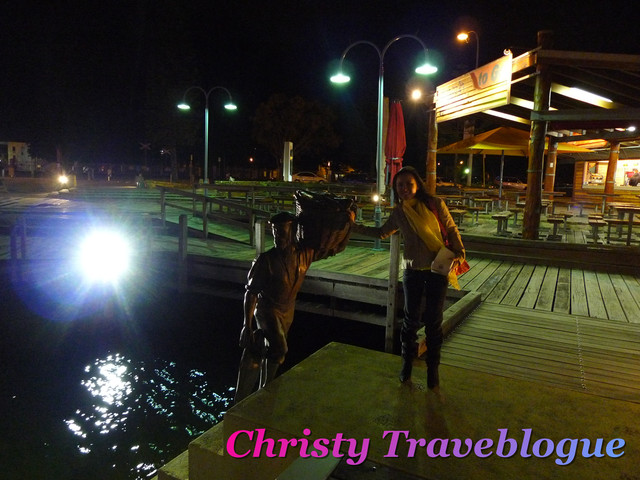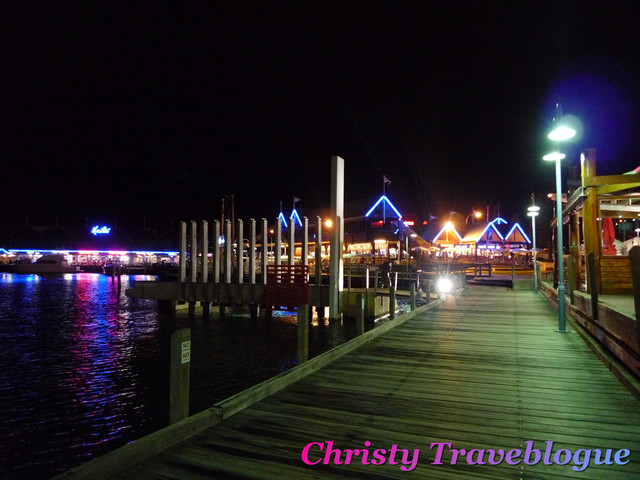 Due to the cold weather, the alfresco dining area was bare for the night as most of the customers have bundled themselves in the cosy interior of the restaurant.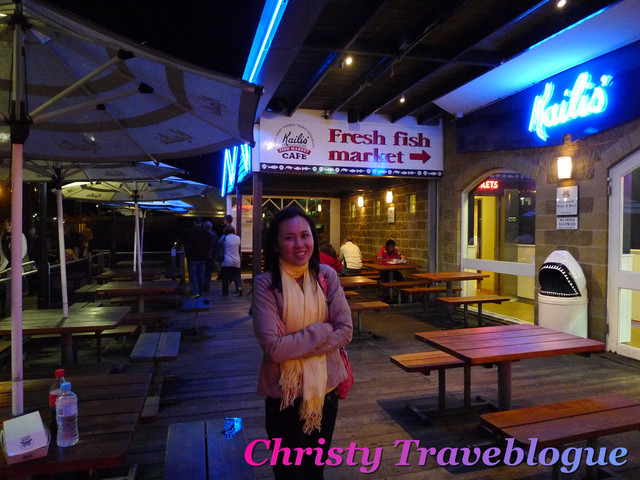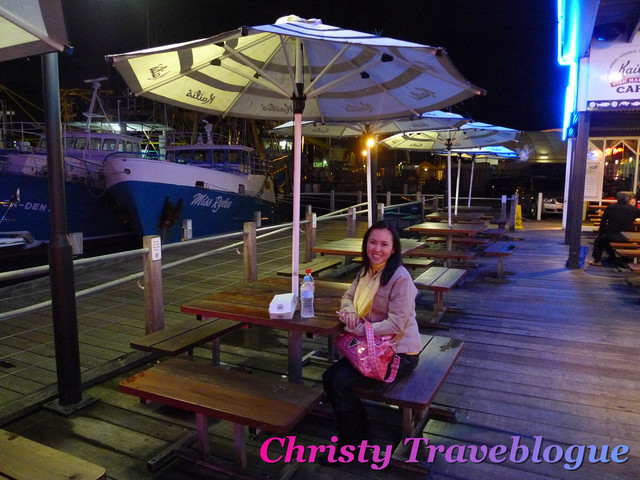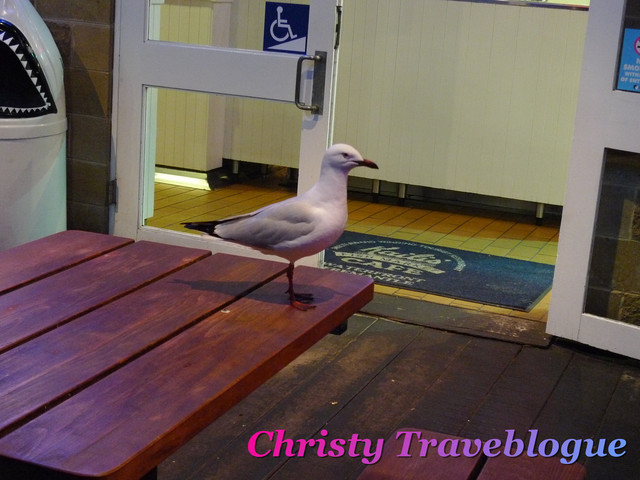 To be continued to Day 4...