Hey hey hey! I am finally back from my vacation and no surprise for my destination which has been revealed in the title of the post =)
It has been great and I am making myself post this really fast this time (an improvement from my previous travel posts) so that I can remember everything clearly and boy, do I miss my vacation!~
I have been planning for this trip for 2 months now (or was it three?) and I had made my own travel books (seriously! with proper binding and printing!), printed all the maps, read enough info on the web to make me go dizzy and mapped out the itineraries and finally, come 8th of Sept, it was time to depart to KL, for my outbound flight the next day from KLIA.
(Unfortunately these days, most international flights were re-routed to KL, and since KL is my hometown, I just decided to drive down rather than spending time on the plane again)
It was so exciting to be going on a trip and finally to Australia, a place that I have been wanting to go for so long. It's the next continent I am about to conquer!
I have been packing and re-packing several times after checking the weather forecast like almost every day. Furthermore, some of the Perth locals shared in the forums that we should substract 5 degrees Celsius from the forecasted temperature because that would be the actual temperature.
Anyway, the most important thing is this, right? =P
Another thing, I guess it was the wrong time to travel as I was queueing all the way from KLIA to Perth International Terminal!
I never planned to be rushing from one side to another as I had intended to take photos and relax, writing about the things I have seen on the way and instead, I was queueing up and running for my plane.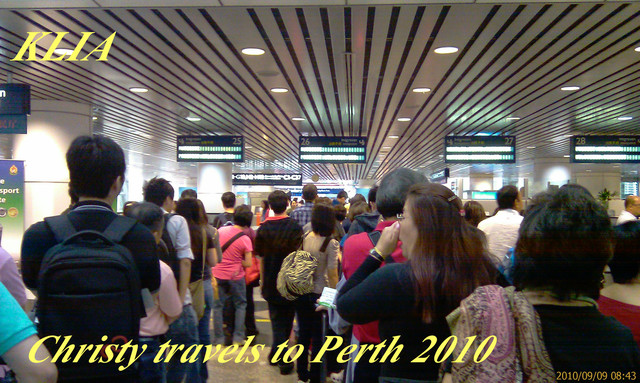 Flight was fully booked as well!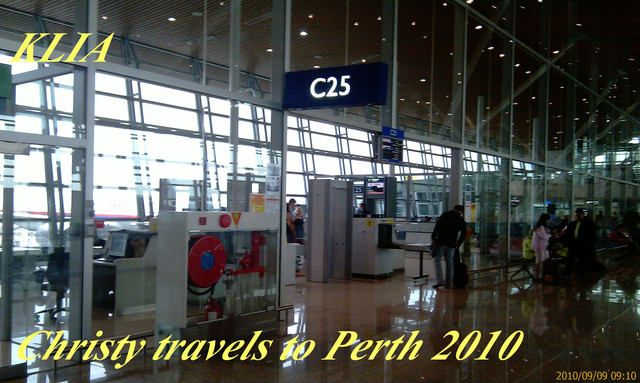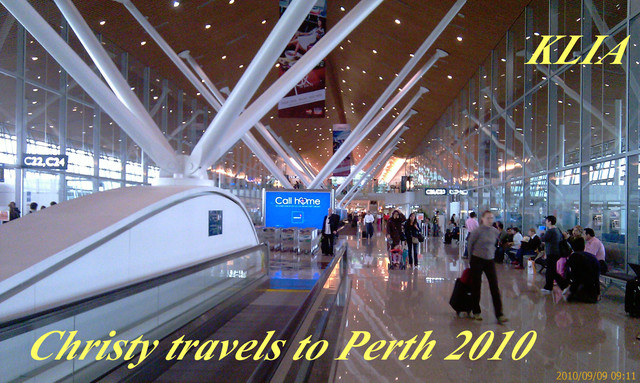 I waited for everyone to enter and I still had time to pose with my plane =P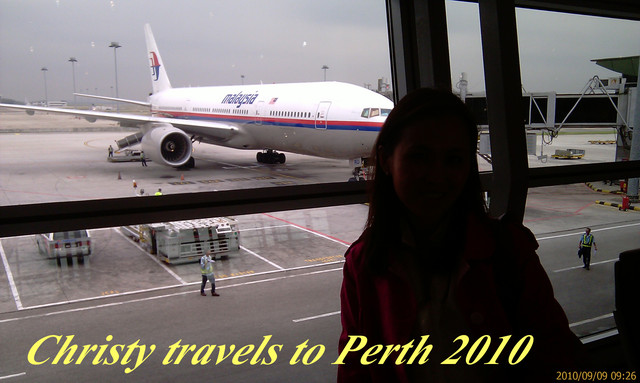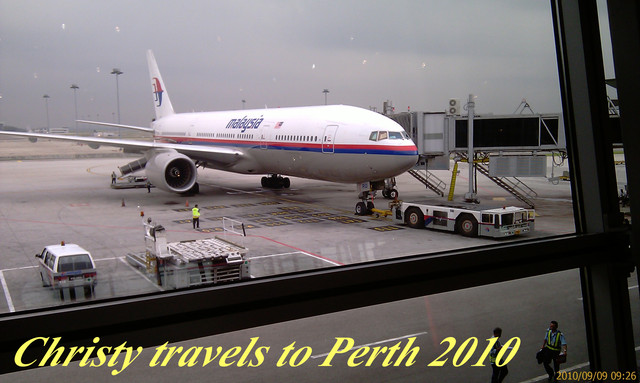 See, everyone had gone in....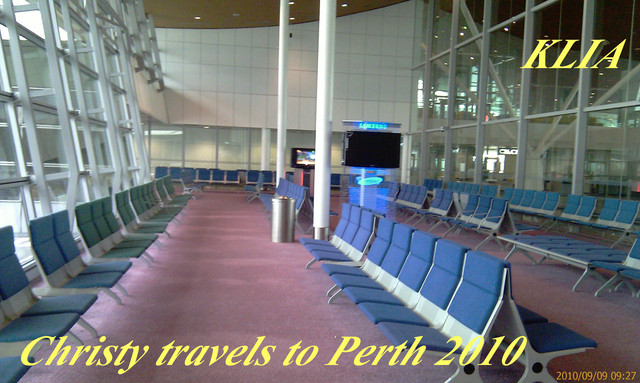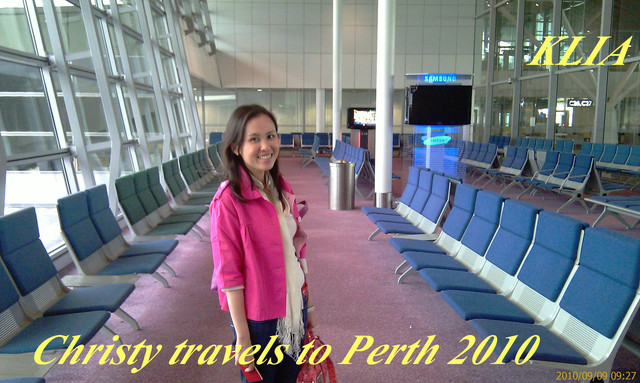 Goodbye Malaysia and Perth, here I come ;)