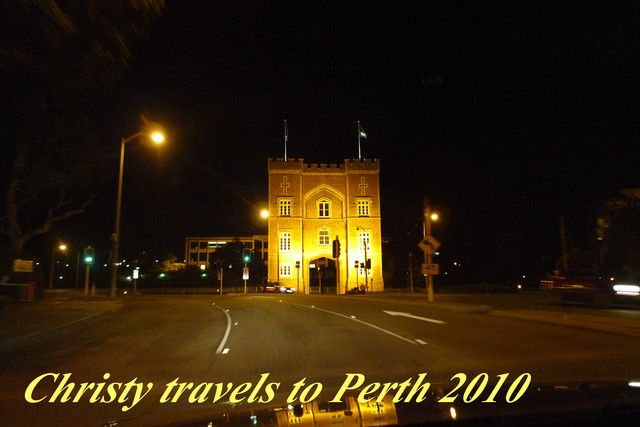 After driving around town, we finally headed to the famous and scenic Kings Park to observe the city lights and beautiful night view of Perth from the gardens and the lookout point.
Beautiful lighted trees lined the whole road to Kings Park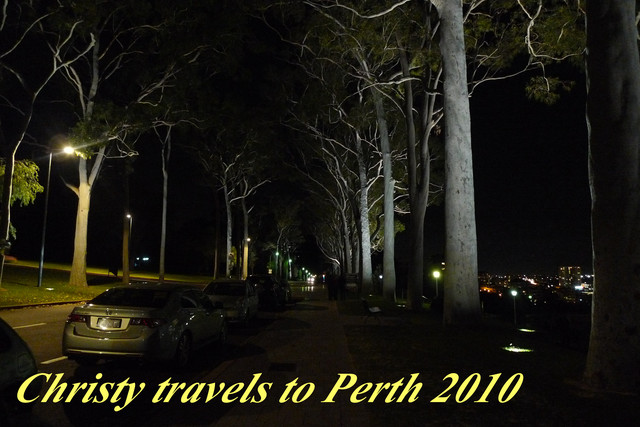 We parked our car by the roadside and enjoyed the city lights from the point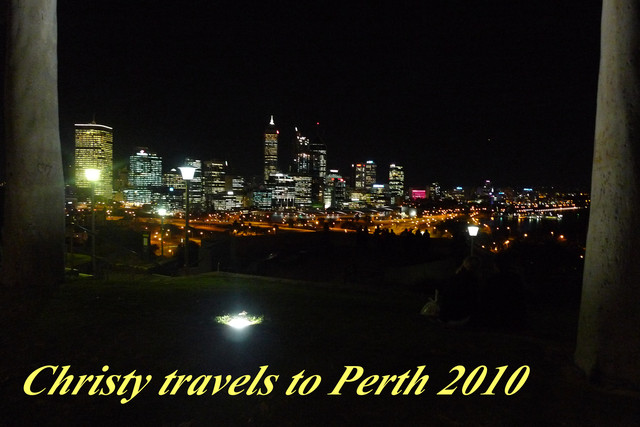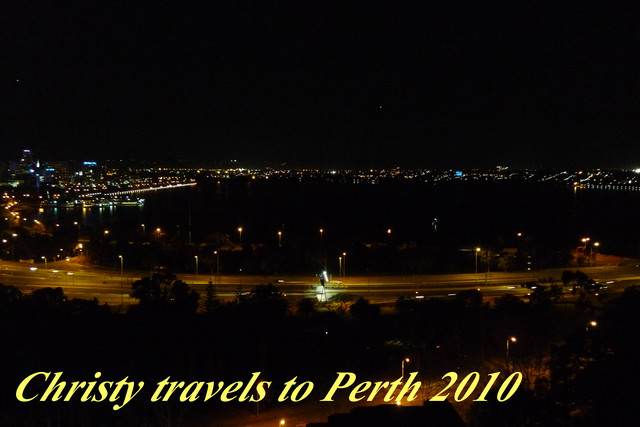 The view was just breathtakingly beautiful, and I enjoyed the peaceful silence of the night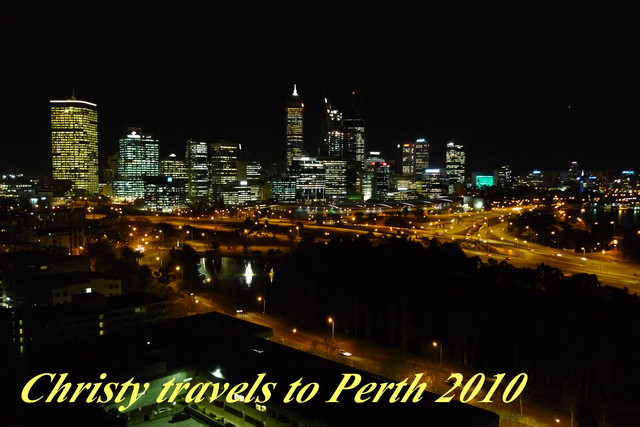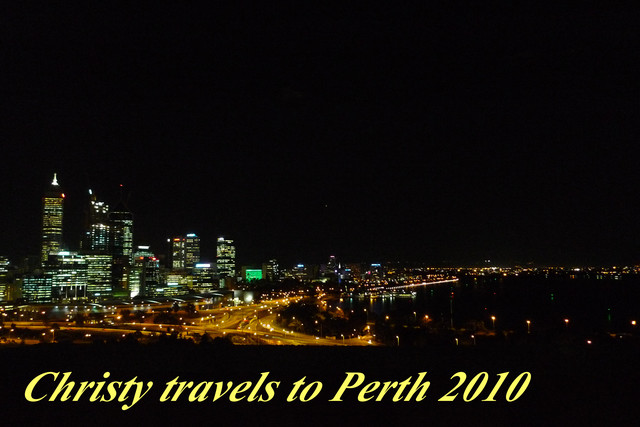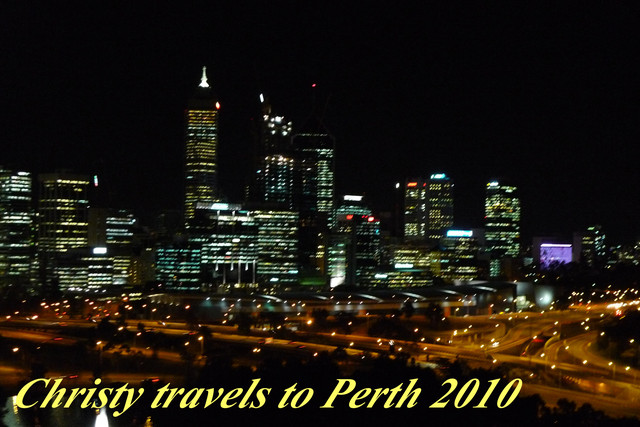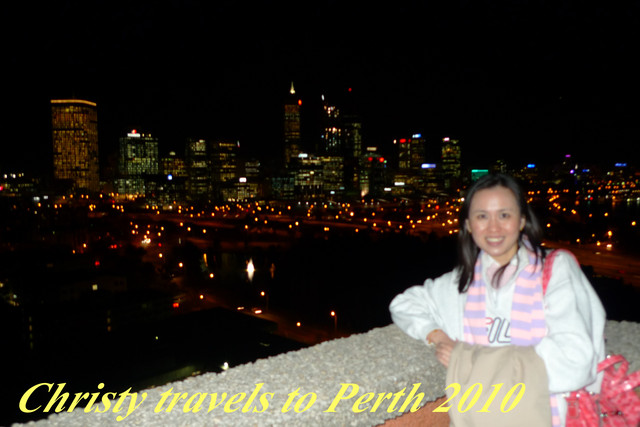 It was then that he proposed to me.
Yup, my dear proposed to me while I was enjoying the beautiful view of Perth city, right in the middle of Kings Park.
It was indeed a wonderful and spontaneous surprise, and initially I didn't know what to respond as I was rather speechless and I thought he was just kidding.
Did I say yes?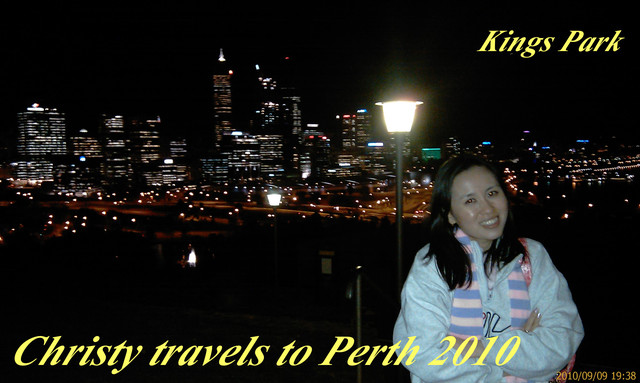 What do you think, from my expression? =)
Did you spot the ring on my left finger? (slightly sliding up to the FILA word)
Swan River, pitch black from our view at night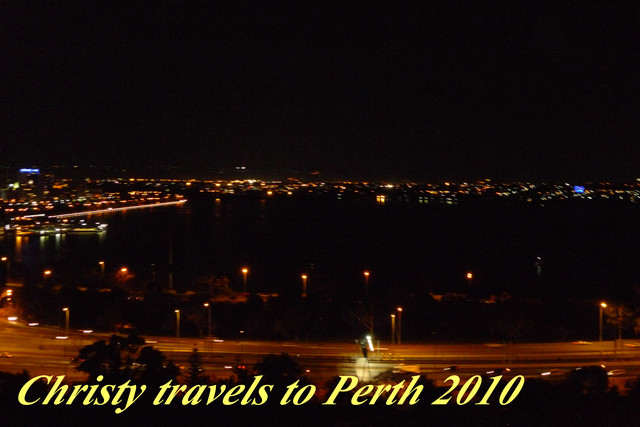 Kings Park was truly beautiful, and it was serenely peaceful at night, not forgetting how it left me in awe and with beautiful memories =)