We decided to have our dinner at the famous Pines restaurant which was much raved about in forums, blogs and travelogues.
It was quite pricey, but as we were rather tired from our flight, we decided to try.
Furthermore, they had this early bird promotion whereby you are entitled to buy the buffet dinner for only AUD$26 at 5.30p.m compared to the normal price of AUD$36 at 6.30p.m.
We were fortunate to be hungry and we headed straight to the restaurant at the stipulated time to qualify for the early bird promotion =)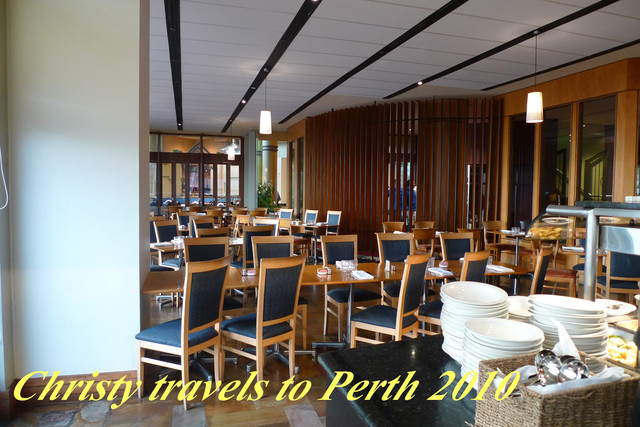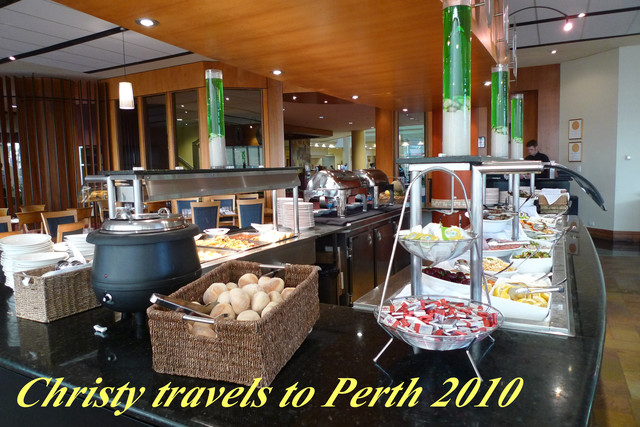 The theme for the buffet on that day (Thursday) was the International fare as there were Asian, Mediterranean and Middle Eastern dishes spotted.
However, I still feel that our buffet spread in our own hotels back home were much better in variety and selection.
The food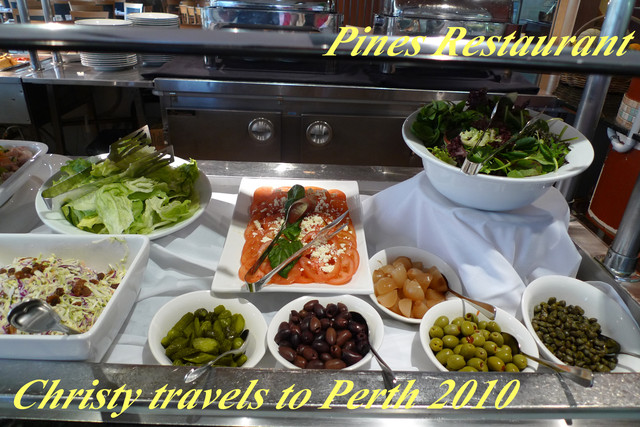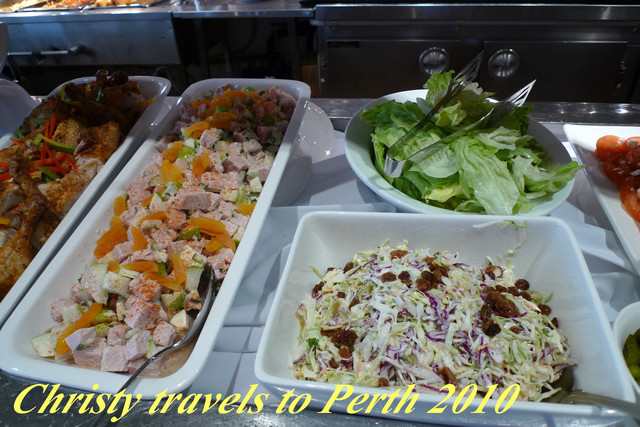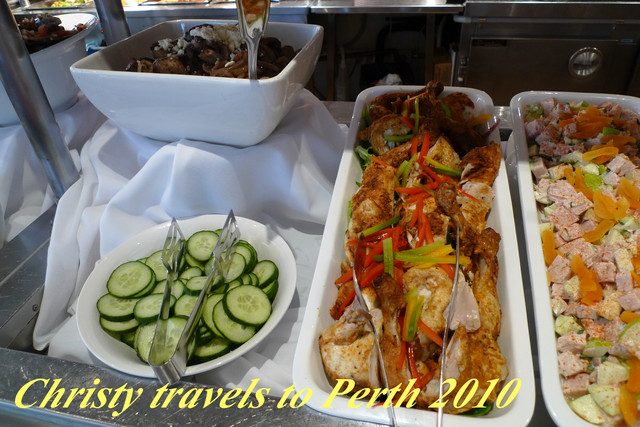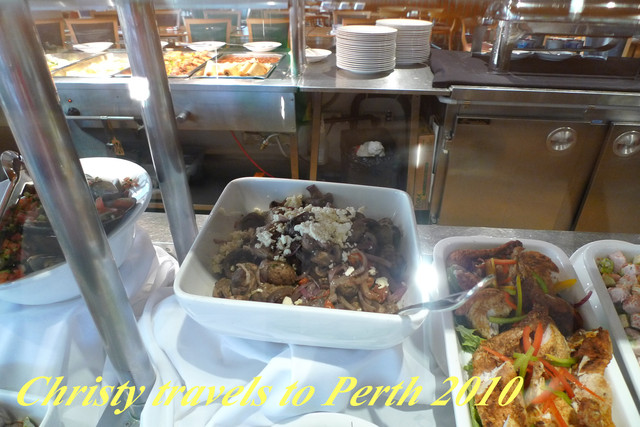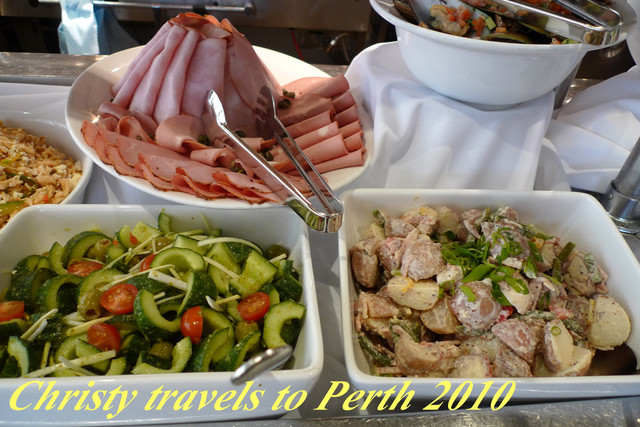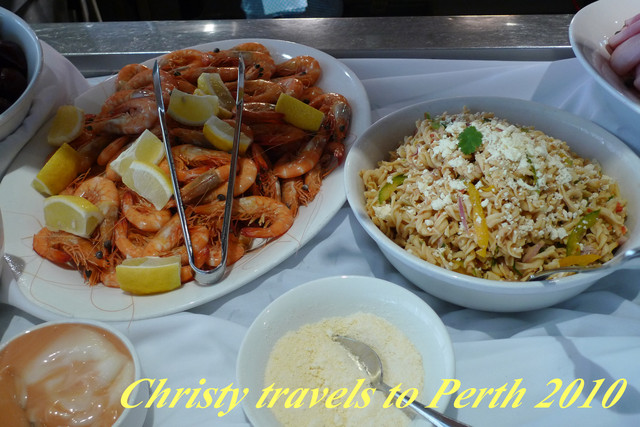 Fresh mussels and prawns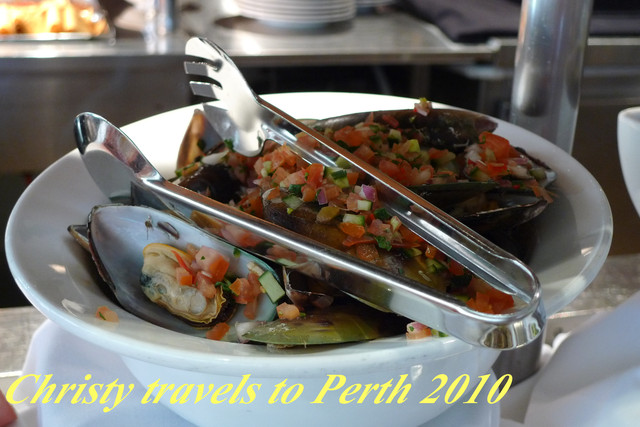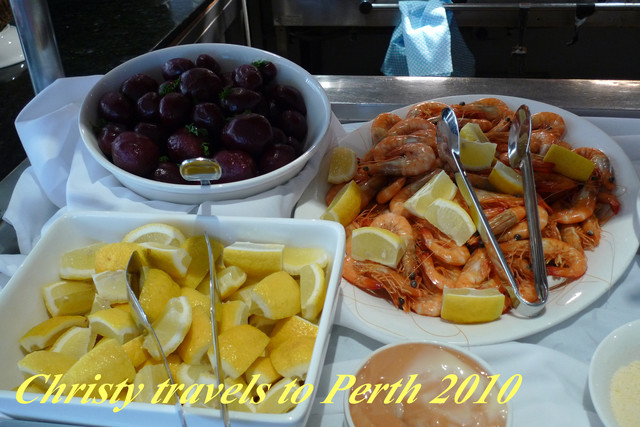 The selection for the main courses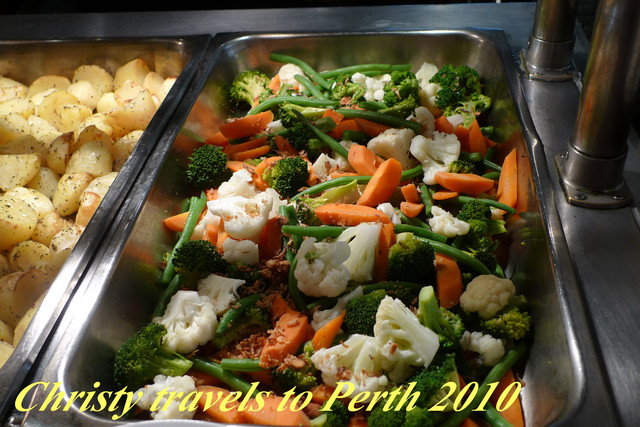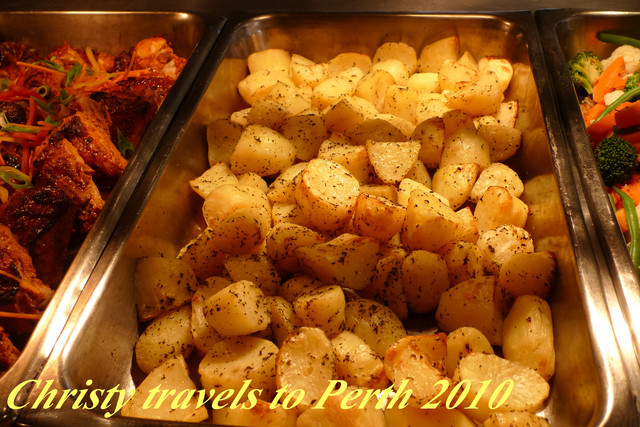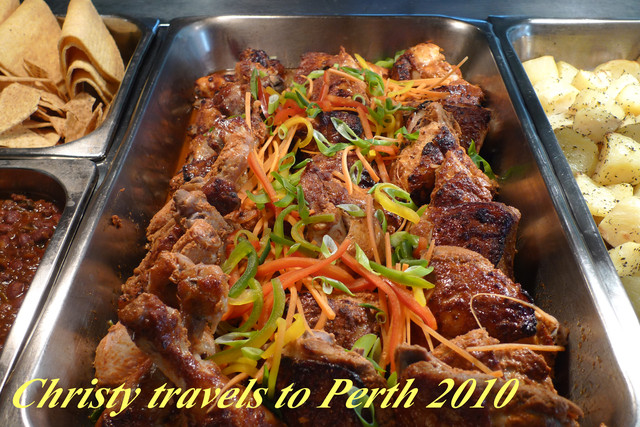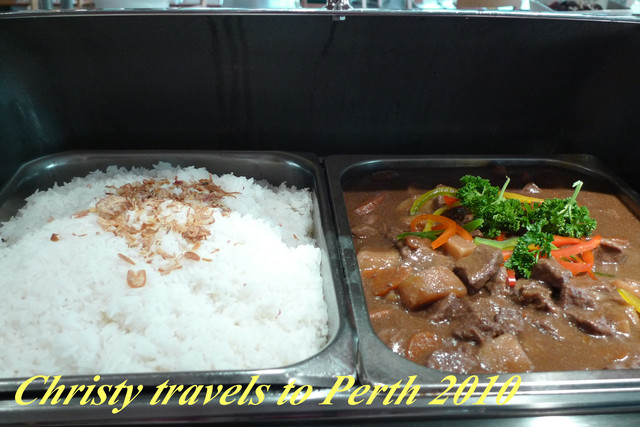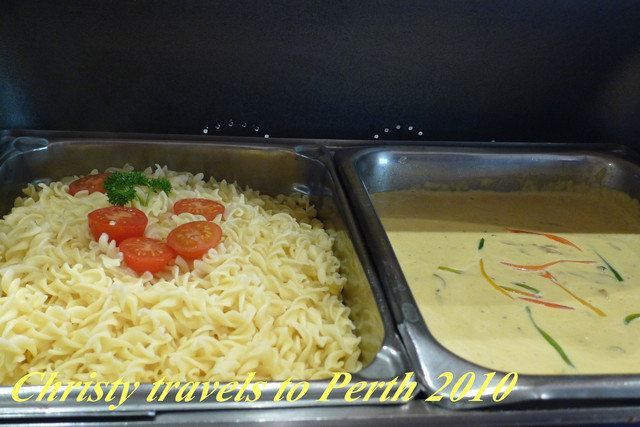 Plates section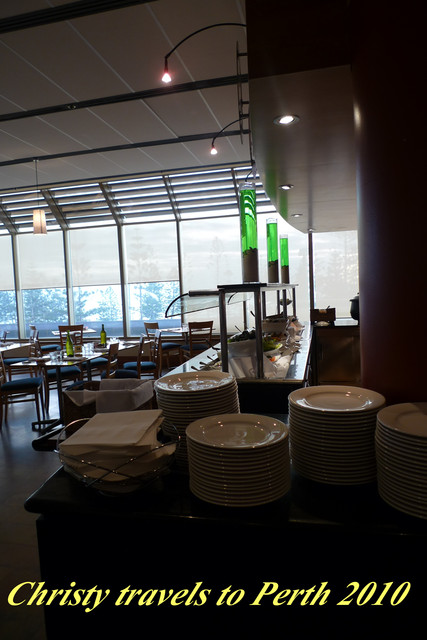 Fruits basket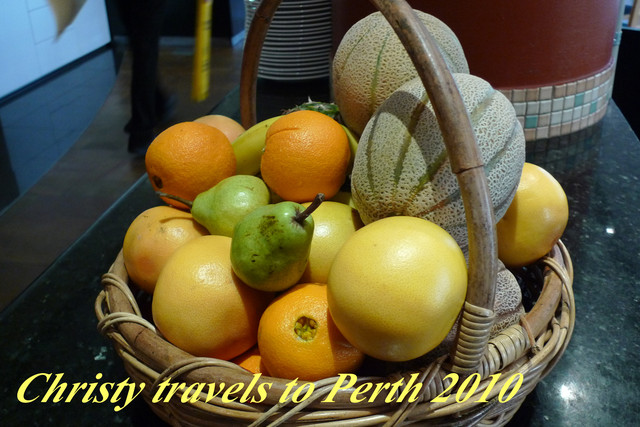 Desserts section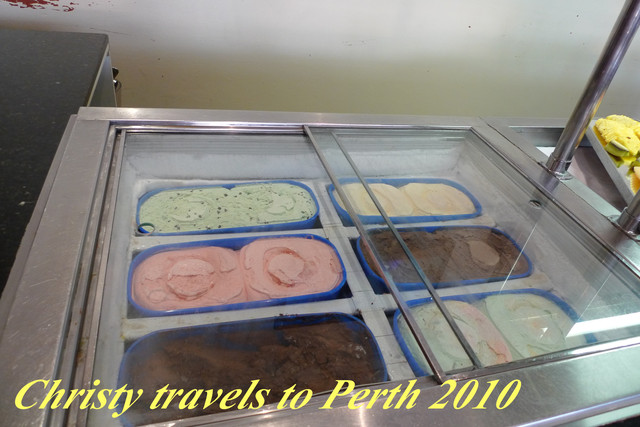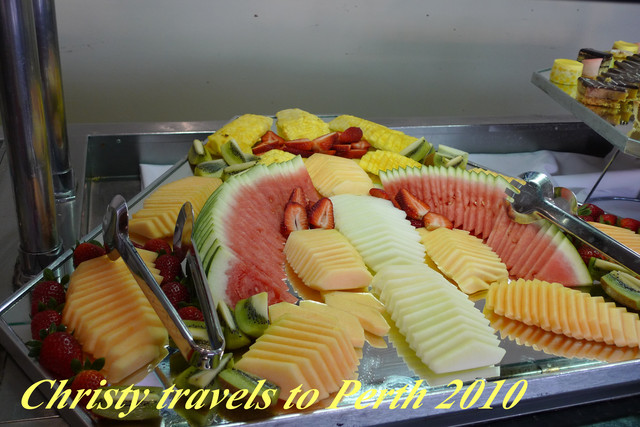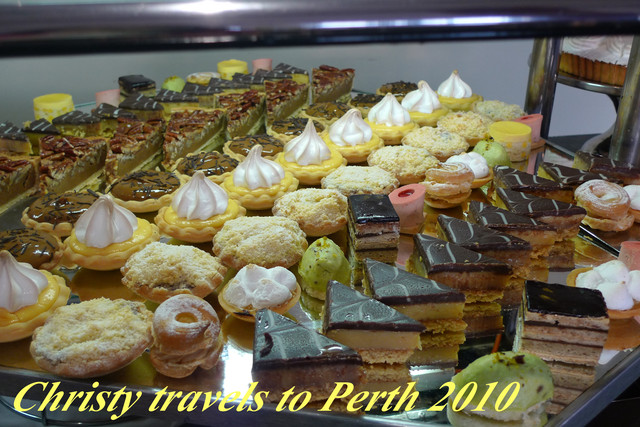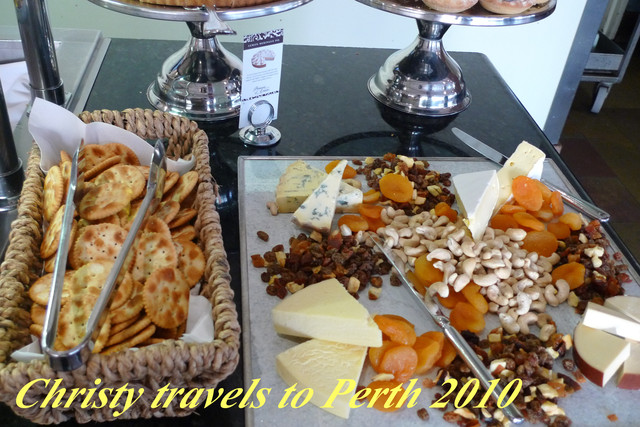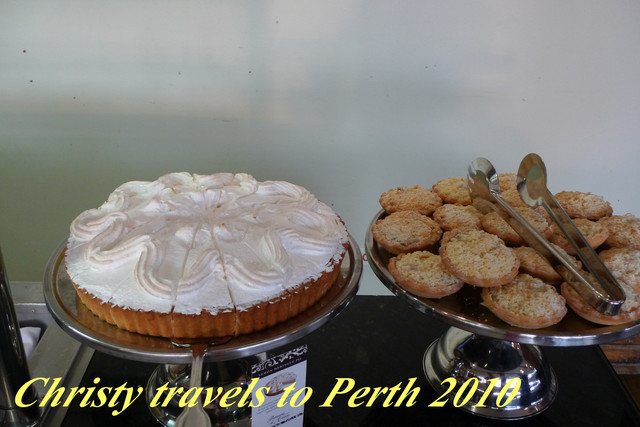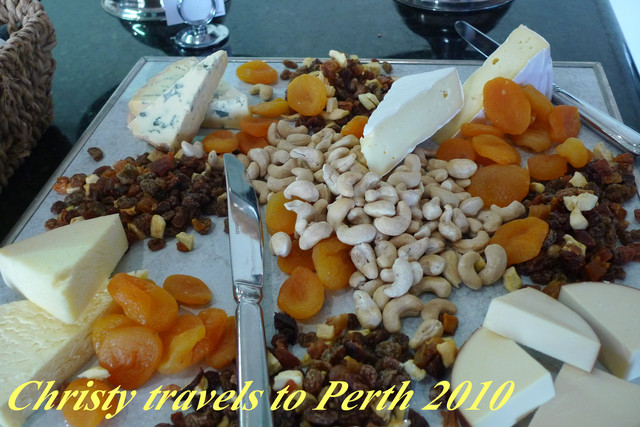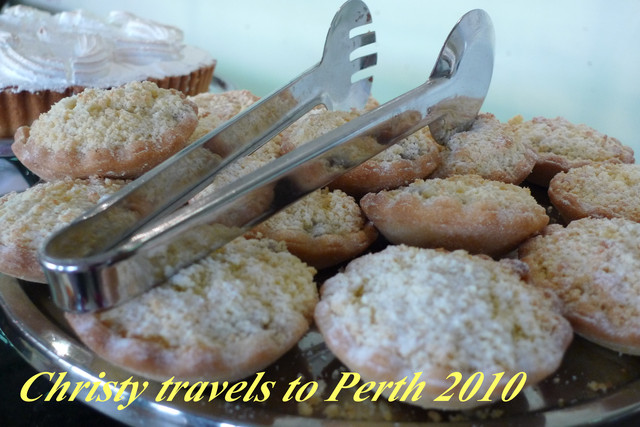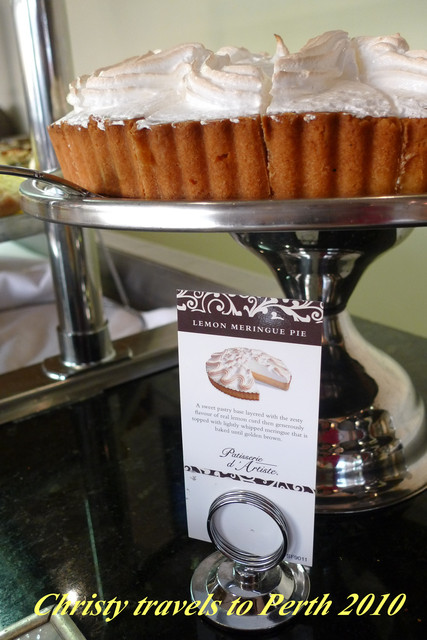 Our food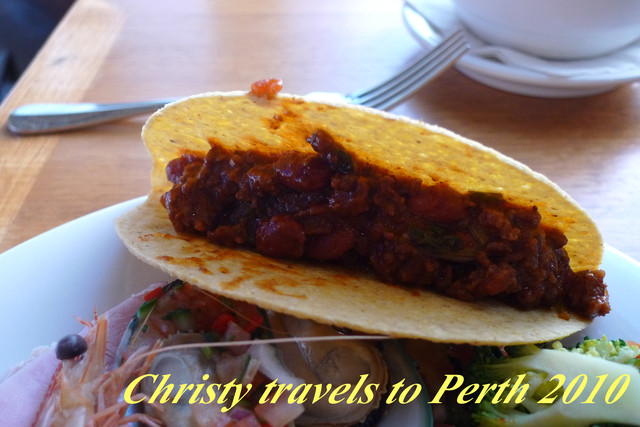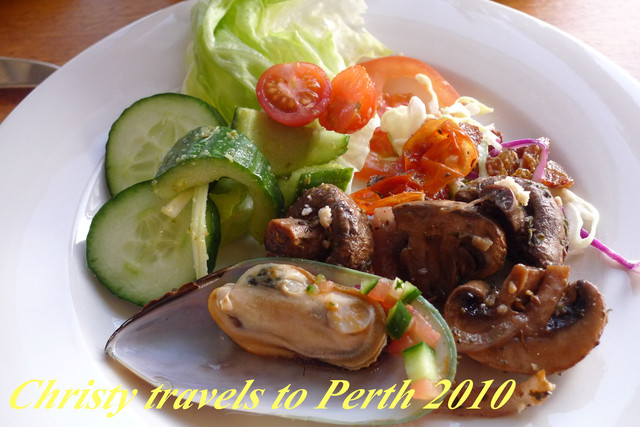 Dining area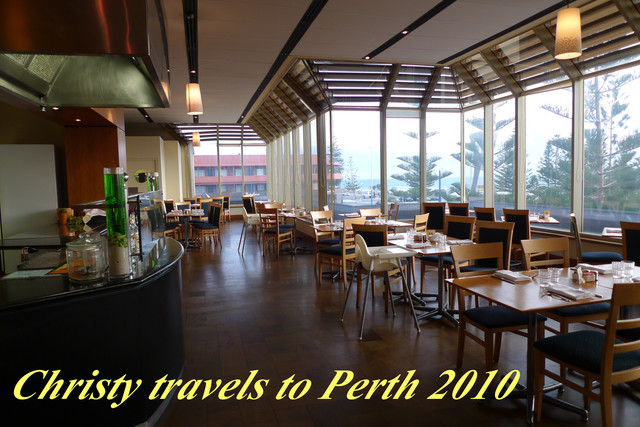 Beverages area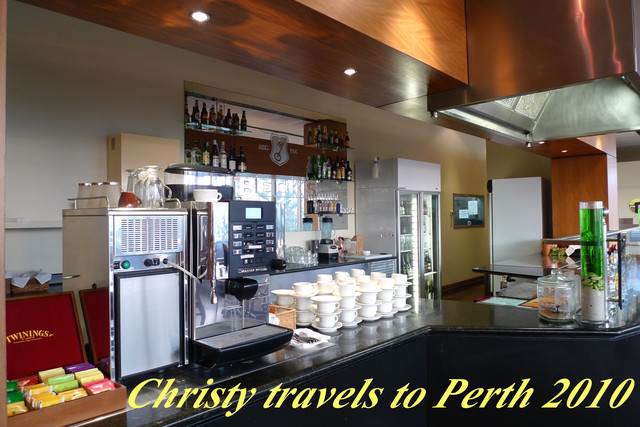 Scenic view from the dining area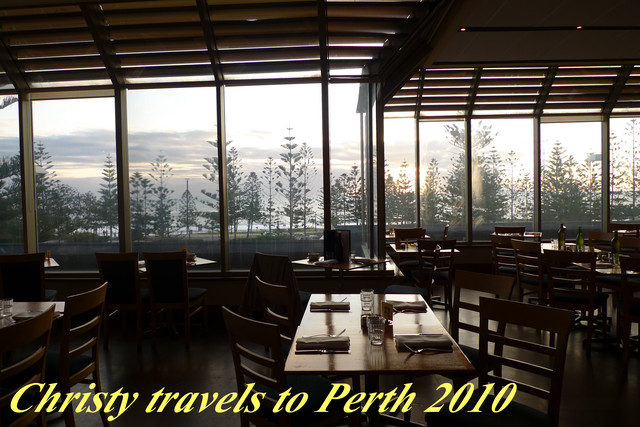 It was not a bad experience, although I feel it was rather pricey following the conversion rate and compared to the selection offered.
However, to be fair, the food was not bad, I have to give them the thumbs-up for their quality and the freshness of the food served.
The restaurant from the front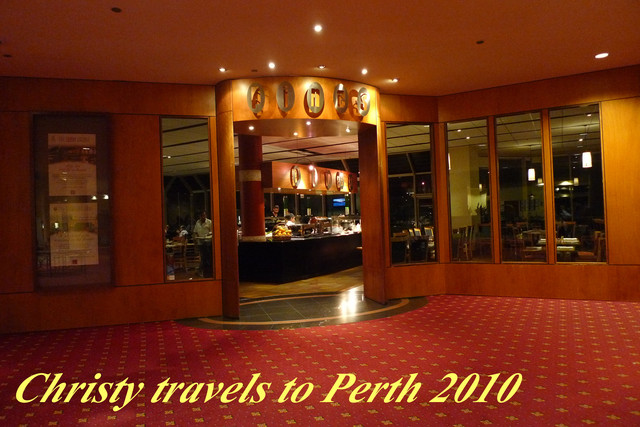 The view of the streets from our hotel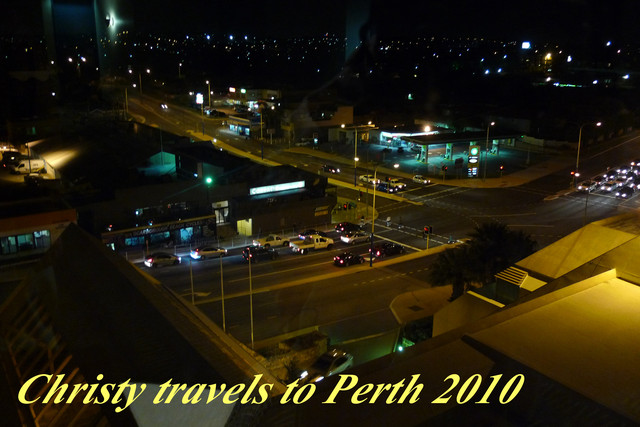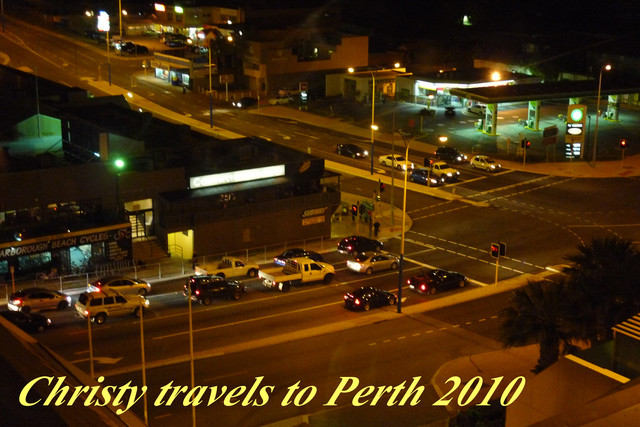 It was getting cold at night; the temperature had dropped drastically a few more degrees Celsius and I could not help shivering in the cold; despite the thick sweater and layering of clothes to keep myself warm.
This place is rather dead at night, and it was not long before I realized that even the cities were the same.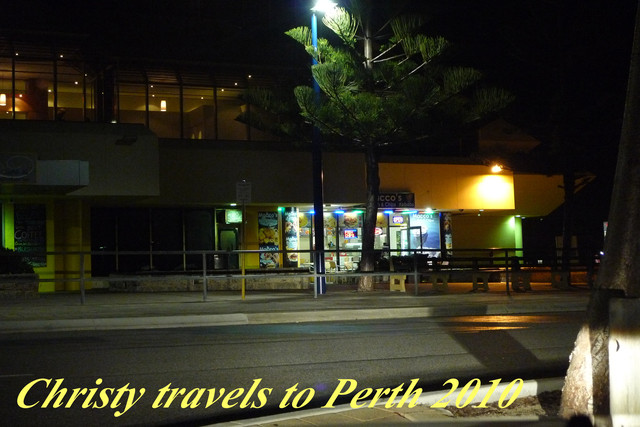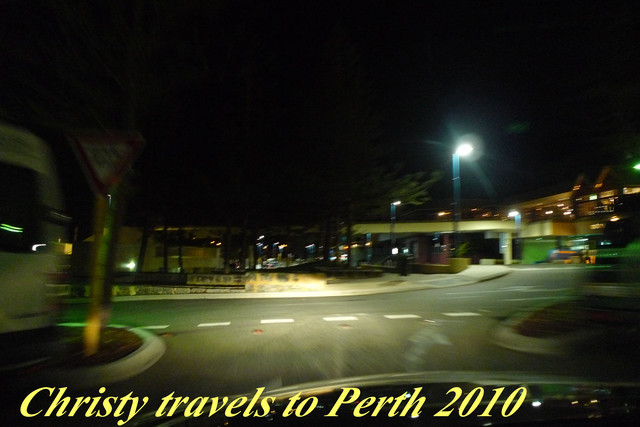 We depended on our good friend again to get us around the streets and to enjoy the night scenes of Perth.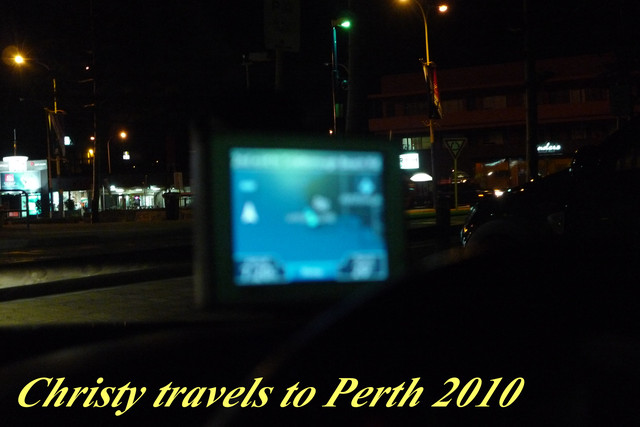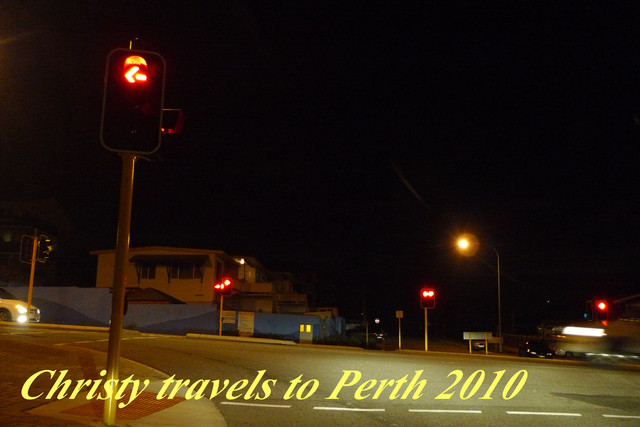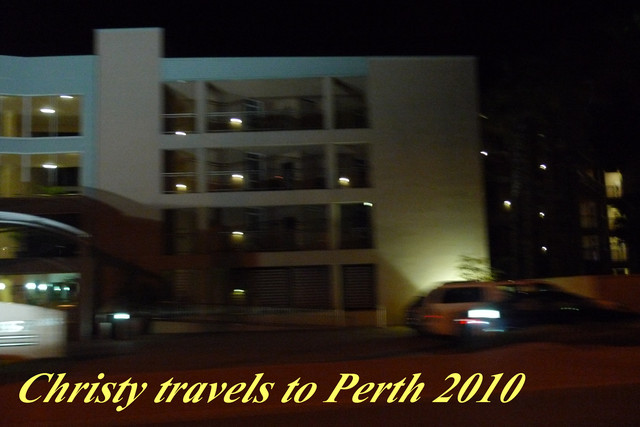 The streets were so quiet at night, and it was barely 8pm yet!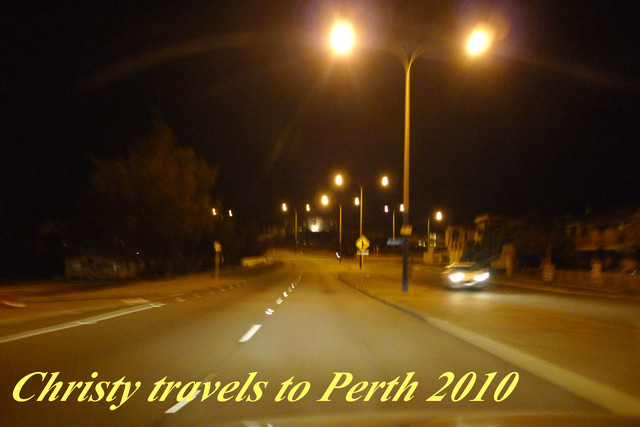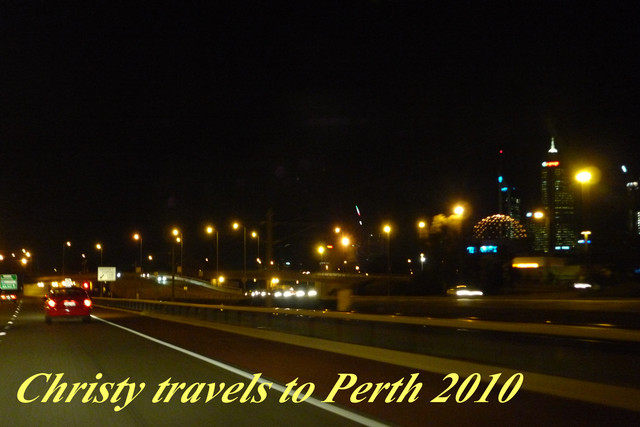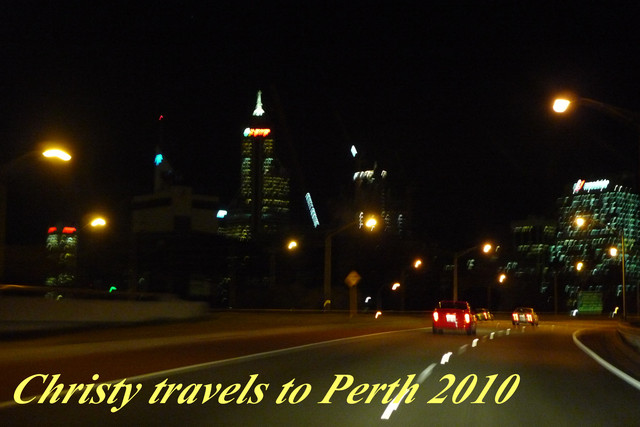 The city at night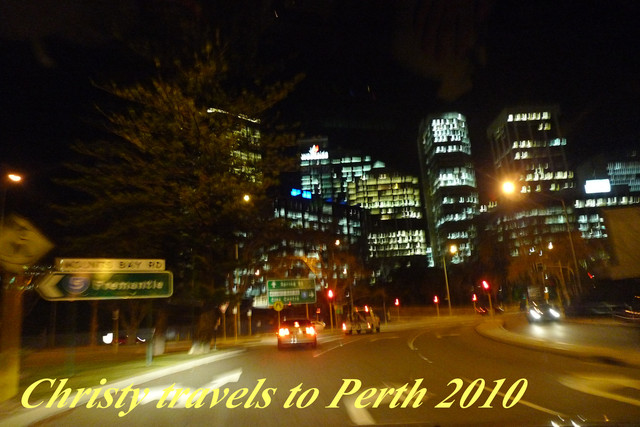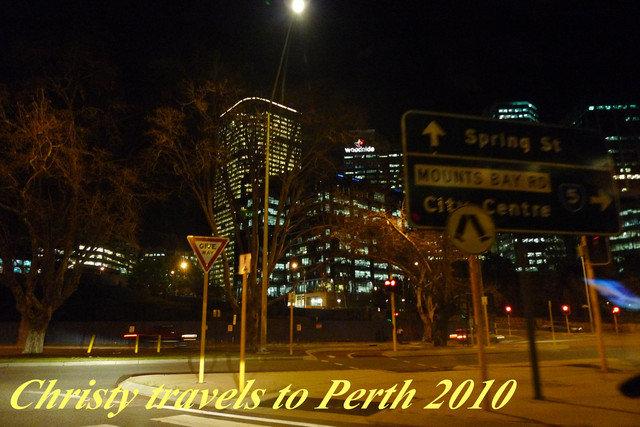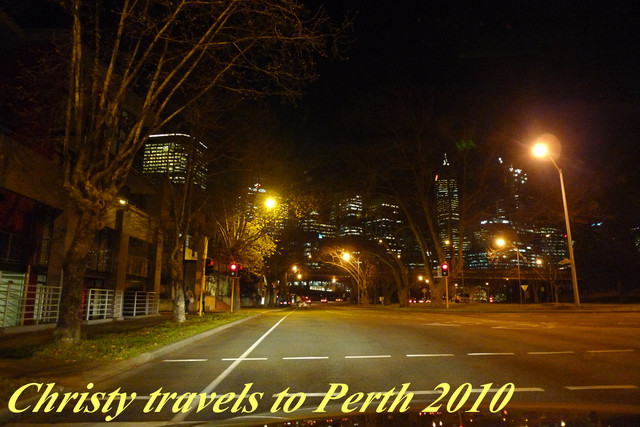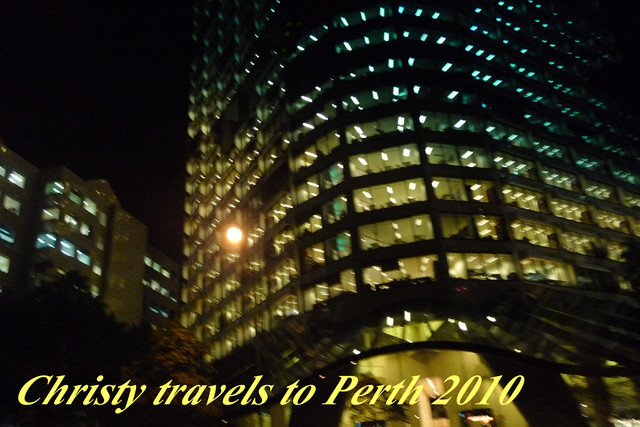 To be continued...