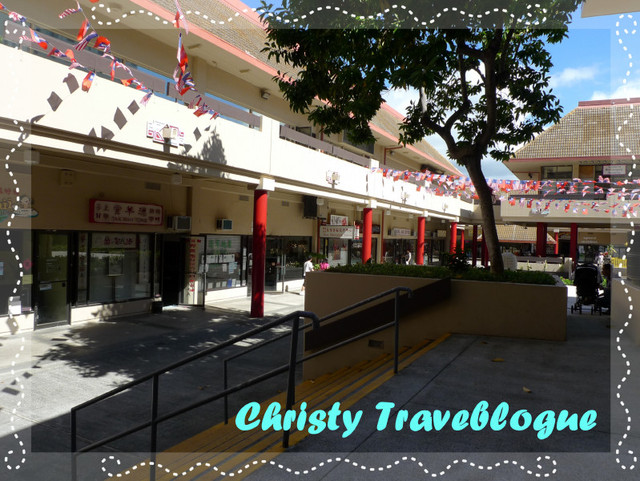 This multi-storey commercial complex houses an assortment of Asian shops and restaurants and even an air-conditioned marketplace.
A strong and fragrant scent of incense filled the air as I walked into the courtyard of the plaza; and behold, I was greeted with a bright yellow altar housing the Goddess of Mercy; Kuan Yin, a symbol of compassion and kindness in the beliefs of Buddhism.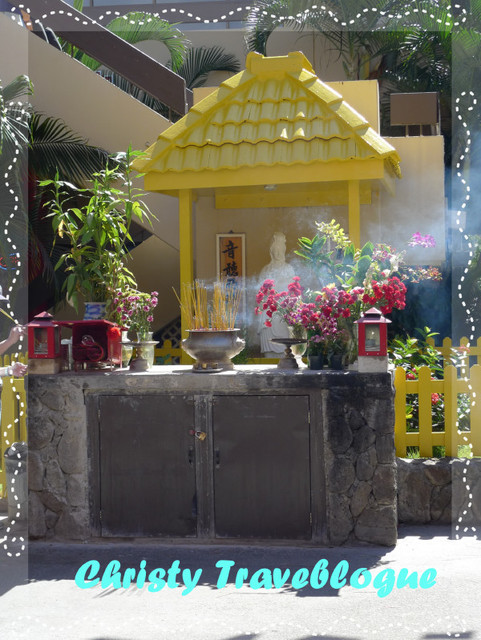 Tiny flag buntings strewn across in a fashionable criss cross style in the center of the courtyard displayed the various Asian countries calling this place home.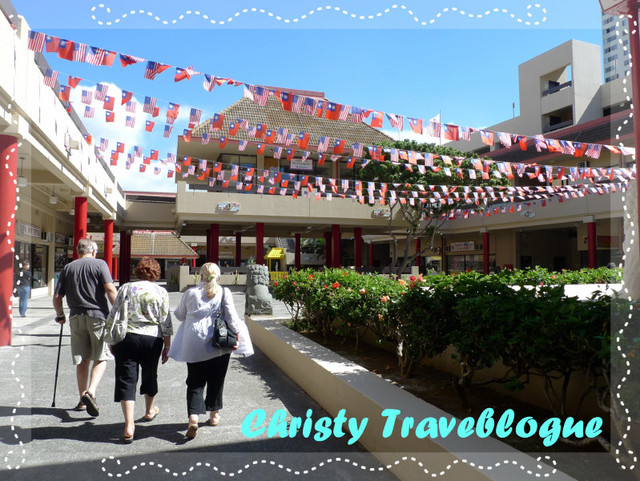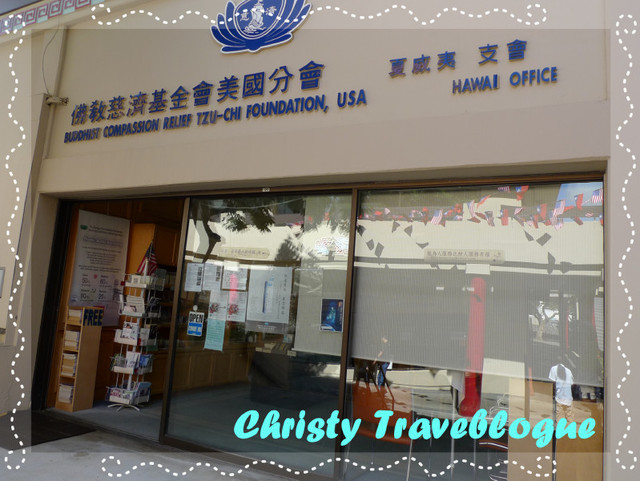 There are just many things, one could do in the
Chinatown Cultural Plaza.
1. The most interesting thing to do while one is here, is perhaps, to
watch a scene of tai chi and dancing
in the center before an elevated Moongate Stage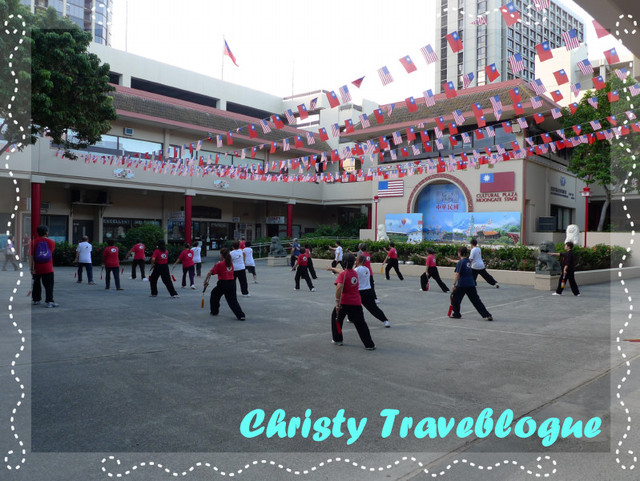 2. Enjoy a bit of window shopping and ogling into the various shops lined around the plaza.
3. Check out the indoor marketplace within the plaza; but do be early.
4. Have breakfast or lunch in one of the Chinese restaurants which serve one quality dim sum and Chinese cuisines.
Most of the restaurants would be crowded at peak hours, so make sure you are there early.
Do not worry about the language barriers, although the servers are mostly Chinese, they can speak and understand English perfectly well and the menus are in English as well.
A good place to drop by and enjoy fine authentic Chinese tastes when one is in Chinatown :)