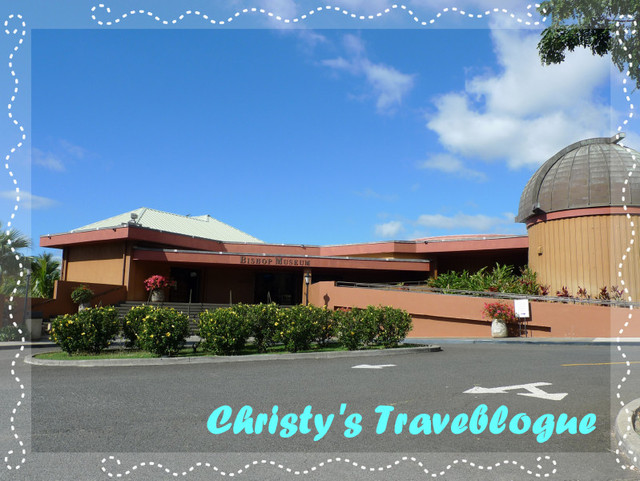 One of the most important yet constantly forsaken place when one goes traveling is the museum.
A place where the treasures and secrets of the past is kept is often brushed off as it is time-consuming, and to some, may not be so interesting compared to the other activities
'under the sun'
.
This is especially true when one is in on an island-bound vacation; and when one is in Hawaii, the word
'museum'
is no longer synonymous with the picture of the island.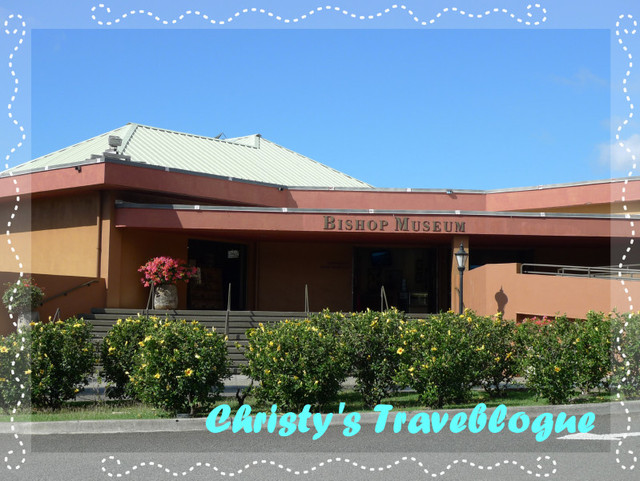 Bishop Museum
is one of the most recommended place to visit when one is in Hawaii; or specifically, in the island of Oahu, which I am privileged to visit on my honeymoon.
The museum housed the many collections and relics which puts the historical beginnings of the culture and civilization of the local Polynesian and Hawaiian on display, for many to understand and enjoy at a glance.
The museum is what many would term as 'truly Hawaii' as the exhibition halls wow visitors with the brilliant showcases of the artifacts from the early Polynesian tribes dating from the earliest monarchy system; during the King Kamehameha's reign. In fact, the museum's humble beginnings began from a husband's tribute to his wife's precious royal collections, which he preserved and archived to be shared with the public and with good reason, as his wife, happens to be the last direct descendant of the great King Kamehameha.
Princess Bernice Pauahi Bishop
, is the royal princess in the line of descent from the famous
King Kamehameha
, who united all the tribes; and following her death, her husband,
Charles R. Bishop
established this museum in 1889, in loving memory of the princess and her treasures which reflect the royal possessions and are of great historical value today.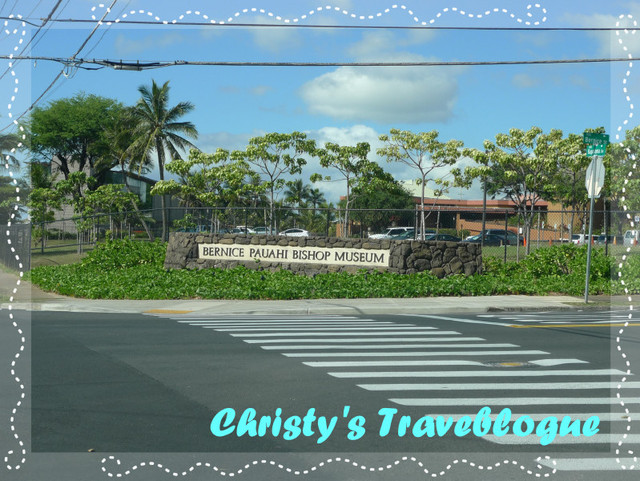 The museum is termed as Hawaii's own Smithsonian museum, as the place boasts of five enormous exhibition halls which display historical exhibits from the royal family, and also those that shed light on the past and culture of Hawaii and all the islands, and also the other neighboring islands along the Pacific.
Notable items on the showcase here include that of the family heirloom passed on to Princess Bernice, and also the crowns, headdresses, attires, costumes, masks reflective of the respective tribal culture on the many islands.
There are also the Maritime center and the Science Adventure Center which aims at educating the younger generation on topics of nature through the photos and the state-of-the-art displays. There is a large volcano on display; one of the newer additions to the museum and also a sperm whale which explains the geological and biological nature of both specimens.
Expect to spend at least half a day at this museum; or even a day, as the many exhibits dazzle one's mind and brings one on an enriching cultural and historical journey into Hawaiian's past.
The museum is closed on Tuesdays.
Address:
1525 Bernice Street Honolulu, HI 96817, United States
Admission Rates:
General Admission
Adult:
$17.95
Senior, 65 & over:
$14.95
Child ages 4-12:
$14.95
Child, age 3 & under:
Free
For further information, please refer to the website