I spotted these red things along a path I travelled during one of my trips, and does anyone want to take a wild guess, what these are?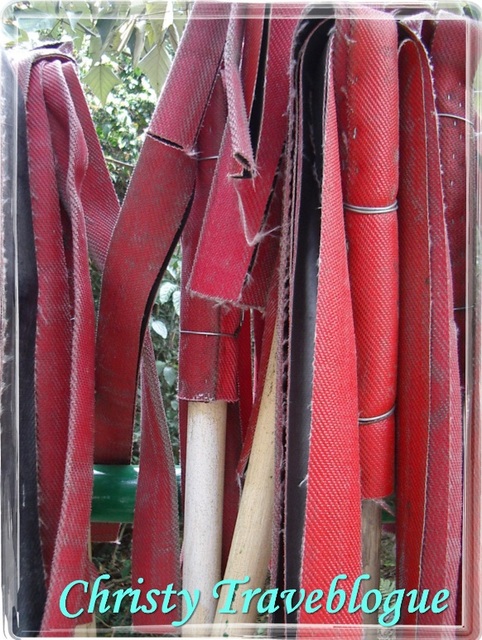 Tip: It's really useful, and comes in as an emergency tool too!
I am not running a contest here, but just sharing something I found interesting and may be intriguing to frequent travellers who may have seen these somewhere before too!
I will reveal the answer in the next post, if there are comments:)