Po Lin Monastery
(Precious Lotus Monastery) is another attraction on Lantau Island not to be missed.
The monastery had come a long way from history, since 1906 when it was first founded by three monks visiting from Jiangsu.
The monastery is one of the largest shrines in Hong Kong, and housed statues of Buddha in the temples.
Joss sticks are seen as one approaches the temple; the smaller but the main entry into the monastery. In Buddhism, devotees usually don't use joss sticks when it comes to worship but as there is a little fusion with the Taoism, Buddhists use joss sticks to aid their prayer and as a form of respect and worship to Buddha. (I think it is all a matter of faith)
However, take note that the joss sticks or incense are not allowed inside the temple and therefore, they are to burnt outside in the available holders filled with ash.
Step into the little shrine and be filled with awe with the simple yet grandeur affair that beholds.
The ceiling were tiled with traditional oriental-based designs.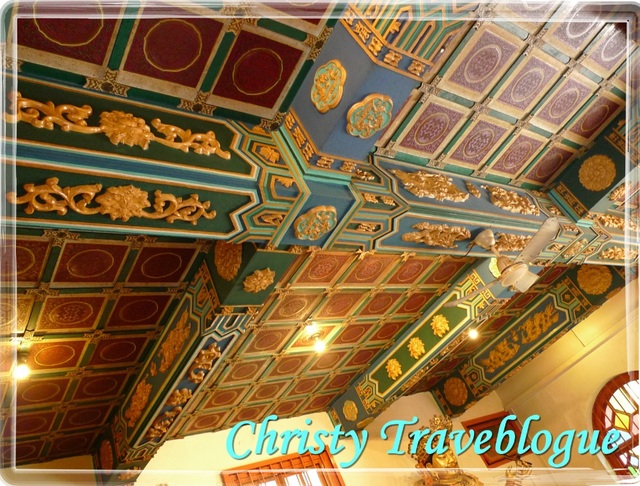 The first shrine housed
Matreya
(Laughing Buddha, or also known as Happy Buddha) to welcome visitors at the entrance.
The Four Heavenly Deities/Guards were spotted at both sides of the small temple and they were known as the protectors.
It is not uncommon for flowers and fruits to be offered as gifts to the deities/gods in the temples to denote respect.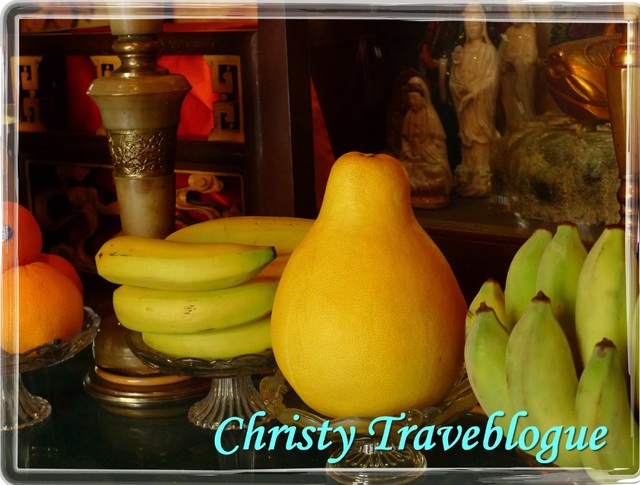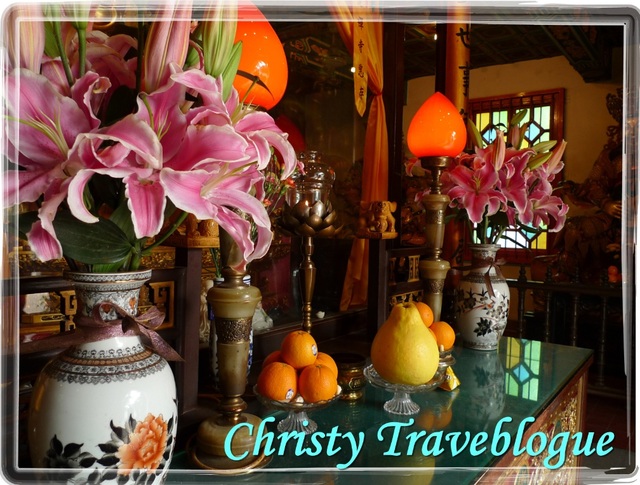 Step outside of the shrine and there is a small garden before the main temple which sits right behind the earlier shrine and rests above the steps.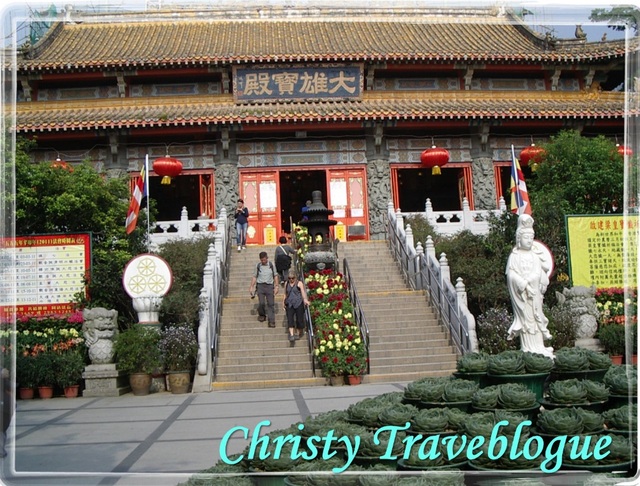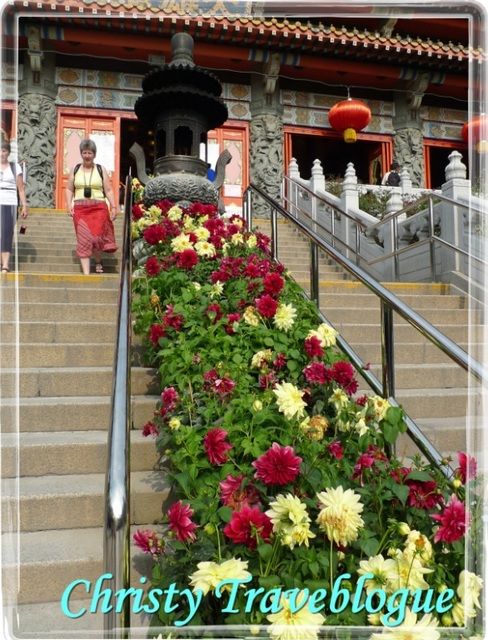 Spot the white and sacred statue of the
Godness of Mercy
amidst the beautiful cacti surrounding.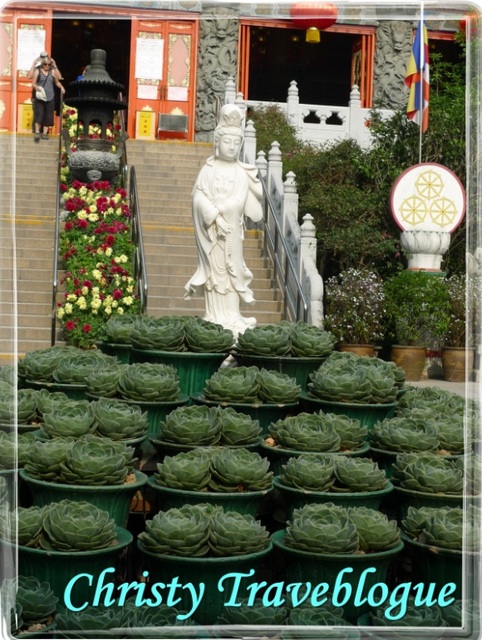 Behold the rich and striking colors of red, gold and orange which define the identity of Po Lin Monastery as you step into the main temple, which is intricately adorned with the amazing oriental motifs appearing on the ceiling, walls, pillars, door and even the main altar.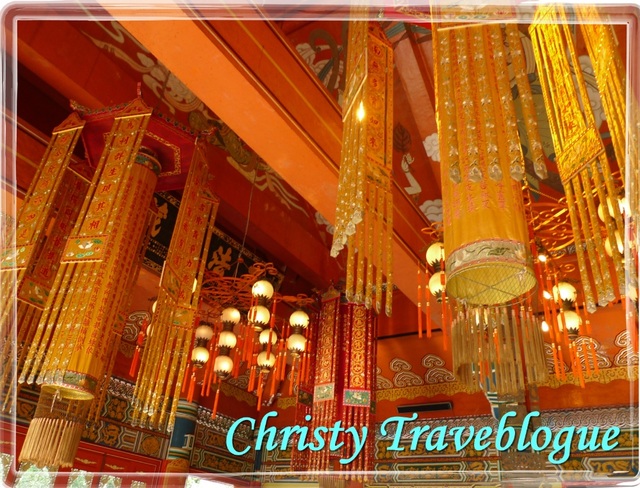 The
main attraction
in the main temple, however, lies in the three statues one looks at in awe when entering the temple.
Three Buddha statues are sitting inside the main temple represent the
past, present and future of Buddha.
It may not be a really big temple, but the beauty of the temple truly leaves one speechless.
While admiring the beautiful architecture of the temple from the outside before you leave, do take in the picturesque view of the Giant Buddha which can be seen from this temple.
Visitors are reminded to remain silent as a sign of respect to the worshippers, but I am sure many would be in awe and admiration (whether you are a believer or not) and the place left not only vivid memories but also a deep sense of serenity and peace as you walk away.
Next: Wisdom Path