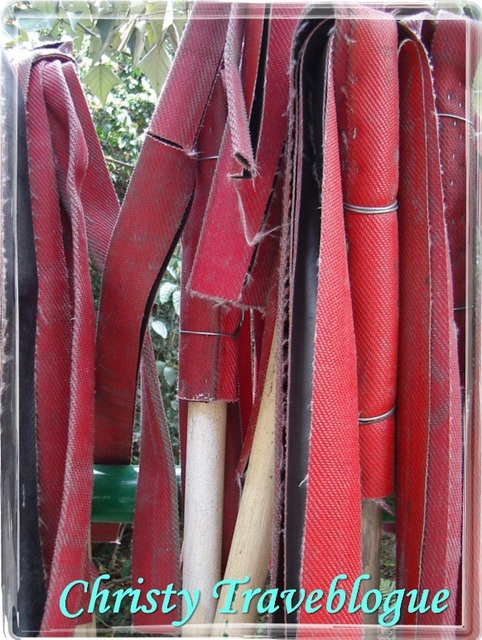 When I published this photo in my blog two days ago, I had no idea that it was going to garner a small group of responses, and almost drove one crazy!~
Well, I wanted to post the answer a little later, but fearing the sanity of those who guessed, I will be revealing here:)
Ashley
, as mentioned, you were really close to the answer, and I was not kidding about it:)
These are actually, get the word,
FIRE-Beaters
(though, it was a close translation of the functional word from Chinese)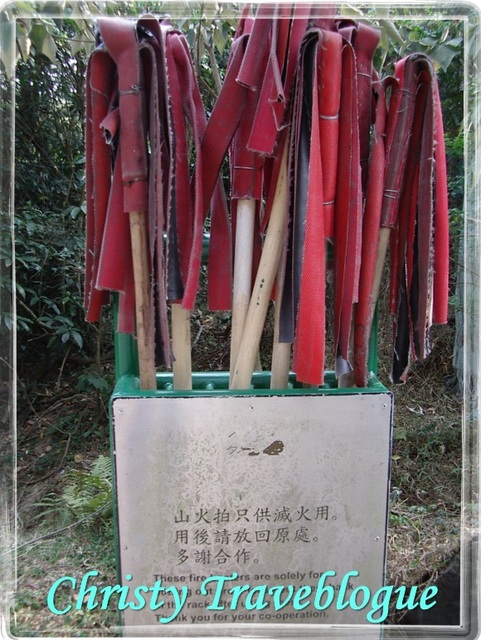 These were found along a path in the clearing of the woods; well, not exactly the thick forests you are imagining but one that ones takes a short leisure walk to enjoy the scenery.
I think they were the villagers' odes to putting out fires fast, and maybe it was an effective method concocted by the locals.
I found these rubber flaps really interesting and when I saw them, the first thought that came to my mind was that these were mops/cleaning flaps and boy, was I amazed to see the instructions/signs.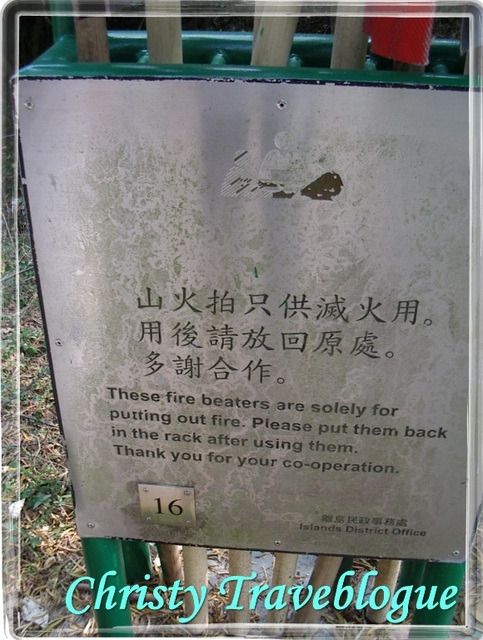 Guess it really worked, and after doing some research, they do actually exist and are effective due to the rubber's anti-flammatory material.
Now, how about that?
Have you seen anything like this before??