A short walk away from Fontana Di Trevi (okay, not such a short walk after all), is the adjoining Spanish Steps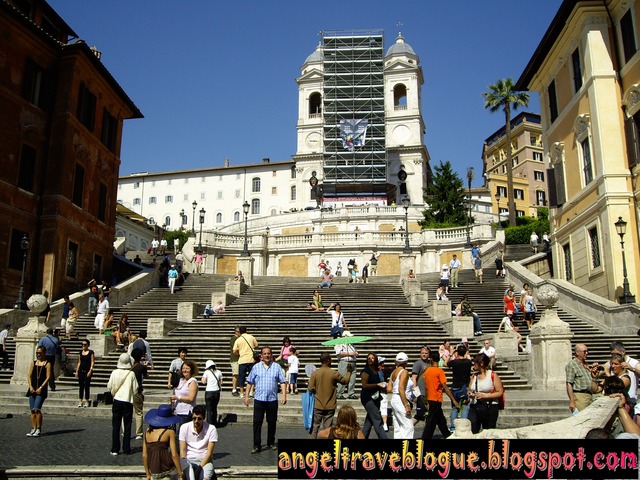 Wikipedia:
The Spanish Steps (Italian: Scalinata della Trinità dei Monti) are a set of steps in Rome, Italy, climbing a steep slope between the Piazza di Spagna at the base and Piazza Trinità dei Monti, dominated by the church of Trinità dei Monti. The Scalinata is the longest and widest staircase in Europe.[1]

The monumental stairway of 138 steps was built with French diplomat Étienne Gueffier's bequeathed funds of 20,000 scudi, in 1723–1725, linking the Bourbon Spanish Embassy to the Holy See, today still located in Palazzo Monaldeschi in the piazza below, with the Trinità dei Monti above.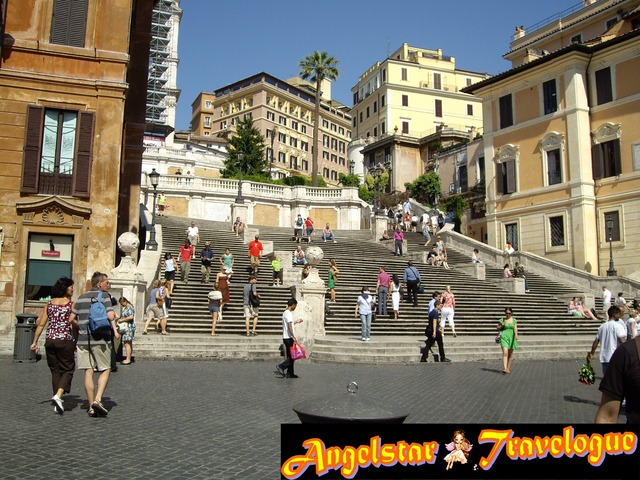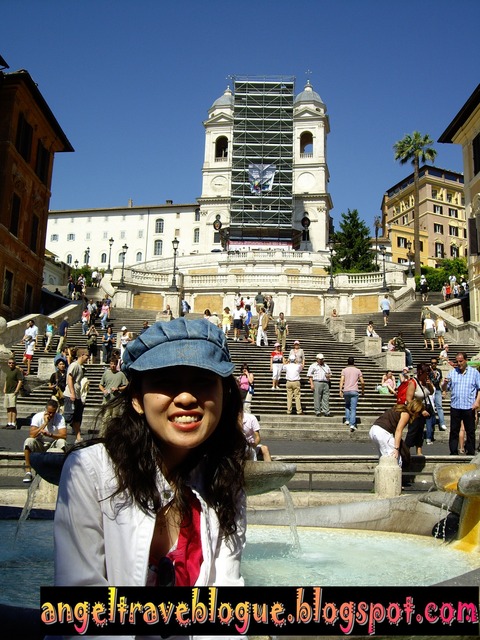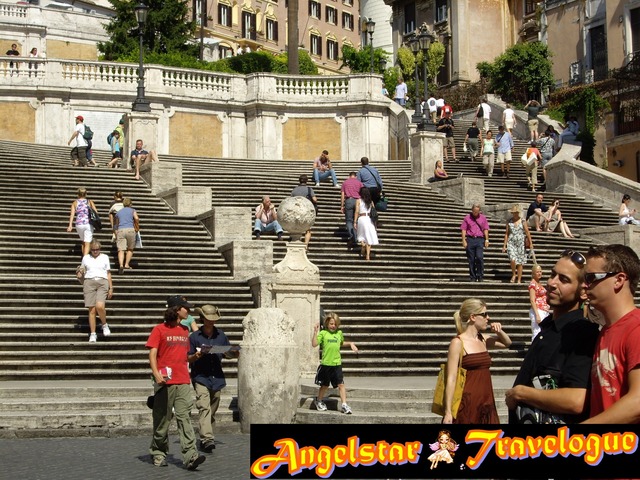 Wikipedia:
Today's USE
During Christmas time a 19th-century crib is displayed on the first landing of the staircase. During May, part of the steps are covered by pots of azaleas. In modern times the Spanish Steps have included a small cut-flower market. The steps are not a place for eating lunch, being forbidden by Roman urban regulations, but they are usually crowded with people. The apartment that was the setting for The Roman Spring of Mrs Stone (1961) is halfway up on the right. Bernardo Bertolucci's Besieged (1998) is also set in a house next to the steps. American singer/songwriter Bob Dylan refers to the "Spanish Stairs" in his classic "When I Paint My Masterpiece" (1971).

The Spanish Steps, which Joseph de Lalande[5] and Charles de Brosses noted were already in poor condition,[6] have been restored several times, most recently in 1995.
There's horse carriages nearby this crowded place.