While waiting for my train back to Hilton, which is on the other side of Rome (near to the airport), we decided to just have a quick dinner at the fast food joints available at the terminal.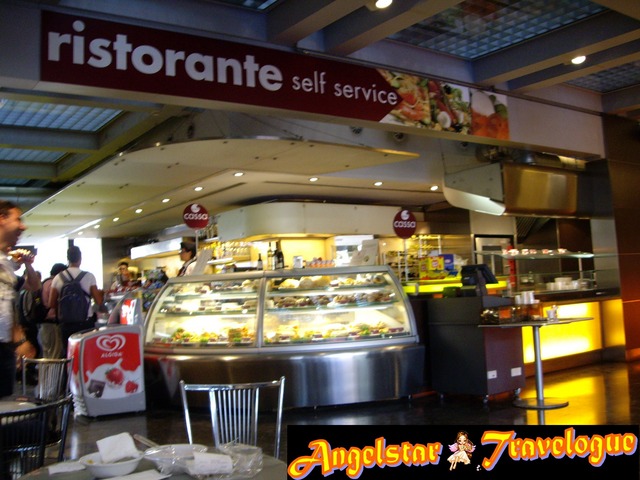 Healthy start with fruits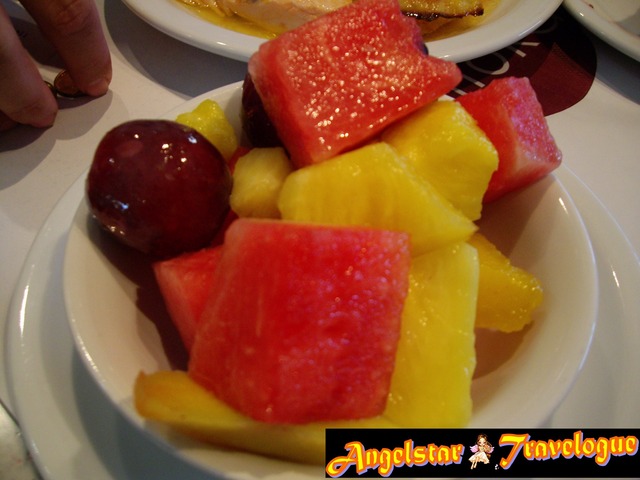 Not so healthy since they usually come with heavy syrup here!:p
Poached salmon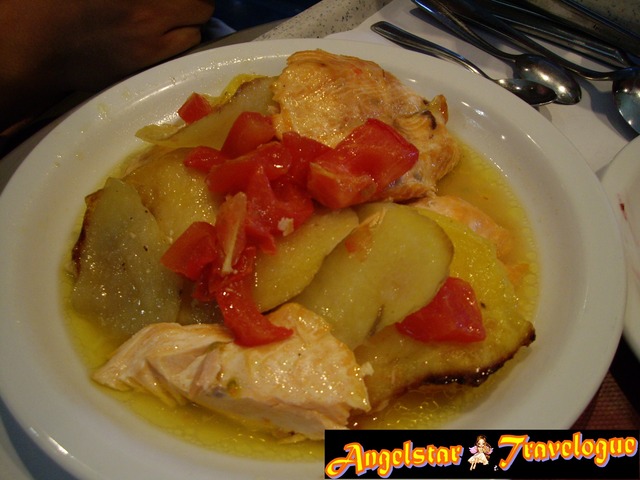 And a nice slice of berry-laden cake for celebration!