One of the most romantic and lovely landmarks in Rome is this fountain; the Fontana Di Trevi, also known as the Trevi Fountain in English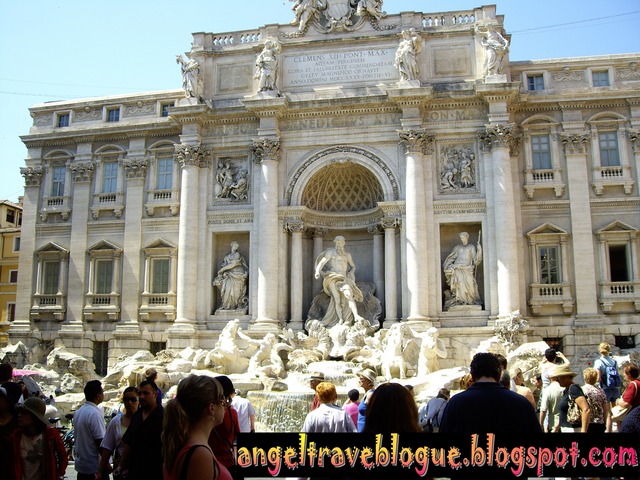 Wikipedia:
The Trevi Fountain (Italian: Fontana di Trevi) is a fountain in the Trevi rione in Rome, Italy. Standing 25.9 meters (85 feet) high and 19.8 meters (65 feet) wide, it is the largest Baroque fountain in the city.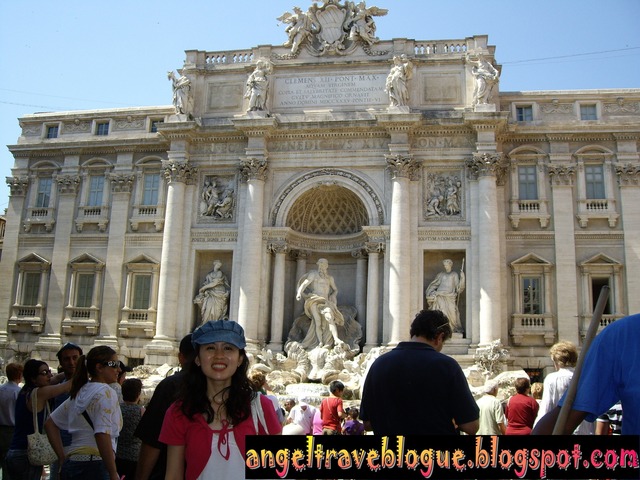 WikipediaIconography
The backdrop for the fountain is the Palazzo Poli, given a new facade with a giant order of Corinthian pilasters that link the two main stories. Taming of the waters is the theme of the gigantic scheme that tumbles forward, mixing water and rockwork, and filling the small square. Tritons guide Oceanus' shell chariot, taming seahorses (hippocamps).

In the center is superimposed a robustly modelled triumphal arch. The center niche or exedra framing Oceanus has free-standing columns for maximal light-and-shade. In the niches flanking Oceanus, Abundance spills water from her urn and Salubrity holds a cup from which a snake drinks. Above, bas reliefs illustrate the Roman origin of the aqueducts.

The tritons and horses provide symmetrical balance, with the maximum contrast in their mood and poses (by 1730, rococo was already in full bloom in France and Germany).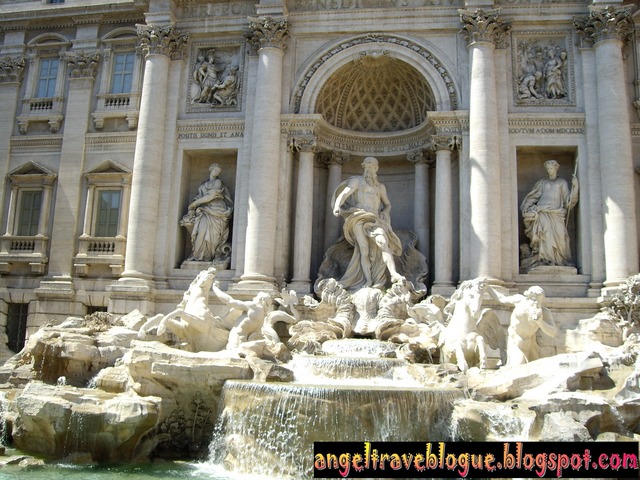 This landmark has been featured in a few movies; and one in TVB's drama about pilots and stewardesses.
Maybe it was due to that movie, which I linked this fountain to a romantic notation when in fact, it doesn't really have much of a romance in its construction.
Nevertheless, I still find this structure impressive and just lovely:)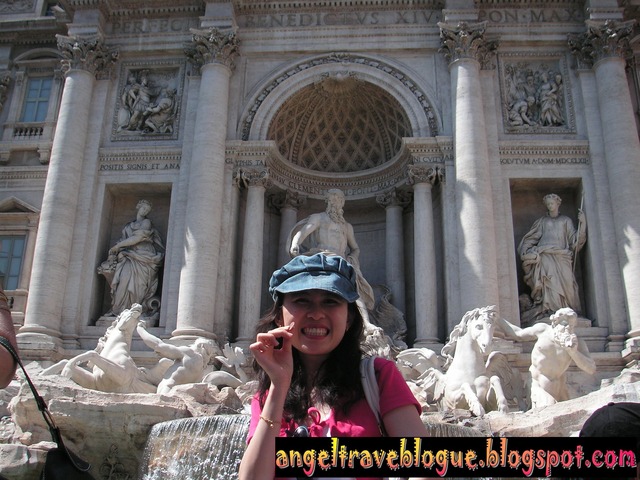 Ooooh, there is also a unique and popular tradition when you are here; that is you should throw a coin.
It signifies that you will one day return to Rome!
Wikipedia:
Coin throwing
A traditional legend holds that if visitors throw a coin into the fountain, they are ensured a return to Rome. Among those who are unaware that the "three coins" of Three Coins in the Fountain were thrown by three different individuals, a reported current interpretation is that two coins will lead to a new romance and three will ensure either a marriage or divorce. A reported current version of this legend is that it is lucky to throw three coins with one's right hand over one's left shoulder into the Trevi Fountain.

Approximately 3,000 euros are thrown into the fountain each day. The money has been used to subsidize a supermarket for Rome's needy. However, there are regular attempts to steal coins from the fountain. [9]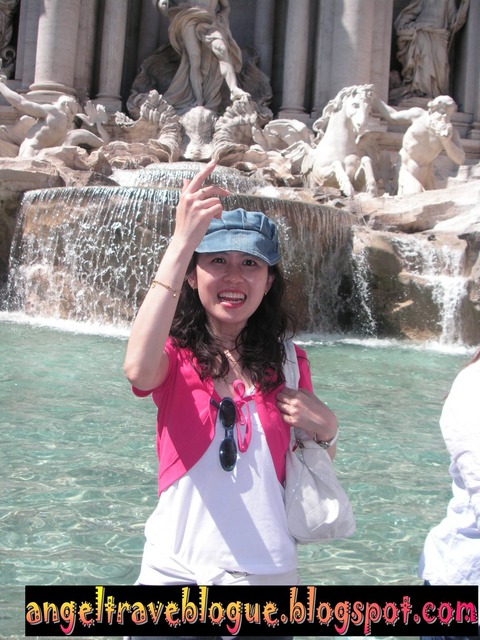 Ain't that a good thing; of course, I won't be excluded from joining the fun!
As usual, there is a lady in a lovely frock nearby for you to capture photos with her (for a fee, again), so I just capture her from afar!:)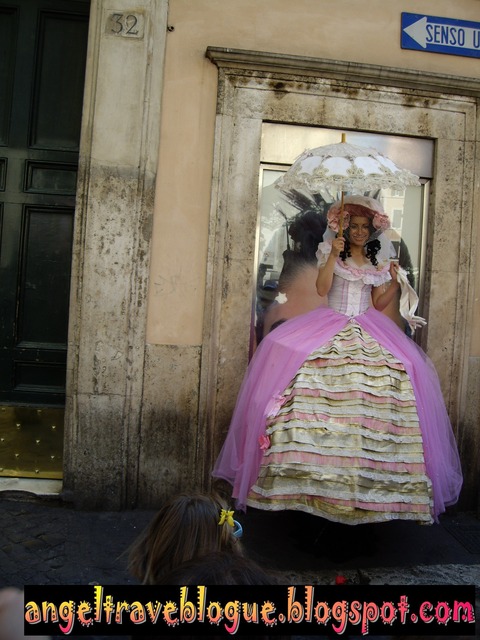 To be continued...