When one is in Shanghai, how could one miss out on one of the world's busiest shopping streets;
Nanjing Road?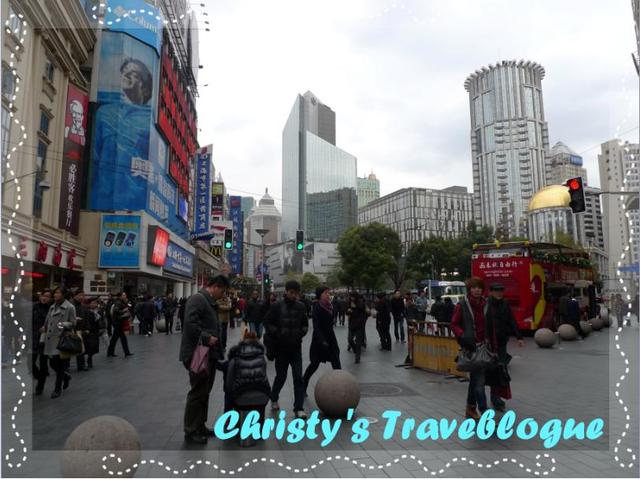 This is one of the main streets in Shanghai and besides being one of the busy ones in the world, it is also the world's longest shopping street; running along for
6 kilometres
long.
There are
two sections of Nanjing Road
; which runs in a west-east direction:
1.
Nanjing Road East(南京东路)
- located in Huangpu District (黄浦区) and starts from the west; the famous local attraction, The Bund (外滩) to People's Square
2.
Nanjing Road West (南京西路)
- starts from People's Square and ends at Jing'an District
No matter which day or whatever time you are there, there is always a crowd and it is not unusual to find yourself surrounded by people; be it locals or tourists. I don't see much change in that part since the last time I was here but hey, this is already a well-developed city; a cosmopolitan city in fact.
This high profile shopping street attracts at least
a million or more visitors each day
.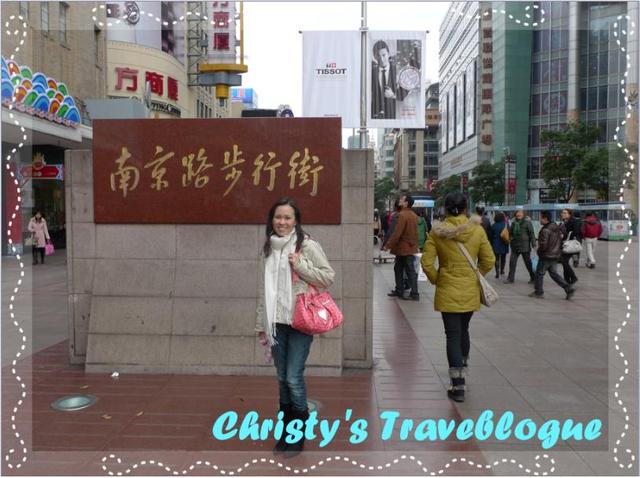 Nanjing Road East is mostly for pedestrians and highly commercialized
.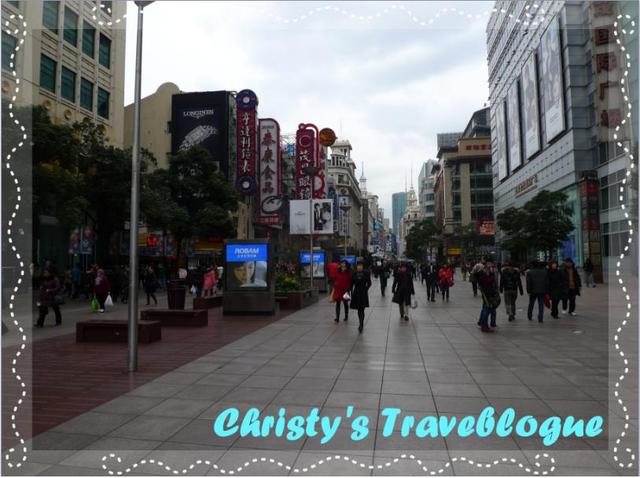 One can expect to see lines of domestic retail outlets, eateries, shopping malls and boutiques. It is a place where most of the local residents can be seen hanging around as well; and one can find a variety of things to shop here depending on the budget.
In fact, I see a lot of locals shopping around here.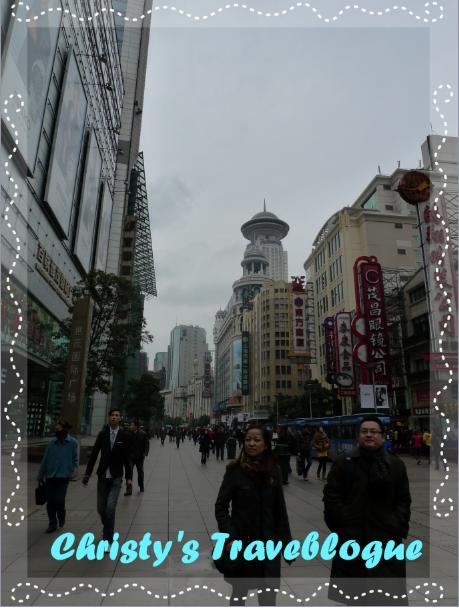 There is a
Nanjing Road Pedestrian Mall
, where the most of Shanghai's domestic outlets are located and it is also the home to Shanghai's oldest and largest department store.
However, the contemporary culture was obviously seen in the outlets there with the traditional eateries blending in with the modern fast food restaurants.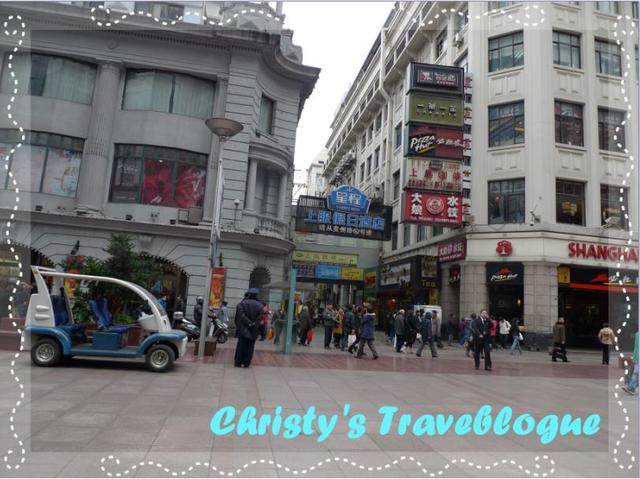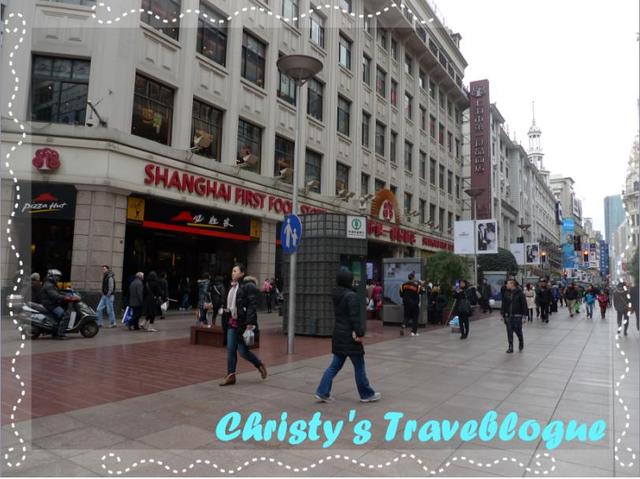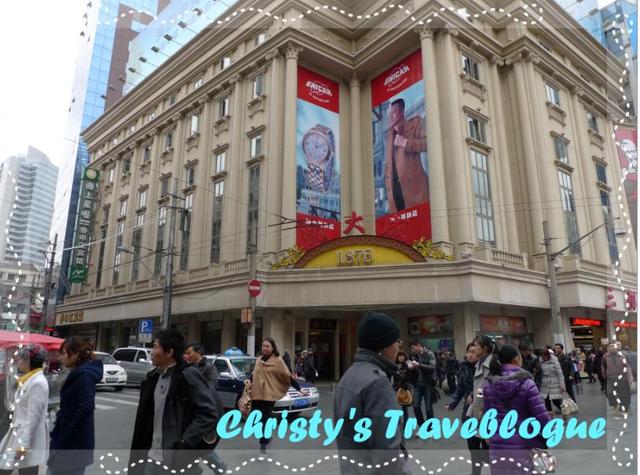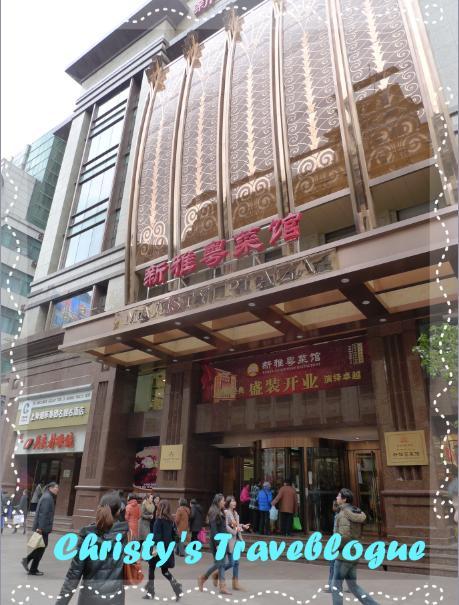 One can even spot an electric train running through the city; or rather, the pedestrian walk.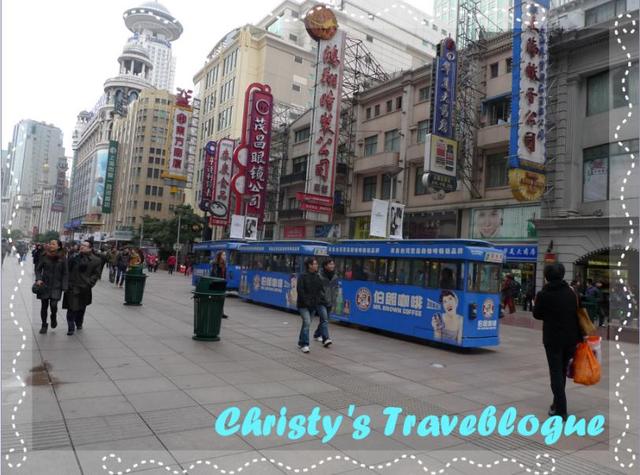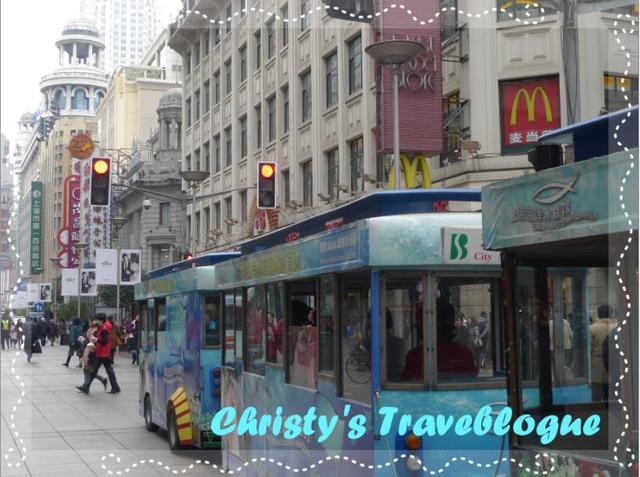 One of the local cabs; but I'd advise to take the licensed taxis
The pedestrian mall, or the the
end of the Nanjing Road East is located at People's Park
, where one can find the Metro Station (Line 2).
Nanjing Road West
is home to the more upscale shopping centers and outlets, offices, and even five-star hotels.
For more higher end shopping, one can visit Huaihai Road as well; which is another popular shopping destination and is more preferred by the affluent local residents.
Transportation/How to Get There:
1.
Take the Metro Line 2
and one can opt to get off at any of the following stations:
a. Nanjing Road (E.)
b. Nanjing Road (W.)
c. People's Park
d. Jing'an Temple
(The first three are the more popular stops to see all the above sights)
2. Take a cab, if you have the budget :)
If you are in Shanghai, enjoy a walk down the world's longest and one of the busiest shopping street; Nanjing Road.
Shop, eat, or just walk and people watch here are just simply some of the activities to be named.
Whatever you do, just be sure to have fun and at the same time, be cautious of pickpockets (a normal tip wherever you go).