I don't really enjoy being in a guided tour group when I am traveling; I don't know why although it seemed like an old-age and convenient way to travel and I do not have to worry about a single thing. From food to accommodation to the places to visit and schedule, everything is covered under the tour itinerary.
I guess I just like the part of doing research, planning, checking out good deals, making my own reservations and exploring the places of interest at my own leisure time and according to my own pace (usually everything is in a hurry when you are on a tour).
However, I may consider a tour group when I am older, as it is really a lot easier and transportation are all settled by them and all I need to do is pay.
I have recently had my experience with a tour group as I joined my mother-in-law who booked us a tour to visit two states in the Jiangsu province; Wuxi and Hangzhou.
It was a nice gesture, and I am not complaining to spend time to travel with her and my father-in-law, as my hubby had been doing previously.
I wouldn't say it was the most memorable experience, to travel with a tour group, I mean, as I felt despite them being a local tour, things were terribly disorganized and the tour guides just did not seem to be that hospitable, despite being knowledgeable. No complaints about the first tour guide though, but well, I will leave that in another story.
Signing up with a tour meant following a planned itinerary and our day started early as we were told to gather and meet at the Suzhou Bus station where we would be picked up by a local contact person to guide us to Wuxi; our first destination.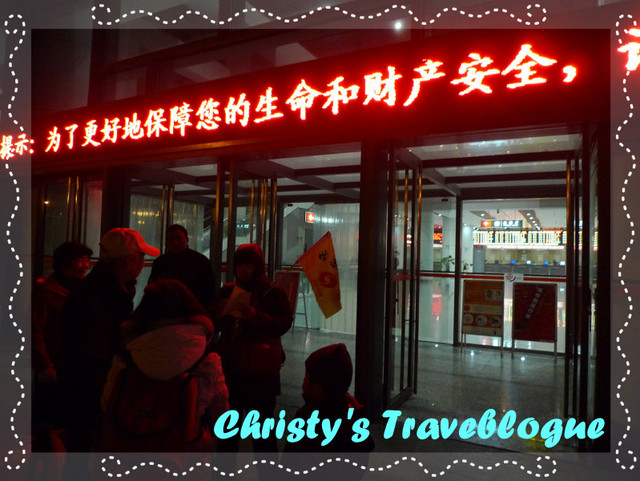 That translated to waking up at 4.00-5.00am and arriving at the bus station at 6.00am.
While we were waiting outside the bus station and freezing ourselves as it was really cold, I was impressed with the group of early bird vendors who have taken to the streets at that hour.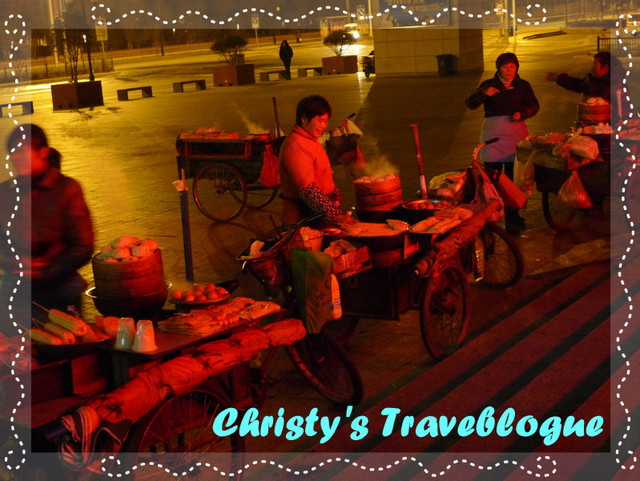 They seemed to be up and about, and I am sure this is their daily routine; as this is what they do for a living.
It was not that much warmer inside the bus station, as I have learnt while sitting and waiting for the bus and watching how people curl on their sides on the metal chairs. (I wonder why there were metal chairs instead of chairs with a little fabric to keep us well, a little warmer)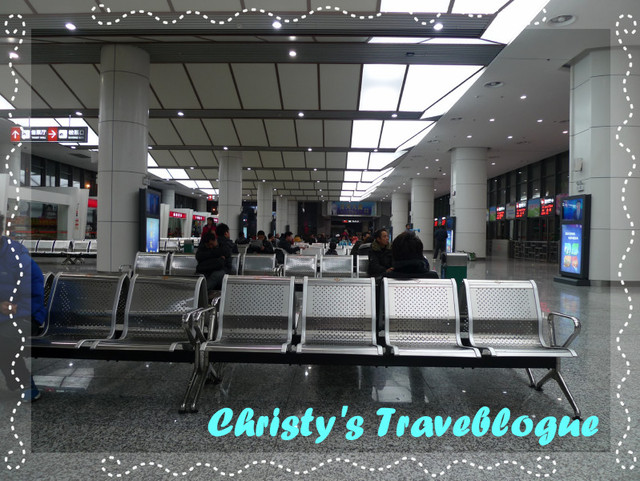 Our bus departs at 6.30am, from this gate.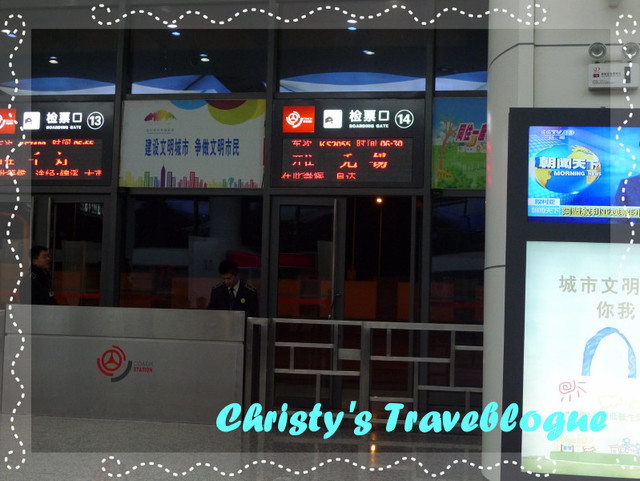 The tour guide was punctual and he boarded the bus at one of the stops. Anyway, I was quite glad that the tour group was rather small, and the whole bus was quite spacious for that small crowd in our group.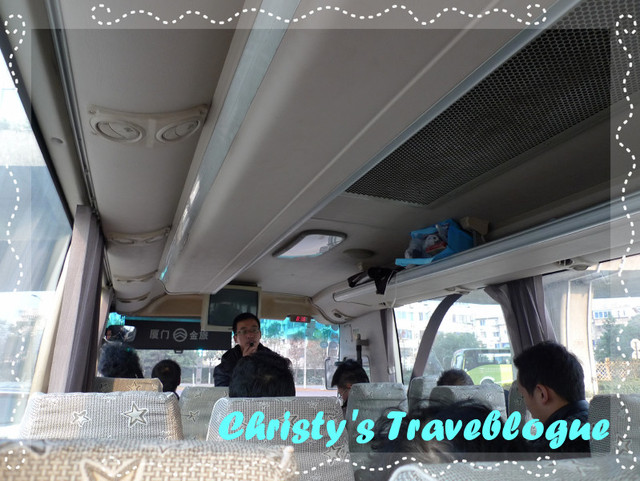 We were told to wear a badge; which is to identify the tour group during our visit to the tourist attractions. That aside, it makes me feel like I am back in school!:p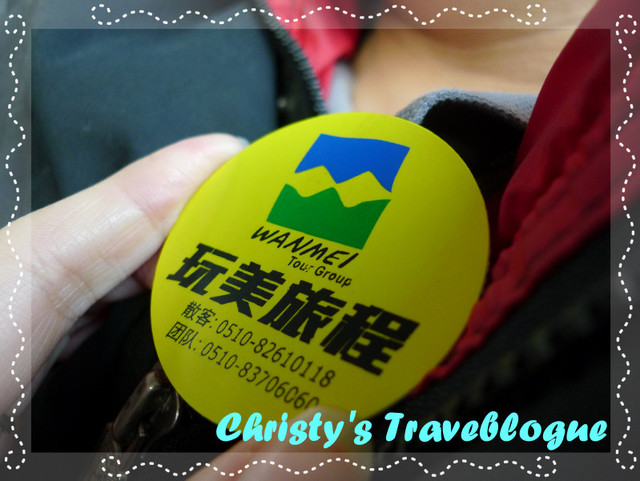 Our tour guide, Xiao Jiang, was a rather serious guy, but a responsible one, I must say as he was quite diligent in his job and at the same time, sensitive to his group's needs; which to me deserved a mention here on my blog.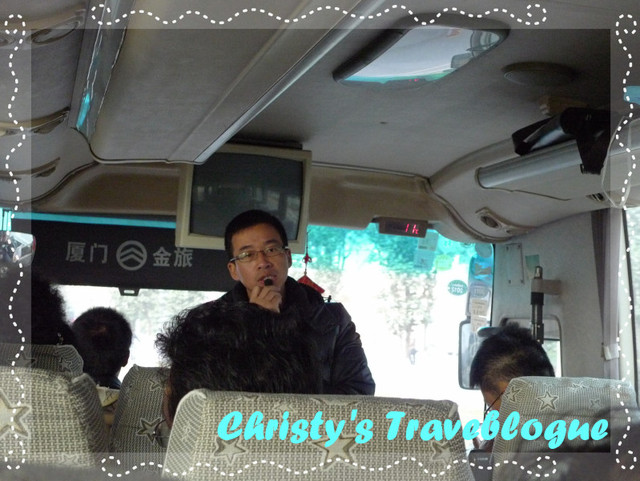 He was the tour guide to bring us through Wuxi's attractions, on the first day.
I will be covering on the interesting places we visited in Wuxi in my following posts...