Shortly after checking in, I went to the nearest shopping centre (not a problem at all staying in the Swissotel) to scout for lunch with my colleague.
We settled on this Taiwanese cafe; Xin Wang cafe for lunch.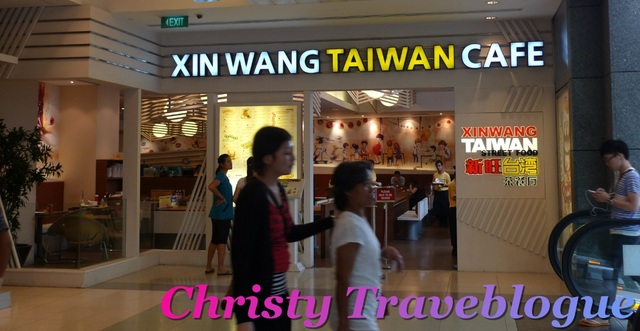 The wallpapers in the cafe were creatively designed with the comical caricatures to represent the scenes of a market and it matched the menu perfectly!~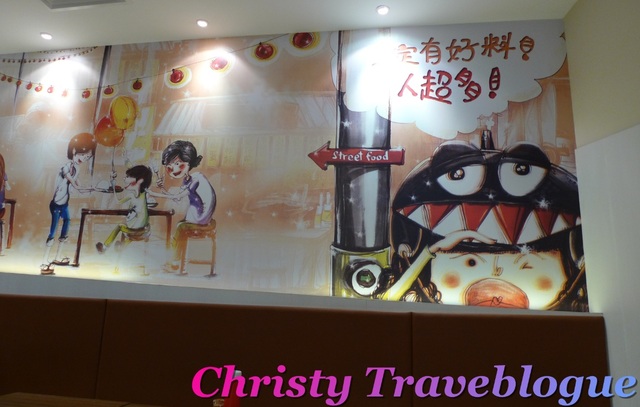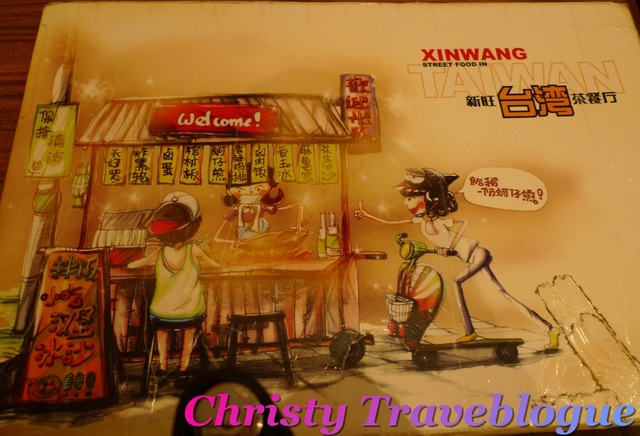 The interior design of the restaurant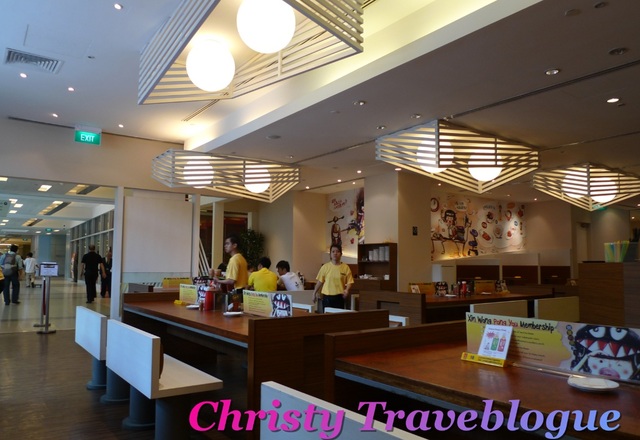 I ordered the Homemade barley with additional pearls (SGD$2)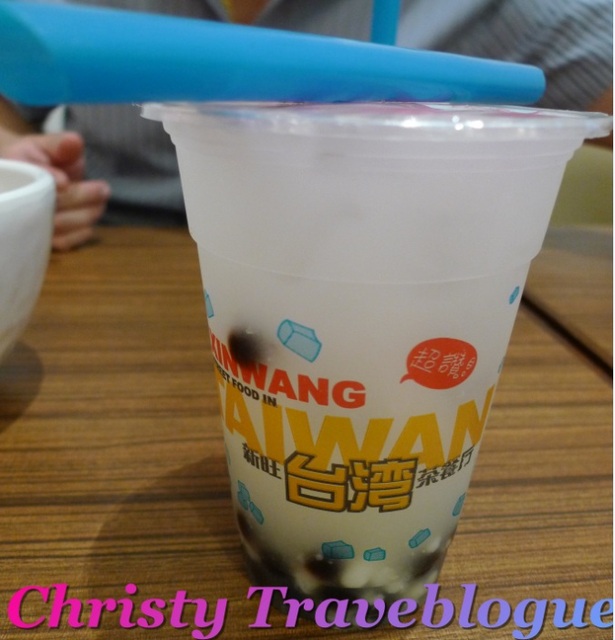 (Yup, I am a huge barley fan!~ ;P )
It was quite refreshing after our flight and the journey from the airport; not forgetting the long queue during check in!
Braised minced pork with egg (SGD$6.80)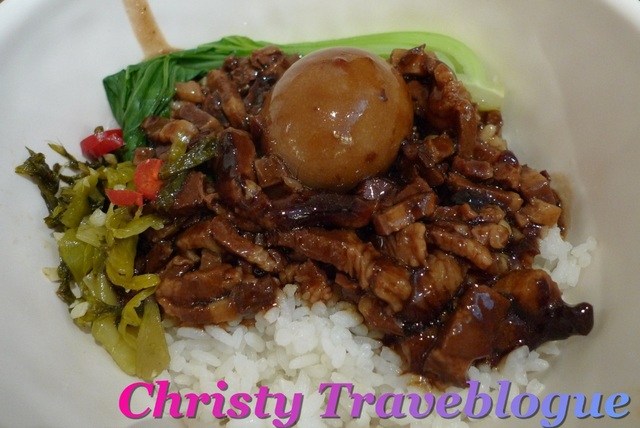 Side dishes
Fried fish paste with sweet and sour sauce (SGD$5.80)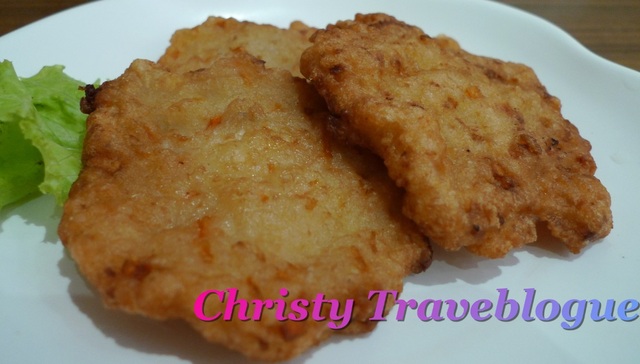 It was not too bad; although I expected it come with the gravy itself already on the fish paste instead of having the sweet and sour sauce served separately.
It was just like chili sauce accompanying the fish paste.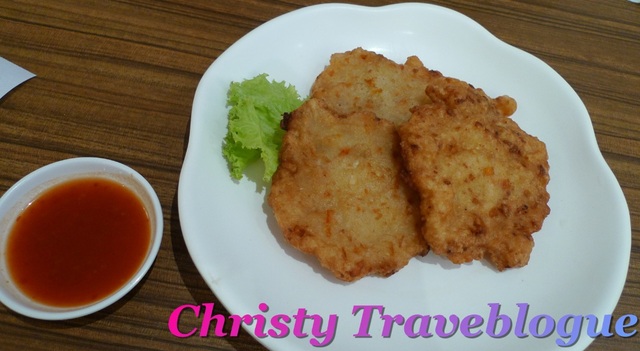 Taste wise, I liked it too!~
Deep fried tofu with fish paste (SGD$4.80)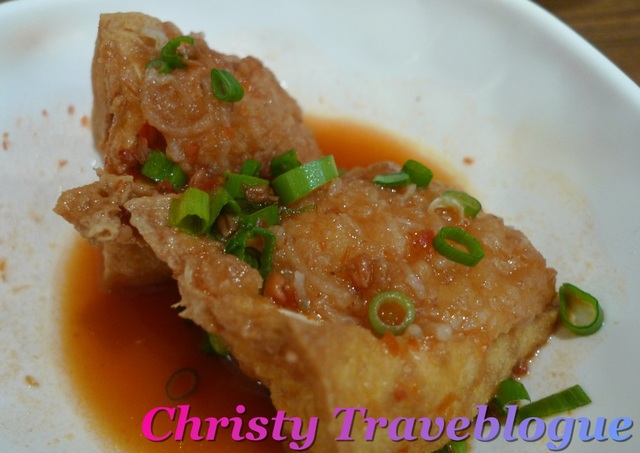 It was just average in taste; nothing extraordinary.
Dessert was a special recommendation by the waitress; it was a new addition to the menu: Special pomelo with mango and sago pudding.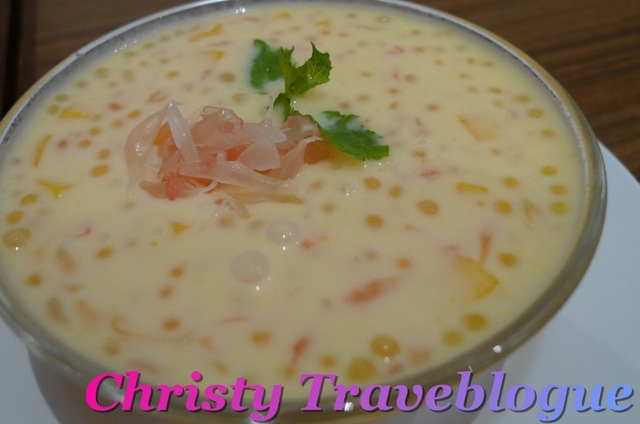 I was not too enthusiastic about it; as I am not a fan of mango.
Overall the food here was not too bad; and the price was reasonable as well; provided we don't convert to our local currency where everything will be doubled!~