Sad to say, besides the luxury hotel in my last
post
, I was mostly in business meetings throughout my time in Hua Hin and I did not have the opportunity to explore this little town much, though the opportunity came on one evening when our organizers transported our entire team in a convoy-style to breathe in the fresh air from the hills and dining out experience.
My images of Hua Hin were formed from the many slides traveling through my window on the bus; which was like my only window view of how Hua Hin town really looks alike, and mind you, these were captured when the bus was in motion and I was juggling between talking with my business mates and discussing our corporate plans (yeah, the working bug strikes!)
I can't comment much; with that sneak peek that I get of the local neighborhood, which, at a glance does looks pretty peaceful and less touristy compared to the other regions of Thailand.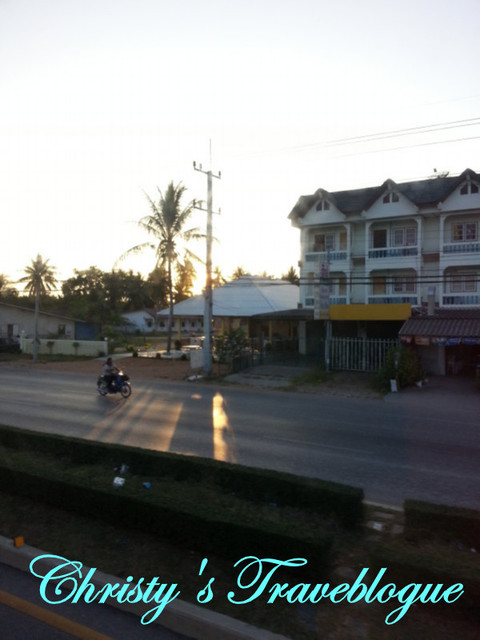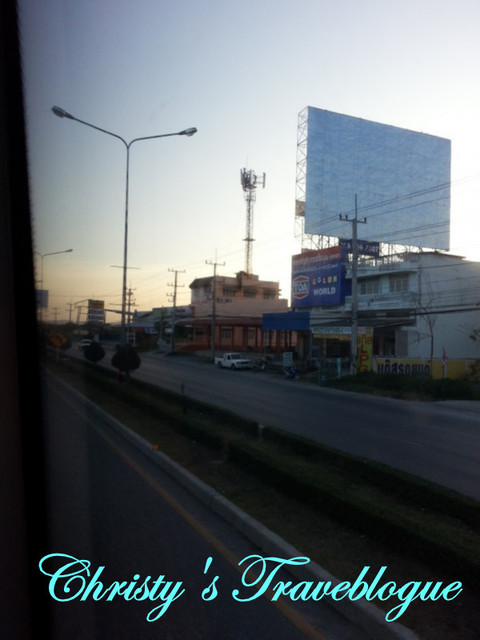 Sad that my memories of Hua Hin consist only of these moving pictures in a flash, and I yearn for the day I return for that leisure trip. I can feel it, I will be there again soon *winks*
The bus ride was a long one; and we were busy chattering in the bus that we did not realize that we have transitioned from the soft hues from dusk to pitch dark of the night as the bus moved with its might to drive up the higher grounds where our dining location is situated.
It was a pleasant surprise and indeed fresh air beckoned as it was a vineyard valley with a breathtaking view; if only it wasn't so dark, or that I was using an actual camera instead of my smartphone.
The
Monsoon Valley
is their own vineyard which covers a rather vast area; though not clearly captured from where we were seated.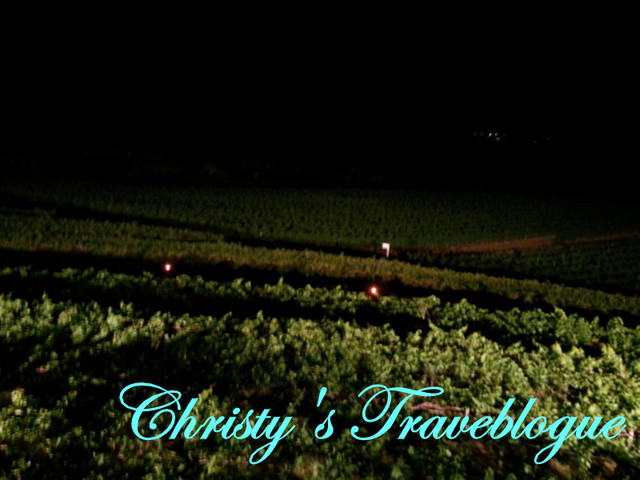 It was an event where everyone is supposed to mingle around, and we were also pleasantly surprised by the awesome hospitality from the folks at the vineyard here as they served us with cocktails, finger food and their locally produced fragrant yet sweet tasting wine which were also on sale at their vineyard store.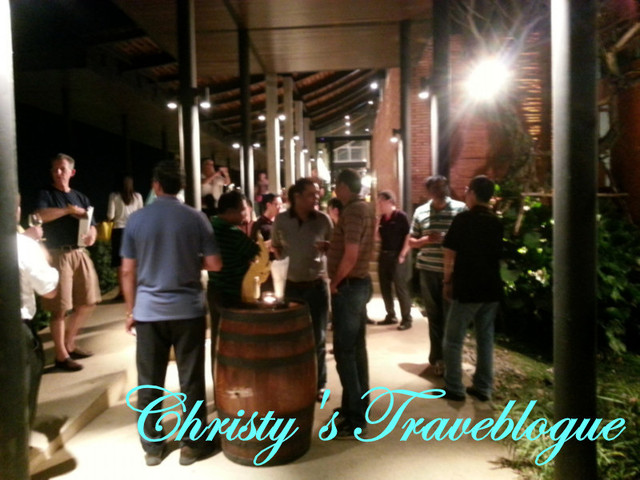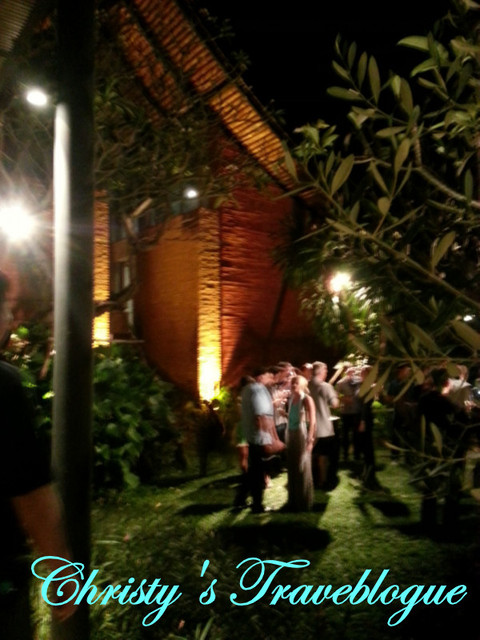 A sneak peek into the dining area - the whole place was reserved by my company I guess; as the waiters were rushing to serve and attend to all of our needs. It was quite a handful already, with the crowd we have among ourselves.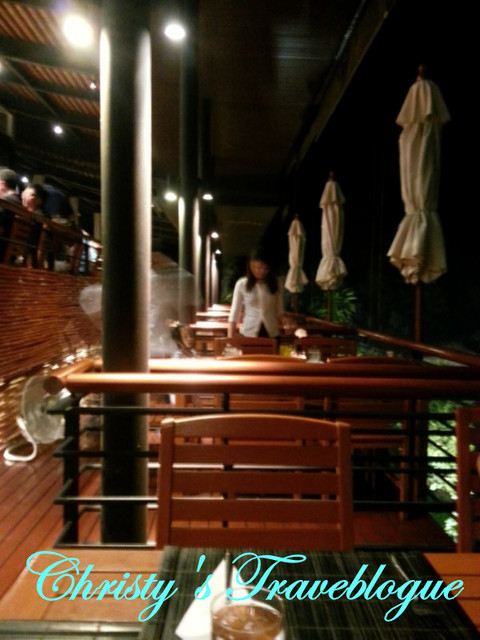 The upper deck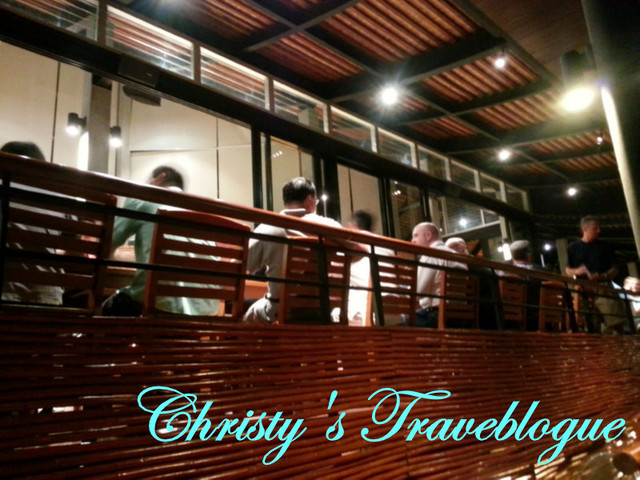 Garden salad
with a rather unique periwinkle colored mousse as the dressing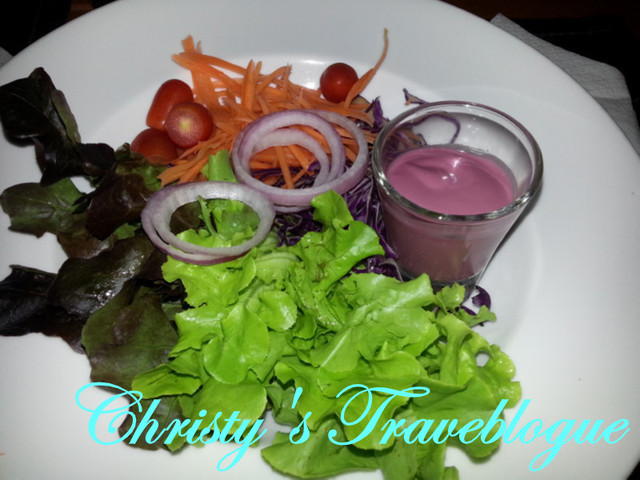 Pan fried seabass served with asparagus and in their special stew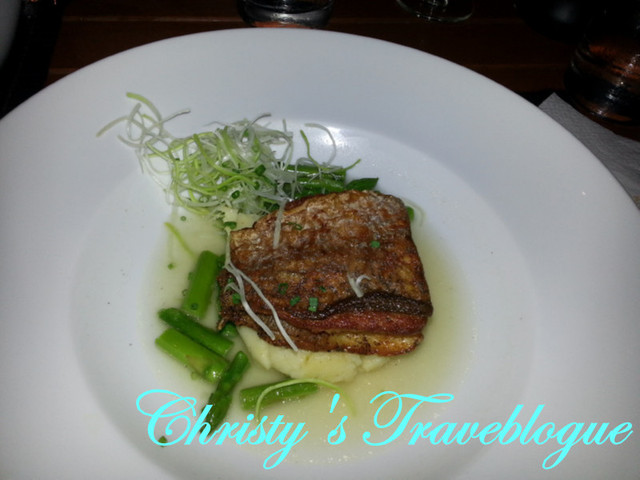 Home made fresh ice cream with their home grown grapes, with the little chocolate tag marking the Monsoon Valley Wines' 10th Anniversary celebration.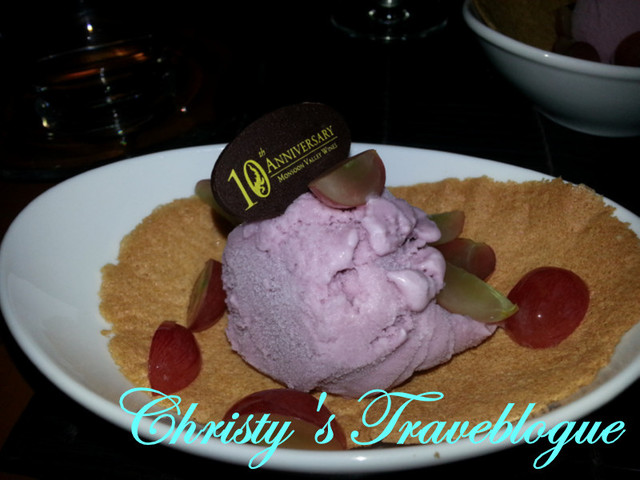 I may not have seen everything in Hua Hin, but feels like this was an experience which says everything, don't you think?