Traveling during winter season is never favored by most people; due to the cold climate and the heavy weight of the thick clothing, not to mention the bundles of layers one have to put on.
I am not exactly a fan, but I am not particularly against the idea of traveling during winter either. In fact, I find it quite fun to be able to layer and stuff my hands into the pockets of a nice and warm coat.
Call me crazy, but I think it's something fun considering that I wear the same type of clothing throughout the whole year here at home as we have only summer all year long:p (I know most people would kill to stay in a place like my home country :)
Anyway, after dinner on our first night, we went out to the nearest shopping mall by cab to do a bit of shopping, and to get some groceries for home.
In City Plaza is the nearest and also one of the most popular malls in the Suzhou Industrial Park area.
If you think that Suzhou is a rural and tourist area surrounded only by canals and village folk, then think again, because Suzhou is as developed as most of the major cities in China/Asia and they offer facilities to the expatriates staying there.
Of course, I can't compare the number of shopping malls to that of Shanghai or New York, but the malls here are still decent and even offers lots of international brands!
(You will see more of In City as I made a few trips there during my stay :)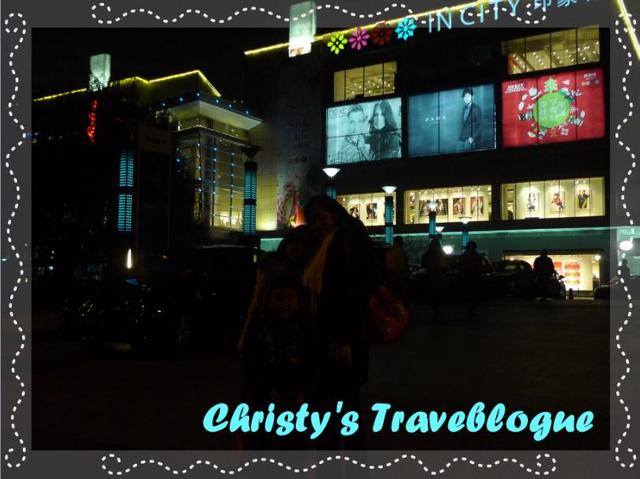 Posing with the kids:)
They never seem to have a problem going out in the cold!
In City offers fashion, food, home stuffs all under one roof with Walmart as their anchor tenant, and international fashion labels like H&M, Zara, Uniqlo, Mango, Next, Promod, DKNY Jeans, Guess, Calvin Klein, and many more!
The best part is, most of them were on sale at that time! *winks*
Anyway, we didn't shop much on the first night, as we only needed to get the essentials; which for me, is something to keep me really warm as I can get cold easily.
My long john or thermal wear!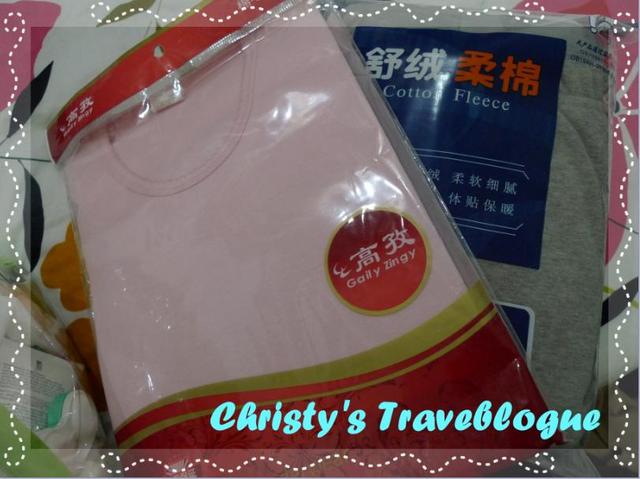 Value buy from my first shopping trip, and kept me warm throughout my trip.
Definitely recommended for anyone traveling to a cold country; don't leave without at least a pair of long john in your luggage!