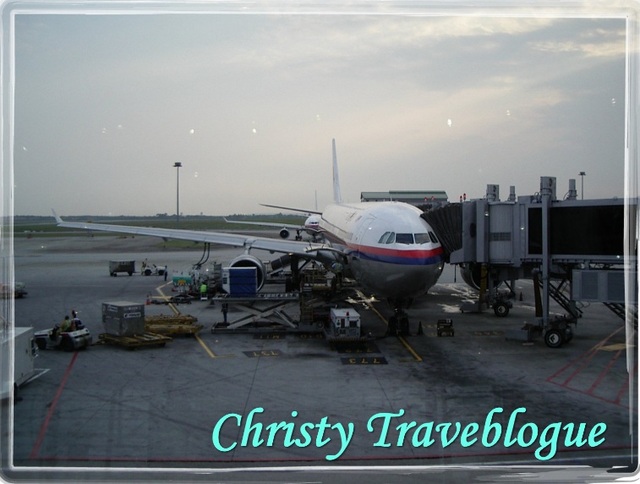 I love the brief wait to board the flight whenever I am flying off for vacation (who doesn't anyway?).
I love looking at the airplane parked out there while being cleaned and inspected by the crew to ensure that the aircraft is safe to carry us and a few hundred passengers to our destination.
If you have noticed from my previous posts, you would have realized that I love taking these same shots each time I travel.
I love looking out of the plane and watching as the plane slowly take its flight into the skies.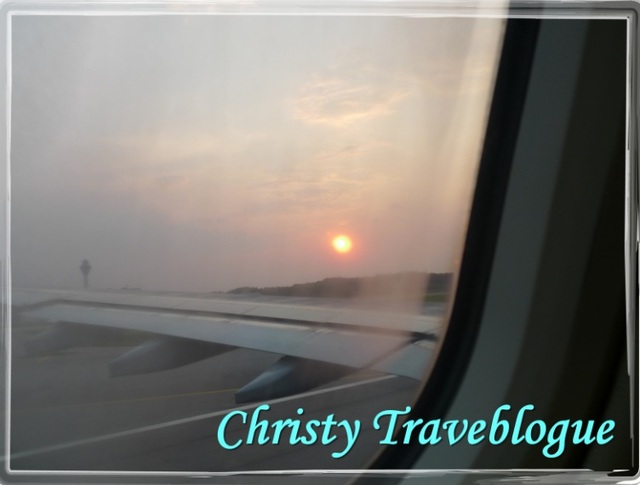 I watched as the wings flapped and then we were already soaring in the skies.
It always makes me praise the Wright brothers silently, for their invention which connects the world together; making the places reachable in a shorter time :)
It was an evening flight to Hong Kong, and we were served our dinner shortly after the plane took off.
My dinner in the air, as I was crossing to the east coast of Malaysia :)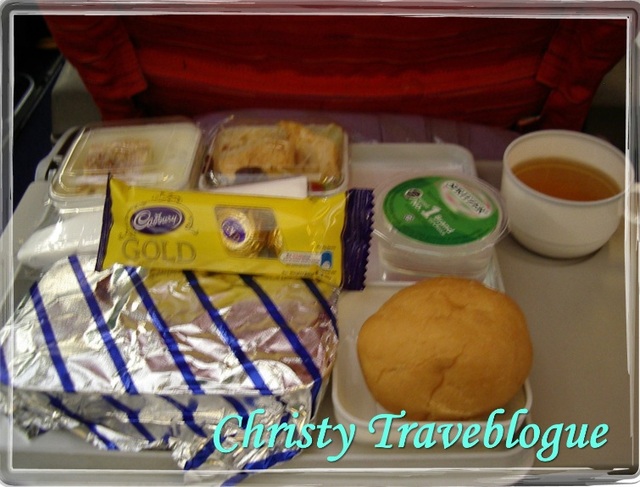 Seared salmon steak with sweet and sour tomato gravy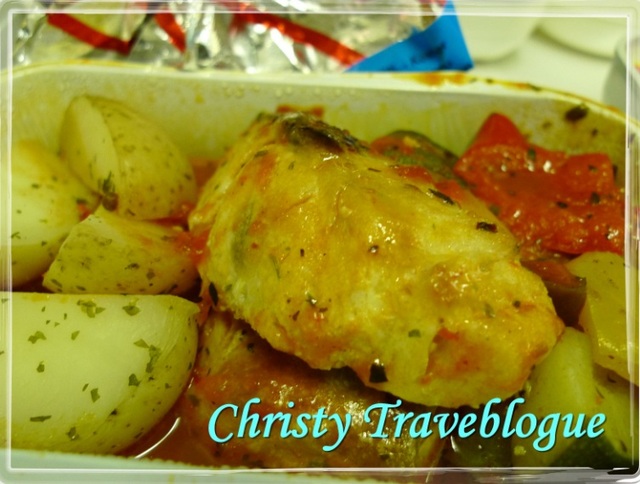 Braised fish fillet with white rice and steamed vegetables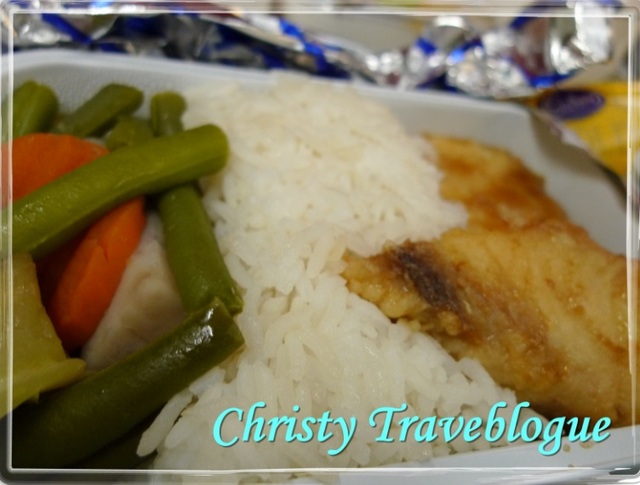 The flight to Hong Kong took about 3 hours and 15 minutes, and as the crew announced the landing, I looked out of my window (again) and saw these specks of light dotting the dark background out there.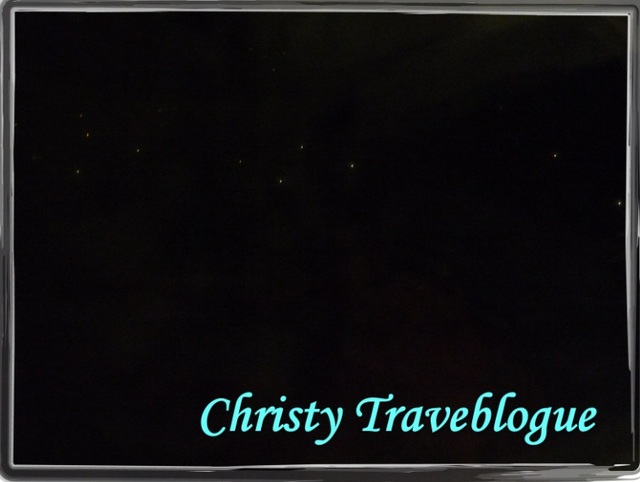 It is hard to make them out there and they do look like little stars dotting the skies, don't you think?
For a momentn, I actually thought that I had landed among the stars! :)
It didn't really make sense though, and I have finally made out to be ships (probably those fishing boats or vessels) out there in the open sea, blanketed by the darkness and clustered all over the place.
It is no surprise indeed, as Hong Kong itself means the fragrant harbor and is world-renowned as one of the busiest international ports in the world.
I spotted a crescent moon at that point too, although I didn't manage to capture it in the photo; it was really a rarity as I don't recall seeing the moon on my many flights at night before.
I smiled as I admired the moon, as it reminded me of a very famous line from China's ancient poet, Li Bai's poem, translated as "Looking at the moon from my window"
Half an hour later, we have landed at the Hong Kong's Chek Lap Kok International Airport, officially marking my second visit to Hong Kong after four years :)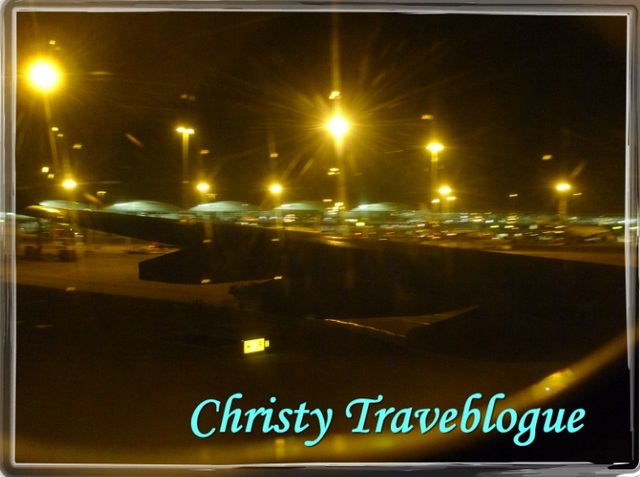 I felt like welcoming myself to Hong Kong as I step into the brightly lit arrival hall of Chek Lap Kok!~ =)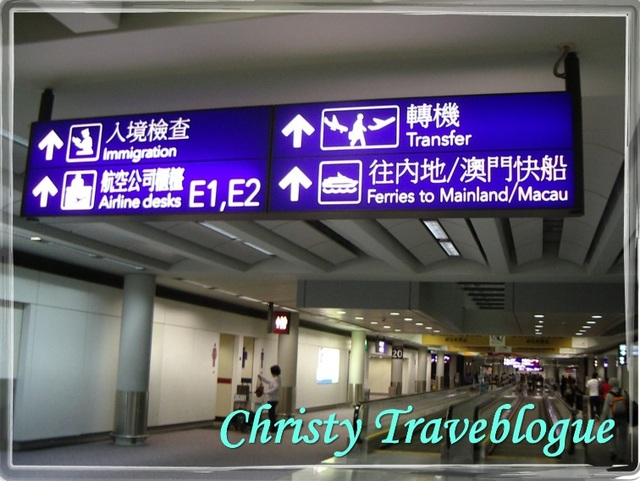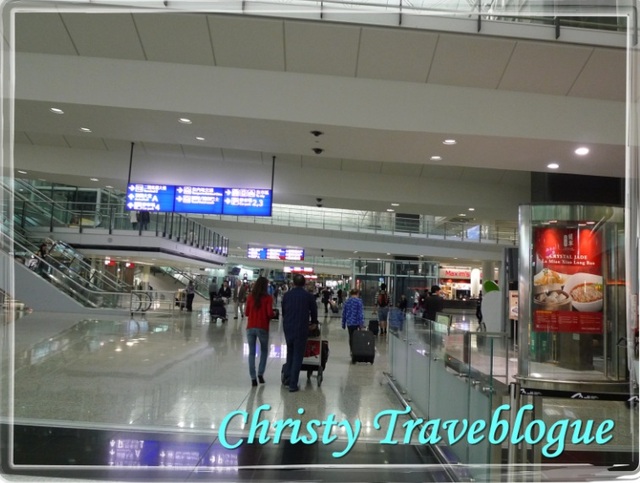 We were picked up a friend at the airport this time, thanks to his kindness, we are enjoying a safe private ride all the way to our airport ;)
Welcome (myself) to Hong Kong again!~