If you are ever in Malacca, you should never forget to take a walk down the famous Jonker Street/Walk, which is located right in the middle of the town.
You could not miss it, as you drive around the town.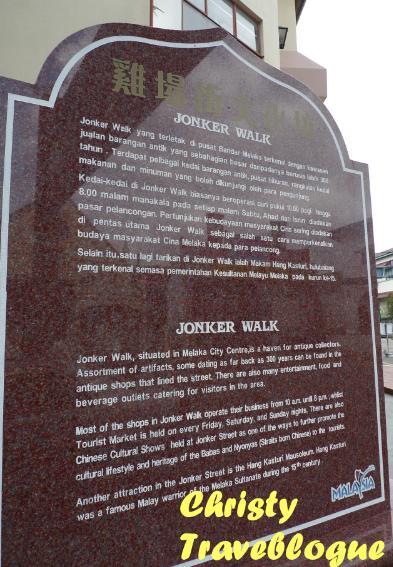 If you can't find it, stop and ask any local and you'd be sure to get your directions.
It is famous for the shops along the streets in the day, and the night market at dusk.
This time, due to time constraints, we only traipsed the famous street during the day.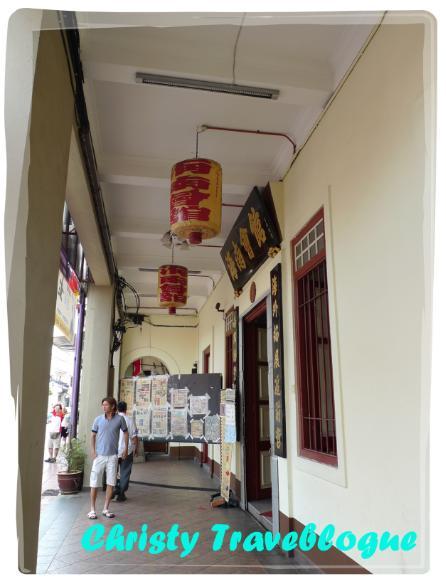 Jonker Walk/Street is lined with rows of shophouses and also stalls along the street, beckoning to tourists on foot to taste/buy their products.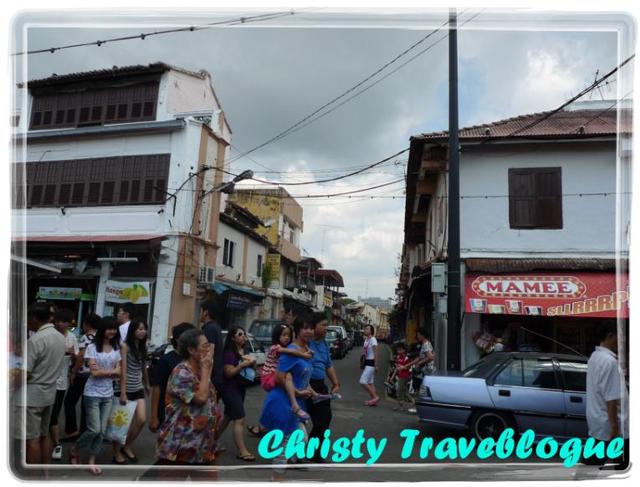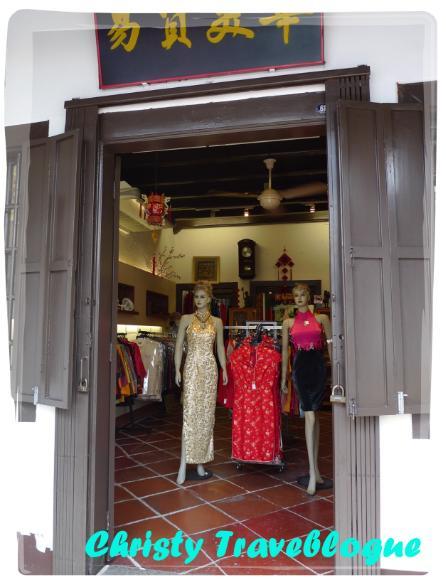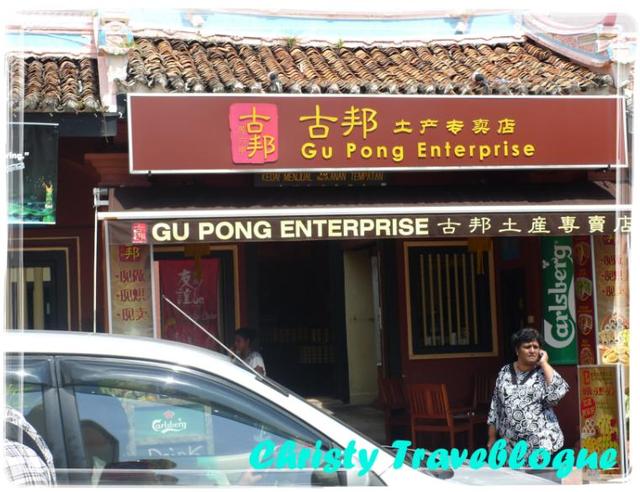 There were lots of interesting things to look out for; from antiques to clothes, to collectibles, souvenirs and even local famous food!
Pineapple tarts and cendol are found in most of the shops around here; and they are all freshly baked from the oven.
Pineapple tarts are trademark local products of Malacca, and is especially popular among local tourists.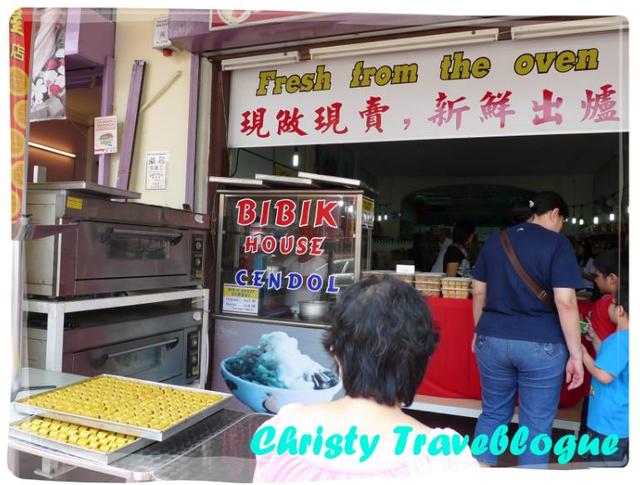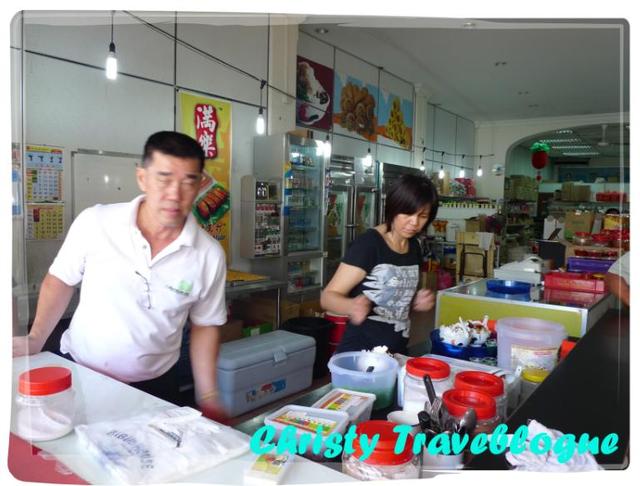 The golden pineapple tarts, fresh from the oven!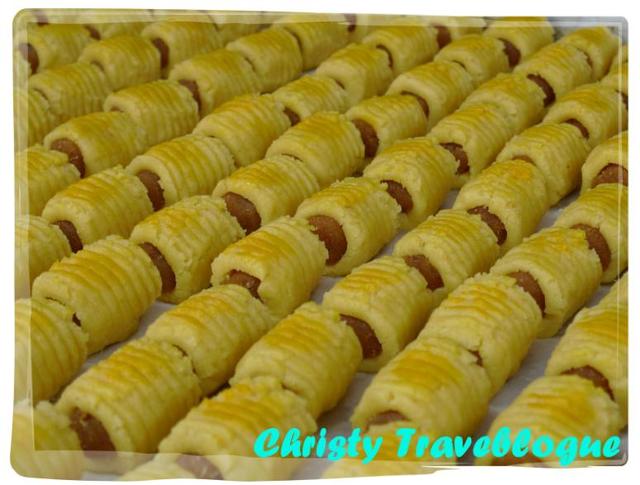 There were also homemade traditional sweet candies such as molasses on sale; claiming to hail from Dinding, Perak (a little town slightly up north of Malaysia)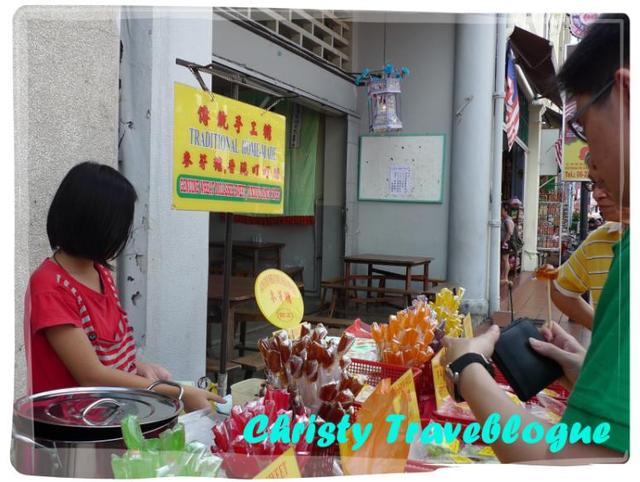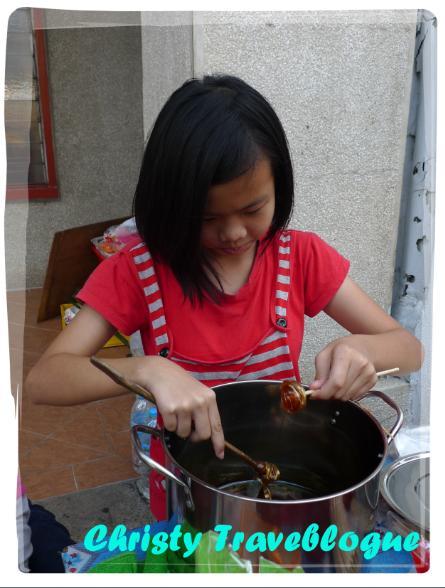 The molasses are made from thick heavy syrup which hardens to form the sticky candy on the stick.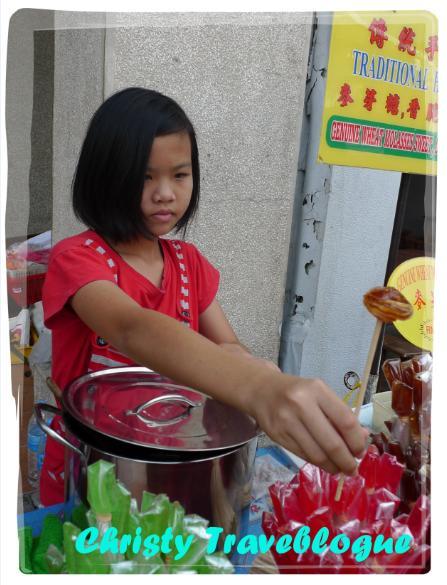 If you are an antique or collectibles lover, Jonker Street offers lots of choices.
However, do beware of the prices and be ready to negotiate. You should also know the terms of the pricing before offering your bargain.
Being a place rich with history, you can find almost everything related to the tradition and customs; particularly that of the Peranakan Chinese culture.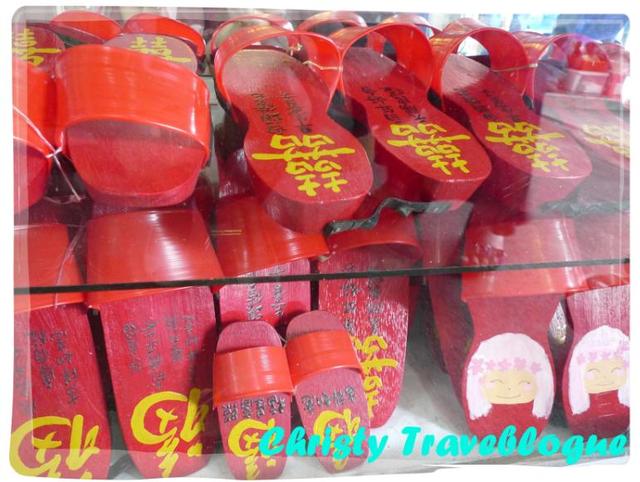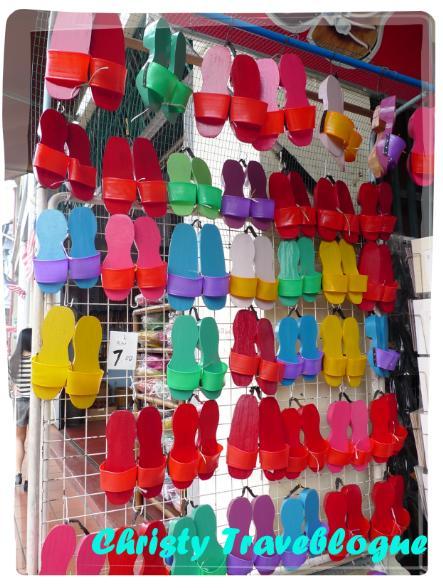 These wooden clogs are commonly used by the Chinese communities in the olden days, and they were so favoured and considered symbolic of the culture that there are still folks who would buy a pair at home, for the festive season of the Lunar Chinese New Year and even for marriages!
Antiques are also found in some of the older rustic shops which displayed items dating to our forefathers' time (or even earlier)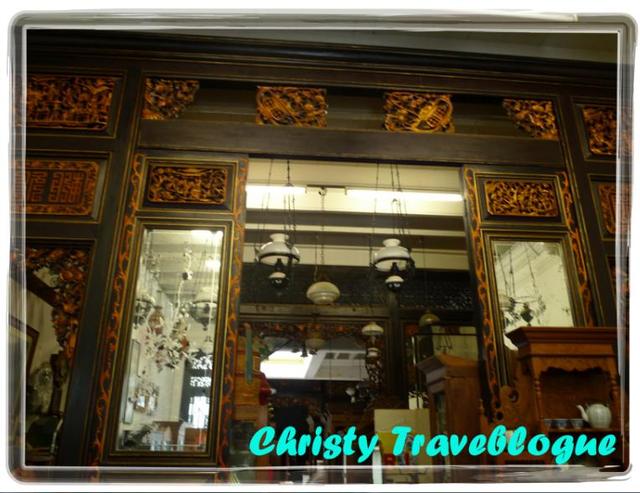 An old gramophone record/player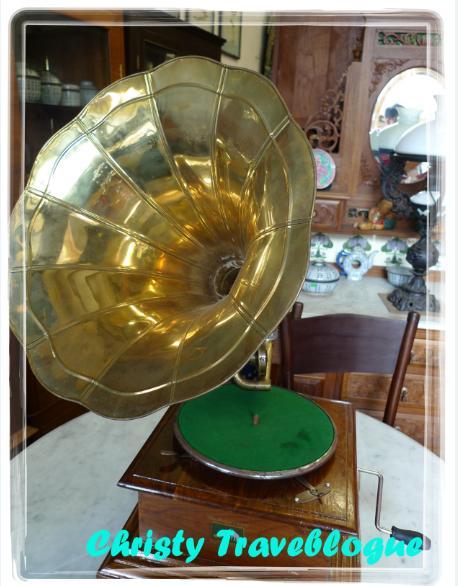 Barber Chair
Antique table lamp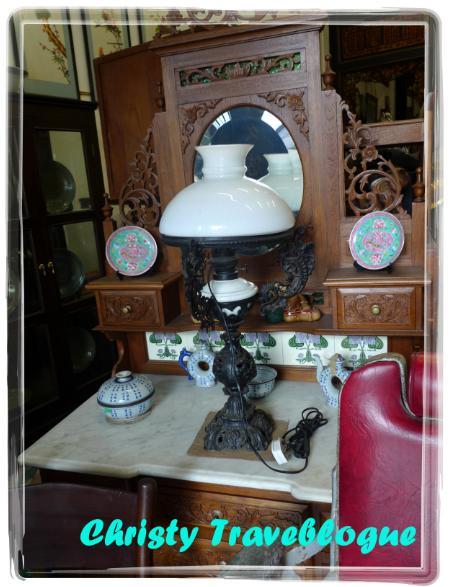 Ancient telephone and radio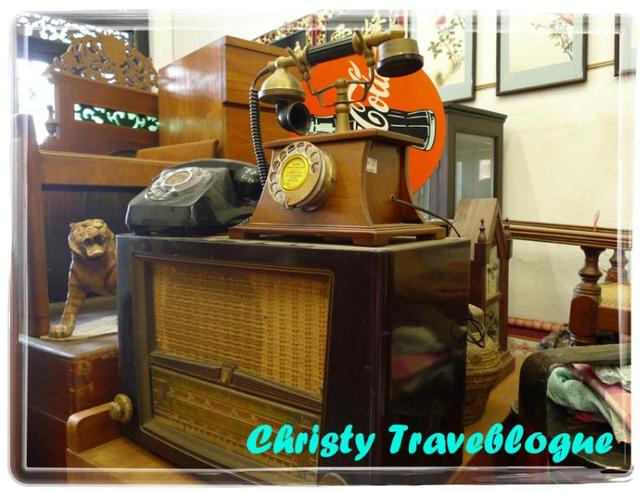 Most of the antiques are also significant of the Peranakan culture in particular; such as this set of chinaware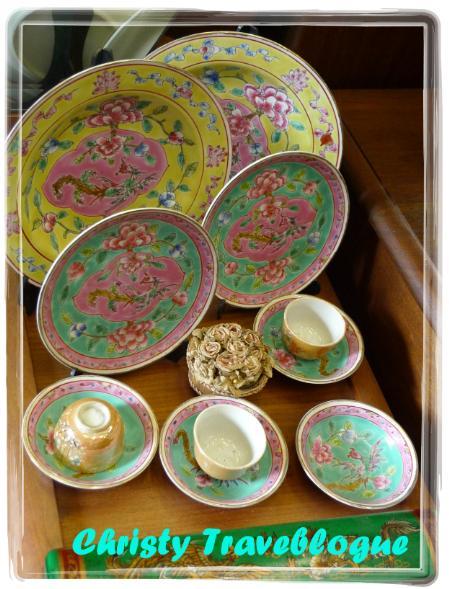 Baskets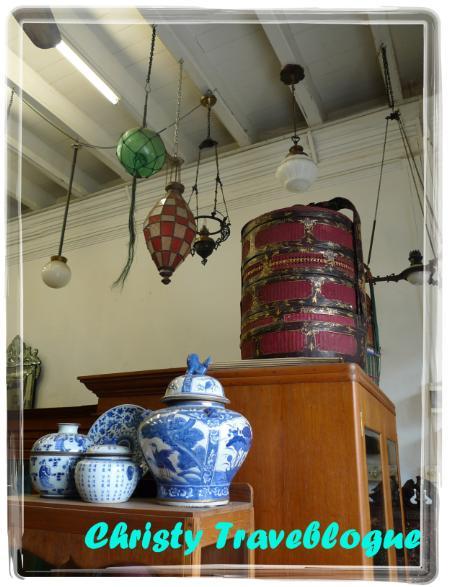 Vase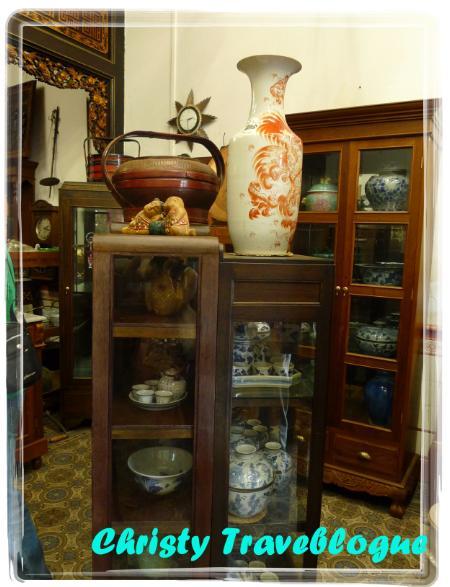 Old bottles, glasses of an assortment of sizes and shapes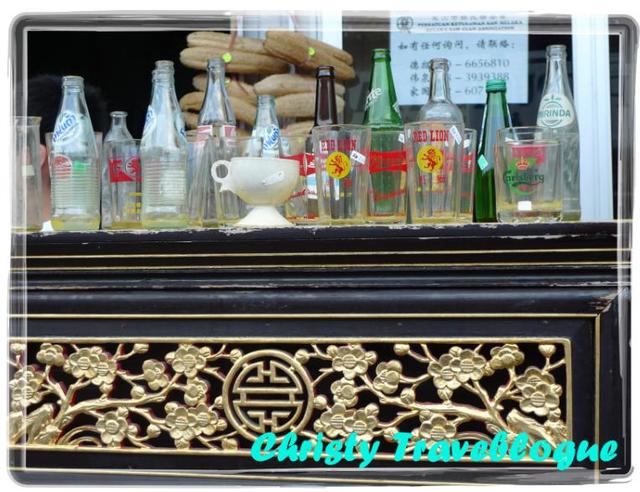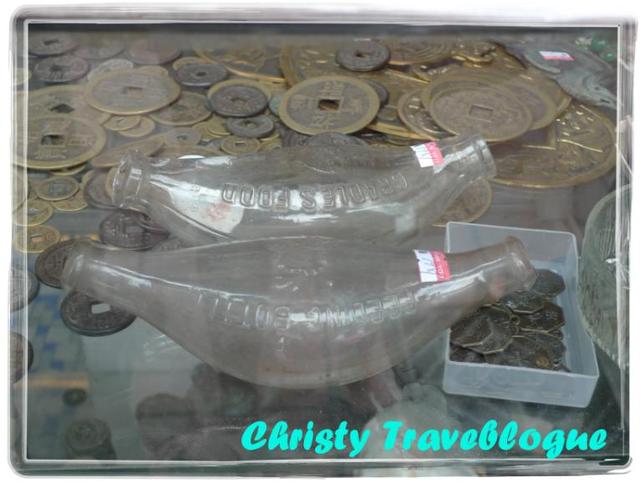 Even old toy cars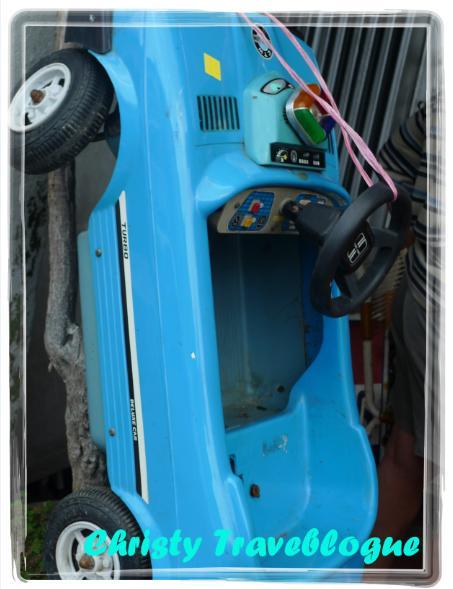 Jonker Walk is indeed iconic to the colorful culture of Malacca, as it not only displays the varieties of the influences of the culture but also creates a very nostalgic path as one takes a walk; a walk down Memory Lane, reliving the past brought alive here in Jonker Street.