It's funny how we never seemed to pay attention to the places where we stayed as we always assumed that we could just visit it anytime and rather, would drive all the way to all the other attractions far away to ensure that we could cover them in our itinerary.
Yeah, it is just ironic that way, don't you think? Are you also like us, or you always make it a point to visit the place closest to you immediately upon arrival?
We were staying near the famous Waikiki Beach area; and surrounded by the beach and streets lined with famous brands, boutiques and even restaurants and we only started exploring the place on the third day, but oh well, we were not that late either as we had a whole week ahead of us for our honeymoon vacation.
Therefore, as soon as the sun set after our day out at the ranch and all, we decided to take the free shuttle service provided by our hotel to the streets of Waikiki Beach!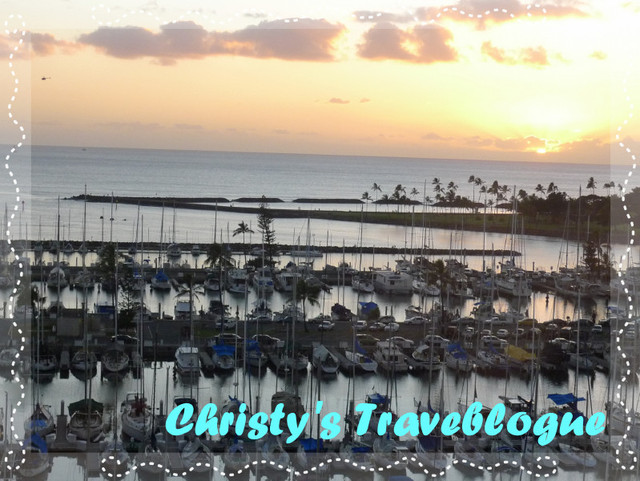 Yes, this is the awesome view from my hotel room and it just fits me perfectly as I am a huge yacht and sunrise/sunset fan!:-) I missed this view so badly right now....
The free shuttle service from the hotel takes off and pick up passengers at designated points and according to the scheduled times; typically one ride every 15-30 minutes.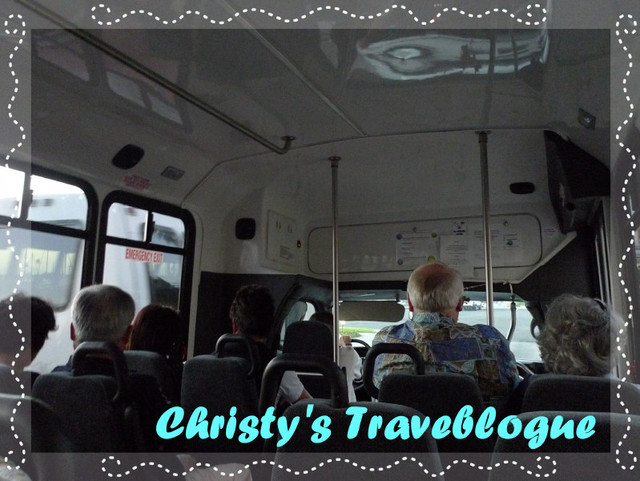 We were out to hunt for dinner, and our destination was as stated in the title of the post; no surprise...
Hard Rock Cafe Honolulu.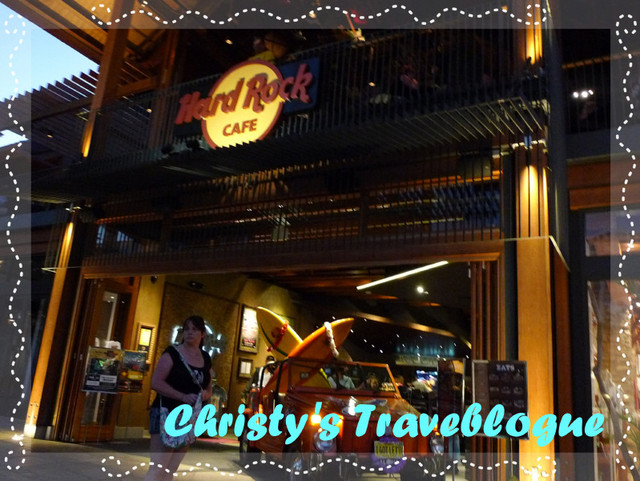 We just wanted to try out some local American chains; after all, we are in America, aren't we?
It is not that easy to find Hard Rock Cafe anywhere, and they have it here, right up our street and it does not seem right if we were not to pay a visit to the legendary and iconic cafe restaurant originating from the country itself.
The restaurant's design is similar almost everywhere you go; with the symbols and icons from the hard rock era and graced by their famous and iconic guitars hanging on the walls and even ceilings!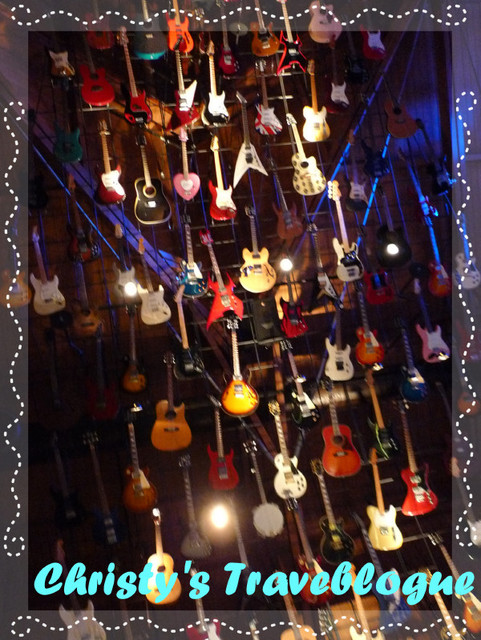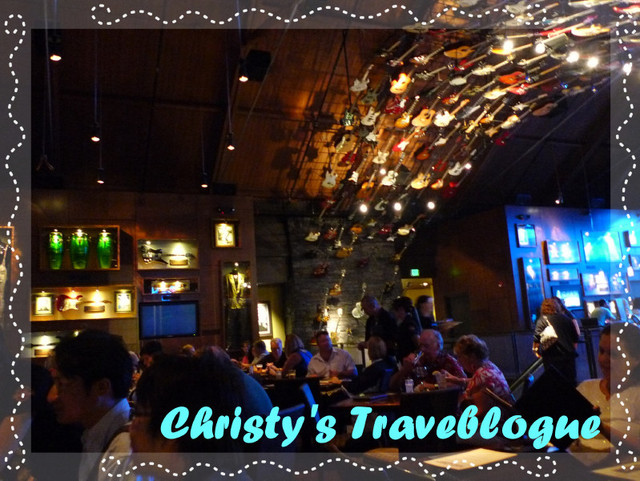 Live band performing on stage to entertain the diners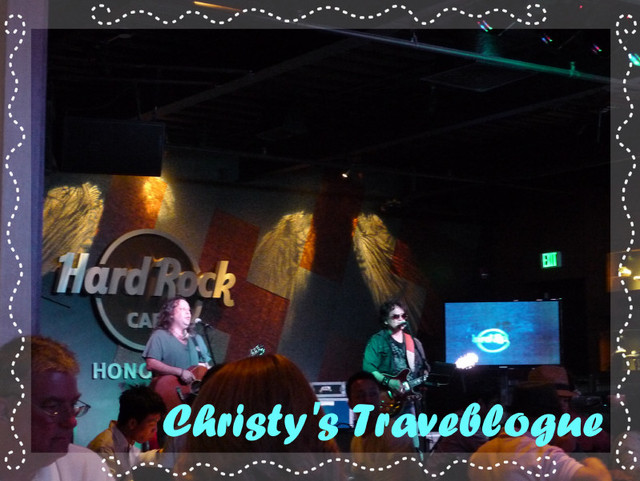 The inner dining area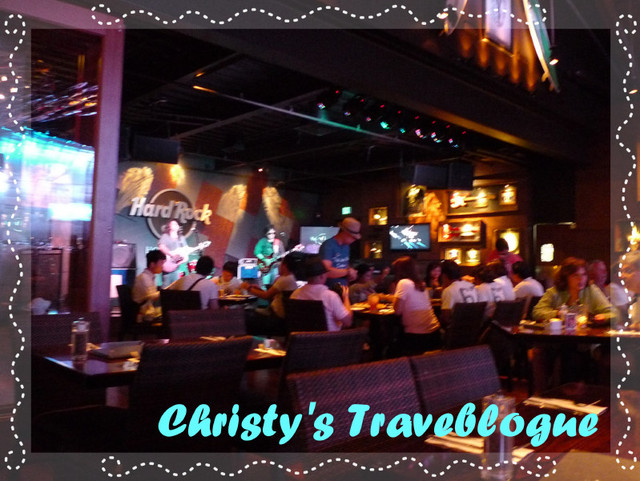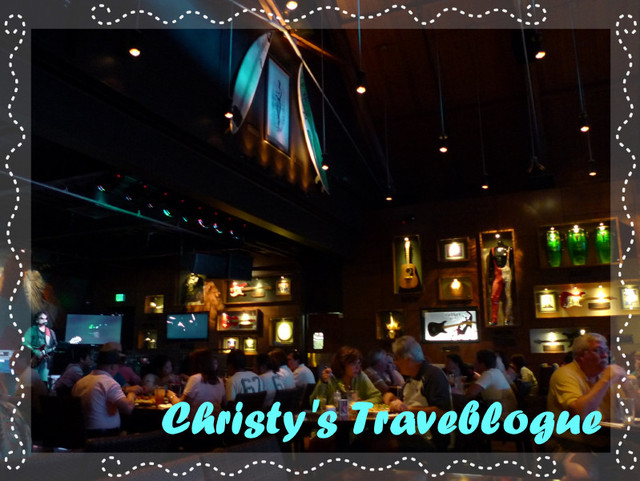 The dining area is separated into the inner arena and also the al-fresco dining area where one will be exposed to the outside under the transparent ceiling roof while enjoying the soft, cool breeze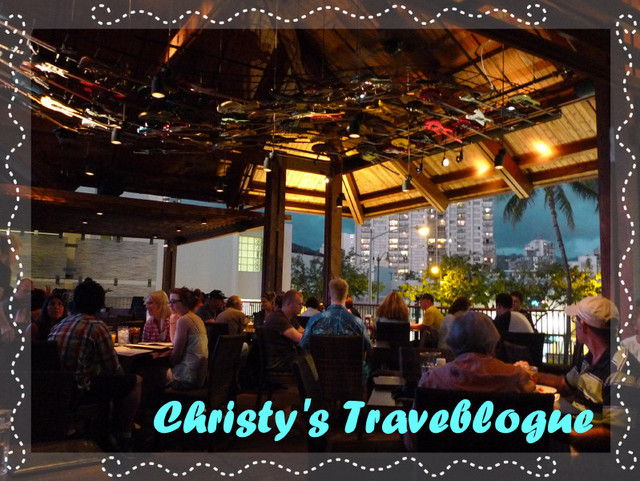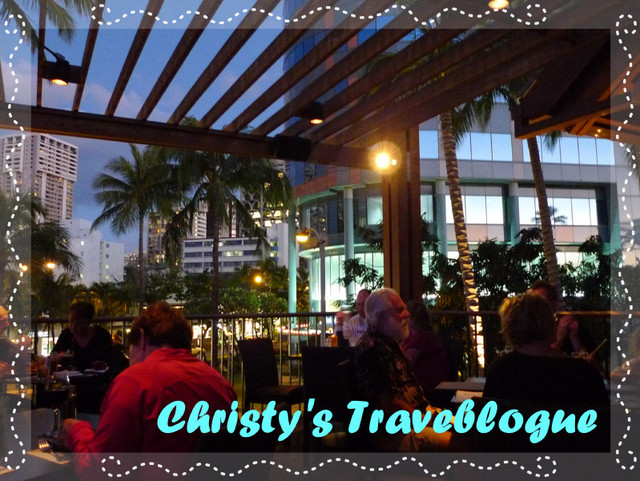 Dining under the stars, pretty romantic, don't you think?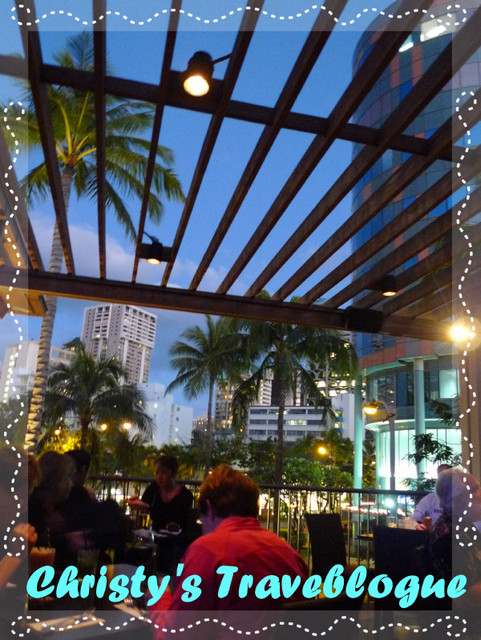 It was quite crowded when we got there; and therefore we had to wait for quite a bit before our food came and also, the lights were rather dim inside due to the live band performance and also the intended dining atmosphere of the restaurant.
We had a hard time getting the attention of the servers as well, who were just too busy most of the time to notice us.
Our food
Fresh Catch of the Day
An 8oz. fresh fish of the day is lightly seasoned and grilled to order. Served with sticky rice, fresh vegetable and lemon wedge.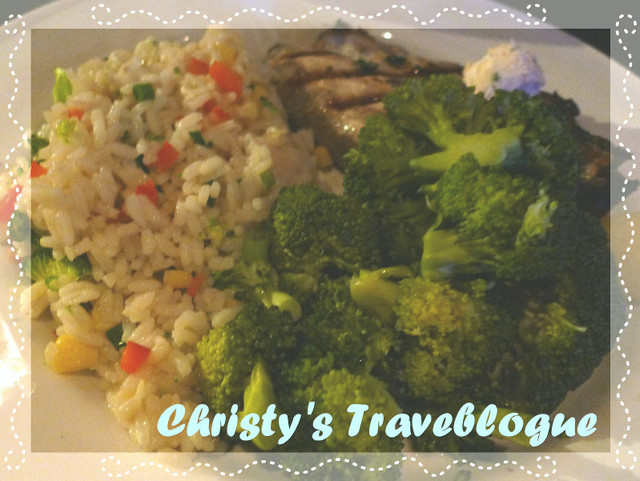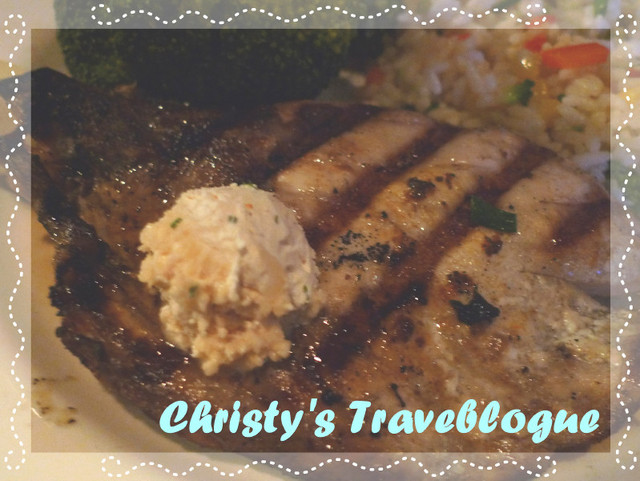 Fresh Fish Taco
Two large 6 inch warm flour tortillas filled with fresh grilled season fish and shredded cabbage. Served with Jack and Cheddar cheeses, Pico de Gallo, fresh lemon, sour cream and guacamole chipotle ranch dressing.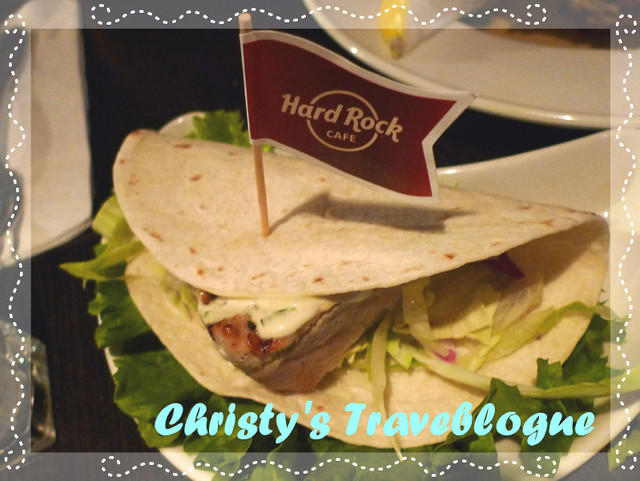 Our mistaken side order of Pineapples; which we thought came along with the meal but it was an additional order which we had to top up for USD$2-3 (I think)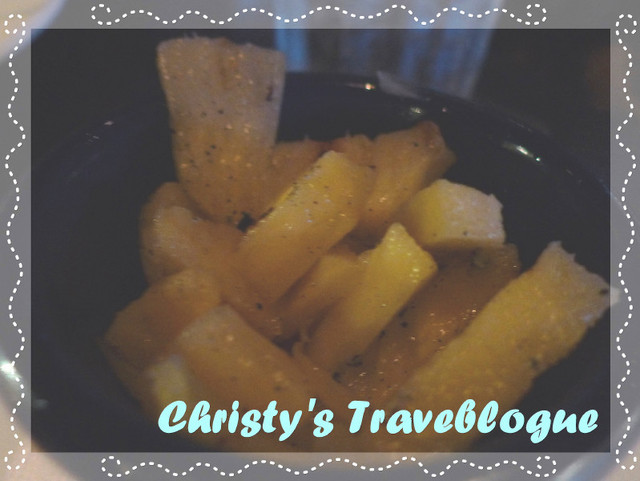 Us enjoying our hard rock dinner among the crowd at the restaurant. We chose to dine at the al-fresco area to enjoy that experience under the stars, but boy was it cold!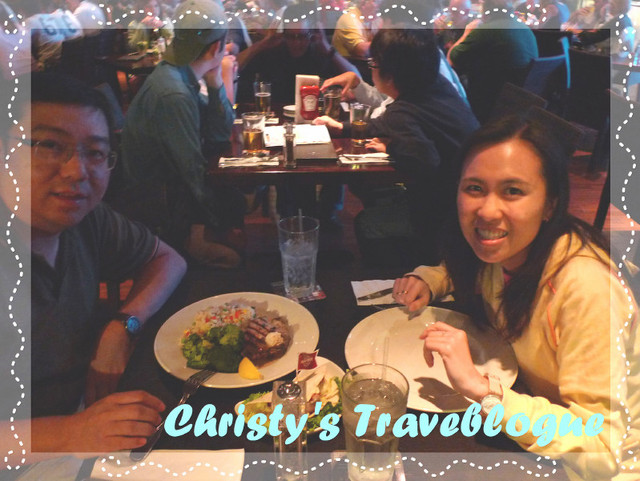 After dinner, we shopped around the Hard Rock Shop downstairs and snapped a few photos before leaving the restaurant to head out for some downtown shopping.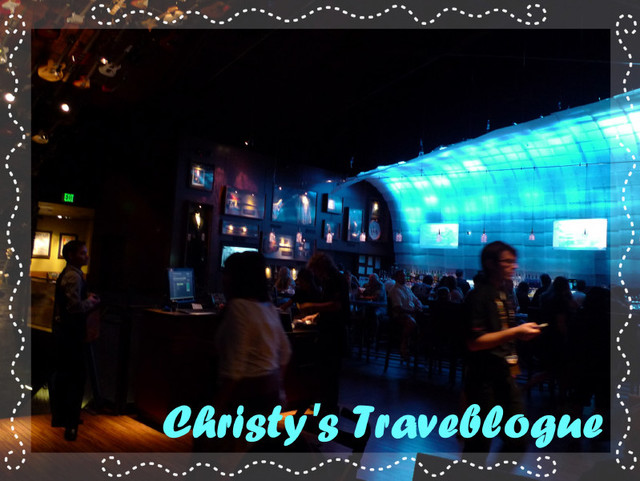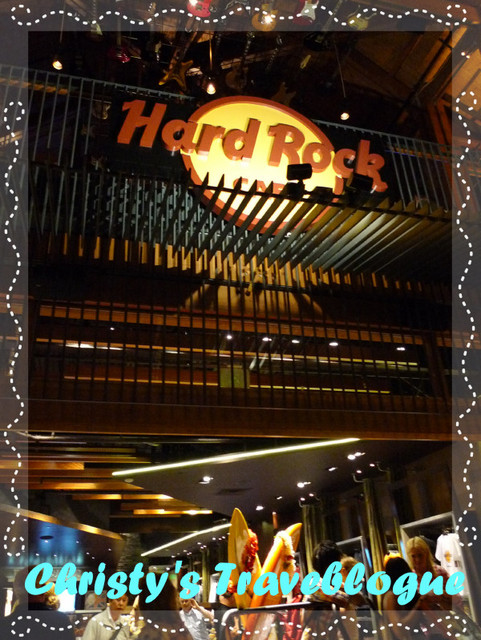 The icon of Hard Rock Cafe Honolulu was this large jeep parked in front of the restaurant, for passers by to ogle at and to pose for photos!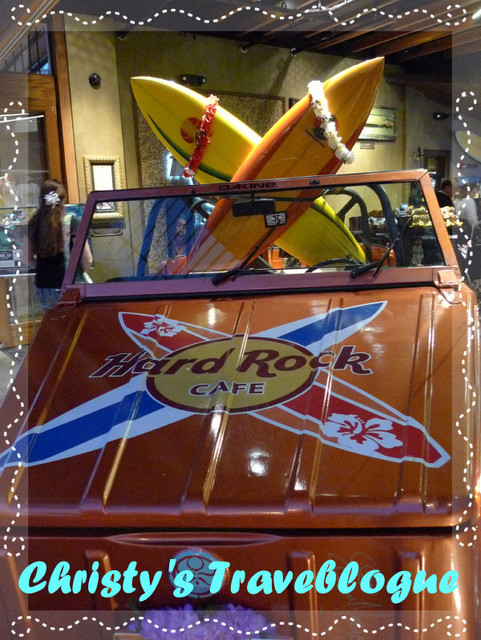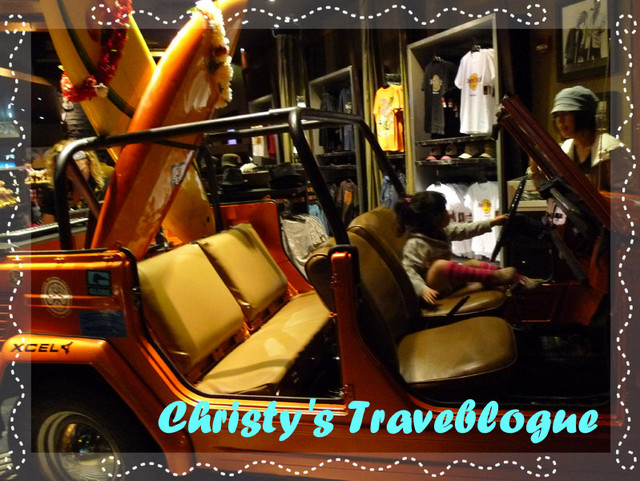 Well, at least I have been to the Honolulu outlet of Hard Rock Cafe even if I am not that die hard of a fan of this famous restaurant cafe, but hey, I have a T-shirt from them, so no joke ;-)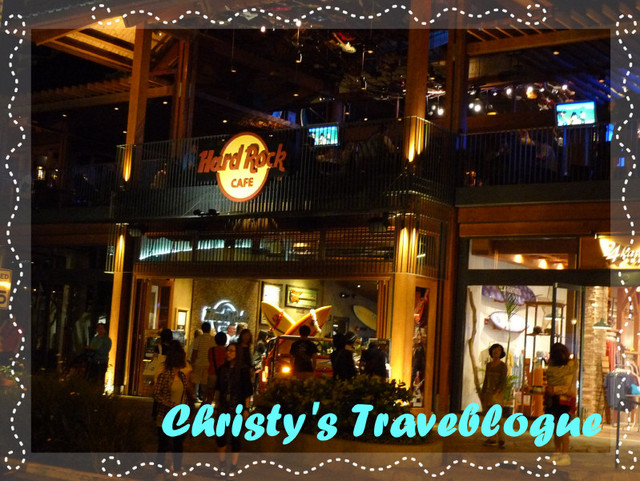 Are you a die-hard Hard Rock Cafe fan?